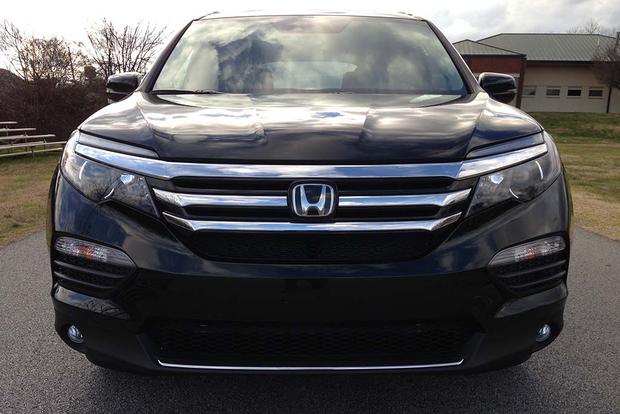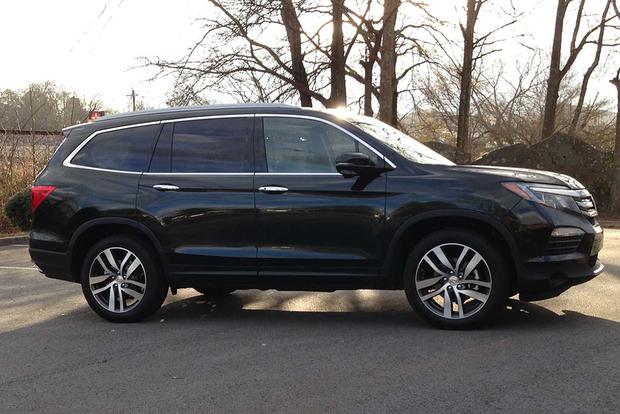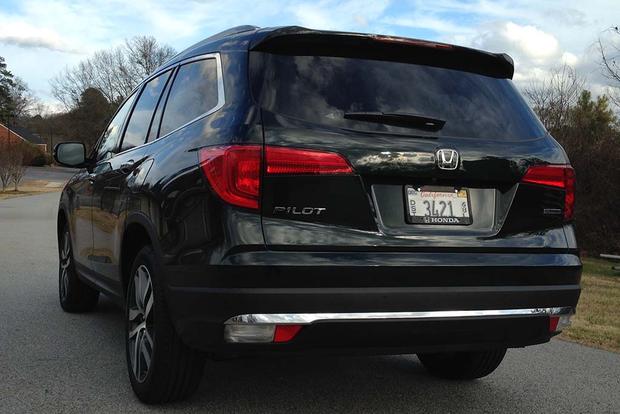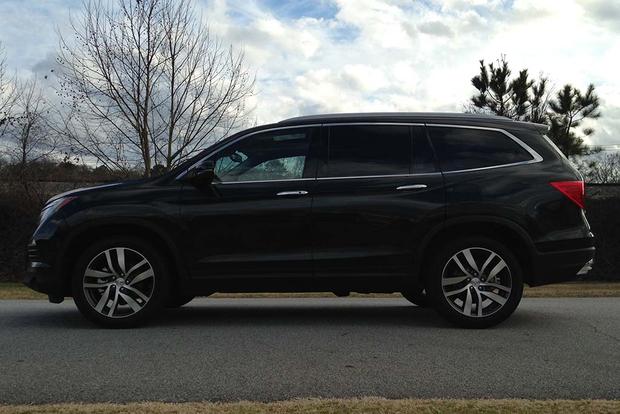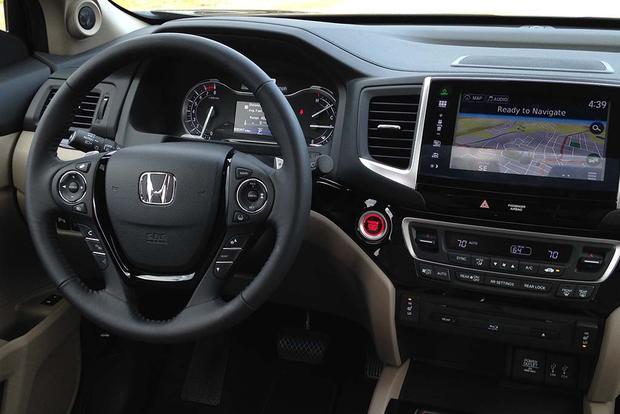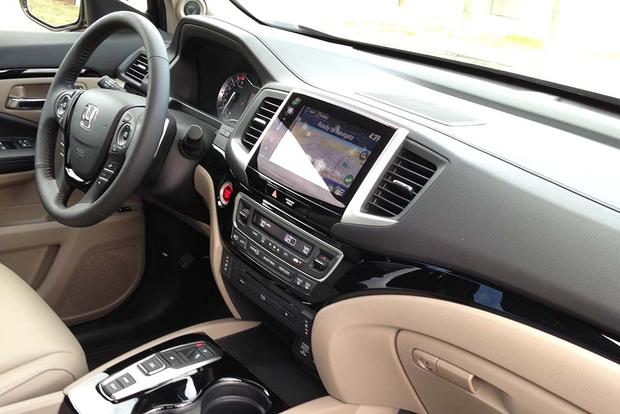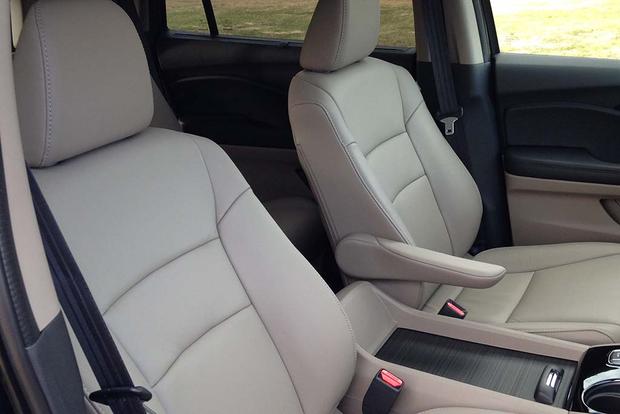 When it comes to cars, few things are less cool than a minivan. Between their van proportions and family-hauler personas, minivans rarely inspire feelings of desire in car shoppers. So that got us thinking: Could our 2016 Honda Pilot long-term test car -- automatically cooler because of its SUV design -- actually take the place of a minivan?
To us, the answer is yes and no. When it comes to interior space, we think the Pilot is surprisingly minivanlike. Although interior room is one area where vans have typically held an advantage over SUVs, the Pilot has a ton of space inside -- both for passengers and for cargo. Everyone comments on how roomy the Pilot is and how much storage and luggage space it offers. Needless to say, we're very impressed with the smart packaging in the Pilot -- though we're a bit disappointed that you have to go up to the pricey Elite model to get second-row captain's chairs.
As for practicality, the Pilot falls a little short of a minivan. Simply put, it'll never be as easy to climb in and out or load up a child in a Pilot as it is in a minivan, largely due to the van's sliding doors and lower load floor. But is that a sacrifice we'd be willing to make in order to get the Pilot's available all-wheel drive and SUV styling? For many shoppers, we suspect the answer is yes -- and to us, that makes the Pilot a fairly viable family-car alternative to a minivan.
One of our testers, Automotive Content Specialist Tommy Flanagan, noted that the Pilot shares two perhaps not-so-alluring traits with a minivan. No. 1: The Pilot rattles over bumps, just like most minivans do -- the product of a lot of foldable seats, interior compartments and plastic storage cubbies. And No. 2: The Pilot isn't exactly a sports car around the corners. Instead, it rolls through them a little lazily -- like a minivan.
Maybe the 2016 Honda Pilot really is just a minivan wearing an attractive SUV body. And if you're a shopper interested in a practical family vehicle, is that really such a bad thing?