Car Comparison
2016 Hyundai Elantra vs. 2016 Volkswagen Jetta: Which Is Better?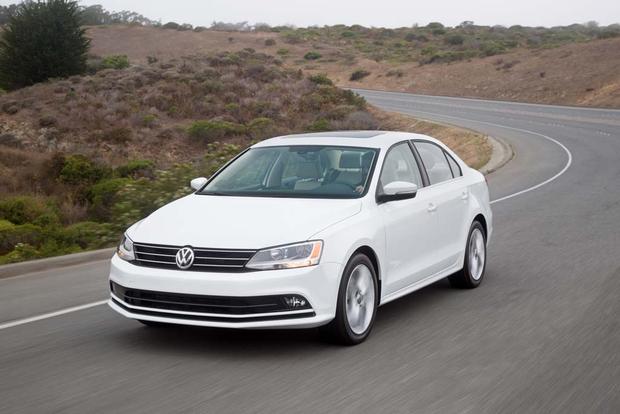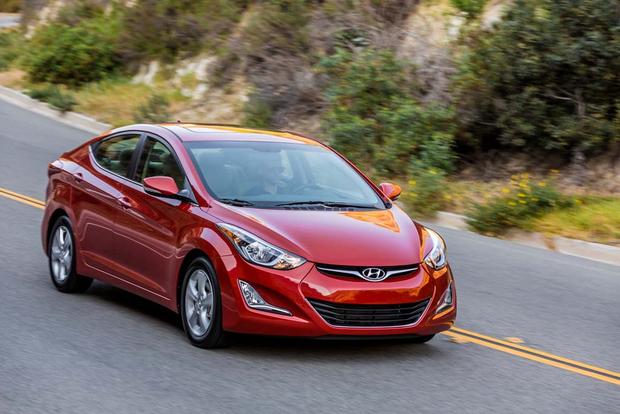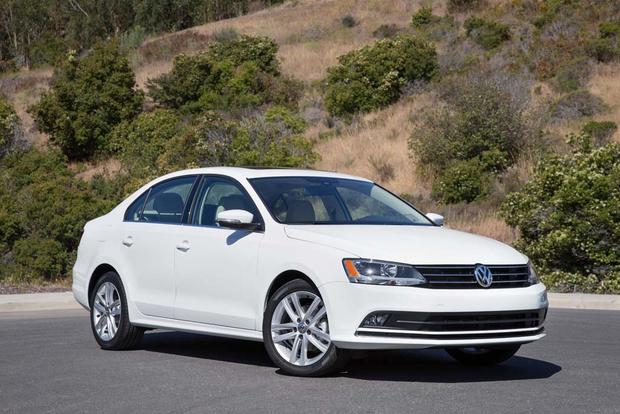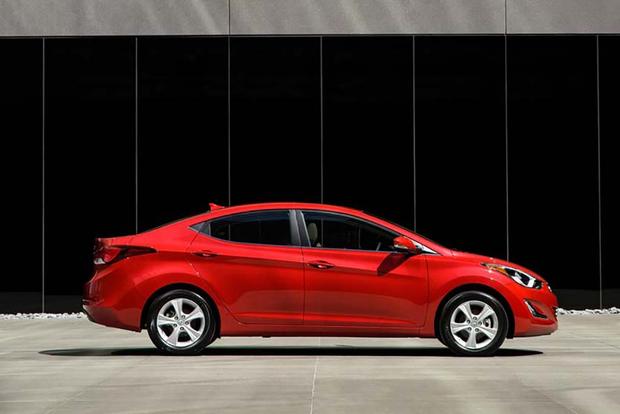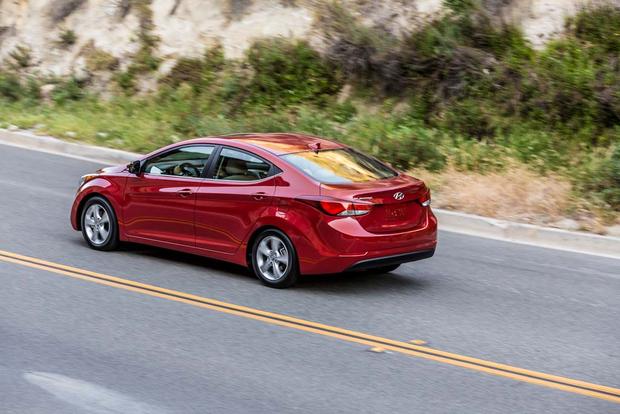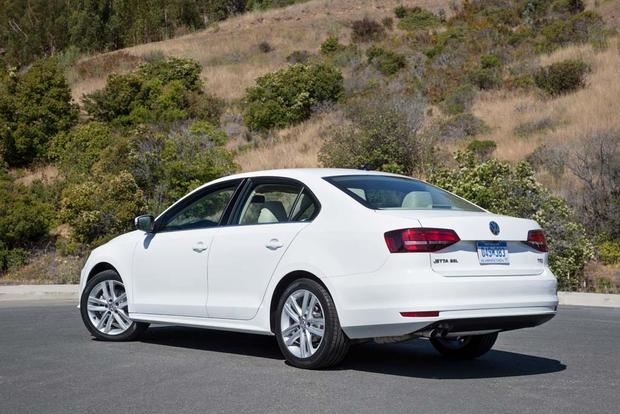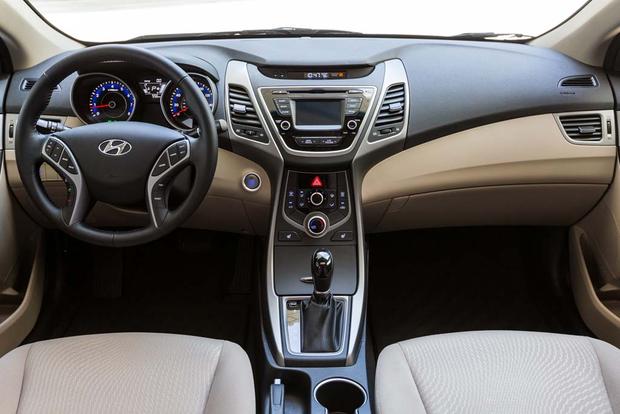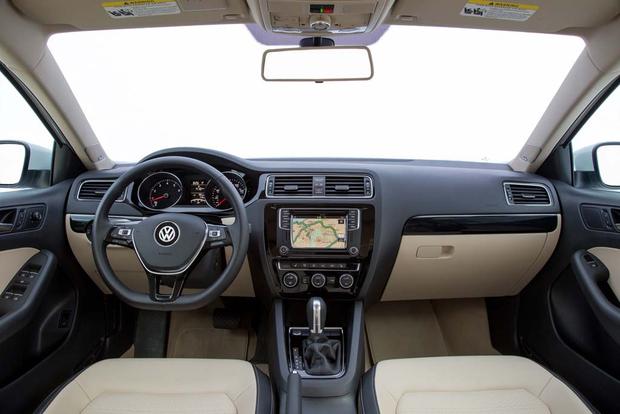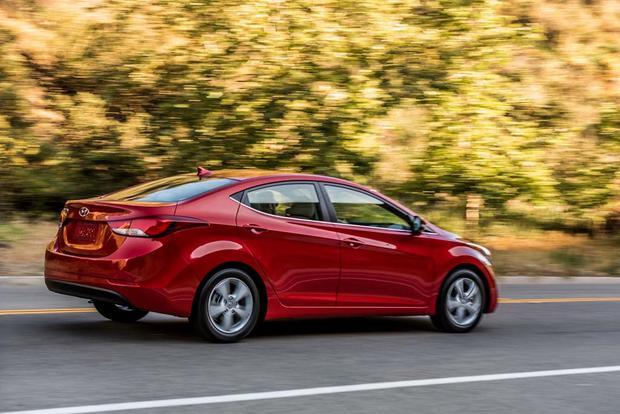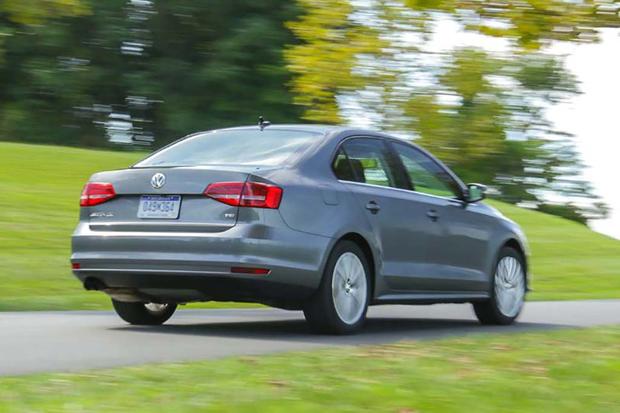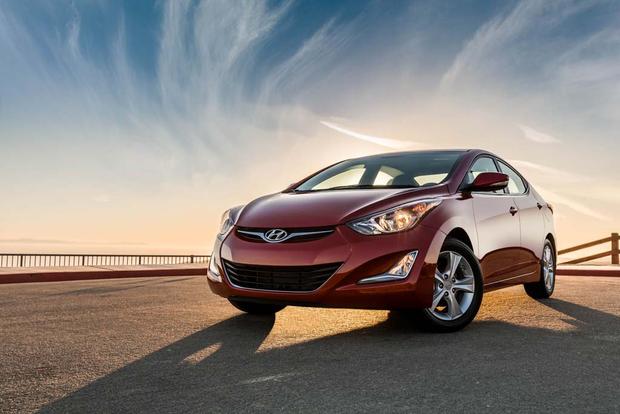 If you're interested in a compact sedan, you might have the 2016 Hyundai Elantra and the 2016 Volkswagen Jetta on your shopping list. While neither model is the newest small sedan on the market, both tout a wide range of benefits, including roomy interiors, smooth rides, and value-packed pricing. But which one is better? We've created a close comparison of the Jetta and the Elantra to find out. But first, let's see what's new with both models for the 2016 model year.
2016 Hyundai Elantra
The Elantra makes only minor changes for 2016, including a new Value Edition trim level and newly standard keyless access and automatic climate control in the Elantra Limited.
2016 Volkswagen Jetta
The Jetta sees a few important revisions for 2016, the most important of which is a new 1.4-liter turbocharged 4-cylinder in base models. The Jetta also adds a revised touchscreen and newly optional safety features, while losing the diesel-powered TDI model until the automaker comes up with a fix for the car's non-compliant emissions system.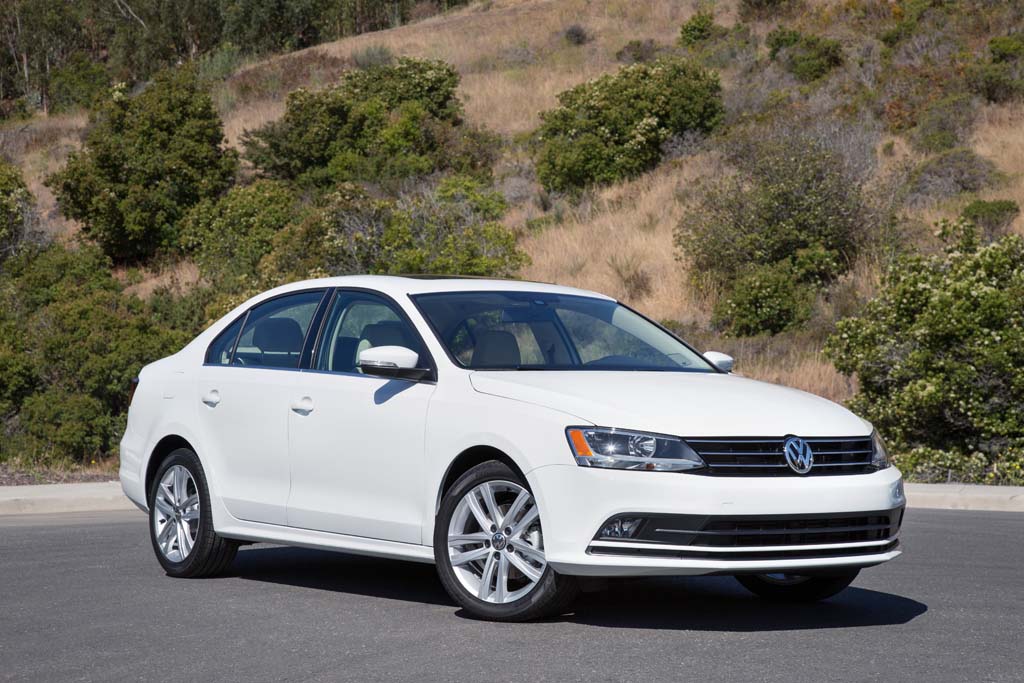 Reliability
According to experts at J.D. Power, the Hyundai Elantra earned three circles out of a possible five in the firm's Power Circle ratings, indicating average reliability. While J.D. Power has not yet rated the Jetta, Consumer Reports calls it slightly below average, but still within the firm's "acceptable" range.
More important, however, is warranty length: While the Jetta offers a standard 3 years or 36,000 miles of bumper-to-bumper coverage and 5 years or 60,000 miles of powertrain protection, the Elantra touts an exceptional warranty that boasts 5 years or 60,000 miles of bumper-to-bumper protection and 10 years or 100,000 miles of powertrain coverage. As a result, this category goes to the Hyundai.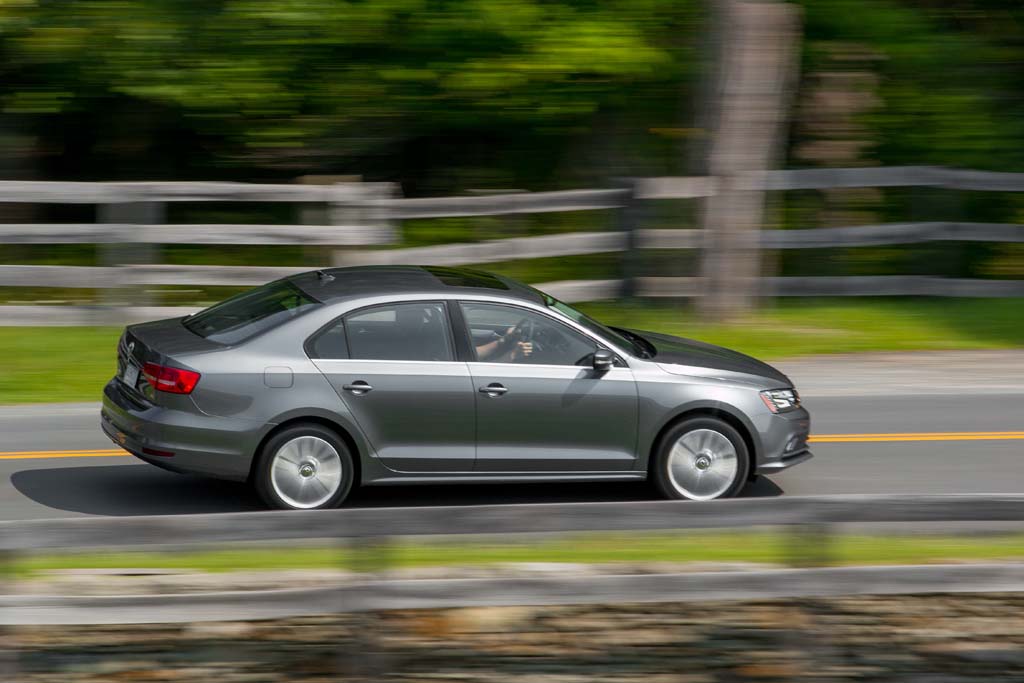 Fuel Economy
The Elantra is offered with two engines, while the Jetta is available with four. Base-level Elantra models offer a 145-horsepower 1.8-liter 4-cylinder, which boasts up to 28 miles per gallon in the city and 38 mpg on the highway. Base-level Jetta models, meanwhile, tout a 150-hp 1.4-liter turbocharged 4-cylinder, which offers a slightly better 28 mpg city/40 mpg hwy.
For shoppers interested in more power, Hyundai offers the Elantra Sport, which boasts a 173-hp 2.0-liter 4-cylinder and returns up to 24 mpg city/35 mpg hwy. The Jetta, meanwhile, boasts an available 170-hp 1.8-liter turbocharged 4-cylinder, which touts up to 25 mpg city/37 mpg hwy.
As for the Jetta's two other engines: one focuses on fuel economy; the other, performance. The performance engine is a 2.0-liter turbocharged 4-cylinder found in the Jetta GLI; it boasts 210 hp and up to 24 mpg city/33 mpg hwy. Drivers especially interested in fuel economy will want to go with the Jetta Hybrid, which uses a 170-hp 1.4-liter turbocharged hybrid 4-cylinder that offers an excellent 42 mpg city/48 mpg hwy.
Although the Elantra offers great gas mileage figures, the Jetta just slightly edges it out every step of the way. The Volkswagen has an even larger advantage if you consider the hybrid model, which is pricey, but surprisingly efficient.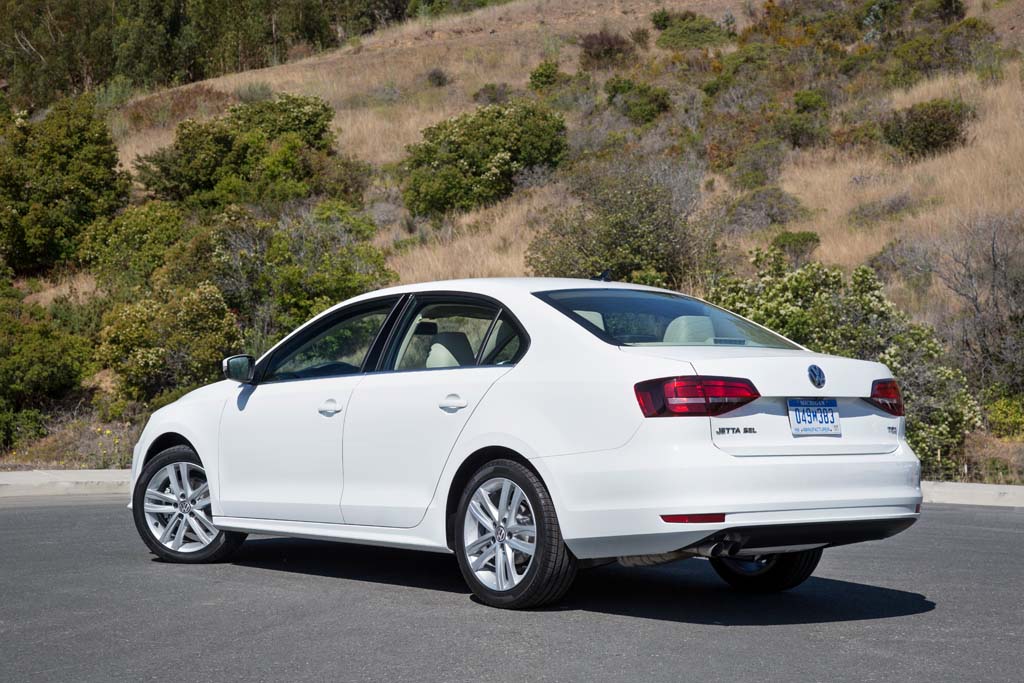 Safety
In National Highway Traffic Safety Administration crash testing, both the Jetta and the Elantra earned a perfect 5-star overall score. Likewise, both models earned a Top Safety Pick rating from the nonprofit Insurance Institute for Highway Safety (IIHS), stopping just short of the firm's coveted Top Safety Pick+ score due to equipment.
Speaking of equipment, it's likely that the Jetta will earn that Top Safety Pick+ rating this year, as the small car has added an available forward-collision warning system with automatic braking for 2016 -- a key criterion for the IIHS's Top Safety Pick+ rating. That feature is still unavailable in the Elantra. The Jetta also offers a blind spot monitoring system and rear cross-traffic alert, which remain unavailable in the Hyundai. To us, that gives the Jetta an easy victory in the safety category.
Technology
Although Volkswagen hasn't been a technology leader in years past, that has recently changed. The Jetta now offers a forward-collision warning system with automatic braking, a blind spot monitoring system, and rear cross-traffic alert -- all of which is unusual for its compact car segment, and none of which is available in the Elantra.
And it isn't just safety features where the Jetta holds an advantage over its Hyundai rival. The Jetta also offers automatic wipers, front and rear parking sensors, and adaptive bi-xenon headlights, none of which you can get in an Elantra. In other words: If it's technology you seek, the Jetta offers a step up over its Hyundai rival.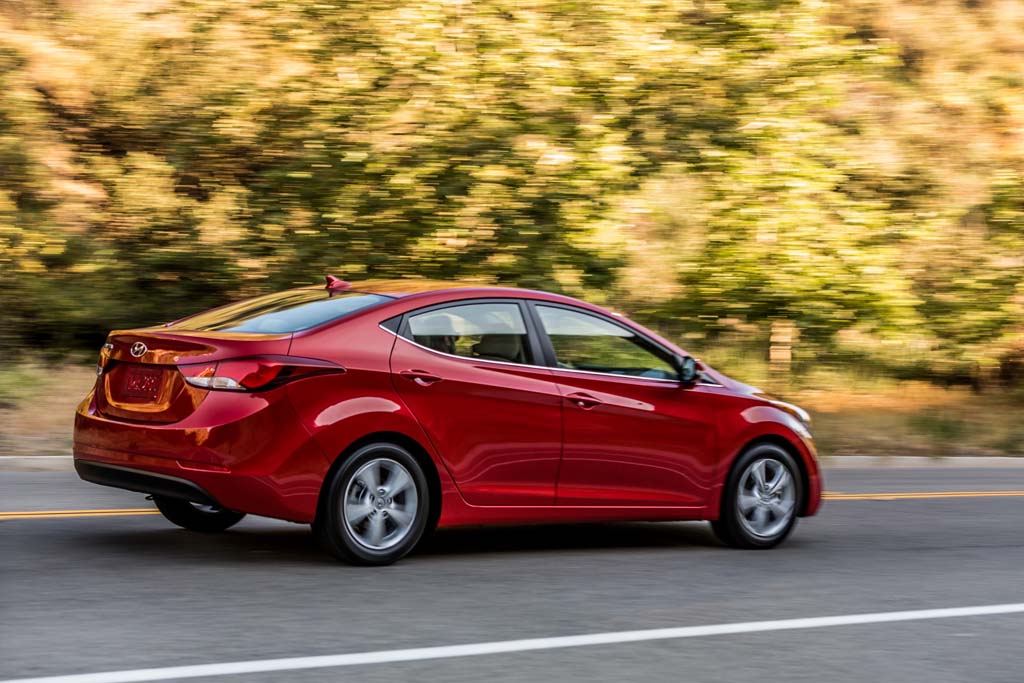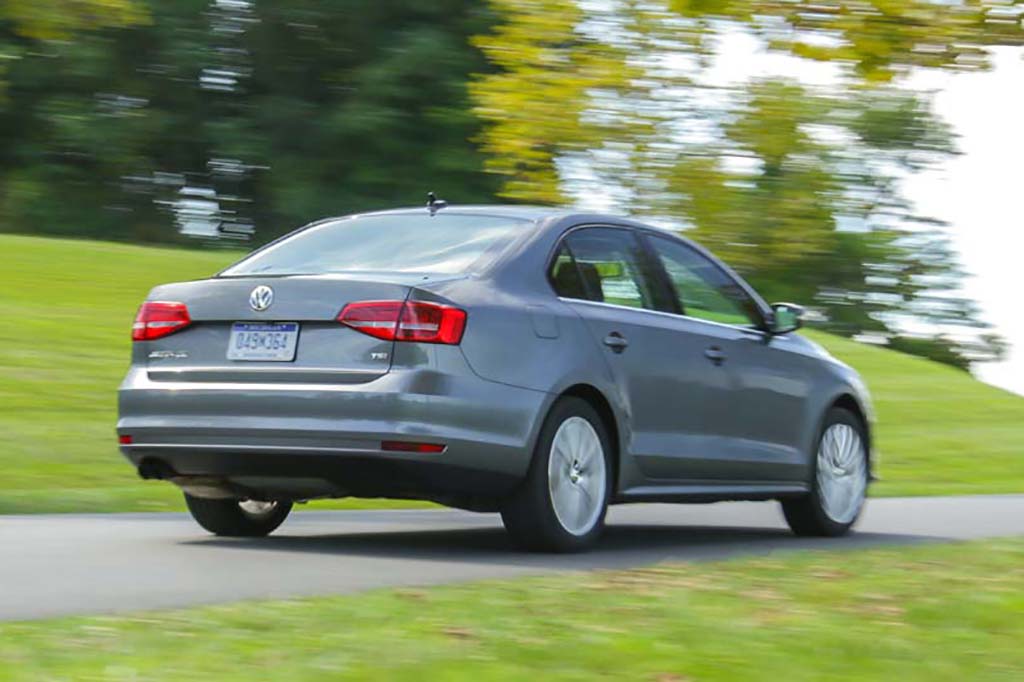 Value
The Jetta and the Elantra are relatively close when it comes to pricing, with the Volkswagen's starting price only a few hundred dollars more expensive than the Elantra's base MSRP. That difference continues up through the trim levels, with the Jetta and Elantra remaining roughly neck and neck until the Elantra lineup runs out of models. The pricey Jetta GLI and Jetta Hybrid don't have Hyundai competitors.
So which one is a better value? Given that they offer roughly the same equipment, we'd say it's the Elantra -- but only by a hair. And given the difficulties Volkswagen dealerships are currently facing without any diesel-powered models to sell, we suspect you might be able to get a better deal right now on a Jetta than you can on an Elantra.
Autotrader's Advice
The 2016 Volkswagen Jetta and the 2016 Hyundai Elantra are competent small cars with a lot going for them. But we happen to think the Jetta has a little more going for it than the Elantra does. The Jetta offers a nicer interior, better gas mileage, more passenger space, more technology, and more safety equipment. We also prefer the Jetta's larger lineup, which includes both a performance model and a hybrid -- unusual for this segment. With that said, we don't have anything bad to say about the Elantra -- but we think the Jetta is a slightly better buy.
Find a Hyundai Elantra for sale