Car Review
2016 Hyundai Tucson: First Drive Review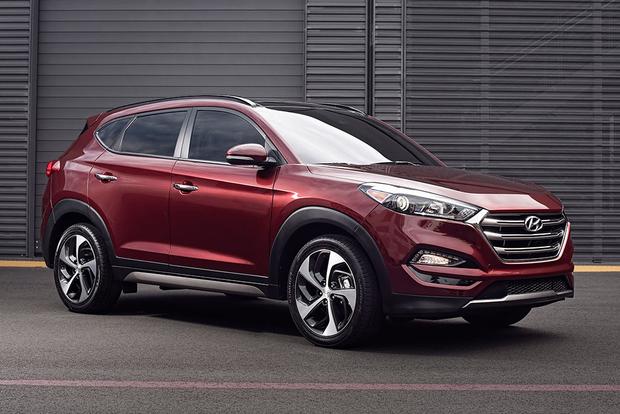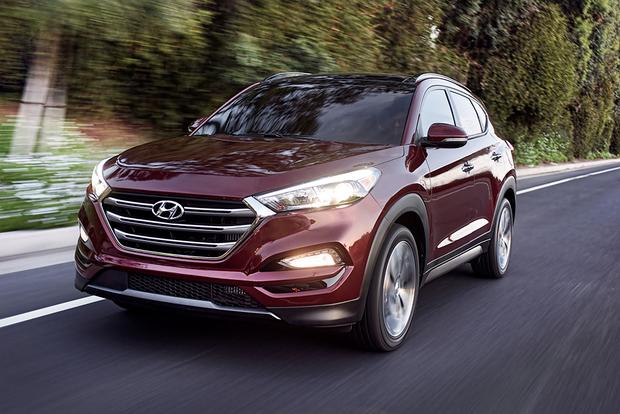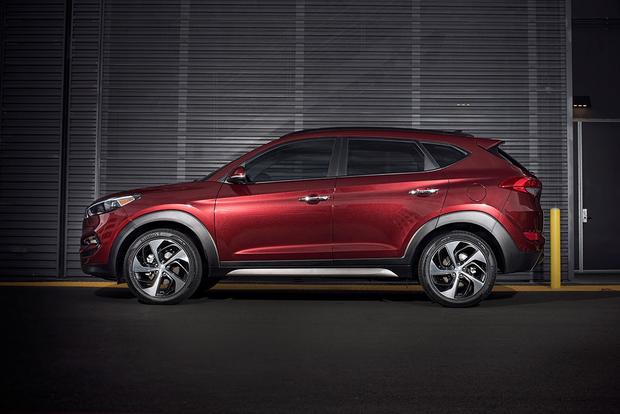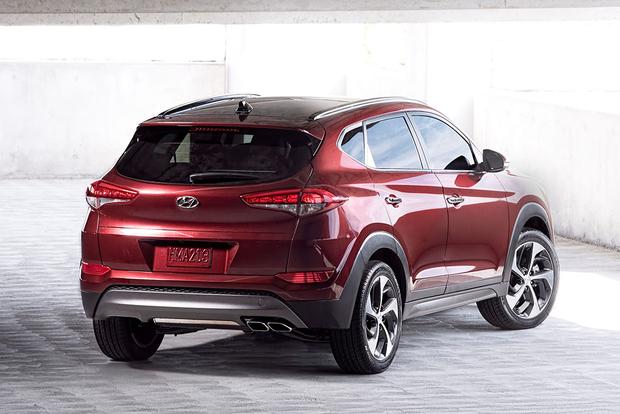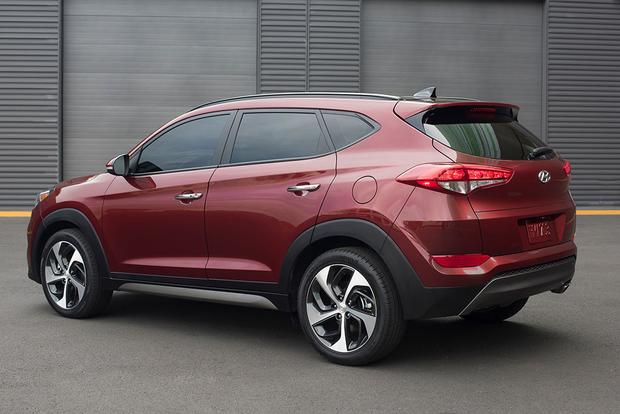 If you're looking for information on a newer Hyundai Tucson, we've published an updated review: 2019 Hyundai Tucson Review
If you're in the market for a compact crossover, you've probably already realized just how competitive the segment is. Virtually every model was newly released (the Jeep Cherokee and Mazda CX-5) or fully redesigned (Ford Escape, Nissan Rogue, Subaru Forester and Toyota RAV4) within the last 3 years, leaving buyers with a myriad of excellent modern SUVs to choose from. But Hyundai has let its compact Tucson crossover soldier on, largely unchanged for more than 5 years as the competition has passed it by -- until now, that is.
Enter the 2016 Hyundai Tucson, which replaces the current model that came out way back in 2010. Larger, more powerful, more efficient and better equipped than its predecessor, the new Tucson seems to offer everything we've come to appreciate from the value-packed Hyundai brand. But how does it handle the competition? In order to find out, we recently spent a few hours driving the new Tucson before it goes on sale later this summer. See the 2016 Hyundai Tucson models for sale near you
Smooth, Not Speedy
Hyundai is offering two engines in the Tucson: a 164-horsepower 2.0-liter 4-cylinder in the base-level SE model and a 175-hp 1.6-liter turbocharged 4-cylinder in the Eco, Sport and Limited trims. Hyundai expects the 175-hp engine to be far more popular, so we spent most of our time in a Tucson equipped with that engine.
In virtually all circumstances, we were impressed with the Tucson's turbocharged powertrain, which offered smooth acceleration and very hushed noise levels. But what impressed us most was the standard 7-speed dual-clutch automatic -- a transmission typically reserved for sports cars and performance vehicles. In the Tucson, it's all about gas mileage, as it helps to deliver up to 26 miles per gallon in the city and 33 mpg on the highway. But it also touts incredibly smooth shifting at virtually all engine speeds -- so smooth, in fact, that we think this transmission might just be the way of the future for compact crossovers and mainstream cars alike.
Beyond its powertrain, the Tucson also offers an excellent ride, touting compliant suspension and composed body lean in turns. Although we'd like a little more time behind the wheel before we call this the smoothest small crossover on the market, it's certainly among the best.
But make no mistake: The Tucson isn't the crossover you get if you want to have fun behind the wheel. With a maximum of just 175 hp, the Tucson often felt taxed under hard acceleration -- especially in high-end Limited guise with multiple passengers inside. Although most compact crossovers focus on comfort and value over performance and handling, the Tucson feels especially dull and dry, even by compact-crossover standards.
Excellent Interior, Excellent Equipment
Hyundai has been on a roll with interiors lately, offering excellent cabins in the recently redesigned Sonata and Santa Fe, and the Tucson's interior is no different. The interior design is competent and clear, with all the buttons laid out exactly where you might expect. There's no fussy styling, no obvious inexpensive touches and no clear faults. Make no mistake, the Tucson's interior isn't exactly futuristic, but it's a simple, no-nonsense design that makes everything easy to reach, use and find. As for interior room, the Tucson seems about on par with rivals in its segment.
We were also impressed by the Tucson's long list of available features, which now includes the latest safety gadgets such as lane-departure warning and automatic emergency braking, along with luxury-car-like features such as xenon headlights, a 4.2-inch LCD screen in the gauge cluster, an 8-in color touchscreen and keyless access with a push-button starter. Of course, none of these items are standard, but the fact that they're available at all shows just how far the Tucson has come over its outdated predecessor. Compared to rivals, the Tucson is now near the top of the compact-crossover game.
A Little Pricy for a Hyundai
In the past, Hyundai models have offered the value choice for budget-minded shoppers: a lot of equipment and a long warranty for less money than the competition. For the 2016 Tucson, that's no longer the case. While base-level Tucson SE models are indeed cheaper than rival models, drivers who want more equipment in a Tucson Sport or Limited will end up paying more than they would for a comparable Honda CR-V, Toyota RAV4 or Ford Escape.
Hyundai's defense is that the Tucson Sport and Limited offer more equipment than their rivals, and there's no doubt this is true, as they tout a wider selection of standard features than the competition. The brand's challenge, however, is trying to get customers to pay more for a Hyundai than a better-known automaker such as Toyota or Honda.
Our Take
To us, the 2016 Hyundai Tucson represents one of the top compact crossovers you can buy in this highly competitive segment. It's smooth, it's fuel efficient, it offers a lot of equipment and it has a top-notch interior. It's no excitement machine, however, and prices will no longer shock you with how good they are compared to the competition.
But we suspect that most drivers aren't buying a compact SUV to have fun on the road. And as for its cost, we think the Tucson's long list of positive attributes helps it justify every penny of its increased pricing. Although it's hard to say whether the Tucson is the best compact crossover on the market without more time behind the wheel, we firmly believe that it deserves a spot on your shopping list. Find a Hyundai Tucson for sale