Car Comparison
2016 Infiniti QX80 vs. 2016 Lexus LX 570: Which Is Better?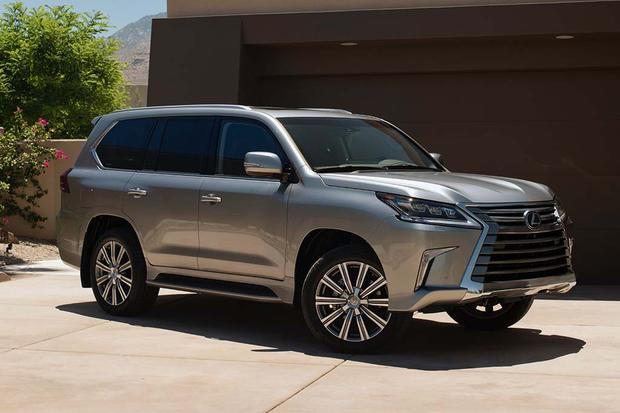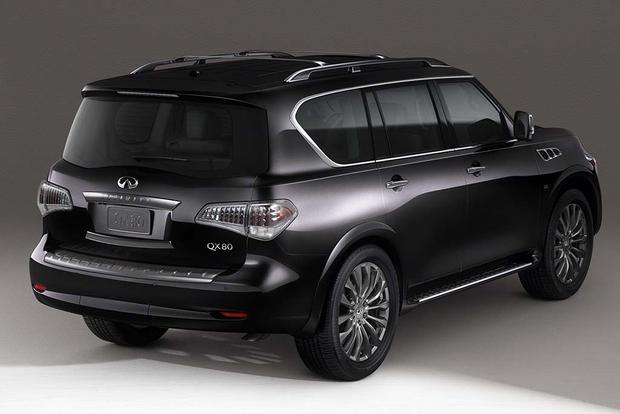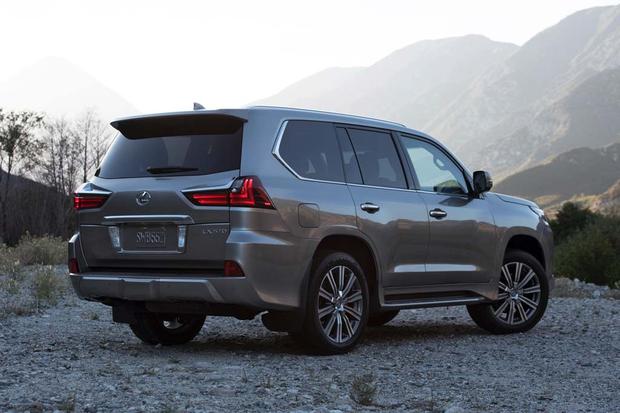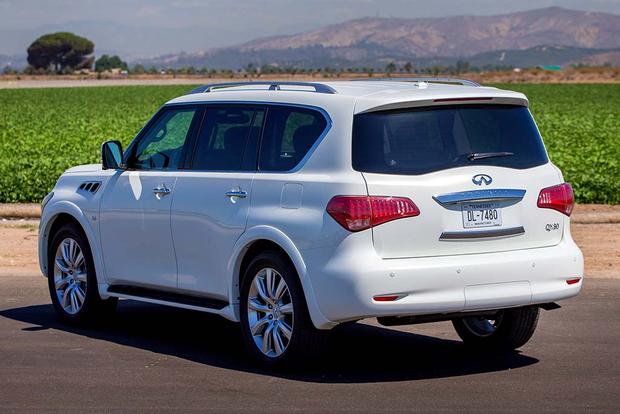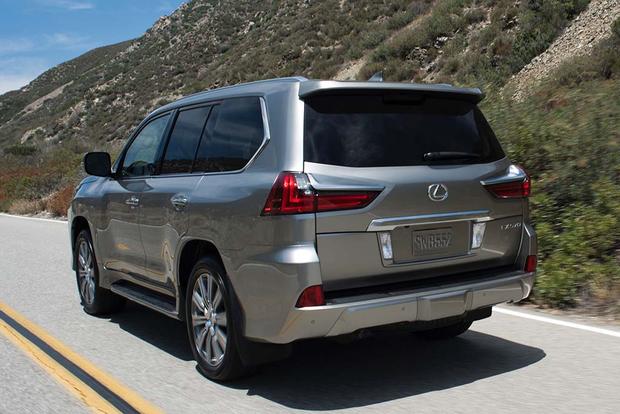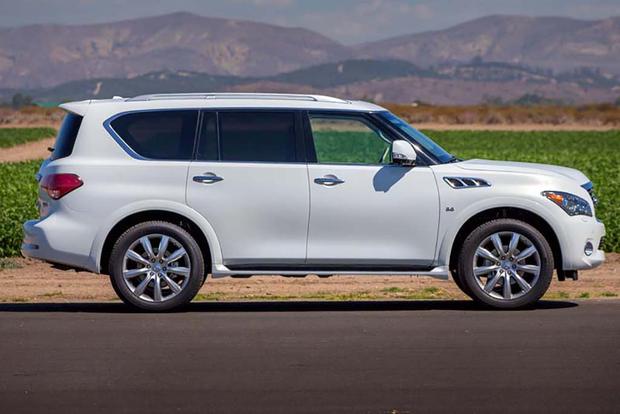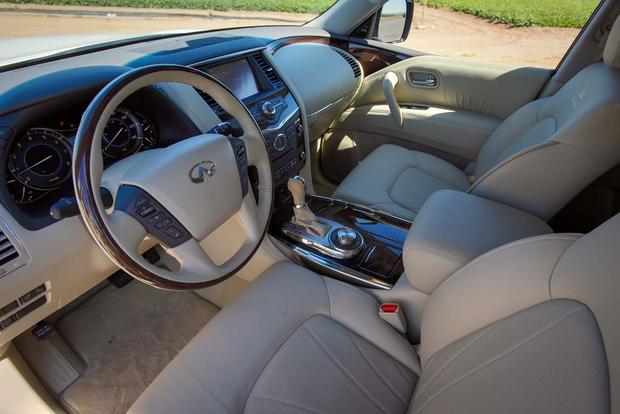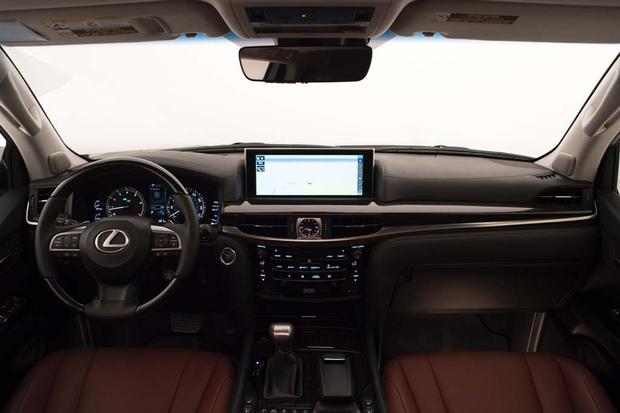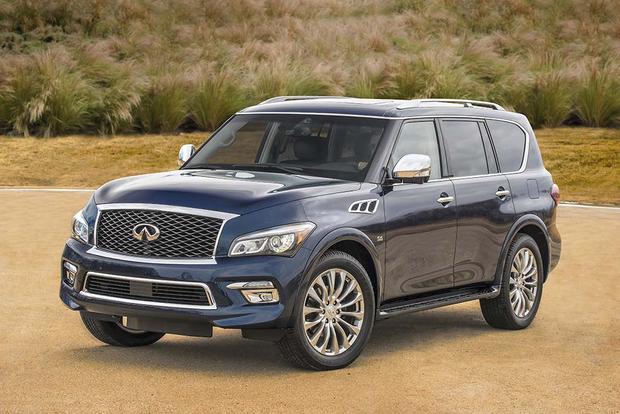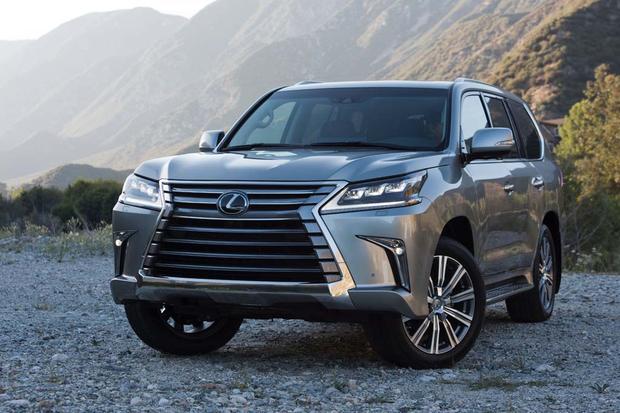 If you're in the market for a full-size luxury SUV, your choices are limited to only a few brands and models. Two of the most popular options are the 2016 Infiniti QX80 and the 2016 Lexus LX 570, which seem to offer everything you could want in a vehicle and then some. But which one is better? And which one should you get? We've created a close comparison between the QX80 and the LX 570 to help you figure it out, but first let's see what's new with both SUVs for the latest model year.
2016 Infiniti QX80
Following some major updates last year -- and the arrival of a new high-end Limited trim level -- the QX80 is largely unchanged for 2016.
2016 Lexus LX 570
The LX 570 receives a facelift for 2016 that includes new front-end styling, a newly standard 8-speed automatic transmission, a revised interior with more rear legroom and Lexus' Drive Mode Select system.
Reliability
Given that the QX80 and LX 570 don't sell in very high numbers, it's difficult to come by reliability information for the two SUVs. Specifically, reliability experts at both J.D. Power and Consumer Reports don't have statistics or reliability figures for the QX80 and LX 570. Generally speaking, however, both Infiniti and Lexus have strong reputations for durability.
As for warranty coverage, the two models are almost identical. They both offer 6 years or 70,000 miles of powertrain coverage, and they both tout 4 years of bumper-to-bumper protection. The only difference is that the LX 570 offers only 50,000 miles of bumper-to-bumper coverage compared to the QX80's 60,000 miles -- a small discrepancy that's not enough to sway this category in favor of either model.
Fuel Economy
Both the LX 570 and the QX80 offer one powertrain option, and it isn't designed to maximize fuel economy in either case. In the QX80, it's a 5.6-liter V8 that offers 400 horsepower, 413 lb-ft of torque and an 8,500-lb towing capacity; fuel economy is rated at a dismal 14 miles per gallon in the city and 20 mpg on the highway.
Meanwhile, the LX 570 is powered by a 5.7-liter V8 that boasts 383 hp, 403 lb-ft and a 7,000-lb towing capacity. Its fuel economy ratings are even worse: The Environmental Protection Agency says the LX 570 returns just 13 mpg city/18 mpg hwy.
We suspect you aren't buying these SUVs for fuel economy. But regardless of your reasoning, the QX80 offers a better powertrain than the LX 570, boasting more power, more torque, a higher towing capacity and better gas mileage.
Safety
Because the QX80 and LX 570 sell in such low numbers, neither model has been crash-tested by the nonprofit Insurance Institute for Highway Safety or the federal government's National Highway Traffic Safety Administration. But we suspect they'll hold up well in a collision, considering that both models are loaded with safety features -- and they each weigh in at around three tons.
Speaking of those safety features, both the QX80 and LX 570 offer everything you'd expect as standard equipment: side-curtain airbags, traction control, a 360-degree parking camera and a telematics system with features such as automatic collision notification and stolen-vehicle tracking.
The Lexus goes above and beyond, adding a wide array of standard safety features that includes lane-departure warning, adaptive cruise control, automatic high beams and forward-collision warning with automatic braking. While the Infiniti also offers most of those features, they're optional rather than standard. But even when you add those items to the QX80, it still comes out cheaper than a base-level LX 570.
Given that both the QX80 and the LX 570 are so well equipped, neither model emerges a clear winner in our safety category.
Technology
The LX 570 and the QX80 aren't just the kings of the road in terms of their size. They also tower over virtually every other car on the market in terms of technology, offering a truly amazing array of features -- both standard and optional.
So which one is better? While the QX80 certainly has us impressed, the LX 570 is one of the best-equipped cars on the market. It offers just about everything, from ventilated rear seats to the Siri Eyes Free system, a 12.3-inch display screen, a power-folding third-row seat, second-row window shades, 4-zone automatic climate control, a wireless-device charging system and a 19-speaker audio system -- none of which you can get in the QX80.
Don't get us wrong, the QX80 is loaded: Well-equipped models offer ventilated seats, adaptive lighting, a dual-screen entertainment system and the wide array of modern safety features we've described above. But it doesn't quite reach the LX 570's amazing list of high-tech gadgets and features.
Value
Although it seems silly to discuss full-size luxury SUVs and value, there is an enormous price difference here that deserves to be mentioned. Specifically, the LX 570 starts at $89,800 with shipping, while the QX80 is far less expensive at $64,300 including destination. Admittedly, high-end versions of the QX80, such as the QX80 Limited, can easily reach the LX 570's price level -- but drivers who don't want to pay that huge sum can avoid it by getting the Infiniti.
This alone makes the QX80 our winner in the value category -- especially when you factor in its superior powertrain. When it comes to objective qualities such as features, equipment, hp and fuel economy, the QX80 performs similarly to the LX 570 and for far less money -- the definition of value.
Autotrader's Advice
This one is easy. The 2016 Infiniti QX80 is an excellent full-size luxury SUV -- and if you're reading a comparison test between it and the LX 570, the QX80 is probably the one you'll want. Objectively, it makes more sense than the Lexus, as it offers similar traits for a lot less money.
Meanwhile, many people would consider the 2016 Lexus LX 570 to be the ultimate SUV. Yes, it's pricy, and yes, its fuel economy numbers are awful -- but it offers more stuff, more panache and more off-road capabilities than the QX80 can dream of. If you can swing the $89,000 price tag, the LX is for you. If you can't, we don't think you'll regret your decision while you're sitting in the throne that is the driver's seat of an Infiniti QX80.
Find an Infiniti QX80 for sale