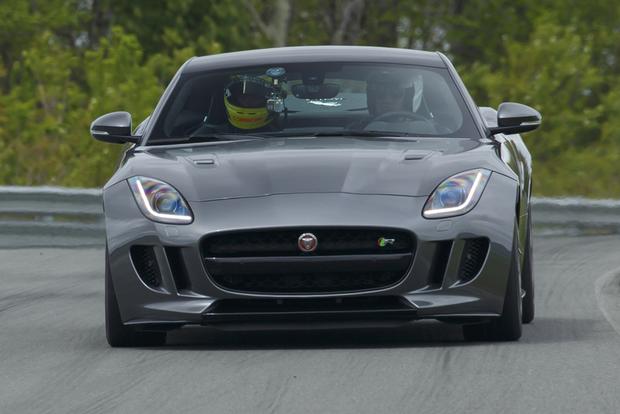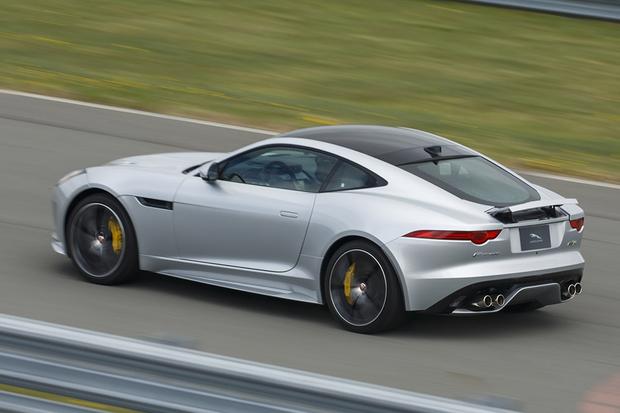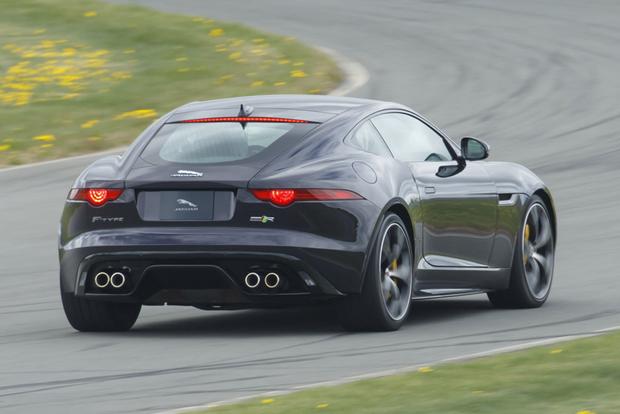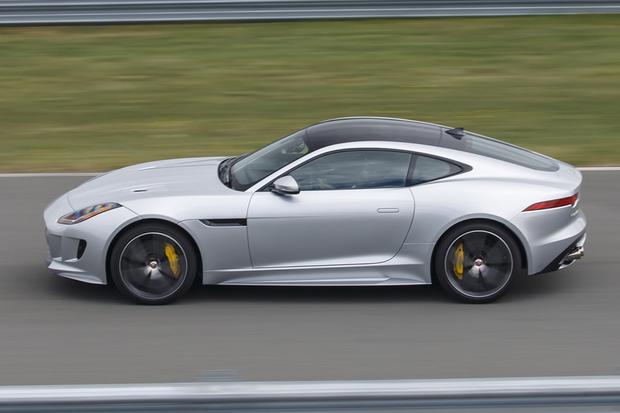 It's too soon for the 2016 Jaguar F-Type to receive a midgeneration revamp, but this model year does see a few major developments.
Manual Transmission
This might be surprising, but Jaguar expects many American buyers to snatch up manual versions of its 2-seater sports car. It seems there has been sufficient customer demand to prompt the option of a stick shift. In this instance, it's a 6-speed unit supplied by the same specialist company that Jaguar (and many other car makers) uses for its automatic transmissions: ZF.
It has to be said: There are sweeter gearboxes around. This one doesn't have a short throw, which would have felt more sporty, nor does it snick into place with a satisfying smoothness. Our test car was brand-new, so perhaps the shift action will become slicker with a few hundred more miles and gear changes. But this manual transmission doesn't involve the driver the way it's meant to. For those wishing to preserve (or even revive) the dying art of heel-and-toeing (simultaneously braking while blipping the throttle to match engine speeds when shifting to a lower gear), at least the pedals are well spaced.
This manual transmission is only available in rear-drive models with the V6 engine. Incidentally, the automatic option is an 8-speeder, has paddle shifters mounted to the steering column and doesn't detract at all from the driving experience.
All-Wheel Drive
For the first time in the F-Type's relatively short history, it's now available with drive going to all four wheels. It's standard on the range-topping R versions and optional in the S models. Naturally, it's a smart system. In normal conditions, just the rear axle provides the push so that traditional rear-drive feel is retained. When traction becomes more of an issue, such as accelerating out of corners, the system is capable of directing (in less time than it takes to blink) as much as 50 percent to the front for more balanced, sure-footed behavior. It also makes the F-Type more of an all-season car, especially the coupe variant.
Electric Power Steering
As hydraulic-assistance systems are being phased out, electric steering setups are quickly becoming the norm. There are several good reasons why. First, they don't continually take power from the engine, so they contribute to better fuel economy. Also, some safety features found in other cars that involve varying degrees of computer-actuated steering (in the run-up to autonomous cars) can only be possible with electrical assistance.
Many enthusiasts see this as a bad thing. Their main complaint is there isn't the same feel and feedback found in hydraulic systems, and most of the time they would be right. Sensations coming up through the steering wheel will tell a driver what's going on with the front tires, their level of grip, etc. The conflict here is that the F-Type has to ooze enthusiast appeal but also needs to keep up with the times.
Jaguar has found a way to accomplish both. Fears of a numb steering system are unfounded. There's plenty of information coming up to the hands (as well as to the seat of the pants from the excellent suspension), there's a pleasant amount of weight and the overall effect is one of confidence and reassurance as the F-Type's sleek, long nose obeys every command with absolute precision.
Your Type of F-Type?
The 2016 Jaguar F-Type comes as a coupe or convertible and has an ascending scale of engines and outputs. The entry-level model has a 3.0-liter V6 supercharged engine that makes 340 horsepower and 332 lb-ft of torque. The S model has the same engine tuned up to 380 hp and 390 lb-ft. Moving up to the R's supercharged 5.0-liter V8 brings a mighty 550 hp and 502 lb-ft.
There isn't a bad choice. Because the F-Type uses a comparatively light aluminum body, even the 340-hp V6 hands out plenty of push. It's just a question of how much power is desired versus how much you want to spend. If you do go for the most muscular model, it would probably be worth checking out the optional carbon ceramic-matrix brake discs, as well. They rein in those many horses with complete control. Jaguar has also tuned the exhaust system to send even more tingles down the spine.
In addition to all the above-mentioned attributes, the car handles exceptionally well and truly succeeds at looking the part. The amazing thing is that the chassis manages to convey a proper sports-car personality, but it's far from buzzy and tiring. There's still plenty of comfort to enjoy. Even with the convertible's top down, it's still possible to have a conversation at freeway speeds.