Car Comparison
2016 Jeep Cherokee vs. 2016 Mazda CX-5: Which Is Better?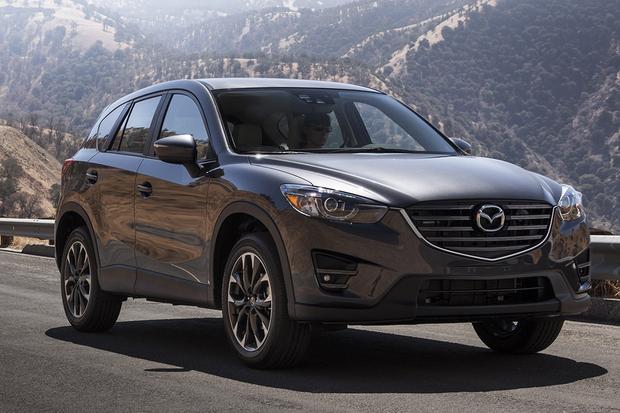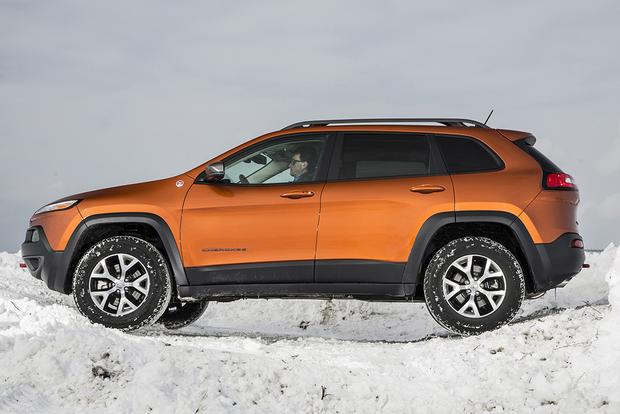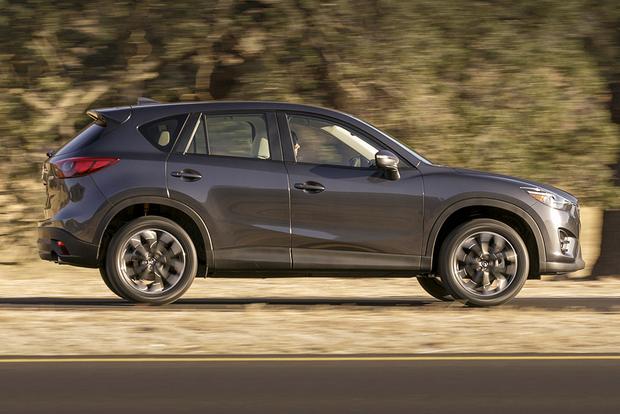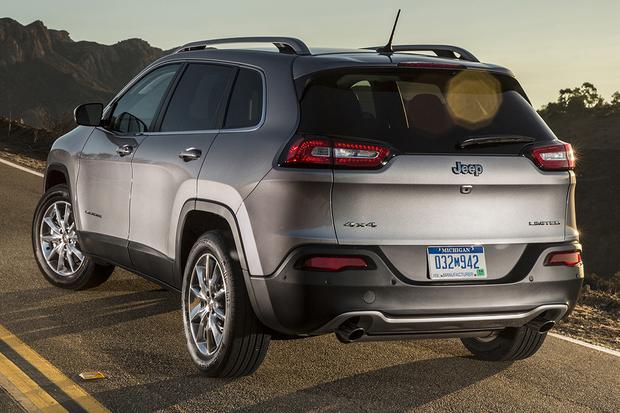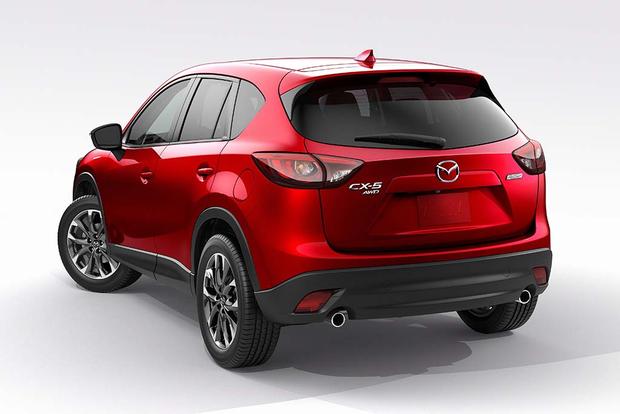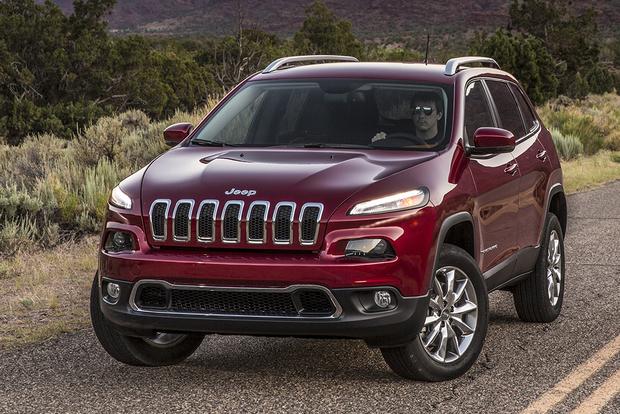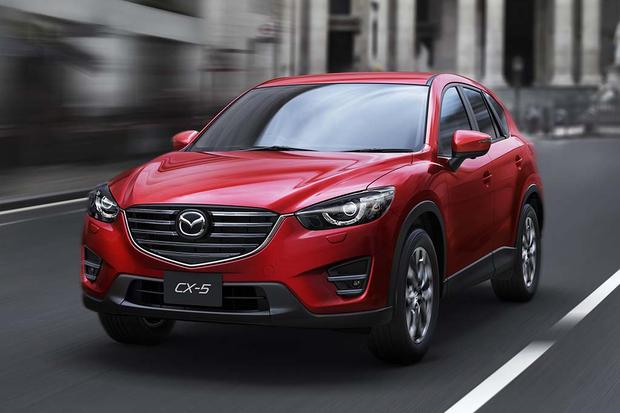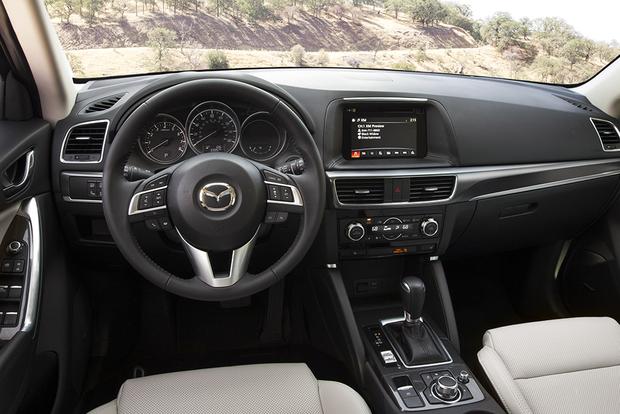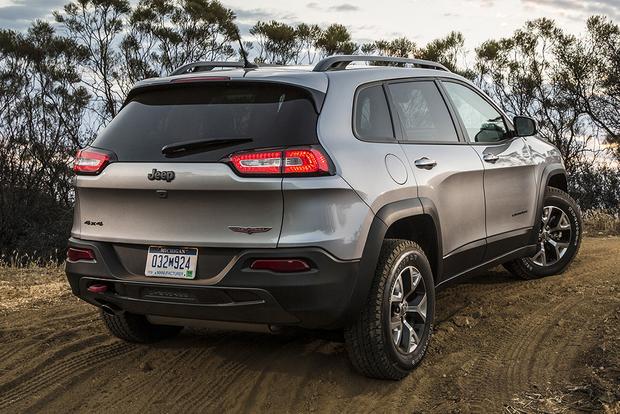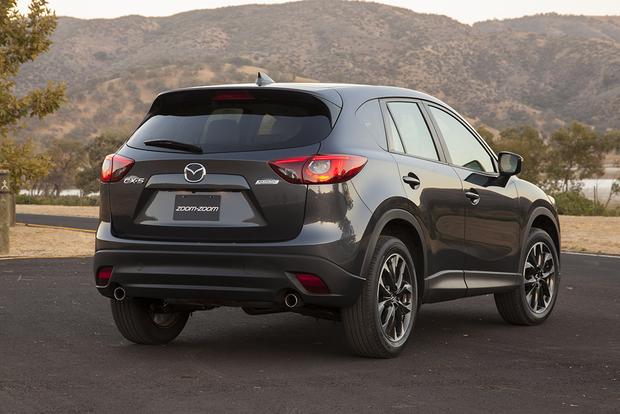 If you're interested in a new compact crossover, you should have the 2016 Jeep Cherokee and the 2016 Mazda CX-5 on your shopping list. Both models offer a lot of positive traits, including desirable engines, many modern gadgets and reasonable pricing. But which one is better? And which one should you buy? To help you answer those questions, we've created a close comparison between the Cherokee and the CX-5, but first let's see what's new with both crossovers for the latest model year.
2016 Jeep Cherokee
The Cherokee sees minor changes for 2016, including the arrival of Siri Eyes Free capability in models equipped with the 8.4-inch Uconnect system.
2016 Mazda CX-5

The CX-5 is refreshed for 2016 with exterior changes, interior revisions and a revised infotainment system. The CX-5 also adds new options such as lane-departure warning, rear cross-traffic alert and adaptive cruise control, while Bluetooth is newly standard on all models.
Reliability
Although J.D. Power has not yet rated the CX-5 and Cherokee for reliability, automotive experts at Consumer Reports rated both models. According to Consumer Reports, the CX-5 touts above-average dependability, while the Cherokee's reliability score is significantly worse than average. Meanwhile, warranty coverage is identical in both models, with 3 years or 36,000 miles of bumper-to-bumper coverage and 5 years or 60,000 miles of powertrain protection offered on each.
Given their disparate reliability rankings, this category easily goes to the Mazda CX-5. Based on early feedback, we suggest that shoppers especially interested in long-term reliability steer clear of the latest Jeep Cherokee.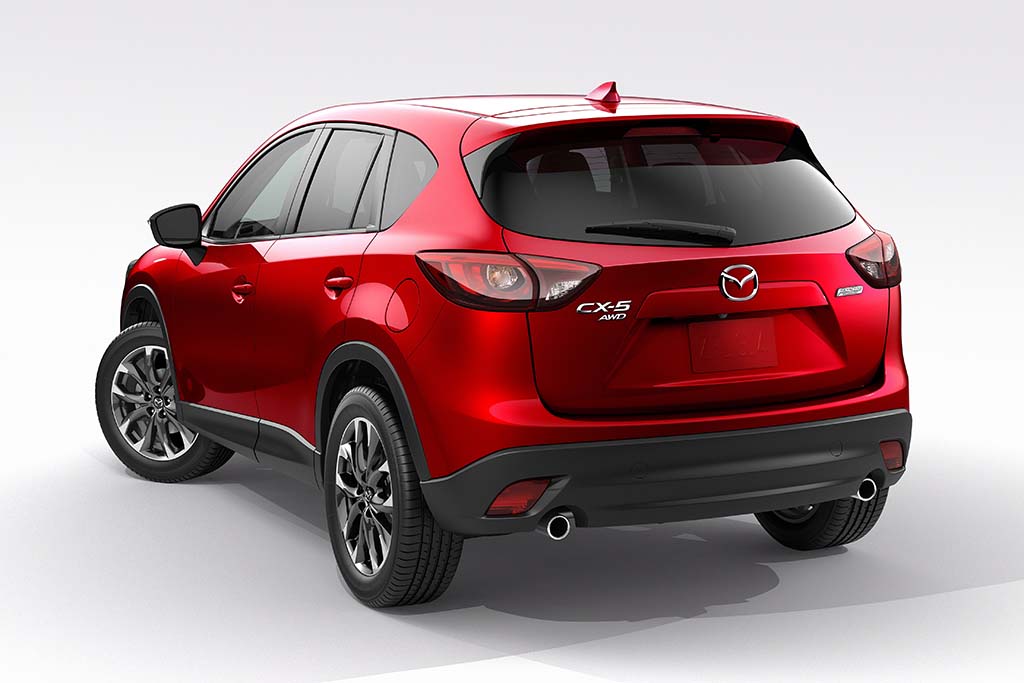 Fuel Economy
Both the Cherokee and the CX-5 offer two engines. The Cherokee's base-level powertrain is a 184-horsepower 2.4-liter 4-cylinder, which offers up to 22 miles per gallon in the city and 31 mpg on the highway with front-wheel drive or 21 mpg city/28 mpg hwy with all-wheel drive. Drivers who want more power can upgrade to the Cherokee's muscular 271-hp 3.2-liter V6, which offers up to 21 mpg city/29 mpg hwy with front-wheel drive or 20 mpg city/28 mpg hwy with all-wheel drive.
Meanwhile, the CX-5's base-level engine is a 150-hp 2.0-liter 4-cylinder, which comes only with a 6-speed manual transmission and front-wheel drive. It returns 26 mpg city/35 mpg hwy. Drivers who want more power can upgrade to a 184-hp 2.5-liter 4-cylinder, which comes only with a 6-speed automatic but offers front-wheel drive or all-wheel drive. Front-wheel-drive 2.5-liter models tout 26 mpg city/33 mpg hwy, while adding all-wheel drive drops things to 24 mpg city/30 mpg hwy.
Although the CX-5 handily defeats the Cherokee when it comes to gas mileage, it's worth noting that only the Jeep offers a brawny V6 engine -- and it does so with a penalty of only 4 mpg city and 2 mpg hwy if you opt for all-wheel drive. In other words, if you aren't satisfied with the power of the CX-5's engines, you may want to consider upgrading to the Cherokee, which touts V6 muscle without a dramatic hit in fuel economy.
Safety
In government crash testing carried out by the National Highway Traffic Safety Administration, the Cherokee earned a 4-star overall score. By comparison, the CX-5 earned a perfect 5-star overall rating. It's the same story with crash testing carried out by the nonprofit Insurance Institute for Highway Safety: The CX-5 earned a Top Safety Pick+ rating, while the Cherokee fell short of that accolade after a troubling Marginal performance in the firm's small front-overlap test.
As for safety features, the CX-5 and Cherokee both offer just about all the standard equipment you might expect, including side-curtain airbags, anti-lock brakes and traction control. The two models also offer a wide variety of cutting-edge options, including forward-collision warning with automatic braking, adaptive cruise control, a backup camera, rear cross-traffic alert, blind spot monitoring systems and more.
Although both the CX-5 and the Cherokee feature a lot of desirable safety equipment, the Mazda leads the Jeep in crash-test ratings, so it earns our nod in the safety section.
Technology
As we mentioned in our safety section, both the Mazda CX-5 and the Jeep Cherokee offer an amazing array of features and gadgets, including items such as adaptive cruise control, rear cross-traffic alert, forward-collision alert with automatic braking and more. But it doesn't stop with safety features: The CX-5 and Cherokee also tout upgraded sound systems, modern infotainment technology and more.
With that said, we think the Jeep offers a slight edge when it comes to technology. One reason is its excellent Uconnect infotainment system, which -- in our opinion -- is the best in the business, offering an easy-to-see 8.4-in screen with clear, intuitive controls and features. The Jeep also boasts a few other technology advantages, such as a windshield-wiper de-icer, a remote ignition, an automated parallel-parking system and ventilated seats -- none of which you can get in the CX-5.
As a result, we think that drivers who want gadgets and features will prefer the Jeep Cherokee to the Mazda CX-5.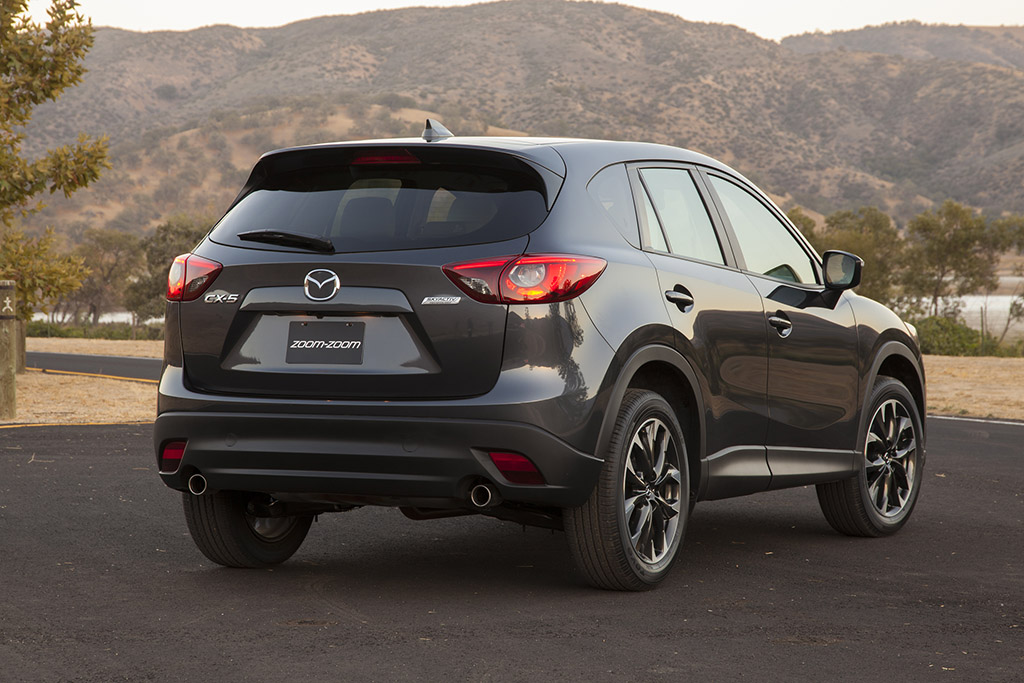 Driving Experience
Although the CX-5 and Cherokee offer similar sizing and similar pricing, the two models are surprisingly different behind the wheel. Most notably, the CX-5 offers crisp, light steering and a nimble suspension that makes it feel like the sporty choice in the compact-crossover segment. By comparison, the Cherokee feels a bit dull and lethargic -- especially with its base-level 4-cylinder engine.
Speaking of base-level 4-cylinder engines, we don't recommend the Mazda's -- especially since choosing it means that you're stuck with a manual transmission and 2-wheel drive. But we see no real need to upgrade to a big V6 like the Cherokee's when the CX-5 offers a spry (though, admittedly, not tremendously powerful) 4-cylinder like its optional 2.5-liter unit.
Autotrader's Advice
If you've been following along so far, you've probably realized that the 2016 Mazda CX-5 has beaten out the 2016 Jeep Cherokee in virtually every one of our categories. And you can add another to the list: At $22,600 with shipping, a base-level CX-5 is far cheaper than a base-level Cherokee, which starts around $24,200. Even when equipped with an automatic transmission and its optional 2.5-liter engine, the CX-5 holds a slight pricing advantage over its Jeep rival.
As a result, the CX-5 is our choice here. Compared to the Cherokee, it offers better reliability, better crash-test results, a more rewarding driving experience and lower pricing. We only suggest the Cherokee if you really feel like you need its additional gadgets -- or its enticing V6 power.