Car Comparison
2016 Jeep Cherokee vs. 2016 Subaru Forester: Which Is Better?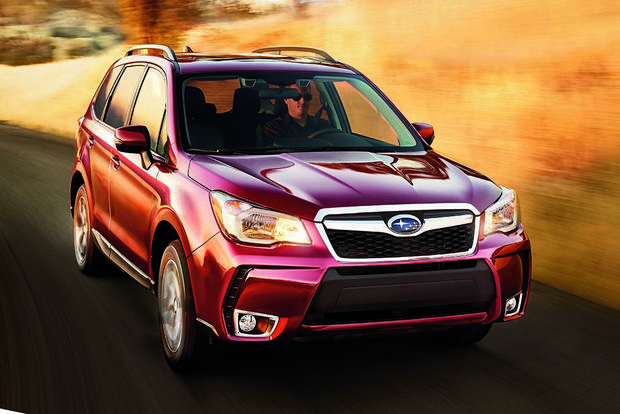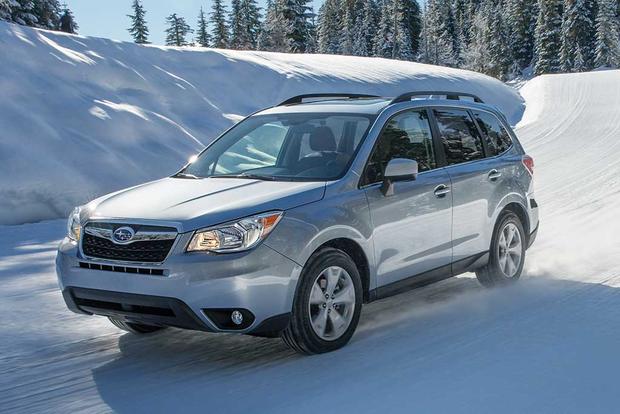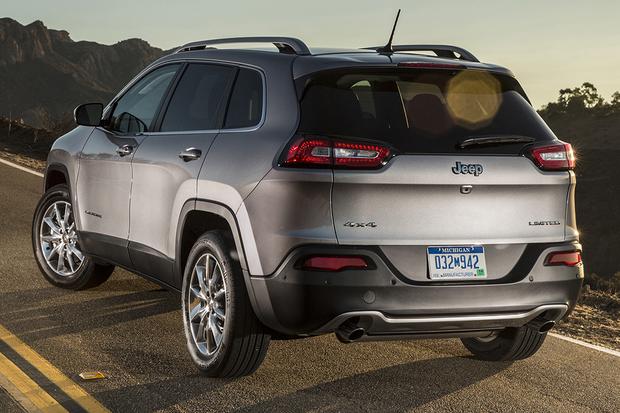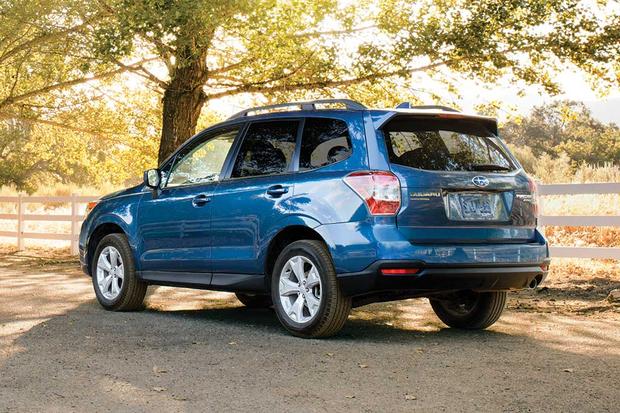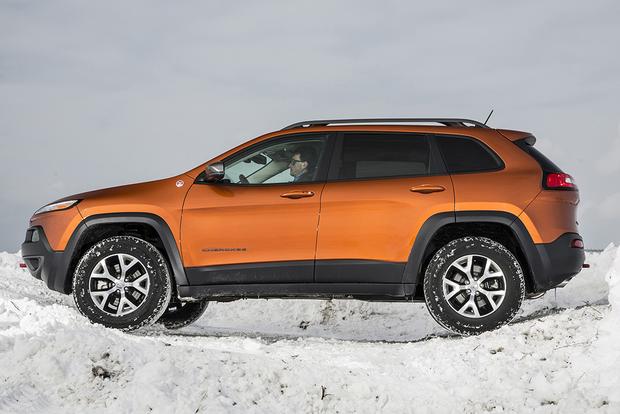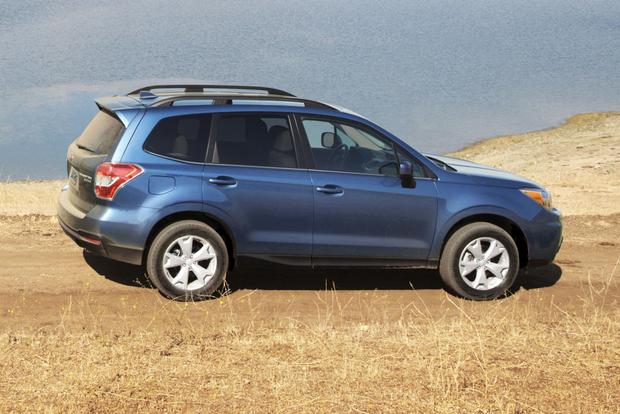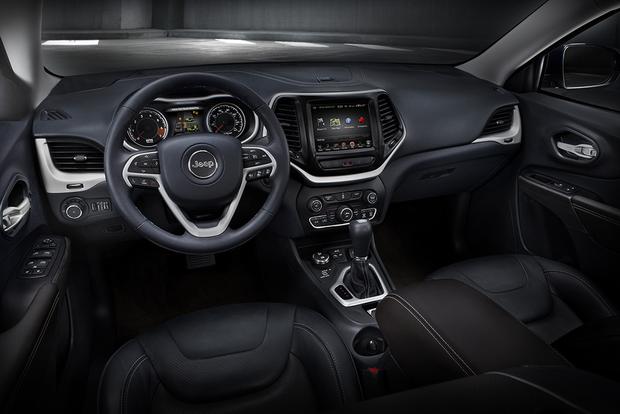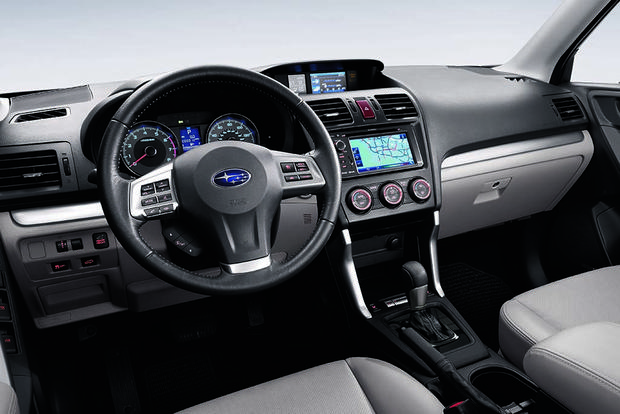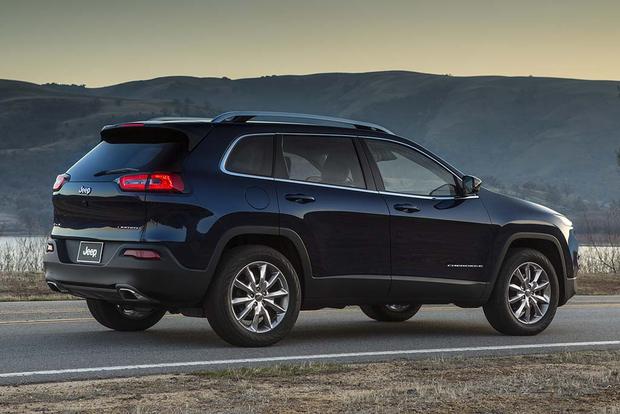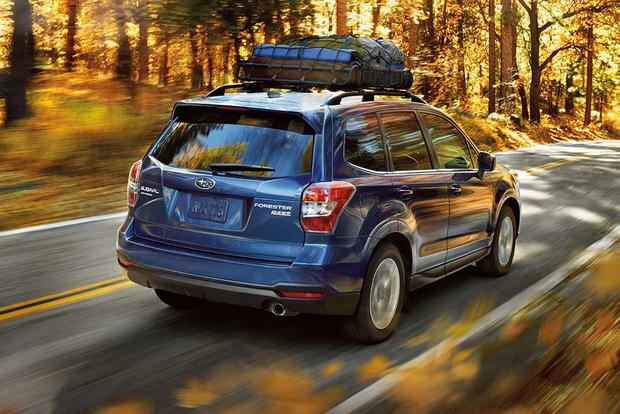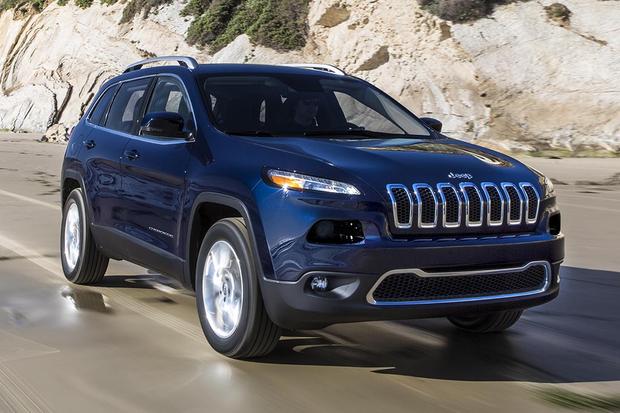 There's no doubt you have a lot of choices if you're interested in a compact crossover, as virtually every mainstream automaker offers at least one option. With that said, we think the 2016 Jeep Cherokee and the 2016 Subaru Forester should certainly be on your shopping list, as both cars have a lot to offer, including reasonable pricing, lots of equipment and desirable powertrains. Which one is better? To find out, we've created a close comparison of both crossovers. First, let's see what's new with the Cherokee and the Forester for the 2016 model year.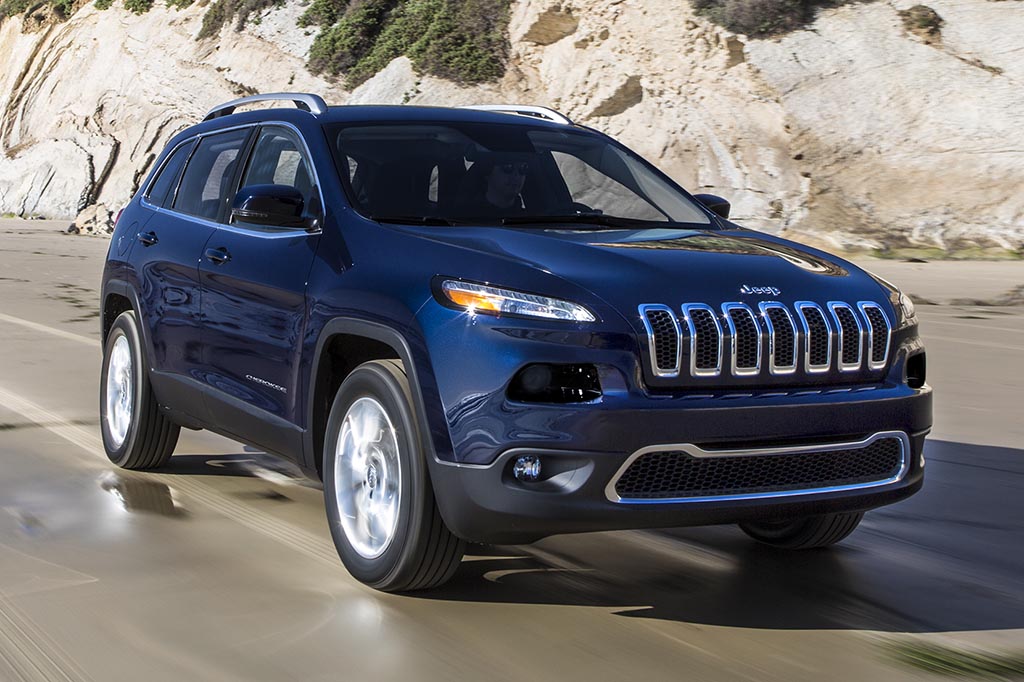 2016 Jeep Cherokee
The Cherokee adds optional Siri Eyes Free for 2016, along with other minor updates to its infotainment system.
2016 Subaru Forester
The Forester adds technology for 2016, boasting a newly standard 6.2-inch touchscreen in base models and a revised infotainment system in other trims (with a larger screen) offering more functions and improved usability.
Reliability
According to experts at Consumer Reports, the Subaru Forester offers above average reliability. The opposite is true of the Jeep Cherokee, whose reliability is rated as below average. When it comes to warranty length, both crossovers offer the same coverage of 3 years or 36,000 miles of bumper-to-bumper protection, plus 5 years or 60,000 miles of powertrain coverage. Considering the differences in reliability scores, the Forester easily wins this category.
Fuel Economy
Both the Cherokee and the Forester offer two engine choices. Base-level Cherokee models use a 184-horsepower 2.4-liter 4-cylinder, which rivals the Forester's 170-hp 2.5-liter 4-cylinder. The Forester offers up to 24 miles per gallon in the city and 32 mpg on the highway, impressive considering its standard all-wheel drive, while the Cherokee touts up to 22 mpg city/31 mpg hwy.
For drivers interested in more power, the Forester offers a 250-hp 2.0-liter turbocharged 4-cylinder in XT models. The Cherokee, meanwhile, boasts an optional 3.2-liter V6 with 271 hp, which is big muscle for a compact crossover. While the Forester's turbo four is rated at 23 mpg city/28 mpg hwy, the Cherokee's V6 boasts up to 21 mpg city/28 mpg hwy.
If you're interested in fuel economy, the Forester is the winner, as it offers slightly better gas mileage ratings with both base-level and optional engines. However, the Cherokee's numbers come pretty close to the Subaru's, and it offers more power.
Safety
In crash tests carried out by the federal government's National Highway Traffic Safety Administration, both the Jeep Cherokee and the Subaru Forester earned a perfect 5-star overall rating. In testing performed by the nonprofit Insurance Institute for Highway Safety (IIHS), only the Forester earned the firm's coveted Top Safety Pick+ rating, while the Cherokee didn't qualify due to a troubling Marginal score in the challenging front small-overlap test.
As for safety features, both the Cherokee and the Forester offer just about everything you can imagine, including forward-collision alert with automatic braking, adaptive cruise control, lane-departure warning, a blind spot monitoring system and rear cross-traffic alert. The Cherokee has a few extras, however, like an available automated parking system and automatic high beams.
Although these two crossovers are relatively similar when it comes to both crashworthiness and safety gadgets, we think the Forester has a slight edge based on its improved performance in the IIHS's crash tests. It's also worth noting that it's cheaper to buy a Forester equipped with all the latest safety gadgets than a Cherokee, thanks to Subaru's well-priced EyeSight safety suite.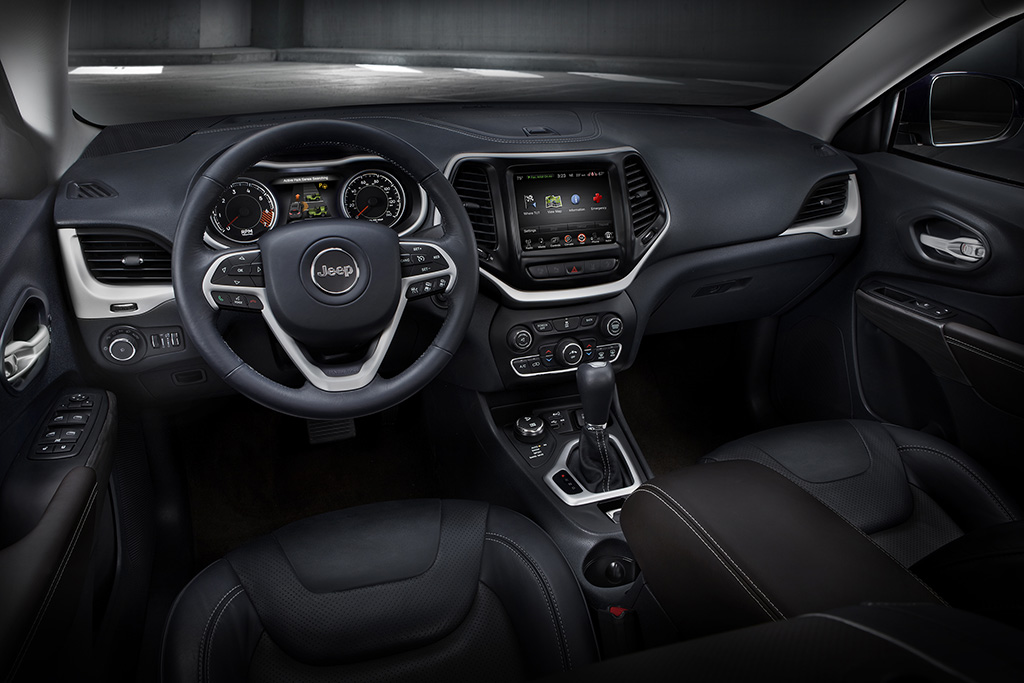 Technology
Although Subaru has previously earned a reputation for being slow to adapt to modern technology, the brand has completely changed its stance in recent years. These days, modern Subarus offer all the latest features, and the Forester is no exception, boasting available adaptive cruise control, keyless access with push-button starting, xenon headlights, automatic forward-collision braking and a newly revised 7-in touchscreen with an updated infotainment system surprisingly easy to use.
The Cherokee is undoubtedly the technology leader in this segment. In addition to offering Uconnect, the best infotainment system on the market (with an 8.4-in touchscreen, to boot), the Cherokee touts an available automated parking system, a remote starter, ventilated front seats, automatic high beams and lane-keep assist.
While the Forester is hardly a dinosaur when it comes to gadgets and features, the Cherokee is the clear winner here.
Driving Experience
Despite its additional power, the 4-cylinder Cherokee doesn't exactly feel fast, largely due to the Cherokee's added heft compared to the Forester. Base-level Forester models, meanwhile, feel even slower thanks to a middling 170 hp. Either of these powertrains is fine for around-town driving, but shoppers who want highway passing power will have to upgrade to the available larger engines. Do so and you'll be rewarded in either case, as the Forester's turbo four always seems to have a lot of power on tap, and the Cherokee's V6 is the most powerful engine in the segment.
As for ride quality, both the Cherokee and the Forester deliver about what you'd expect: a comfortable ride, but not a luxurious one. We think the Cherokee offers more ride comfort than the Forester. Handling, however, goes to the Subaru, though neither of these models is race-car agile.
Our pick? For a larger vehicle with a more comfortable ride and more available power, you'll want the Cherokee. The Forester is smaller, leaner and more maneuverable.
Autotrader's Advice
Choosing between the 2016 Subaru Forester and the 2016 Jeep Cherokee is all about priorities.
If you prioritize a fuel-efficient, reliable crossover offering exactly what you need and little else, the Forester is the right choice. If you want more style, gadgets, power and size, go with the Cherokee, but understand that reliability scores haven't been flattering. It's also worth noting that the Forester is cheaper than the Cherokee, touting a lower base price and standard all-wheel drive.