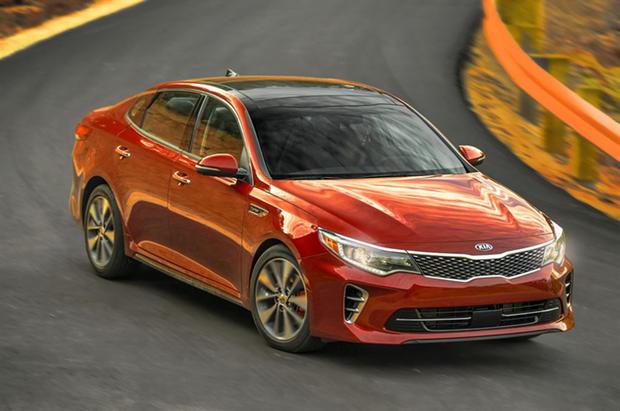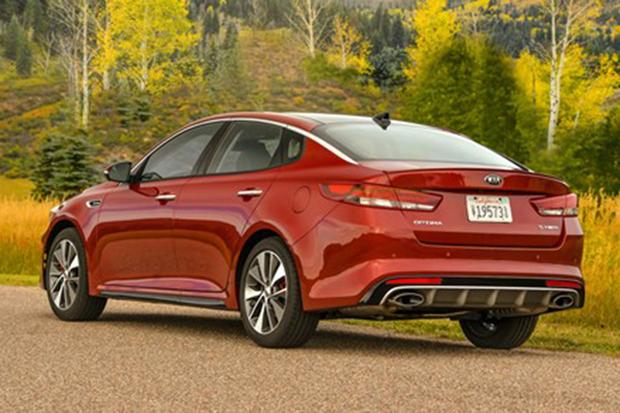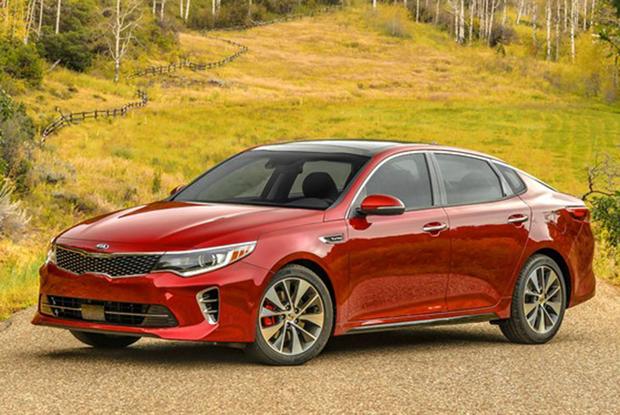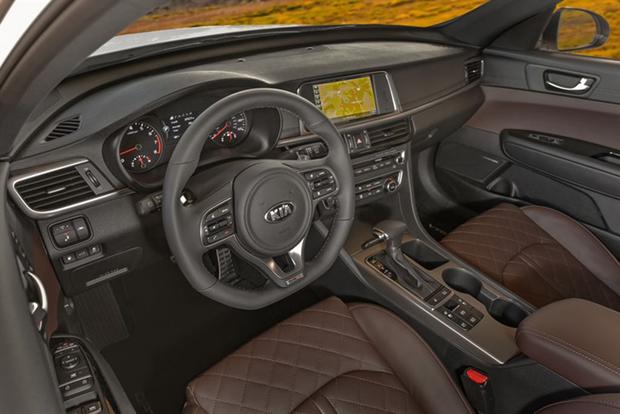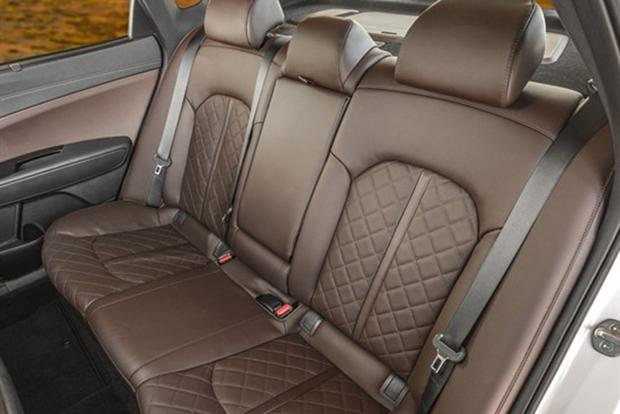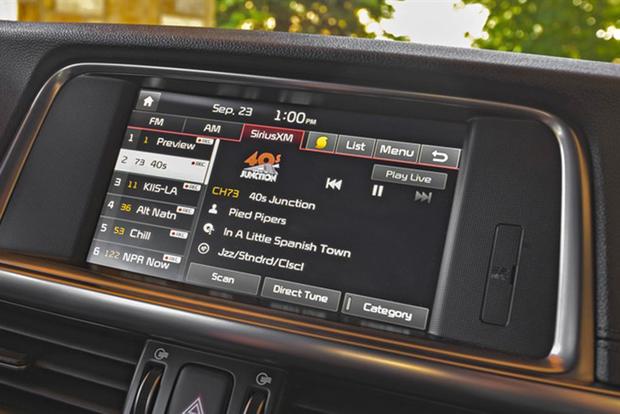 We really liked the outgoing Kia Optima, which injected a little passion into the midsize-sedan world with its bold styling and sporty demeanor. But for 2016, the Optima has been fully redesigned, touting new styling, more features and an updated interior. So what's it like? And how does it compare to the old model? We wanted to find out, so we recently spent some time driving the sporty 2016 Kia Optima SX Turbo to see for ourselves. Here's what we think.
Controversial Exterior, Excellent Interior
The Optima's exterior styling attracted a lot of controversy in our office -- not because anyone thinks it's ugly. Instead, the controversy surrounded whether the latest Optima looks as sharp as the outgoing model.
The old Optima, which came out for the 2011 model year, offered a bold, aggressive look, whereas the new one seems to have lost the daring design for a more generic appearance. Or has it? One of our testers, Automotive Data Manager Ben Cheney, called it "one of the best-looking midsize sedans on the market," while Automotive Data Specialist Dwight Cunningham called the styling dull and boring, especially in the lower trim levels.
Fortunately, we all seem to agree on one thing: The interior is top-notch. Regardless of whether you love or hate the exterior styling, the interior has clearly been improved to offer enhanced materials, a better layout and a more upscale feel. High-end versions of the Optima -- including our SX Turbo test car -- really feel like a luxury vehicle. And while we haven't noticed significant improvements in interior room, the outgoing Optima wasn't exactly tight for front or rear occupants.
Great Driving Experience
Another thing we like about the 2016 Kia Optima is the driving experience. Dwight called it a "huge improvement" over last year's model -- no small praise considering that we very much enjoyed driving the outgoing Optima. Dwight especially praised the latest Optima for an impressively smooth ride and refined handling that comes close to some German sport sedans, while Ben praised the Optima's quiet cabin and said he noticed less road noise from the Optima than a recently tested Lexus IS.
And then, of course, there's the power. While the latest Optima's top-level engine actually loses power compared to the one in the outgoing model, it still touts a muscular 245 horsepower -- more than adequate for virtually any situation. Of course, you'll have to upgrade to an SX or SXL model in order to get the big power plant. Base-level Optima models instead make do with either a 185-hp 2.4-liter 4-cylinder or a 178-hp 1.6-liter turbocharged 4-cylinder.
High Tech
We also like the latest Optima's impressive array of technology. While the outgoing model offered a long list of high-tech features, the new one takes things even further with new equipment, including adaptive xenon headlights, a 360-degree parking camera system, a forward-collision warning system with automatic braking, automatic high beams and much, much more. Like many of its rivals, the Optima is now on the cutting edge in terms of high-tech gadgets and features.
Our Take
Our take is probably pretty obvious, as there wasn't much we didn't like about the latest Optima. We enjoyed the performance from the 2.0-liter engine, we liked the interior, we were enthralled with all the new technology, and we were especially pleased with the sedan's driving experience. The only controversial issue was styling, and even then, we were trying to decide between good and great, rather than good and bad.
Simply put: If you're looking for a midsize sedan and the 2016 Optima isn't on your shopping list, it probably should be.