Car News
2016 Kia Sorento: First Drive Review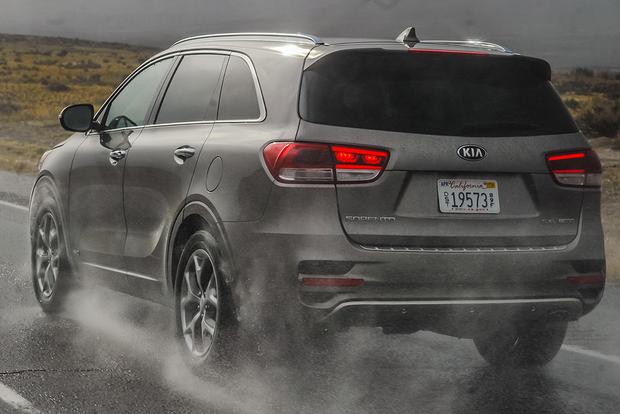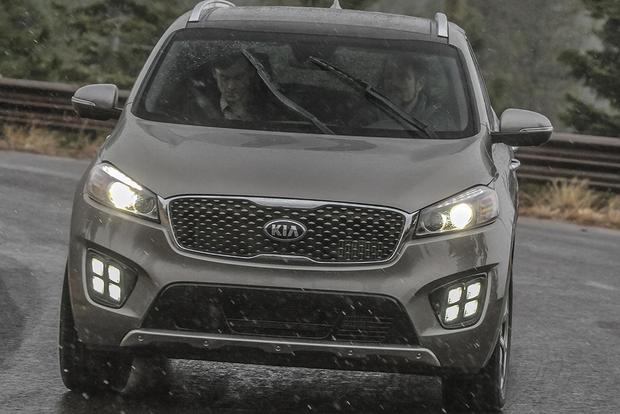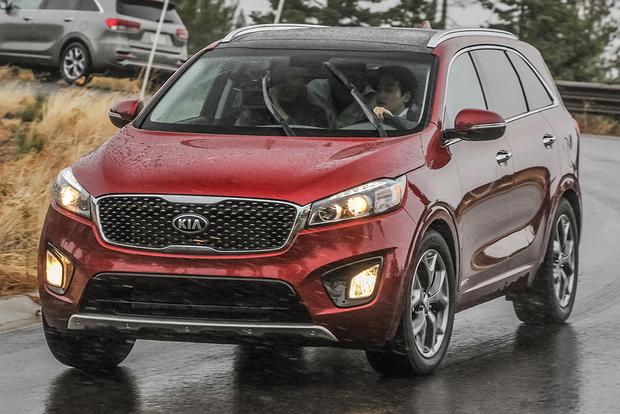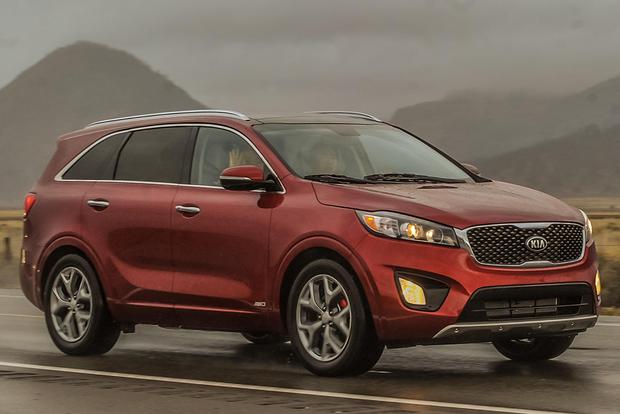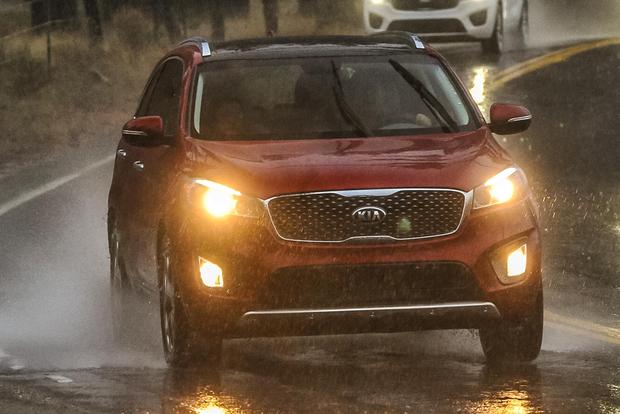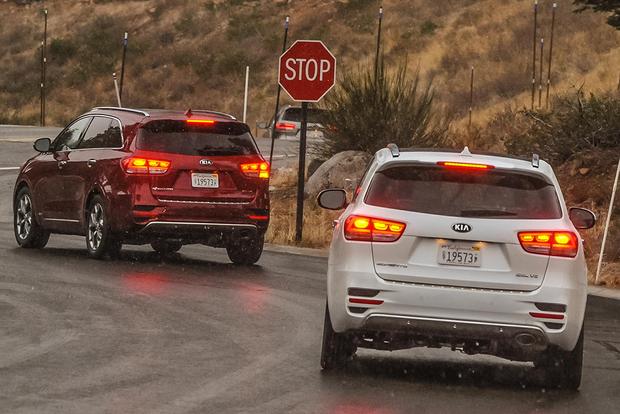 The all-new 2016 Kia Sorento is trying to take its game to the next level. Although the previous Sorento carved out a nice niche between compact and midsize crossovers, offering an available third-row seat at a low starting price, no one mistook it for a premium vehicle. It felt a bit cheap, and let's face it, Kia doesn't get the benefit of the doubt like more established automakers do. That's why the company has focused its efforts on the redesigned 2016 Sorento, hoping to win new fans with unprecedented luxury at familiar prices.
Well, mostly familiar. The base LX model starts at $25,795, a modest $600 increase over the previous generation, while the midgrade EX holds the line at $32,595. But where the previous Sorento topped out at $42,595 for the SXL AWD, the same trim will run you more than $46,000 for 2016. That's a lot of coin for a Kia. A base Acura MDX with all-wheel drive costs about the same, and if you don't need three rows, you can get into a turbodiesel BMW X3 xDrive28d for less.
In other words, this Sorento has lofty ambitions. We've been eager to get our hands on one to see what it's all about. Kia invited us to do just that at the Sorento's national media launch in Truckee, California, a town that's nestled in the mountains near Lake Tahoe. With a spirited December snowstorm sending hurricane-force winds across the region, the stage was set for an unusually rigorous first drive.
Upscale Look and Feel
Although the 2016 Sorento's exterior hasn't changed dramatically, a close inspection revealed a number of tasteful tweaks that give it a classier look, including reshaped headlights, LED running lights and available LED fog lights with a distinctive 4-point pattern. Inside, meanwhile, the Sorento is much nicer than its predecessor, with a wraparound dashboard and generous soft-touch surfaces that extend to the back seat. (The previous model had downgraded hard plastics on the rear door panels.) Also appreciated is the available 7-inch thin-film-transistor driver information screen that matches perfectly with the high-resolution 8-in central touchscreen.
True Midsize Dimensions
The new Sorento's wheelbase has grown by a healthy 3.1 inches, which means it's officially a midsize crossover, instead of falling on the cusp. Don't believe us? The midsize Honda Pilot's 109.2-in wheelbase is actually 0.2 inches shorter. The Sorento's extra inches are evenly distributed throughout the cabin, so it has an extra .5 inches of passenger space in the second and third rows, plus a 5-percent increase in cargo space behind the second row and a 2-percent bump in maximum cargo capacity (to 74 cu ft.). Subjectively, the most dramatic improvement is in the third row, as we managed to get two 6-foot passengers back there without issue, even though Kia says it's designed for kids.
New Turbo Engine
Two of the 2016 Sorento's engines carry over from the previous model: the base 2.4-liter 4-cylinder (185 horsepower, 178 lb-ft of torque) and the optional 3.3-liter V6 (290 hp, 252 lb-ft). But the third, a turbocharged 2.0-liter 4-cylinder, is all-new to the Sorento. Rated at 240 hp and 260 lb-ft, it's available in either EX or SXL trim with front- or all-wheel drive. We found it satisfying in the mile-high environs of Lake Tahoe, as the turbo proved impervious to the power-sapping thin mountain air. It should be marginally more fuel-efficient than the V6, too, returning an estimated 27 miles per gallon on the highway versus 25 mpg with the V6. On the other hand, the V6 is considerably quicker when you mat the throttle, and it can tow 5,000 lbs to the turbo's 3,500. Unfortunately, the deal breaker for growing families is that the turbo is only available with two rows of seats.
Confident Drive
On the road, if it wasn't for a big Kia badge on the steering wheel, one might think it was a premium-brand product. Noise levels are noticeably lower than before, the ride is more absorbent and there's a sense of assuredness at speeds that mainstream vehicles typically don't provide. With winds gusting to an absurd 147 miles per hour on our evaluation drive, the Sorento was blown around a bit. Our confidence rarely wavered, thanks in part to a much-improved steering system that's surprisingly precise and refined. To keep you out of harm's way, the 2016 Sorento also offers a number of new safety technologies, including forward-collision alert, adaptive cruise control, a blind spot monitoring system, rear cross-traffic alert and a surround-view parking camera.
AutoTrader Says
The jury's out on the range-topping 2016 Kia Sorento models, as they don't offer significant discounts relative to the luxury-brand competition. But the redesigned Sorento is a compelling option in the $25,000-40,000 range, where its newfound premium ambiance pairs very well with Kia's traditional value advantage.