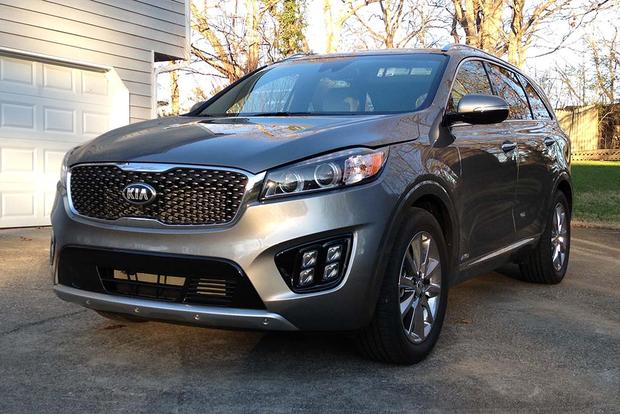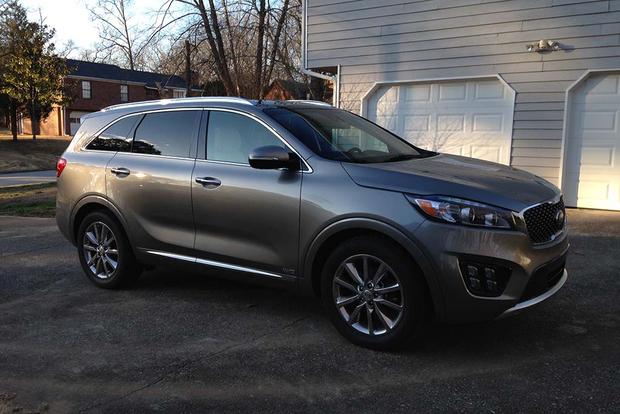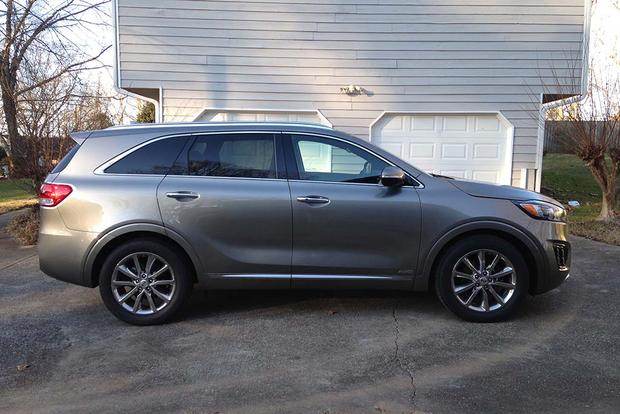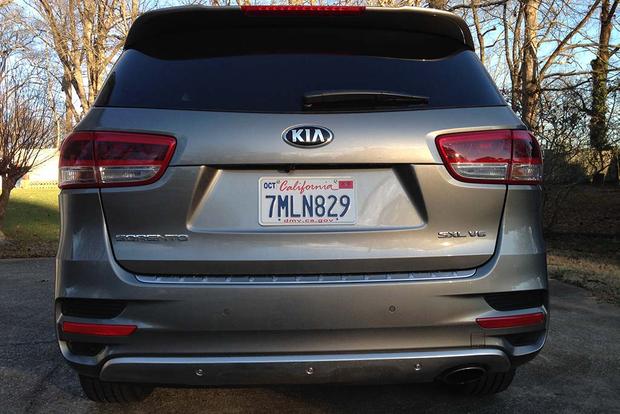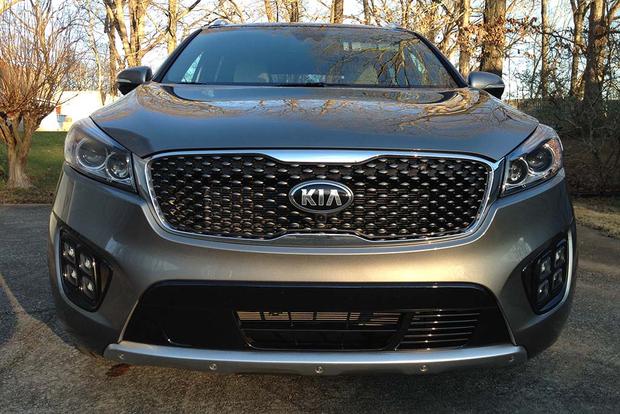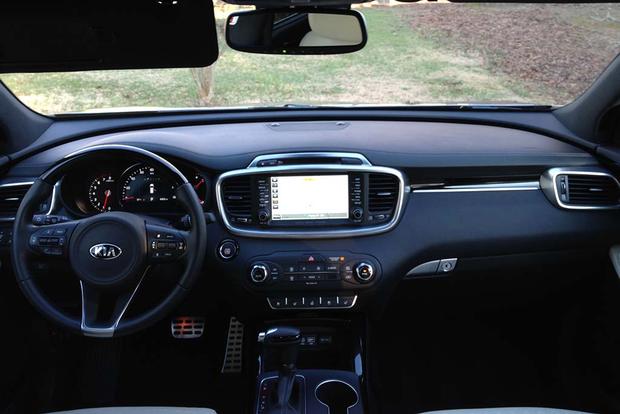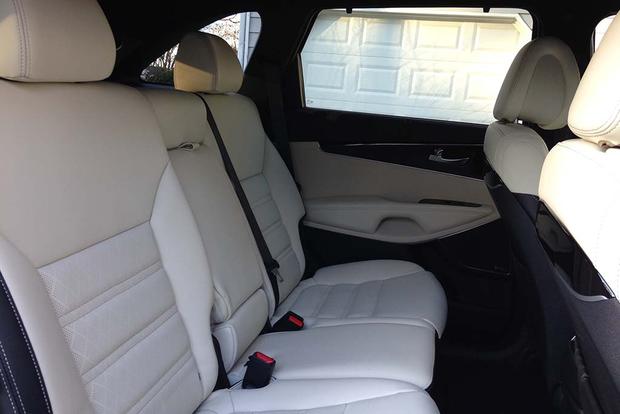 The Kia Sorento has come a long way from its original 2003 release as a truck-based, body-on-frame SUV. These days, the Sorento is a smooth, quiet family crossover with 3-row seating and an emphasis on comfort, safety and fuel economy, especially now, as the SUV has been redesigned for 2016 with even more of a family-friendly approach. We recently had the chance to spend some time behind the wheel of a high-end SXL version of the new 2016 Kia Sorento, and here's what we think.
Looks Great
Virtually everyone who drove or rode in our Sorento test car had nice things to say about its styling -- both inside and out. One staffer, Senior Automotive Data Specialist Dwight Cunningham, noted that the crossover's exterior styling "is moving towards what you'd expect from a Lexus or an Acura," while other staffers echoed his sentiments, noting that the Sorento "looks great" and "offers an aggressive posture that seems to be lacking from most SUVs in this segment."
But despite all the praise of the Sorento's exterior styling, it earned even more compliments about its interior. Comments ranged from "the interior materials are terrific" to specific remarks highlighting the 2-tone leather upholstery, the high-end cross-stitching, the leather seating material and the driver's-seat cushion extender -- a rarity at this price point. The Sorento earned so many compliments on its interior, in fact, that you might think it's actually a luxury SUV from Lexus or Acura -- more on that later.
Drives Great
Although most of our testers focused their praise on the Sorento's handsome interior and exterior design, they also had nice things to say about the SUV's driving experience. While nobody noted standout acceleration -- and in fact, one tester mentioned that the SUV's 290-horsepower V6 seemed a little underpowered or perhaps dulled by the transmission -- everyone agreed that the Sorento offers a compliant, comfortable ride with predictable steering, good visibility and adequate braking.
As for interior room, the Sorento seems to stand up to close rivals such as the Honda Pilot and Toyota Highlander. We also liked the Kia's giant navigation screen and its excellent 360-degree reversing camera, which is helpful for handling the SUV's growing dimensions.
Priced ... Not So Great
In essence, we really liked our time with the 2016 Kia Sorento, with only one exception: the pricing. We mentioned that the Sorento's interior reminded us of an Acura or Lexus; that's a good thing, because it's priced like one. Our test car was a jaw-dropping $46,600 with shipping, which is a lot to fork over for any midsize SUV, especially one with a Kia badge, which most drivers associate with value and affordability, not premium pricing and luxury equipment.
Unfortunately, you lose a lot of equipment by dropping to one of the Sorento's lower trim levels. While the Sorento EX starts at a more reasonable $33,000 with shipping, it loses a power lift gate, keyless access with a push-button starter, rear cross-traffic alert, a blind spot monitoring system, a panoramic sunroof, a navigation system, an 8-inch touchscreen and a 10-speaker Infinity sound system, all compared to our SXL test car. Add those desirable items back with pricey options packages, and your out-the-door price is still hovering at around $40,000 with shipping.
Our Take
We really like the 2016 Kia Sorento for its handsome styling, its upscale interior and its excellent road manners. What we're not so sure about is its pricing. If you want all the gadgets, you'll have to pay for them. This isn't the Kia of the past, which offered a hefty discount compared to rivals. If you're OK with that, the Sorento deserves a spot on your shopping list, but given that it doesn't offer significant pricing advantages compared to the Honda Pilot, Toyota Highlander and other rivals, we'd consider those models, too.