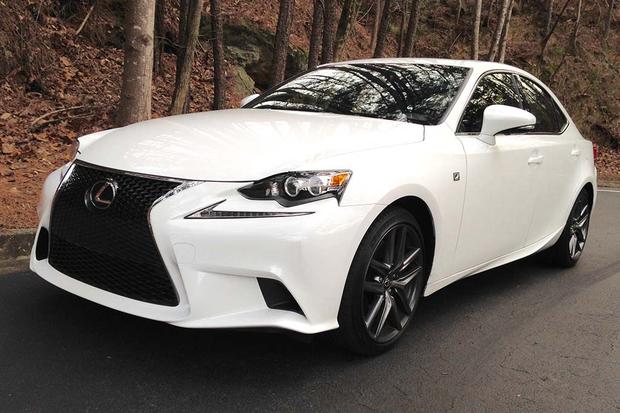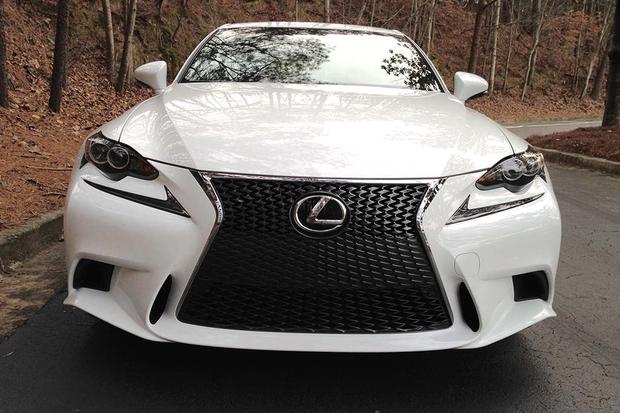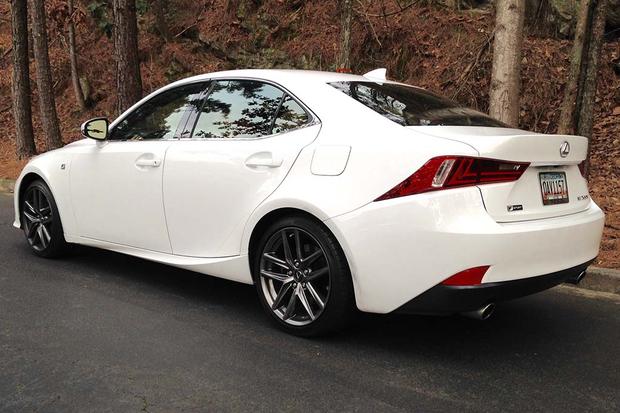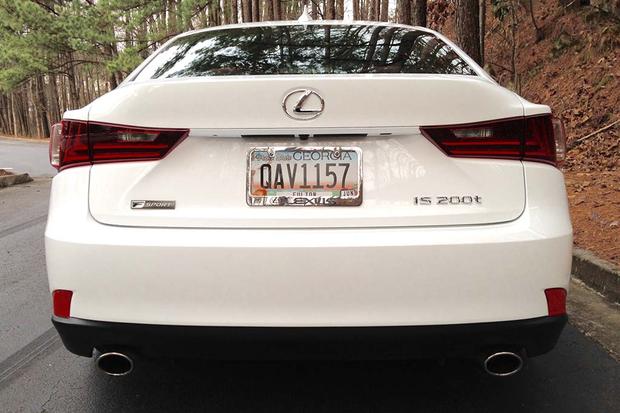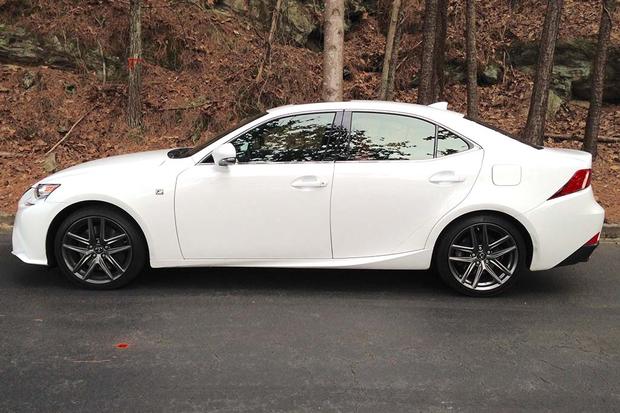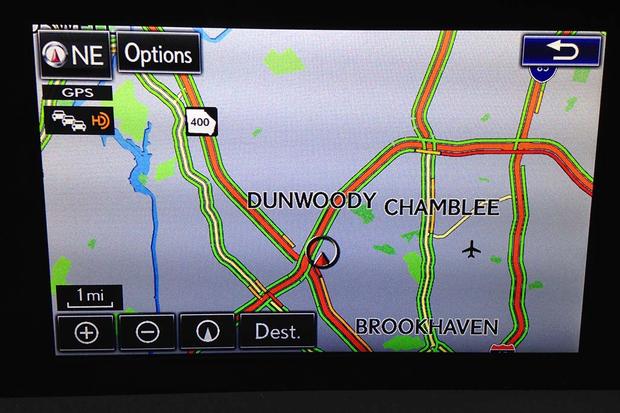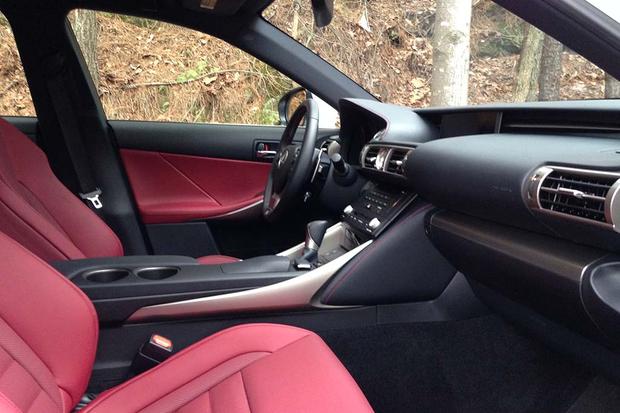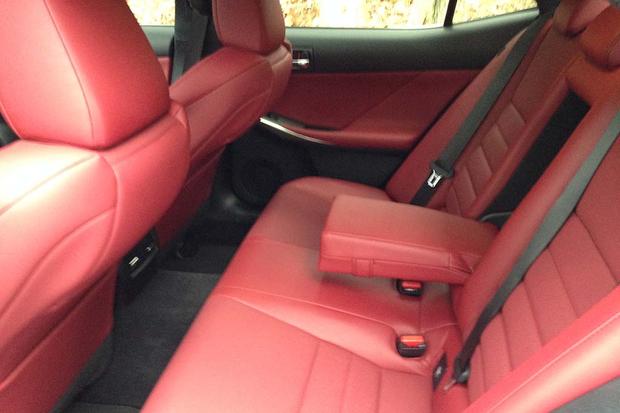 The Lexus IS is receiving a facelift this year, which means a slightly new look, new features and, most importantly, a new base model with a 2.0-liter turbocharged 4-cylinder engine. It's called the 2016 Lexus IS 200t, and it finally replaces the lackluster IS 250 and its 2.5-liter V6. So what's it like? We spent a week behind the wheel of the boldly styled IS 200t F SPORT to find out. Here's what we think.
Exterior and Interior: Some Good, Some Bad
The first thing you notice about the Lexus IS is its styling, for better or worse. While previous IS models have blended in, the new one stands out in a dramatic way, with sharp creases and an aggressive grille in front. The design polarized our editors, with Automotive Data Editor Tommy Flanagan noting that he likes the exterior styling, though "the front end did take some getting used to," and Automotive Data Manager Ben Cheney insisting that the front end is mismatched for this car and belongs on a larger model. Either way, the design is a talking point that leaves the IS standing out from the crowd.
Our mix of positive and negative comments continued into the interior. While we all agreed the cabin was covered in high-end materials (Ben noted it's "appointed with extremely soft-touch leather and plastics"), not everyone was enthralled with the layout or the technology. Tommy called the daring dashboard look "confused," while another editor, Dwight, complained that the confusing Remote Touch controller felt dated.
The New 4-Cylinder
Of course, the big news for 2016 is the brand-new 4-cylinder engine, and we were all impressed with the performance. Tommy noted the car offered "plenty of power," while Dwight said the IS 200t felt lighter and quicker than the outgoing IS 250. Ben, a former owner of the first-generation Lexus IS, noted that he found performance to be excellent, though he said the exhaust note left something to be desired, a complaint echoed by Tommy.
Fuel economy especially fell short of meeting our expectations. When you think of a turbocharged 4-cylinder these days, you think 30 miles per gallon or at least 25 mpg, but the IS managed just 22-24 mpg depending on who was driving. We didn't find the figure compelling, especially considering that this model finds itself at the bottom of the IS range, where you'd expect excellent fuel economy.
Our Take
We like the 2016 Lexus IS 200t, but we don't quite love it. Fuel economy could use an improvement, we have mixed opinions about its styling, and we think the daring interior design falls flat. With that said, there's still a lot to like here, including a muscular engine, excellent cabin materials and a modern (if controversial) design. This isn't the perfect car, but it's still a compelling choice in a segment full of well-heeled rivals.