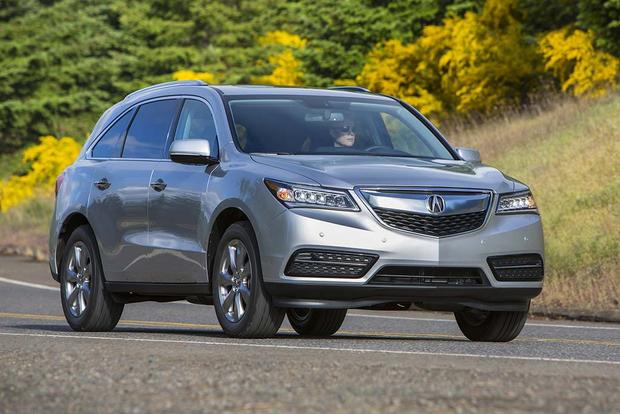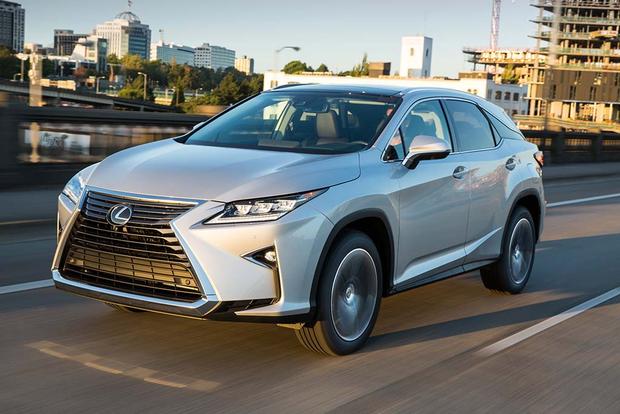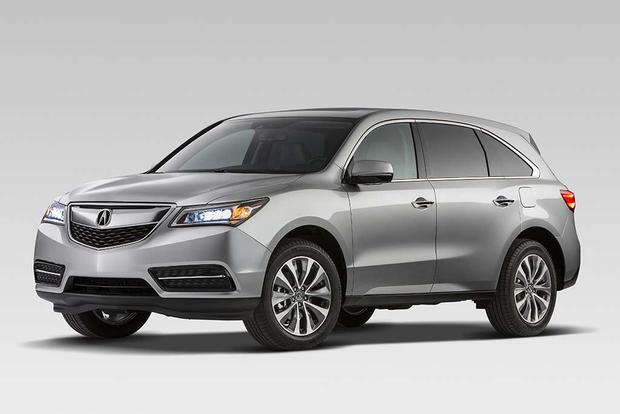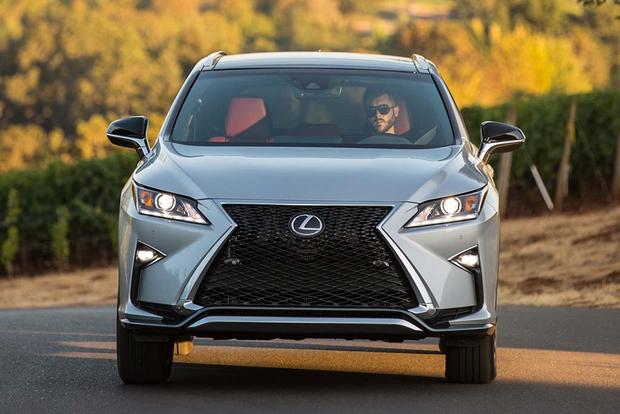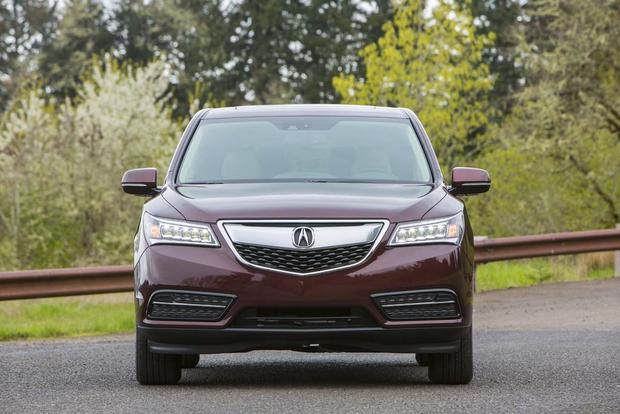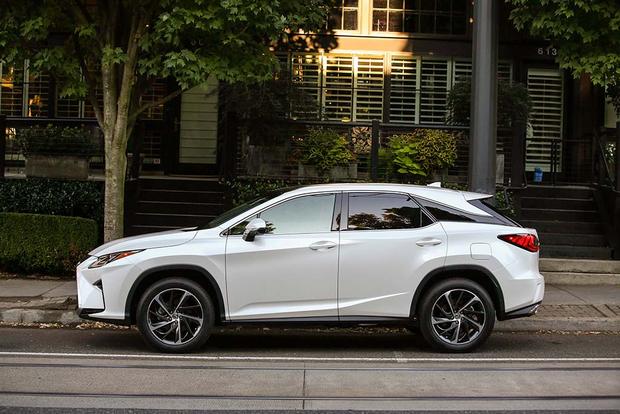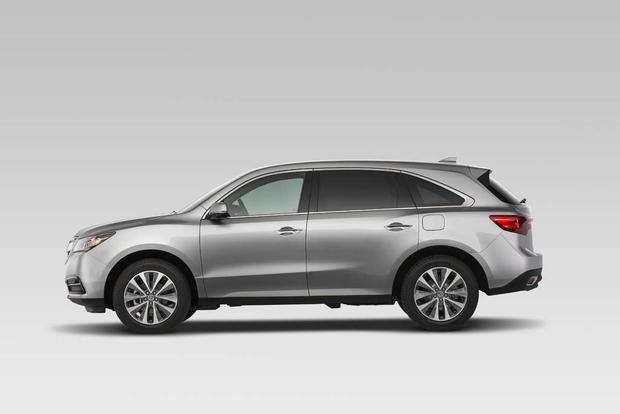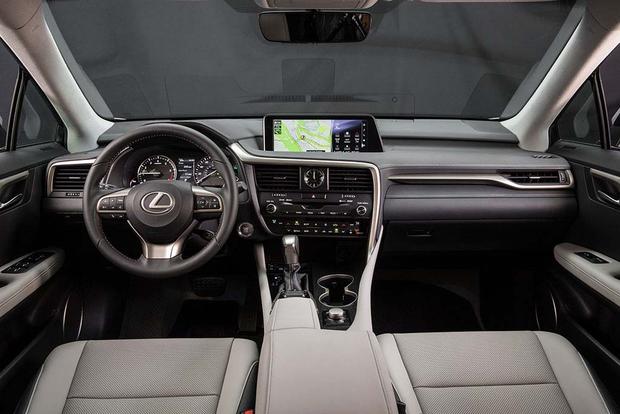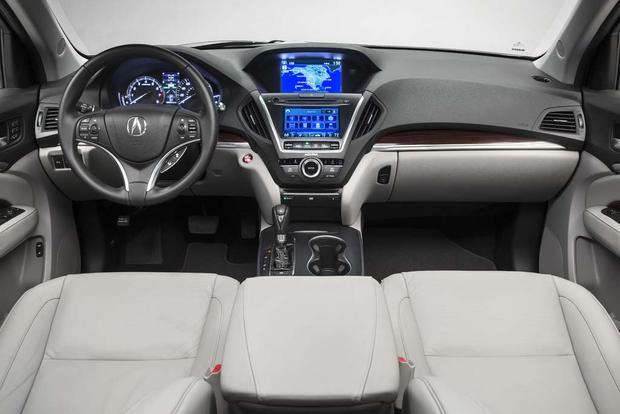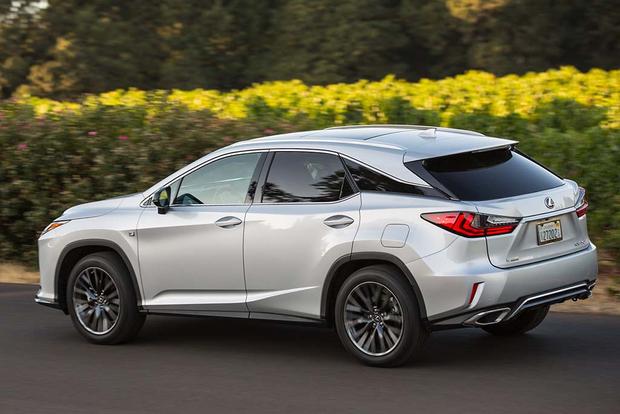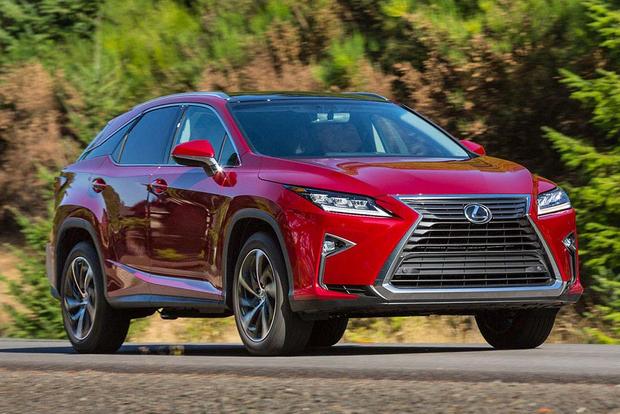 Since the Acura MDX first came out for the 2001 model year, it has closely competed with the Lexus RX (which came out in 1999) for customers interested in a value-priced luxury SUV with a focus on comfort, dependability and safety. These days, both the RX and the MDX are all new, with the RX earning a full redesign for 2016 and the MDX receiving a ground-up makeover in 2014. Which one is better, the 2016 Lexus RX or the 2016 Acura MDX? To find out, we've created a close comparison between both models, but first, let's see what's new with the RX and MDX for the latest model year.
2016 Lexus RX
The RX is fully redesigned for the 2016 model year. While powertrains are largely unchanged, technology is updated, and styling makes a radical departure from the outgoing model's conservative design to a more modern look.
2016 Acura MDX
Following a full redesign for 2014 and no changes last year, the MDX sees some big updates for 2016. They include a newly standard 9-speed automatic transmission, additional high-tech safety options, a fuel-saving auto stop and start system and Apple's Siri Eyes Free Mode.
Reliability
According to experts at J.D. Power, the latest MDX earns three circles out of a possible five in the firm's Power Circle Rating, a score indicating average reliability. While J.D. Power has not yet rated the all-new RX, previous-generation models have typically earned five circles, which indicates best-in-class reliability. Meanwhile, warranty coverage is identical. Both models offer 4 years or 50,000 miles of bumper-to-bumper coverage and 6 years or 70,000 miles of powertrain protection.
Due to higher J.D. Power ratings, this category goes to the Lexus, though we suspect the Acura will also offer adequate reliability for shoppers who especially prioritize owning a vehicle with as few hassles as possible.
Fuel Economy
The MDX offers only one engine, a 290-horsepower 3.5-liter V6 mated to a standard 9-speed automatic transmission and front- or all-wheel drive. With front-wheel drive, fuel economy comes in at 19 miles per gallon in the city and 27 mpg on the highway, while all-wheel drive brings things down to 18 mpg city/26 mpg hwy.
Meanwhile, the RX offers two engines. Base-level RX 350 models receive a 295-hp 3.5-liter V6, which touts an 8-speed automatic transmission, front- or all-wheel drive and fuel economy figures of up to 20 mpg city/28 mpg hwy with front-wheel drive or 19 mpg city/26 mpg hwy with all-wheel drive.
Shoppers especially interested in gas mileage can upgrade to the RX 450h, which uses a 308-hp 3.5-liter hybrid V6. Unfortunately, fuel economy ratings for that model aren't out yet, though we expect a slight increase over today's figures of 32 mpg city/28 mpg hwy with front-wheel drive and 30 mpg city/28 mpg hwy with all-wheel drive.
What's the verdict? While the MDX puts up respectable fuel economy figures, the RX barely beats it out with its gas engine and pulls far ahead with the hybrid-powered RX 450h. If you want the best in fuel economy, you'll want the Lexus.
Safety
In crash testing carried out by the federal government's National Highway Traffic Safety Administration, the latest MDX earned a perfect 5-star overall score. While the latest RX has not yet been tested, its predecessor also earned a 5-star overall score, so we have high hopes for the newest model. Meanwhile, the MDX earned an excellent Top Safety Pick+ rating from the nonprofit Insurance Institute for Highway Safety, while the latest RX has once again not yet been rated.
As for safety equipment, it's hard to imagine any features these two models don't offer. Standard items in both vehicles include a backup camera, side-curtain airbags, anti-lock brakes and traction control, while options range from forward-collision alert with automatic braking to adaptive cruise control, lane-departure warning, lane-keep assist, blind spot warning and rear cross-traffic alert.
Although we eagerly await crash-test scores from the latest RX, we think either of these models is a good choice, if safety is a top priority.
Technology
Just as in the safety section, it's hard to draw any major distinctions between the MDX and the RX when it comes to technology. Both models offer every modern technological feature you could want.
In addition to the available safety gadgets, for instance, both the RX and the MDX tout high-end modern convenience features, like infotainment systems with smartphone capability, hands-free power lift gates, panoramic sunroofs and more. While there are a few minor technological differences between the RX and the MDX, we suspect most technophiles will feel right at home in either model.
Value
When comparing base models, the MDX and RX are closely priced. The Lexus starts around $42,900, while the MDX starts around $43,800. Prices are so close, we find it hard to name a value leader between the base-level MDX and the RX 350.
There are some big differences between the MDX and the RX to help shoppers choose a victor in this category. Namely, only the MDX offers 3-row seating, which makes it more family-friendly than the 2-row RX. The latest MDX's third row is now larger than before, which means the newest model is more practical than ever. Meanwhile, only the Lexus offers a hybrid version, which is big news for shoppers interested in having small-car fuel economy in an SUV package. As a result, your priorities will determine which model offers the better value.
Autotrader's Advice
Choosing between the 2016 Lexus RX and the 2016 Acura MDX is difficult, because these two models are clearly among the shining stars in the segment. Neither one has any major faults, with both the RX and the MDX offering strong fuel economy figures, long warranties, good reliability, a lot of safety features and a wide range of gadgets and equipment. We suspect your decision will come down to whether you prefer the larger MDX and its 3-row seating or the sleeker RX with its available hybrid powertrain. Either way, it's hard to go wrong when you're choosing between these two SUVs.