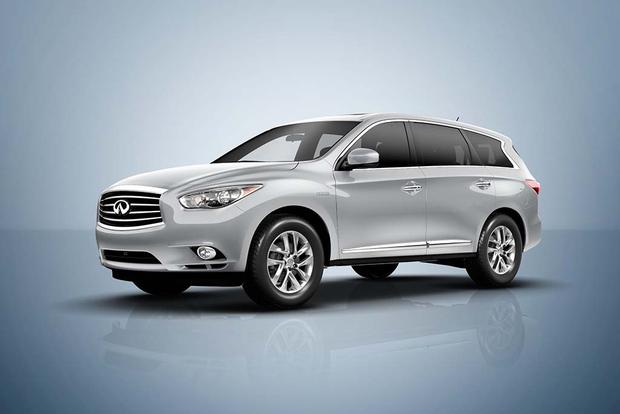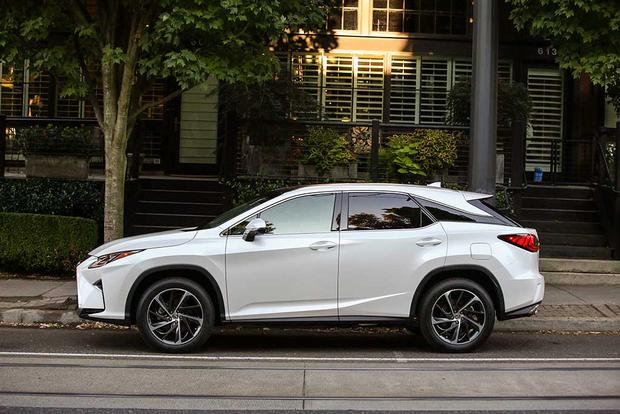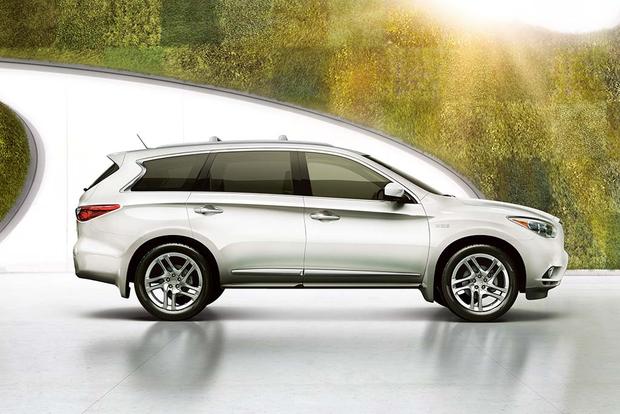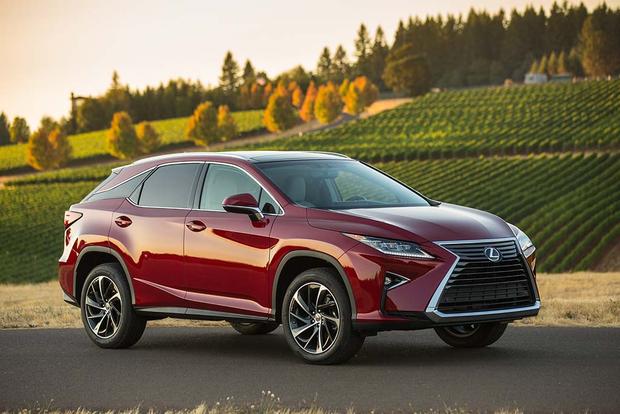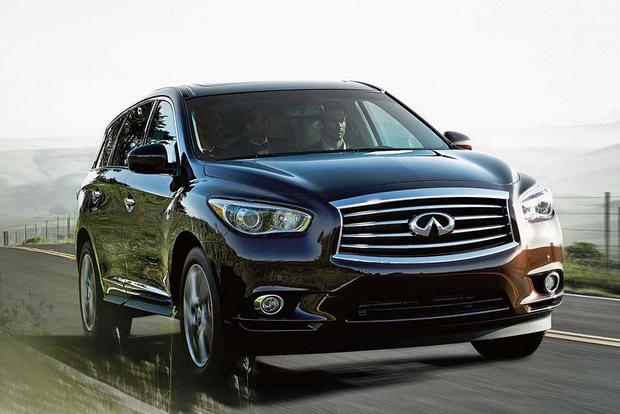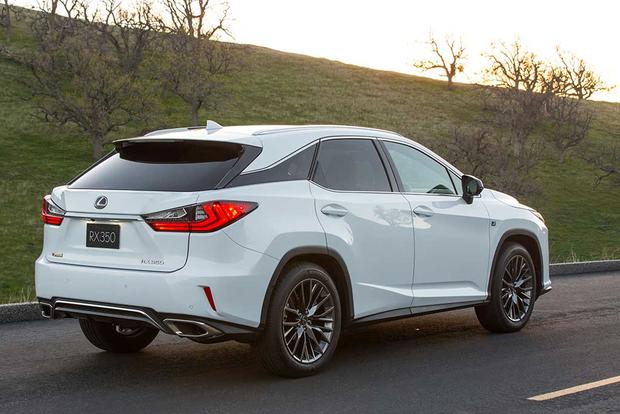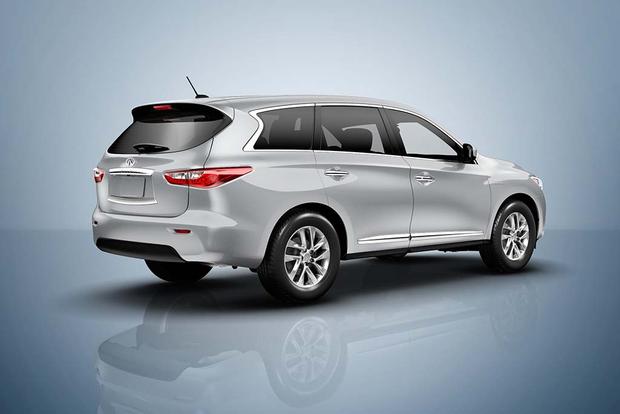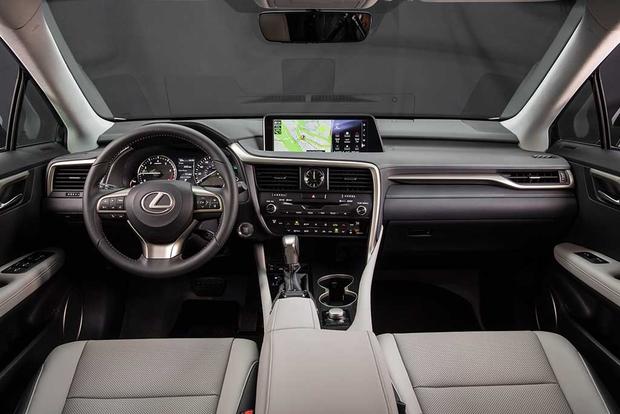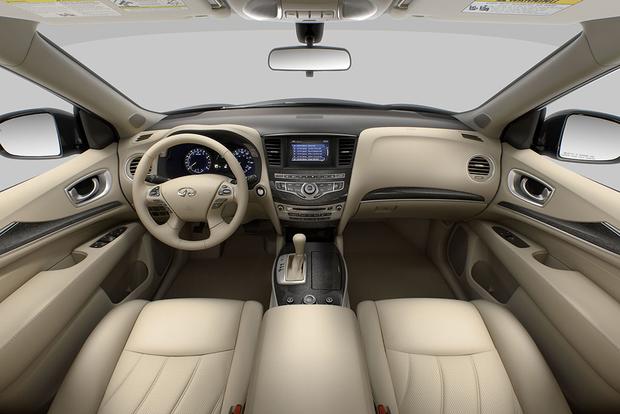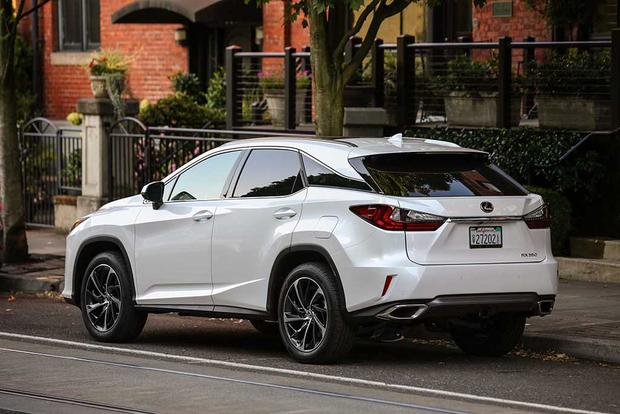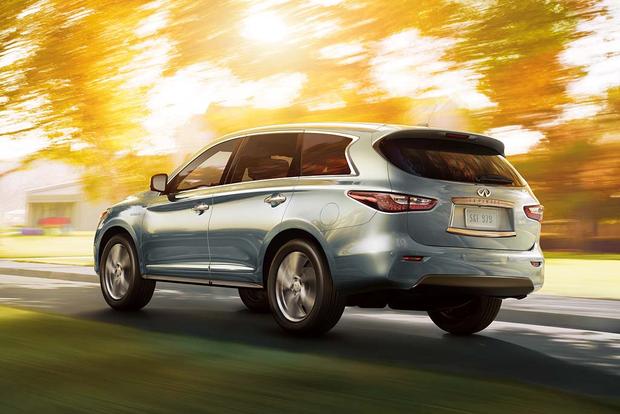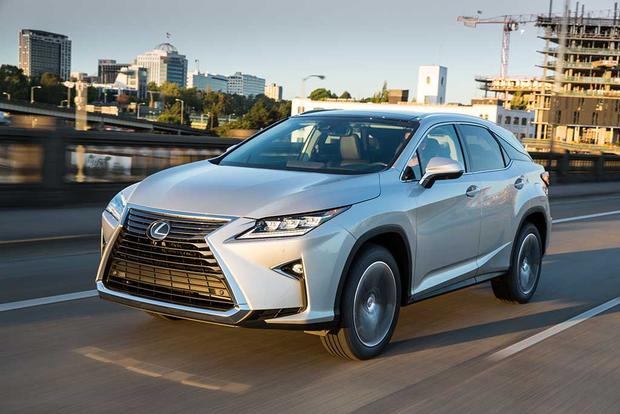 If you're interested in buying a new luxury SUV, you probably already have the 2016 Lexus RX and the 2016 Infiniti QX60 on your shopping list. Both are among the best midsize crossovers on the market, offering a long list of technology, competitive pricing and excellent powertrains. Which one is better? We've created a close comparison of both SUVs to help answer that question. First, let's see what's new with the RX and the QX60 for the latest model year.
2016 Lexus RX
The RX has been completely redesigned for the 2016 model year. In addition to a totally new look inside and out, it boasts some powertrain changes and a few new features compared to the outgoing model.
2016 Infiniti QX60
The 2016 QX60 will be a late arrival to the Infiniti lineup, with its release scheduled for early next year. The 2016 model is largely unchanged compared to the 2015 version.
Reliability
According to reliability experts at Consumer Reports, the QX60 earns a below-average rating for reliability. While the RX is too new for reliability ratings, Consumer Reports guesses it will earn an above-average score based on performance of earlier models. We tend to agree.
As for warranty length, these two SUVs are roughly the same. Both tout 6 years or 70,000 miles of powertrain coverage and 4 years of bumper-to-bumper coverage. Although the Infiniti slightly pulls ahead by offering 60,000 miles of bumper-to-bumper coverage to the Lexus' 50,000 miles, it isn't enough to make up for the Infiniti's reliability shortcomings. As a result, the reliability category goes to the RX.
Fuel Economy
Both the QX60 and the RX offer two powertrains: a gasoline engine and a hybrid.
The QX60's gasoline V6 makes 265 horsepower and offers front- or all-wheel drive (AWD). It touts 21 miles per gallon in the city and 27 mpg on the highway with front-wheel drive or 19 mpg city/26 mpg hwy with AWD. Opt for the hybrid engine, and you'll have a 250-hp 2.5-liter supercharged hybrid 4-cylinder, which returns 26 mpg city/28 mpg hwy with front-wheel drive or 25 mpg city/28 mpg hwy with AWD.
The RX's standard powertrain is a 295-hp V6, also available with front- or all-wheel drive. Opt for front-wheel drive, and you'll have 20 mpg city/28 mpg hwy, while AWD brings things down to 19 mpg city/26 mpg hwy. While Lexus hasn't announced figures for its latest hybrid-powered RX 450h, we suspect there will be a slight improvement over last year's 32 mpg city/28 mpg hwy with front-wheel drive and 30 mpg city/28 mpg hwy with AWD.
As a result, the Lexus wins this category, too. While its gasoline-engine fuel economy numbers are basically identical to the QX60's, shoppers with a special interest in gas mileage will probably want to upgrade to the hybrid version, which easily outshines its Infiniti rival.
Safety
Although the latest Lexus RX has not yet undergone crash-testing from the federal government's National Highway Traffic Safety Administration (NHTSA), we expect it to earn a perfect 5-star overall score, the same rating last year's model received. Meanwhile, the QX60 has already earned a 5-star NHTSA crash-test rating. The new RX has not yet been rated by the nonprofit Insurance Institute for Highway Safety, though the QX60 has earned a Top Safety Pick rating from the firm.
Both the QX60 and the RX offer virtually every standard safety feature you might expect, including side-curtain airbags, a backup camera, anti-lock brakes and traction control. Both SUVs also offer basically every modern safety gadget as an option, including lane-keep assist, forward-collision warning with automatic braking, a blind spot monitoring system and rear cross-traffic alert. The only slight advantage is offered by the QX60. It touts the brand's impressive Around View camera, which provides a 360-degree view around the vehicle to assist with parking and low-speed maneuvering.
Although this feature gives the QX60 a slight edge, we'd still say these two crossovers are basically tied when it comes to safety equipment and crashworthiness.
Technology
Like many modern luxury SUVs, the QX60 and the RX include virtually every one of today's latest technological advancements either as standard or optional equipment. There are rear-seat entertainment systems, heated steering wheels, adaptive cruise control systems and infotainment systems with large, easy-to-read screens.
There are a few differences between the two SUVs. We've already mentioned Infiniti's Around View camera, which gives it an advantage over the RX when driving at low speeds, but only the RX touts LED lights and a heads-up display. Meanwhile, only the QX60 offers a power-folding third-row seat. In fact, only the QX60 offers a third-row seat at all.
We think the RX has a slight advantage over the QX60 when it comes to technology, largely due to its newer release date. If you're a technophile, only a test drive will help you decide for sure which model offers gadgets more to your liking.
Driving Experience
On the road, these two SUVs offer surprisingly different personalities. Even in its base form, the RX offers better performance than the QX60 thanks to improved handling, more power and less heft. Step up to the RX F Sport, and it's no contest. The Lexus touts a far more enjoyable driving experience than its Infiniti rival.
That isn't to say the Lexus goes without comfort. On the contrary, the RX offers excellent ride comfort over bumps and pavement imperfections, just like the Infiniti does, but since the Lexus combines excellent ride quality with improved handling and stronger acceleration, we have to give this category to the Lexus.
Autotrader's Advice
Picking a winner between the 2016 Lexus RX and the 2016 Infiniti QX60 will likely come down to your priorities in a few key areas. Generally speaking, we think the RX is the better vehicle. It offers stronger reliability, better gas mileage, a few more features and a more engaging driving experience. However, it's also more expensive than the QX60 when identically equipped, and you can't have an RX with a third-row seat, which automatically removes it from consideration for some shoppers.
As a result, if your concerns are practical and you need the third row, for example, or you're looking to save some money, go with the QX60. If you want the better crossover, it's the Lexus RX.