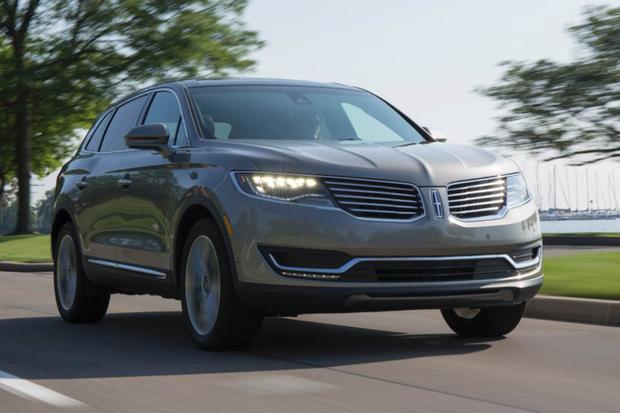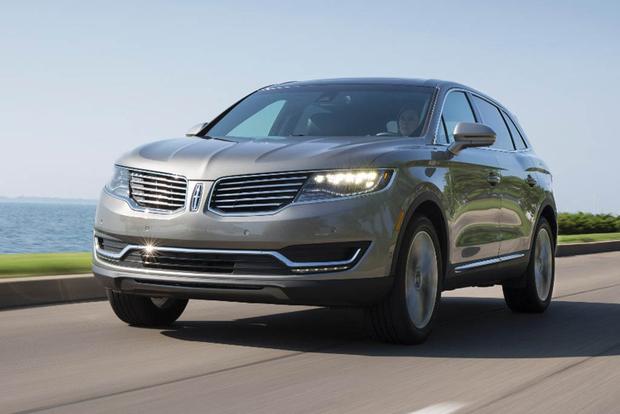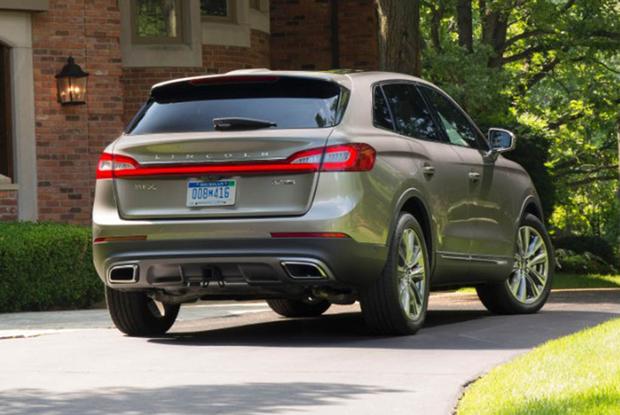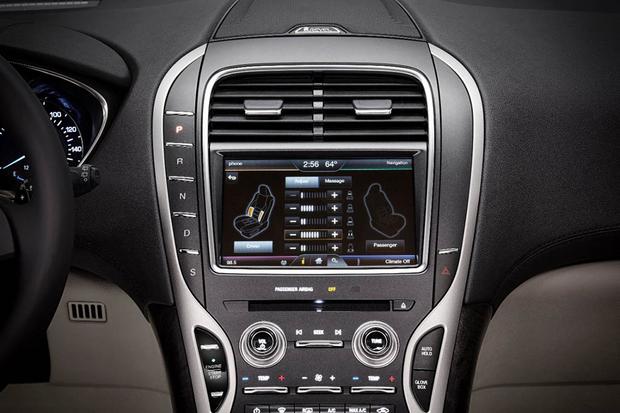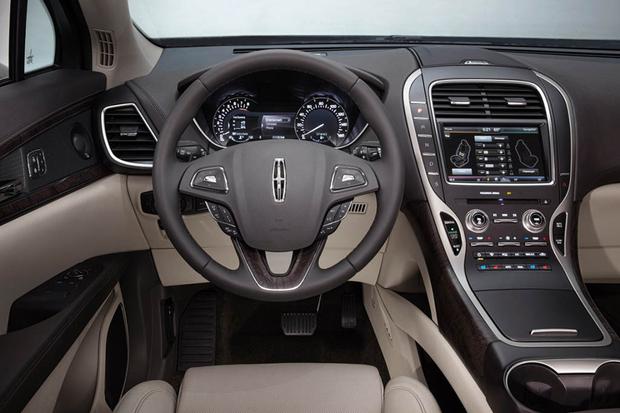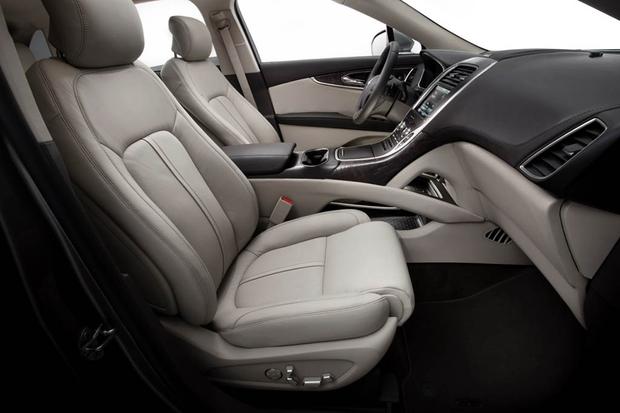 Lincoln is staging a comeback, and so far we've been impressed with its efforts. From the boldly styled, smooth-riding MKZ sedan to the excellent MKC crossover, Lincoln has seriously improved its product lineup in the last few years. For 2016, the latest Lincoln has made its debut. The 2016 Lincoln MKX, a midsize luxury crossover based on the Ford Edge SUV, is designed to compete with popular models such as the Acura MDX, Lexus RX and Infiniti QX60. So is the new MKX a viable competitor for these celebrated luxury SUVs? We spent a week behind the wheel of a high-end Black Label model in order to find out. Here's what we think.
Beautiful Inside and Out
The first thing that struck us about the new MKX is just how handsome it is, both inside and out. Everyone on our staff who spent time in the luxury SUV commented on its attractive exterior appearance and its gorgeous interior. Automotive Data Manager Ben Cheney went as far as to say that the cabin is "absolutely stunning" and noted that "the wood trim is beautiful." He also commented that he was especially fond of the gorgeous brown leather on the "stunning, swooping dashboard."
Exterior styling is also a high point, especially when you consider the MKX's rivals. While the MKX has gone for more of a subdued, mainstream luxury-SUV look, some rivals -- most notably the Lexus RX -- are trying out a new design kick that inspires love-it-or-hate-it reactions. If you don't want your luxury SUV to make that much of a statement, you might want to consider the MKX.
Potent Powertrain
The MKX offers two engines: a standard 3.7-liter V6 and an optional turbocharged 2.7-liter turbocharged V6. Despite the 2.7-liter engine's smaller size, it's actually the MKX's flagship engine, touting 335 horsepower to the 3.7-liter's 303 horses.
Our test model was equipped with the 2.7-liter turbocharged engine, and we came away highly impressed. While fuel economy was merely average at around 20 miles per gallon in combined city and highway driving, performance was excellent. Ben called the car's powertrain "impressive," and the crossover's sports-car-like 0-to-60 time of around 6 seconds speaks for itself. While the 3.7-liter engine is certainly powerful enough to motivate the MKX, we highly recommend upgrading to the turbocharged powerplant instead.
The Drawbacks
Just like with any car, we discovered a few drawbacks with our 2016 Lincoln MKX -- some small, some big. One of the small drawbacks related to a misaligned trim piece on the interior, which gives us some concern about overall quality compared to brands such as Lexus and Acura. Another related to the navigation system: Our test car came with the outgoing version of Ford and Lincoln's infotainment system, which pales in comparison to the latest one. While this may be a small item for some shoppers, we wish it would've been corrected before the MKX went on sale.
The biggest drawback, however, is pricing. Yes, we loved the interior in our upscale Black Label model, which features some serious trim upgrades over the standard MKX. We also appreciate the concierge service, which is a unique touch that goes along with Black Label models. But we couldn't say the same for its pricing, which stood at an amazing $66,000 with shipping. That's a jaw-dropping figure, especially for a Lincoln, and we'd have trouble paying it, no matter how potent the engine or attractive the interior.
Our Take
The latest Lincoln MKX is an excellent crossover that we think deserves a spot on your shopping list next to established rivals such as the Lexus RX, Infiniti QX60 and Acura MDX. But we probably wouldn't end up choosing the MKX unless there were some serious incentives that helped to push down its price.
While the MKX may offer the same quality and amenities as top rivals, it just doesn't boast the same name recognition, and in the luxury-crossover segment, name recognition is important. Fortunately, excellent vehicles such as the MKX are helping Lincoln earn the name recognition that will soon allow the luxury automaker to directly rival more common luxury brands. Until then, however, we'd seek a discount or we'd look elsewhere.