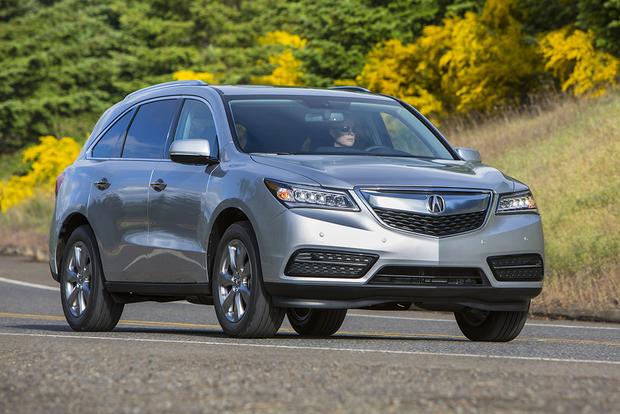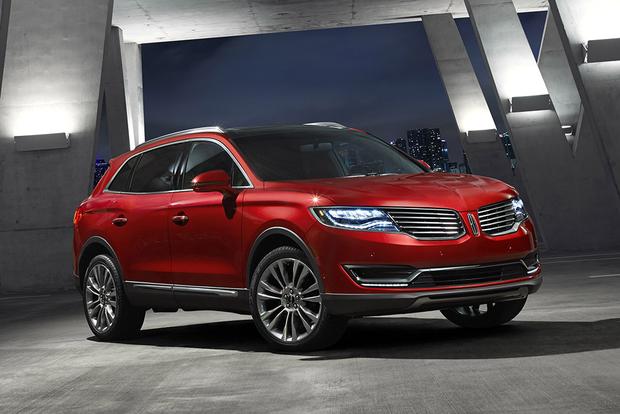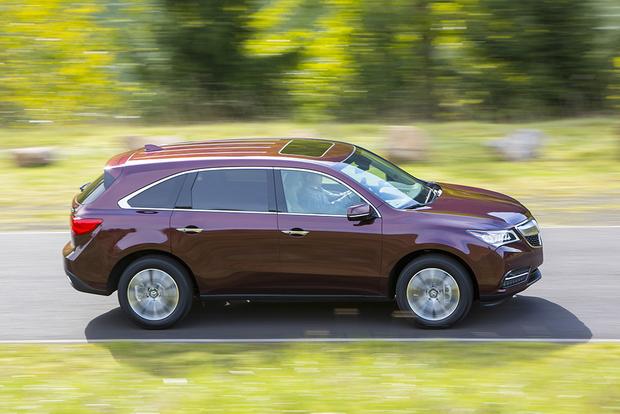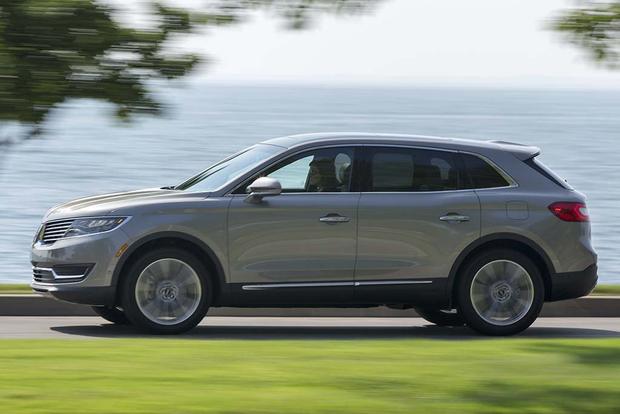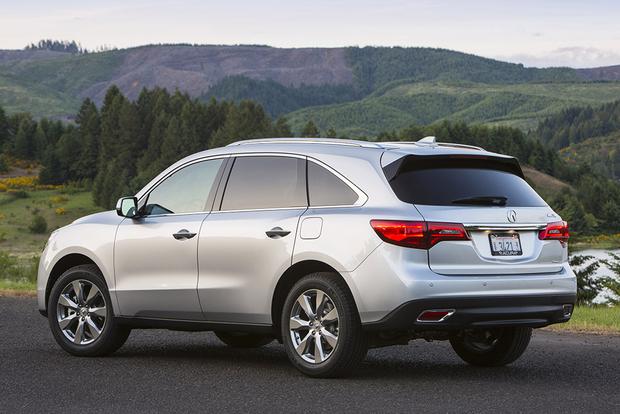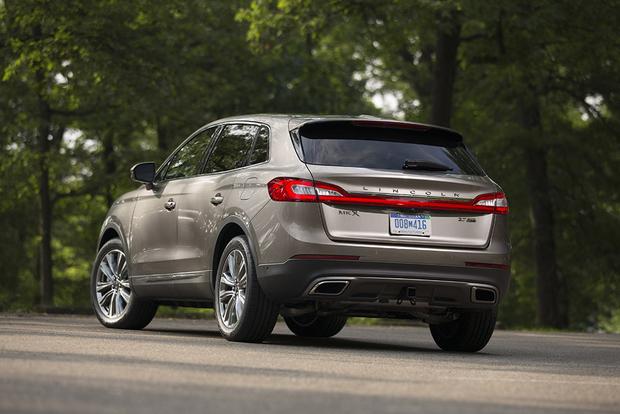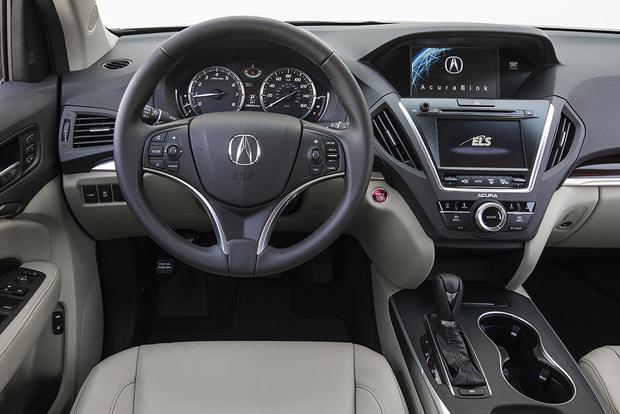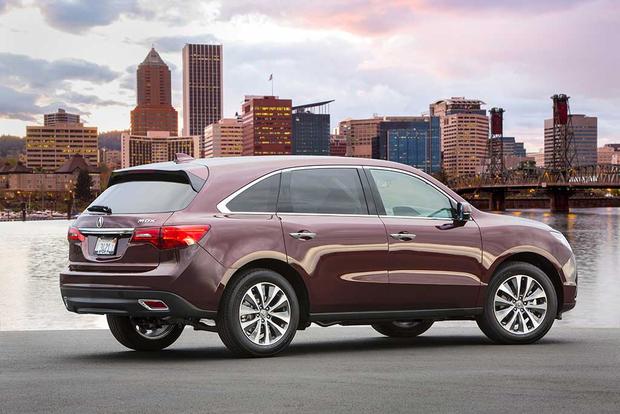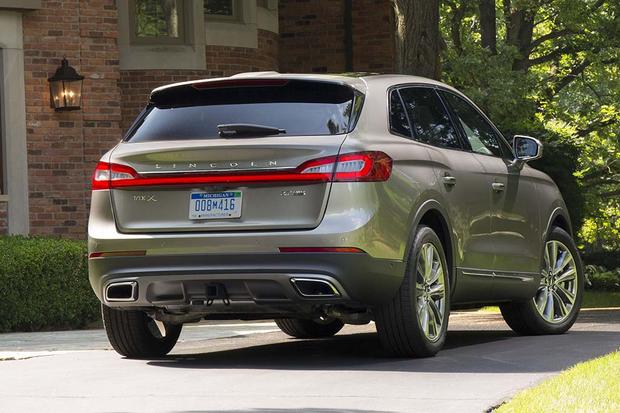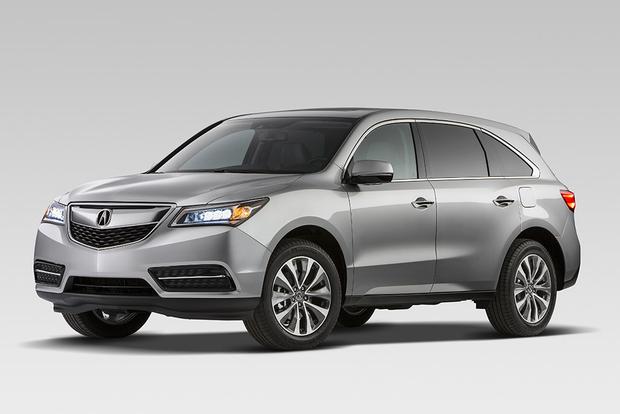 If you're interested in a new luxury SUV, you now have a wider selection than ever to choose from, with new models seemingly released every few months. Two of the most recently updated luxury SUVs are the 2016 Acura MDX and the 2016 Lincoln MKX, the latter of which was redesigned just this year. So which one is better? We've created a close comparison of the MDX and the MKX to find out. But first, let's see what's new with both SUVs for the latest model year.
2016 Acura MDX
Despite a full redesign only 2 years ago, the MDX sees major changes for 2016. Chief among them is a new 9-speed automatic transmission, which makes for a smoother ride and better gas mileage. However, updates to the crossover don't stop there, as the 2016 MDX also touts a newly optional AcuraWatch Plus package and Siri Eyes Free voice controls for iPhone users.
2016 Lincoln MKX
The MKX is fully redesigned for 2016, boasting a totally new look, improved cabin materials, a new powertrain option and some new features.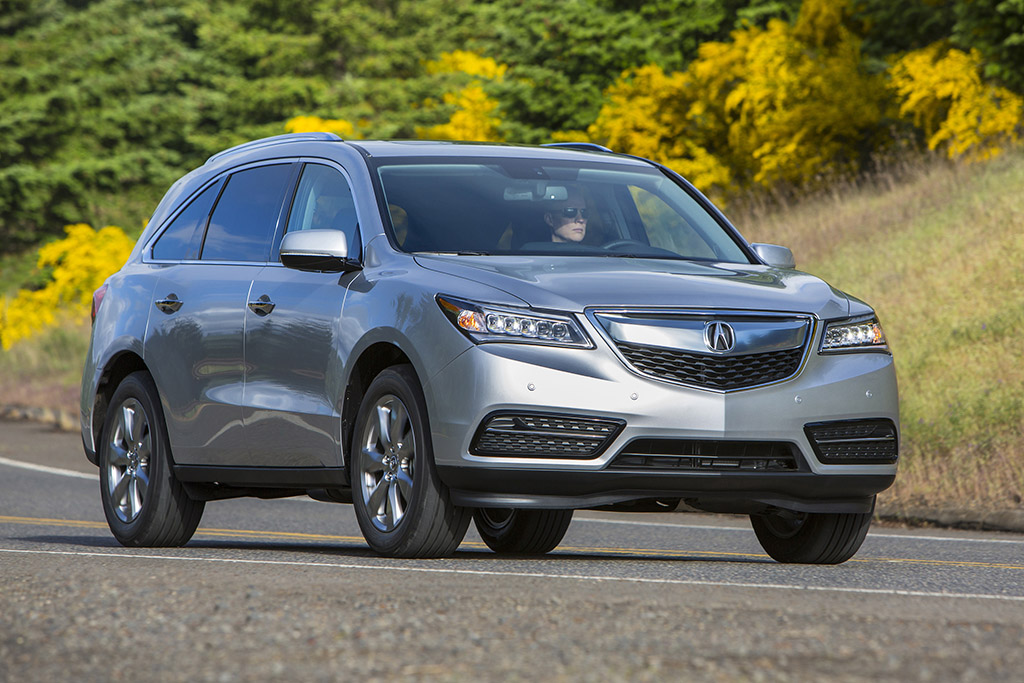 Reliability
Reliability experts at J.D. Power have only awarded the MDX three circles out of five in the firm's Power Circle ratings, which suggests merely average reliability. While the latest MKX has not yet been rated by J.D. Power, the outgoing version earned Average or Below Average scores from the firm in its final two model years. As for warranty coverage, these two models are identical: Both offer 4 years or 50,000 miles of bumper-to-bumper protection, and both tout 6 years or 70,000 miles of powertrain coverage. As a result, this category is a toss-up, at least until we can get reliability ratings for the latest version of the MKX.
Fuel Economy
The MDX offers only one engine: a 290-horsepower 3.5-liter V6 that's now mated to a 9-speed automatic transmission. The Environmental Protection Agency says fuel economy reaches as high as 20 miles per gallon in the city and 27 mpg on the highway with front-wheel drive, or up to 19 mpg city/26 mpg hwy with optional all-wheel drive.
Meanwhile, the MKX offers two engine options. Standard is a 303-hp 3.7-liter V6, which boasts fuel economy numbers that reach as high as 17 mpg city/26 mpg hwy with front-wheel drive, or 16 mpg city/23 mpg hwy with all-wheel drive. Drivers looking for more power can opt for a new 2.7-liter turbocharged V6, which boasts 335 hp. It also offers 17 mpg city/26 mpg hwy with front-wheel drive, and all-wheel-drive numbers are slightly higher at 17 mpg city/24 mpg hwy.
While the MKX doesn't lag too far behind the MDX when it comes to gas mileage, the Acura certainly delivers better numbers. The MKX, on the other hand, touts better performance.
Safety
The MDX earned a perfect 5-star score in government crash tests carried out by the National Highway Traffic Safety Administration. While the latest MKX has not yet been tested, we have high hopes for the model, especially since the Ford Edge on which it's based also earned a perfect 5-star score. Meanwhile, the MDX earned a coveted Top Safety Pick+ rating from the nonprofit Insurance Institute for Highway Safety, while the MKX has not yet performed all of that firm's crash tests.
As for safety equipment, both models offer everything you might need, such as anti-lock brakes, side-curtain airbags and a standard backup camera. The MKX takes things a little further with standard rear parking sensors and standard MyKey technology, which helps parents curtain their teens' driving behavior. As for safety options, both the MKX and MDX offer virtually all of today's latest gadgets, including a forward-collision alert with automatic braking, a lane-departure warning system, lane-keep assist, a blind spot monitoring system and a rear cross-traffic alert.
With so many shared safety features, these two models seem to tie when it comes to safety -- though we're eager to see how the MKX performs in crash tests before we decide for sure.
Technology
Although we'd never say that the Acura MDX is behind in terms of technology, we think the MKX's array of gadgets and features makes it practically unbeatable.
While the MDX offers automatic headlights, the MKX offers automatic adaptive headlights, which swivel with the steering wheel. The MDX offers a multi-angle rearview camera and the MKX touts a 360-degree camera, which is more helpful in tight spaces. The MDX offers an available 10-speaker sound system and the MKX offers up to 13 speakers. There are other unique MKX features, like an automated parallel-parking system and inflatable seat belts for improved safety.
Simply put, the MKX is one of the most advanced midsize luxury SUVs on the market. While the MDX offers some impressive modern technology, it can't beat out its ultra high-tech Lincoln rival.
Driving Experience
Lincoln and Acura have been in the luxury car business for a while, and both automakers do driving experience very well. The MDX and the MKX offer smooth, comfortable rides, tout excellent acceleration and both offer quiet cabins that are highly insulated from the outside world.
Not surprisingly, we think the Lincoln offers a bit more in the way of comfort than the Acura. Despite the Lincoln's additional power, its suspension appears tuned for relaxation rather than performance, and it swallows bumps a little better than the MDX. The Acura, meanwhile, offers a slightly harsher ride and more direct steering. However, let's be clear: Despite some differences, neither model is objectionable at all, with both offering a driving experience you'd expect from a well-designed luxury car.
One more item worth noting: Despite similar sizing, pricing, and equipment, only the MDX comes with a third-row seat. For some shoppers, that's a make-or-break option that they won't be able to live without.
Autotrader's Advice
Although we never thought we'd have trouble choosing between a Lincoln and an Acura, Lincoln's recent surge in technology, build quality and driving experience makes this decision surprisingly difficult. With that said, we'd still go with the MDX.
Here's why: Although a base-level MDX is around $4,000 more expensive than a base-level MKX, the Acura offers more standard equipment. It also touts better fuel economy, better resale value and that all-important third-row seat. The MDX is the tried-and-true choice in this segment, and we aren't ready to walk away from it just yet.
On the contrary, the MKX is for shoppers interested in being a trailblazer. It's cheaper, it offers more available equipment and it boasts more power. It's also the first serious midsize-SUV effort from a relatively unknown brand that doesn't offer the same reputation for reliability and high-quality dealer service that Acura does.
Buying an MKX may end up being the better decision in the long run, but we'd like to see Lincoln prove itself for a few years before the MKX gets our recommendation over an established rival like the MDX.