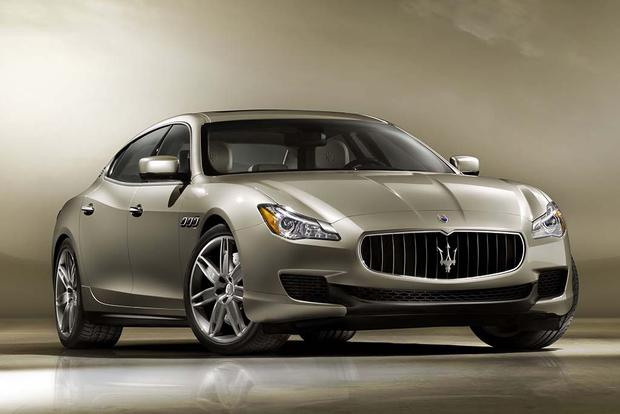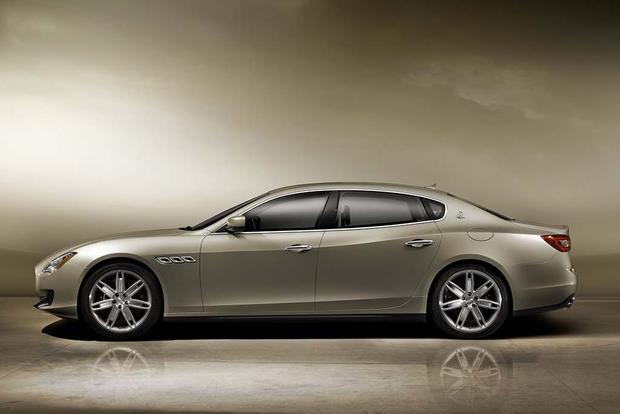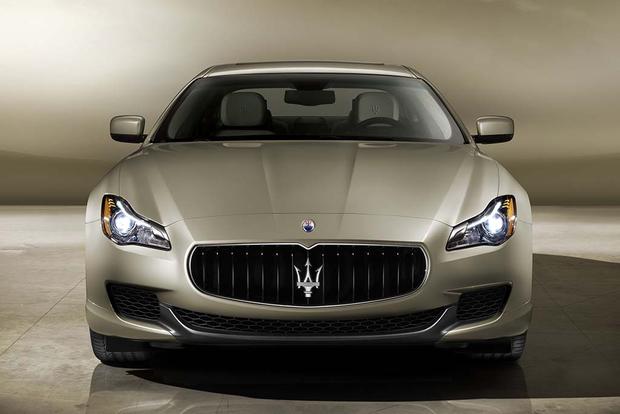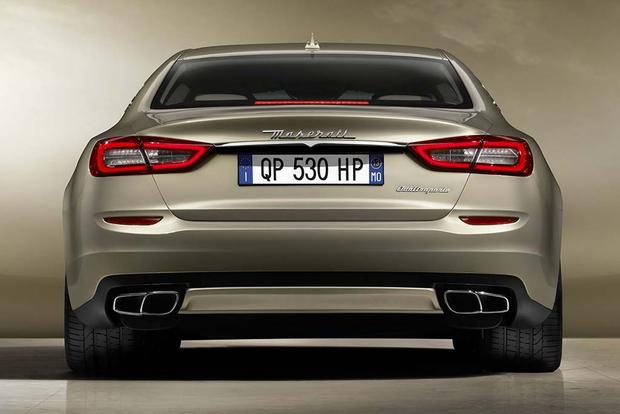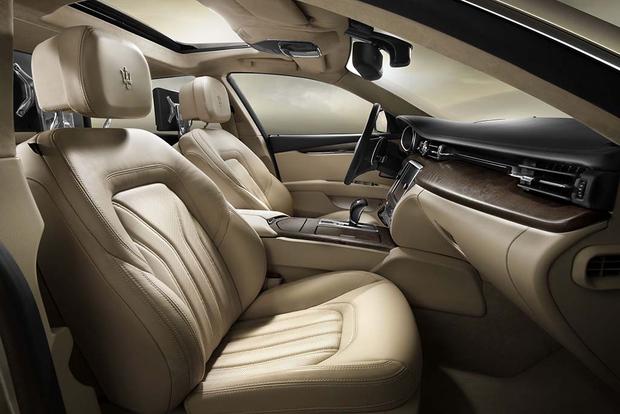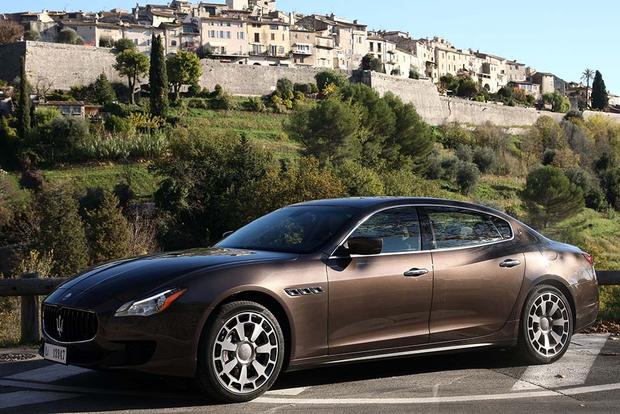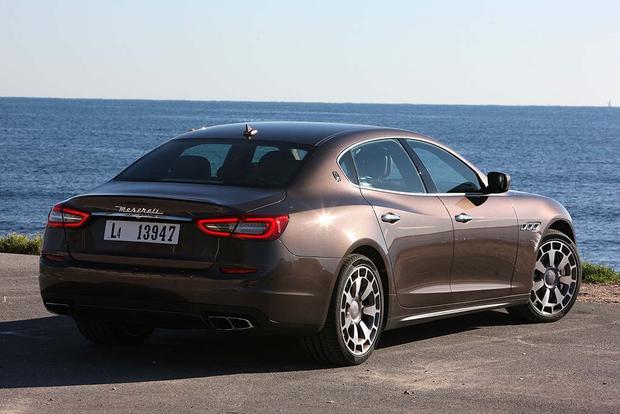 What's New for 2016?
The 2016 Maserati Quattroporte gains an optional blind spot monitoring system and a power trunk, along with a newly standard auto start/stop system for improved gas mileage.
What We Like
Handsome design; great sound; impressive interior room
What We Don't
Quality could be better; pricey compared to rivals; fast depreciation; low on tech
Overview
The Maserati Quattroporte is the upscale Italian brand's full-size luxury sedan, and its name appropriately translates to "four doors." The vehicle slots above the smaller Ghibli in Maserati's growing lineup, which will soon expand further to include an SUV.
So how does the Quattroporte stack up? Against rivals such as the BMW 7 Series and Mercedes-Benz S-Class, it's a little light on equipment: While those models offer night vision, automatic driving features and massaging seats, the Quattroporte's most prominent gadgets seem to be a premium audio system and a Wi-Fi hot spot -- hardly cutting-edge.
And yet, if you're interested in a Quattroporte, you probably won't spend much time lamenting the lack of equipment. Instead, you'll be thinking about its beautiful lines, its richly appointed interior and its pair of muscular engines -- a 404-horsepower twin-turbocharged V6 in S models and a 523-hp twin-turbocharged V8 in the upscale GTS. Consider that, and the Quattroporte suddenly becomes a lot more alluring.
On the flip side, however, you have the Quattroporte's price. With the Ghibli slotting below the Quattroporte with a starting price in the high-$60,000 to low-$70,000 range, the Quattroporte now starts at over $100,000 with shipping, making it one of the most expensive sedans on the market.
Is it worth it? Objectively, probably not -- but it's hard to be objective when you hear the beautiful sedan's equally intoxicating exhaust note.