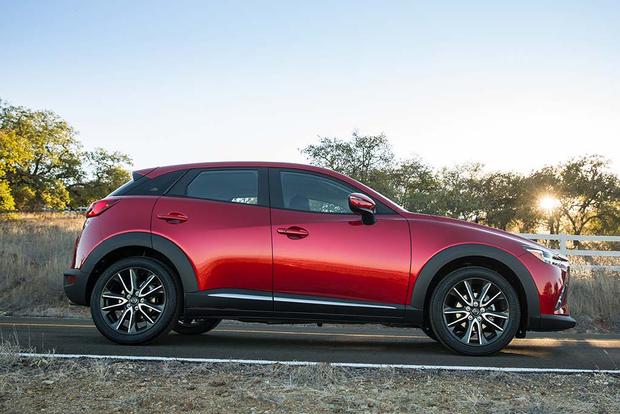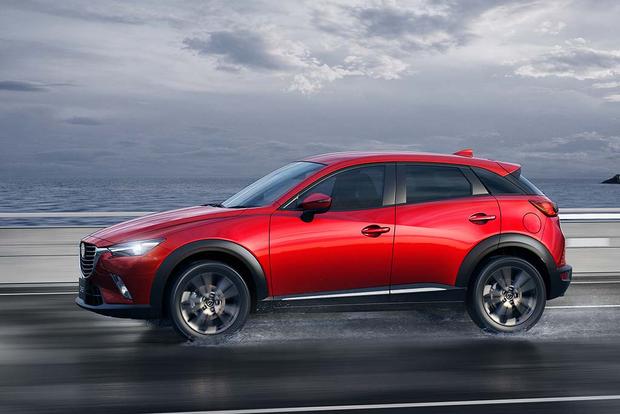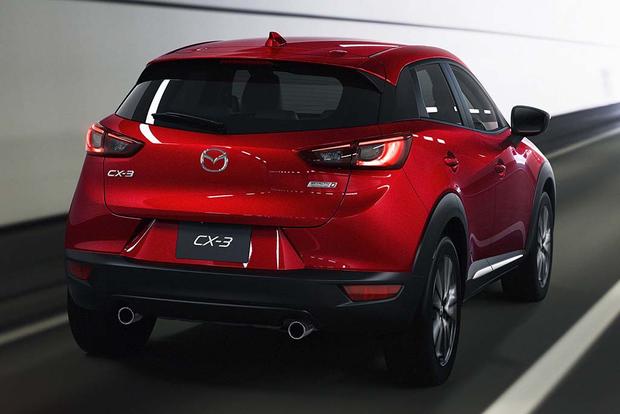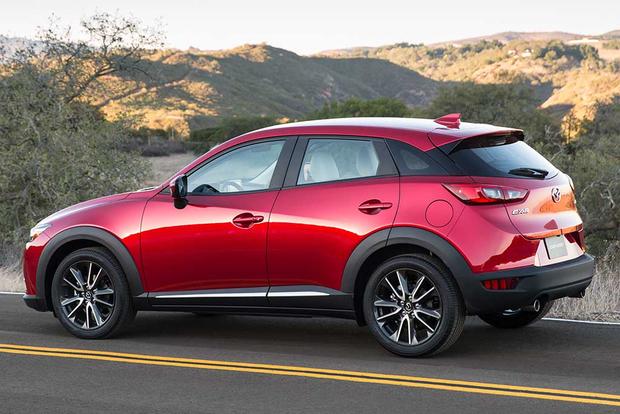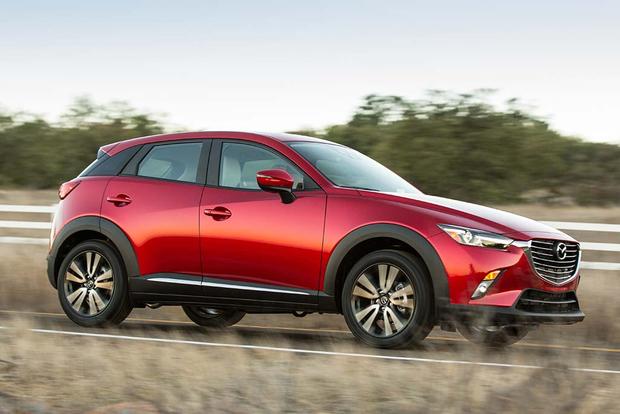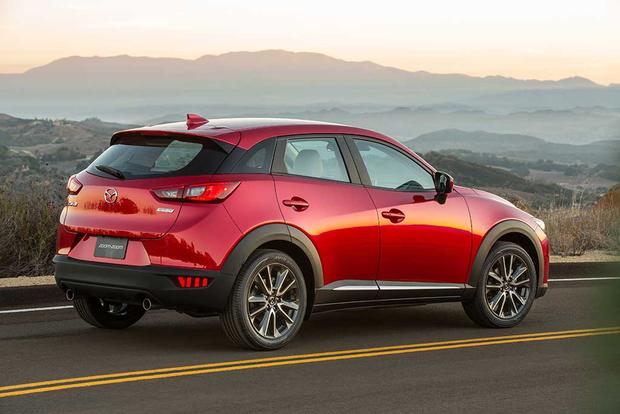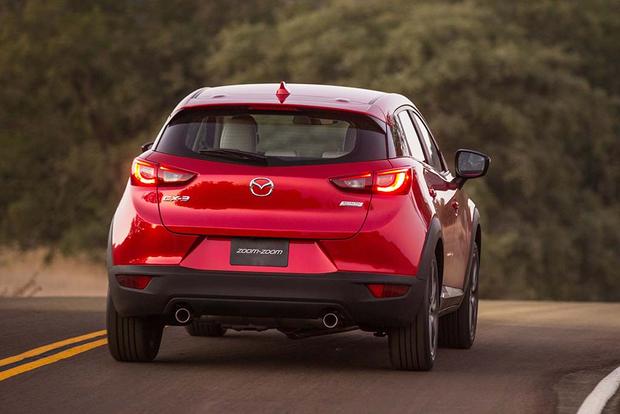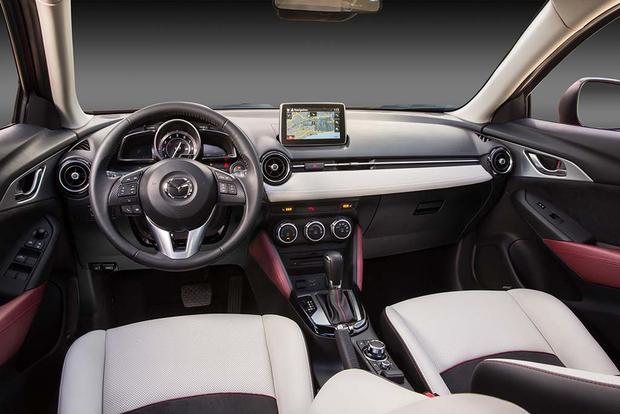 Mazda's crossover lineup has officially expanded by one, as the brand's latest addition, the subcompact CX-3, is now in dealerships. Slotting below the compact CX-5, the 2016 Mazda CX-3 is based on the upcoming Mazda2 and boasts a reasonable starting price of less than $21,000 with shipping. What's it like? We spent a week behind the wheel, and here's what we thought.
First, the Good News
In general, our feelings about the CX-3 were decidedly mixed, which is disappointing, because we loved previous Mazda models we've tested, like the CX-5, the Mazda3 and the Mazda6.
We did find a few bright spots. Everyone who spent time with our CX-3 praised its styling, with senior automotive data specialist Dwight Cunningham remarking that it's a strikingly handsome SUV that offers edgy styling without being polarizing. Those comments were echoed by our other testers, who liked the car's flowing lines and standout design, unusual traits in a smaller vehicle.
The CX-3 also received praise for its interior quality. Dwight noted that the circular air-vent design is a nice touch adding to the crossover's upscale feel, while the use of contrasting colors and a wide array of materials helps to make the cabin seem especially nice. One tester said the interior styling is head and shoulders above any SUV in this class.
Finally, we enjoyed the CX-3's driving dynamics. That's no surprise, since the CX-3 is, after all, a Mazda, a brand known for delivering a great driving experience at every price point and in every segment. Automotive data manager Ben Cheney complimented the crossover's taut steering and exciting driving dynamics, while Dwight called the CX-3 "nimble and responsive."
Then, the Bad News
Unfortunately, our review doesn't stop there. Our overall feelings were mixed, as our testers also noticed a few areas where the CX-3 could use some improvement.
The biggest, by far, was rear-seat room. Although we understand this is a subcompact SUV, and therefore isn't designed to take large people on long trips, we still think the CX-3 could be more accommodating than it is. Automotive content specialist Tommy Flanagan said the CX-3's rear-seat room was practically nonexistent, while Dwight noted the rear-seat room is extremely lacking for anyone taller than four feet. Ben summed it up best: "When a Honda Fit feels extremely roomy in comparison, that's saying something."
Although complaints like these are usually confined to rear-seat room, our testers also noticed the rest of the CX-3 was pretty small, too. All drivers noted that it was cramped up front, and Tommy also pointed out the cargo area doesn't have much room for bigger bags or luggage.
Ride quality also earned the CX-3 some demerits. Tommy noted the CX-3 is really bumpy and stiff, predicting that the ride quality would be a major disappointment to some shoppers interested in a comfortable driving experience from their SUV. Finally, our testers found the CX-3's powertrain, a 146-horsepower 2.0-liter 4-cylinder, to be largely unworthy of mention, offering performance we deemed merely acceptable.
Our Take
The 2016 Mazda CX-3 is a handsome crossover with a lot going for it, such as a nice interior, handsome styling and an excellent driving experience. For those reasons, it's perfect for empty nesters or city-dwelling car shoppers who want all-wheel drive and a taller seating position than you'll find in a compact car. For everyone else, the interior is too small for regular use, so we recommend stepping up to the larger, roomier and more comfortable Mazda CX-5.