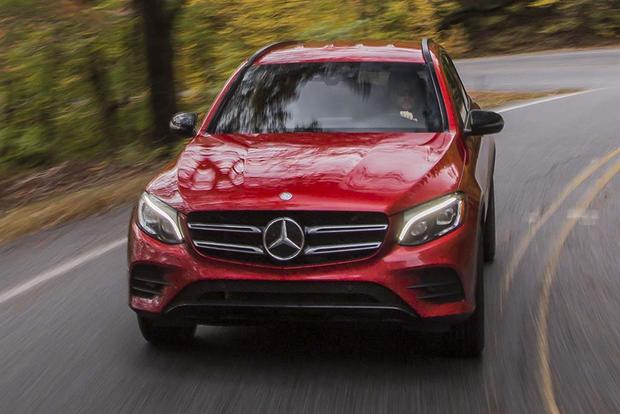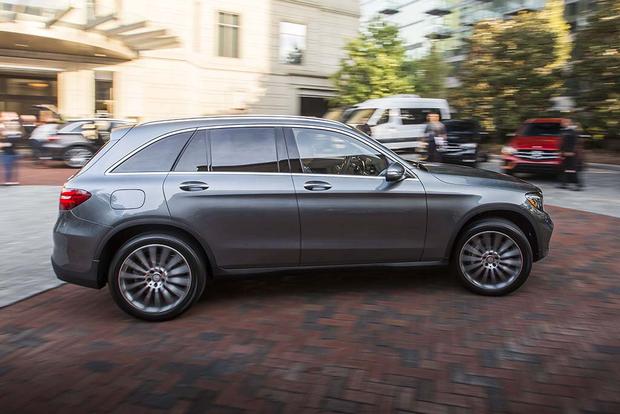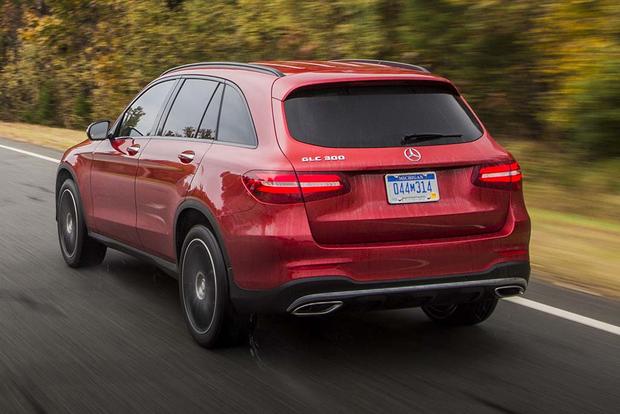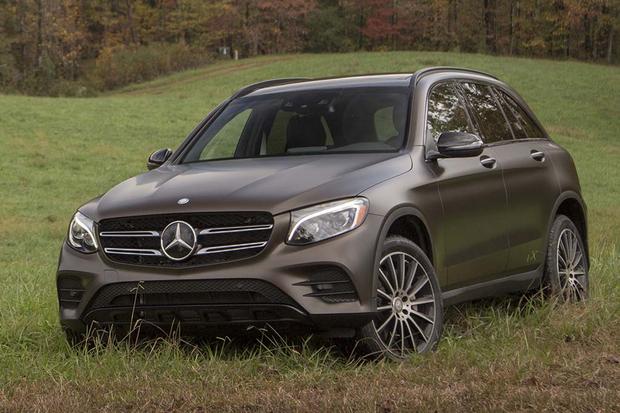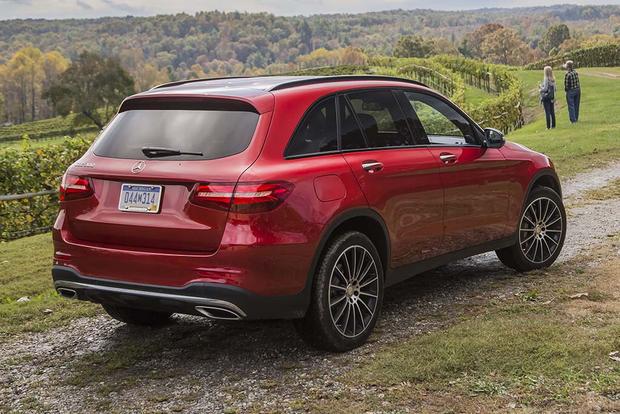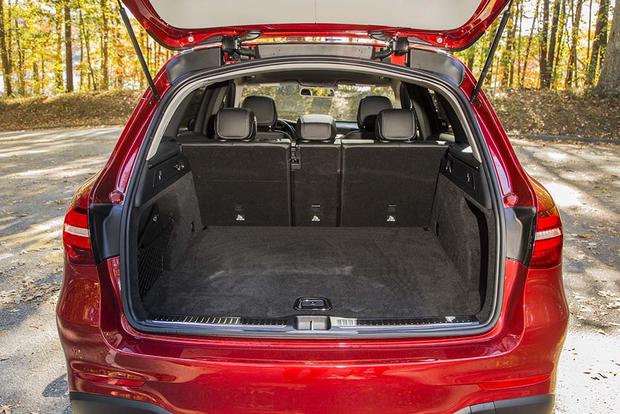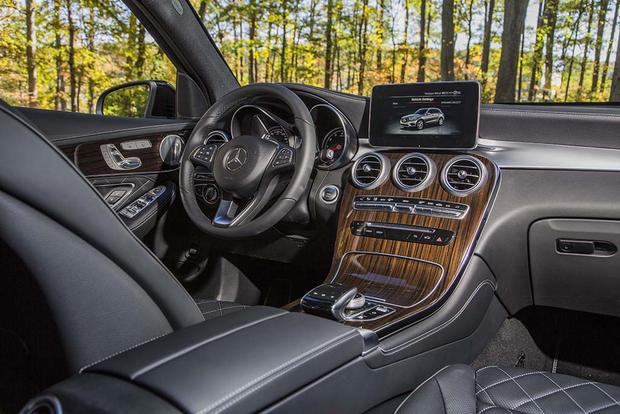 The Mercedes-Benz GLK is no more. It's been replaced for 2016 by the GLC, a fully redesigned compact luxury SUV with a new look, a new interior and a long list of new features. So is the GLC a worthy successor to the highly popular GLK? We recently spent some time behind the wheel of an all-new 2016 Mercedes-Benz GLC300 in order to find out, and here's what we think.
Looks Better Inside and Out
Virtually everyone who drove the GLC commented on the fact that it looks better than the GLK did. This isn't surprising: While the GLC offers a handsome, if somewhat dull, appearance, the GLK had a far more polarizing boxy design with sharp angles that weren't to everyone's liking. With the new GLC, we suspect design will no longer be a reason why someone avoids Mercedes' compact SUV.
More importantly, the GLC's interior has been dramatically updated for 2016, and the result is a huge improvement over the GLK's cabin. Not only is the GLC's cabin roomier and more comfortable than the GLK's, but it touts better materials and a more futuristic flowing design compared to the GLK's right angles and hardly segmented dashboard.
Excellent on the Road
Given that the majority of GLK models were equipped with the SUV's 302-horsepower 3.5-liter V6, we thought that the GLC300 with a 241-hp turbocharged 4-cylinder would feel a little underpowered, but it doesn't. Get past a little lag common to turbocharged engines, and you'll find that the GLC's 2.0-liter turbo has no trouble accelerating sufficiently, with a lot more verve than we were expecting. Aiding matters is an excellent 9-speed automatic transmission, which offers smooth shifts and quick downshifts -- something other automakers haven't quite mastered with their 9-speed automatics.
Enter some tight corners, and you'll find even more upgrades over the GLK. While the GLK was stable and secure on winding roads, the GLC is a lot more fun, with one of our editors remarking that it feels "like driving a C-Class and not a small crossover." Another tester echoed those remarks, noting that he was "honestly surprised at how well the suspension was set up." And everyone also praised the GLC for a lack of tire and engine noise.
Not surprisingly considering its Mercedes-Benz roots, the GLC also touts excellent ride comfort, though we don't think it's been significantly improved over the already-comfortable GLK. We do, however, appreciate the extra room inside, especially in the SUV's back seat and its cargo area.
Drawbacks?
The GLC isn't perfect. Our testers noted a few drawbacks including, most notably, the price. Our test car's $40,000 base price was pushed to nearly $60,000 with options, which is a lot of money for a compact luxury crossover with a 4-cylinder engine. Moreover, our GLC didn't have some features we've come to expect for that money, such as ventilated seats or rain-sensing wipers.
We were also a little disappointed with the GLC's performance in Eco mode. Already down on power to the GLK, Eco mode takes things even further, to a point where highway passing and on-ramp acceleration is severely compromised. The upside is the GLC's excellent fuel economy. The Environmental Protection Agency rates it at 22 miles per gallon in the city and 28 mpg on the highway, and we observed 24 mpg in combined city and highway driving.
Our Take
Expensive though it is, we truly enjoyed our time with our 2016 Mercedes-Benz GLC300 test car. It's handsome on the outside, comfortable and well-designed on the inside, and a blast to drive -- something we can't say for many compact luxury crossovers. If you're interested in a small luxury SUV, you should add the GLC to your shopping list -- just be prepared for a little sticker shock when you compare it to rivals.