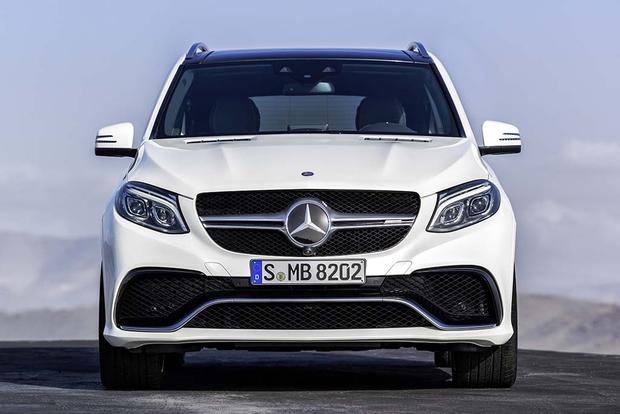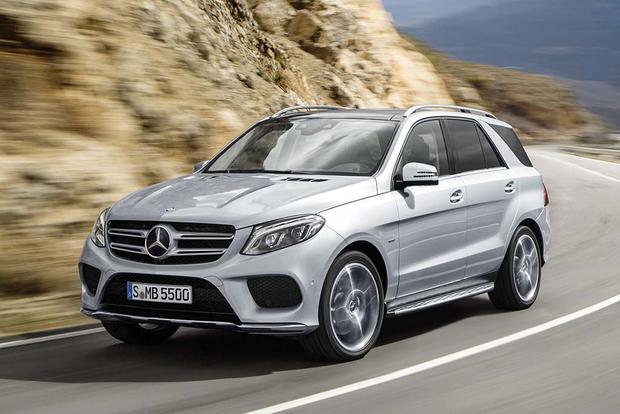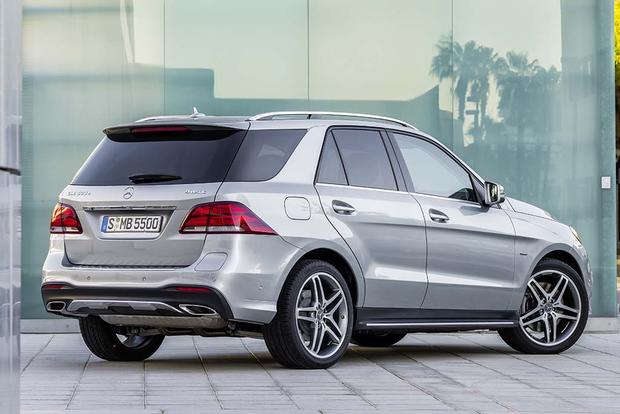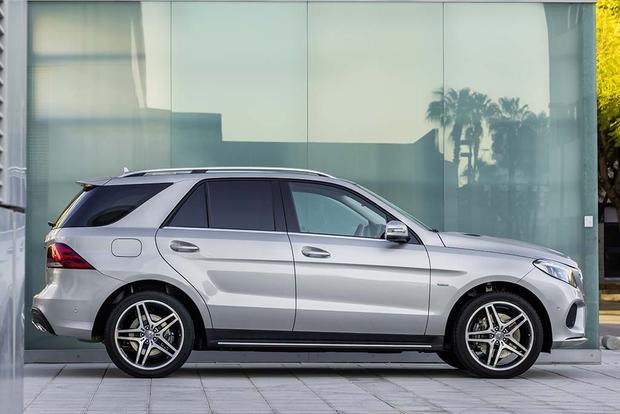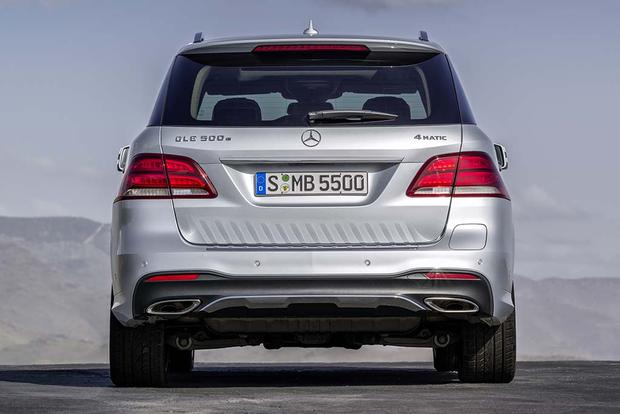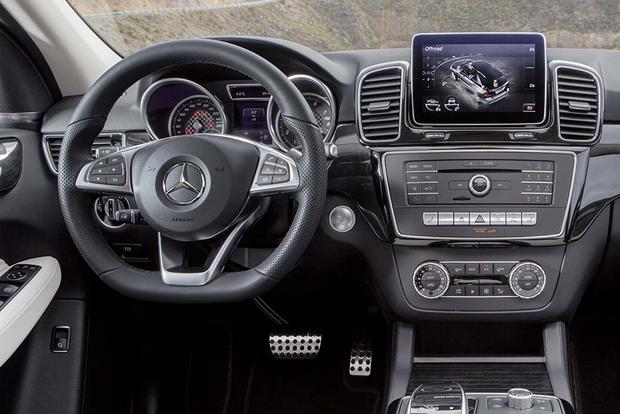 The storied Mercedes M-Class is gone. After nearly 20 years on the market and an on-screen cameo in "Jurassic Park: The Lost World," the M-Class has been renamed the GLE-Class for the 2016 model year. It's part of a new Mercedes-Benz naming strategy to make its SUV names easier to follow.
So what exactly is new with the 2016 Mercedes-Benz GLE-Class? Aside from the new name, not as much as you might think. There's a slight face-lift to distinguish the new model from the old one, along with a few new features and a new plug-in hybrid model. There's also a new GLE Coupe that we've reviewed separately. Otherwise, the GLE isn't dramatically different from the M-Class that we've all come to know.
Is that a good thing? As rivals are being quickly redesigned, it's clear that the GLE is starting to show its age, with an older design and a cabin that isn't as sleek or modern as the interior in most rivals. Still, the GLE is a sleek, plush Mercedes-Benz SUV that makes a lot of sense for a lot of shoppers.
What's New for 2016?
The M-Class has been renamed the GLE for 2016. In addition to the new name, the GLE features a slight face-lift, a new plug-in hybrid model and a few new features compared to the outgoing M-Class.
What We Like
Wide powertrain selection; smooth, quiet driving experience; still looks good
What We Don't
Interior showing its age; lacks the pizzazz of rivals; performance could use a boost
How Much?
$52,100-$108,100
Fuel Economy
The GLE offers an impressive array of powertrains, from the base-level GLE350 all the way up to the high-performance AMG GLE63 S.
Base-level GLE350 models, offered with rear- or all-wheel drive, use a 302-horsepower 3.5-liter V6 that returns up to 18 miles per gallon in the city and 24 mpg on the highway with rear-wheel drive, or 17 mpg city and 22 mpg hwy with optional all-wheel drive. Next up is the GLE400, which includes standard all-wheel drive and offers a 329-hp 3.5-liter turbocharged V6, which touts up to 18 mpg city and 22 mpg hwy. Topping the range is the GLE63 AMG, which boasts a 551-hp 5.5-liter turbocharged V8, or -- if you get the GLE63 AMG S -- a 577-hp version of the same engine. It returns predictably terrible fuel economy of 13 mpg city and 17 mpg hwy.
The GLE also offers two choices for drivers who are especially interested in fuel economy. The diesel-powered GLE300d uses a 201-hp 2.1-liter turbodiesel 4-cylinder, which comes standard with all-wheel drive and returns 22 mpg city and 29 mpg hwy. The new GLE550e plug-in hybrid boasts a 3.0-liter plug-in hybrid V6 that offers 436 hp and an impressive 18-mile driving range.
Standard Features & Options
The base-level GLE model is the GLE350, which starts from $52,100. Standard equipment includes 19-inch alloy wheels, dual-zone automatic climate control, heated front seats, a leather-wrapped steering wheel, an 8-in center screen with Mercedes' COMAND infotainment system, Bluetooth phone and audio connectivity, Mercedes' MB-Tex synthetic leather upholstery, anti-lock brakes, a forward-collision warning system, side-curtain airbags and a driver drowsiness monitor. The GLE300d ($53,500) has the same equipment, though it substitutes 18-in wheels for the GLE350's 19-in wheels.
Next up is the GLE400 ($65,600), which adds a backup camera, keyless access with push-button starting, a lane-departure warning system, a navigation system, a blind spot monitor, 20-in alloy wheels, leather upholstery with ventilated front seats and a 14-speaker Harman Kardon sound system. The GLE550e ($66,600) includes many of the same features, though it loses ventilated front seats.
Topping the range is the high-performance GLE63 AMG ($101,000 for the regular model; $108,100 for the S), which touts adaptive air suspension, a sport exhaust, front and rear parking sensors, adaptive LED headlights, automatic high beams, a 360-degree camera system, automated parallel parking, enhanced leather upholstery, a sport exhaust and aluminum shift paddles and pedals.
As for options, GLE models are available with many features that come standard on higher trim levels. Other options include a panoramic sunroof, tri-zone automatic climate control, heated rear seats, a heated steering wheel, a rear-seat entertainment system, a 14-speaker stereo system and massaging front seats.
Safety
Although the 2016 Mercedes-Benz GLE-Class has not yet been crash-tested by the federal government's National Highway Traffic Safety Administration, the highly similar M-Class earned a 5-star overall rating from the firm -- and we think the GLE will get a similar score. It's the same story with the non-profit Insurance Institute for Highway Safety, which has not yet tested the GLE but gave its predecessor, the M-Class, the firm's coveted Top Safety Pick+ rating.
As for safety features, the GLE comes standard with anti-lock brakes, a forward-collision warning system, side-curtain airbags, a driver-knee airbag, traction and stability control and a driver drowsiness monitoring system. Options include a 360-degree camera system, adaptive cruise control with automatic braking a blind spot monitor and lane-keep assist.
Behind the Wheel
Depending on your perspective, the GLE is either a disappointment or a delight. Drivers who are interested in a performance SUV will likely find it to be a disappointment, as the GLE's sportiness appears to be totally tied up in the GLE Coupe version. The regular GLE350 offers lazy acceleration, and you'll find lackluster handling -- even if you choose the turbocharged GLE400 model. Only the high-performance GLE63 AMG is a real competitor for sporty rivals, and its base price starts in the six figures.
Meanwhile, shoppers who are looking for a more laid-back, luxury-oriented SUV will likely find what they're looking for in the GLE. The upside of its lazy handling and dull performance is a smooth, quiet ride with plush suspension and a traditional luxury car feel. With that said, body roll is more than we'd expect, even on a luxury-oriented SUV.
Other Cars to Consider
2016 Acura MDX -- Although the MDX's Acura badge won't measure up to the three-pointed star in some shoppers' minds, the MDX is a competent, highly capable luxury SUV with reasonable pricing and a reputation for durability.
2016 BMW X5 -- The X5 is the GLE's closest rival. It touts sharper handling and a bolder design, but it leaves behind the GLE's comfortable, relaxed driving experience.
2016 Lexus RX -- The recently redesigned RX offers much bolder styling than the GLE, along with increasingly sporty driving dynamics. It also boasts a long list of technology and a reputation for excellent long-term reliability.
Used Mercedes-Benz GL-Class -- If you like the GLE but you need more space, you might want to consider the brand's full-size GL-Class luxury SUV, instead. Prices are steep, though, so you may want to check out a used or certified pre-owned model.
Autotrader's Advice
We'd go with the GLE300d or the GLE350. While they may offer lackluster performance, both represent the best value in the segment -- and both tout an impressive array of standard features and a wide selection of reasonably priced options (at least, for a Mercedes-Benz). With that said, drivers who don't need all the GLE's space may instead want to try to fit into the GLC, which offers more affordable pricing and better driving dynamics.