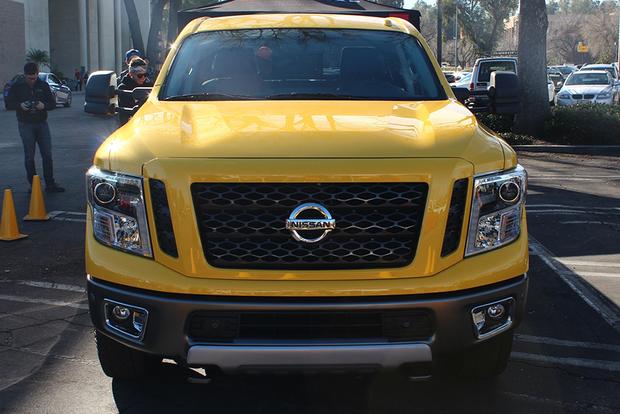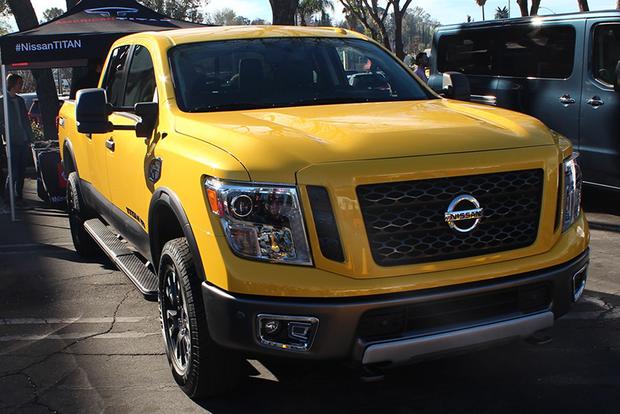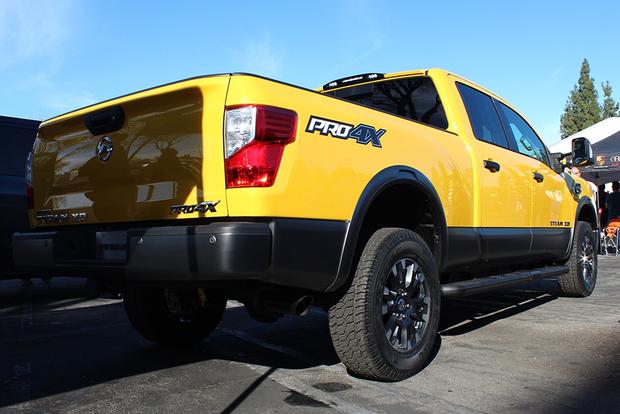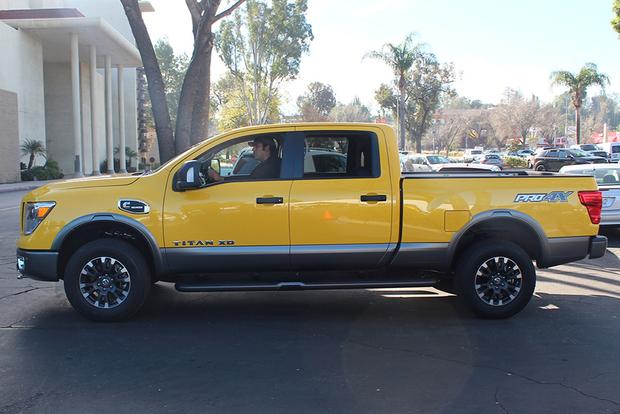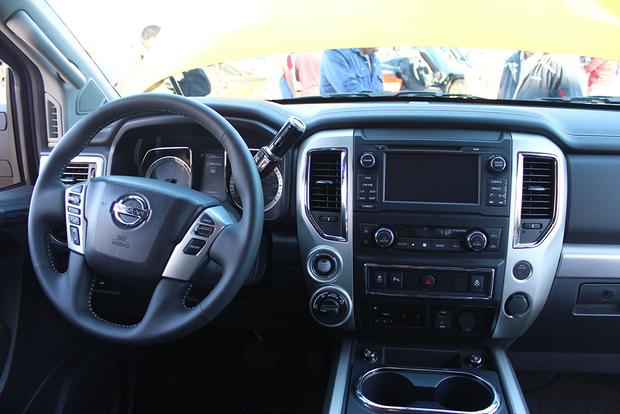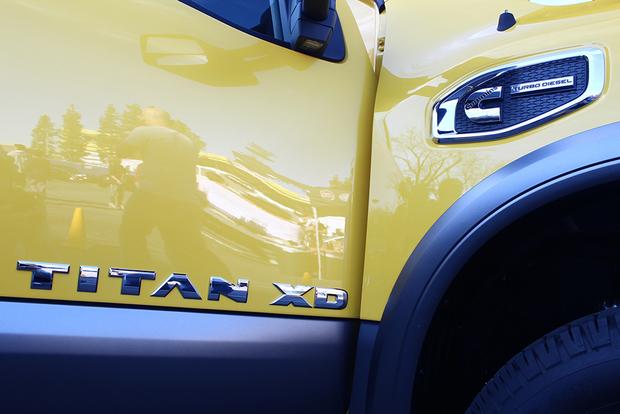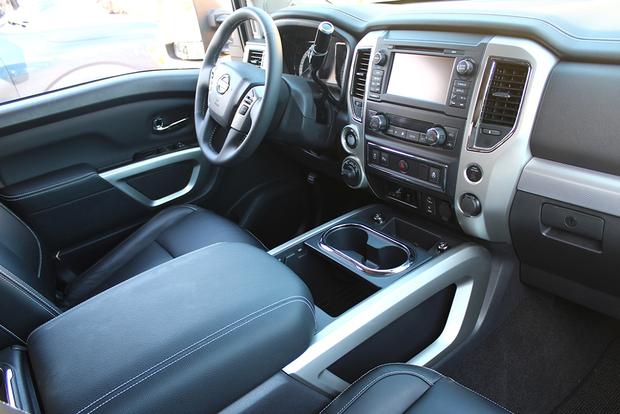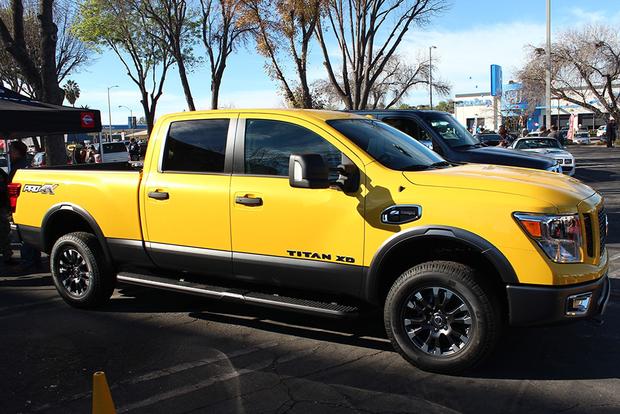 When the 2016 Nissan Titan XD debuted at the 2015 Detroit Auto Show, its styling received mixed reviews on social media, but we're chalking that up to "haven't seen it in the real world" syndrome. A lot of successful vehicles drew criticism when they were sitting on auto-show pedestals, simply because it's hard to imagine how new designs will fit into the established automotive landscape. That criticism typically fades once people have the opportunity to see a specimen in the wild, and that's pretty much what happened this past Sunday in Woodland Hills, California, where the very same Titan XD that debuted in Detroit made an appearance at Supercar Sunday.
Attention Getting
Decked out in bright yellow paint, the Titan XD got plenty of attention, even with McLarens and Ferrari models revving their engines nearby. A number of hardcore truck fans turned up to give the big Nissan a close inspection, and their reviews were mostly positive. The black 18-inch rims were repeatedly singled out for praise, and one former Titan owner commented that the meaty General Grabber tires are "pretty good for stock rubber." The oversized headlights with their distinctive inset running lights were also well received, though there were still some dissenters who felt that the prominent front overhang is a bit ungainly compared to the outgoing Titan's tidy nose.
Nice Inside
Though there wasn't consensus on the Titan XD's exterior, the interior does its best to compensate. With abundant soft-touch materials, subtle chrome accents and contrast stitching on the dashboard and upholstery, this cabin is an early favorite to usurp the RAM 1500's best-in-class status. Of course, not all Titans will get the 5-star treatment like this highly optioned XD, but the fundamentals are in place for a fully competitive interior layout, easily eclipsing the old Titan's rudimentary effort. Multiple tire-kickers praised the unusually supportive seat cushions in both rows, a testament to the effectiveness of the standard NASA-inspired zero-gravity seats.
Under the Hood
The crowd got another treat when a Nissan rep lifted the hood and fired up the XD's novel 5.0-liter Cummins turbodiesel V8. As we noted in Detroit, this engine's preliminary rating of 310 horsepower and 555 lb-ft of torque seems a bit conservative for a modern diesel V8, and Nissan suggested at Supercar Sunday that the possibility of additional output may be under review. Given that GM's 6.6-liter Duramax diesel V8 pumps out 397 hp and 765 lb-ft (albeit in industrial-strength HD models only), we wouldn't be surprised to see the 5.0-liter Cummins get closer to 350 hp and 600 lb-ft before all's said and done. In any case, the Cummins-powered Titan XD will be a unique offering when it arrives on dealer lots, promising HD-grade towing and hauling capability without forcing shoppers to leave the half-ton segment.
AutoTrader Says
We thought Ford would dominate the half-ton-truck headlines for months to come with its new aluminum-bodied F-150, but the 2016 Nissan Titan XD has definitely stolen some of that thunder. If truck fans around the country respond as positively as the folks in Woodland Hills, Nissan's going to have a hit on its hands.