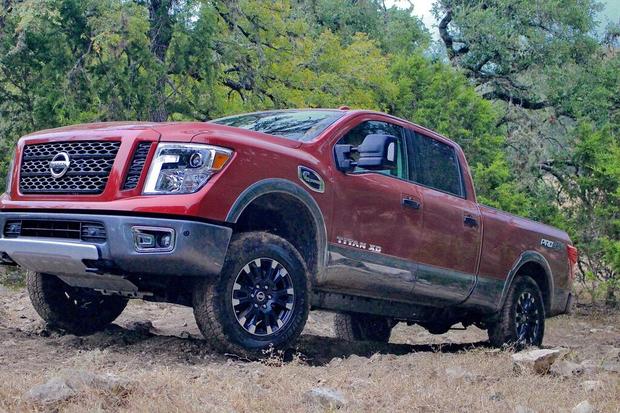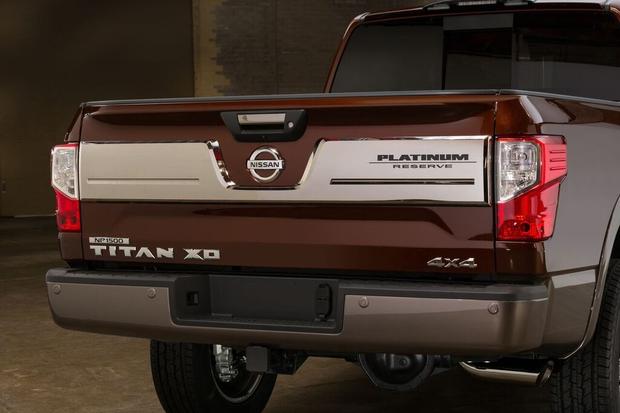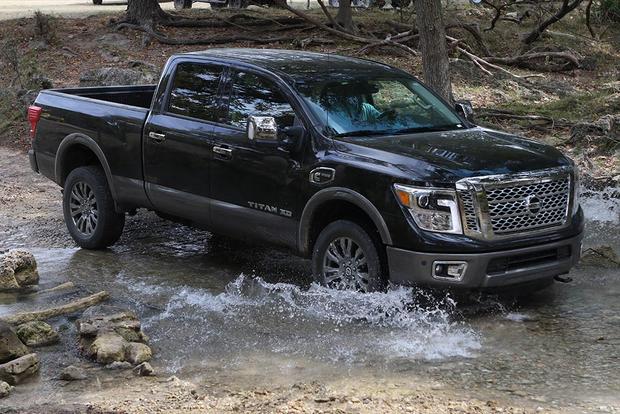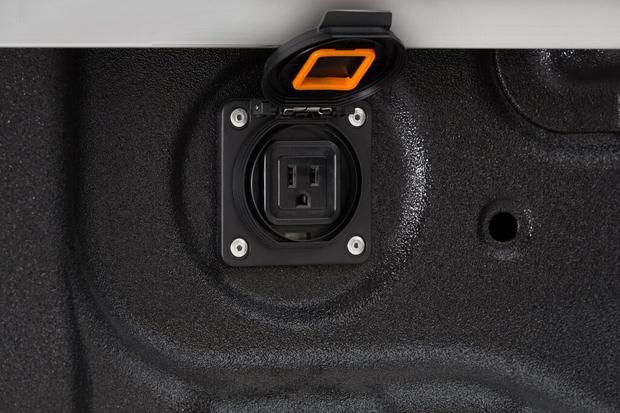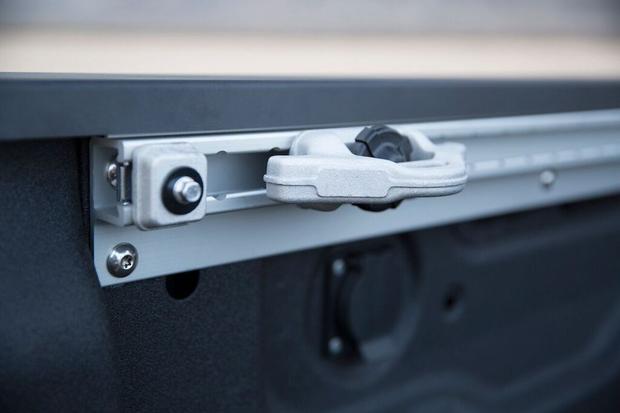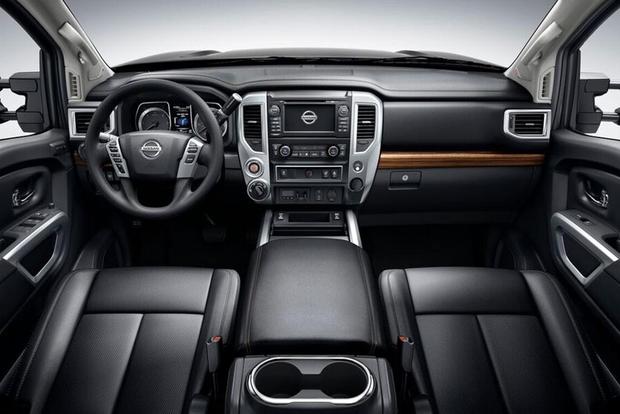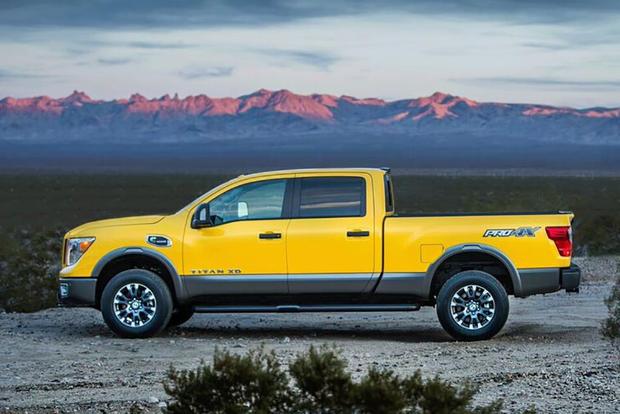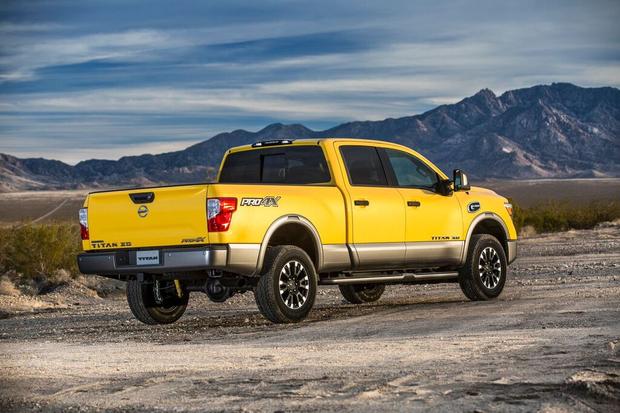 Like many truck shoppers, we've waited years for an all-new Nissan pickup -- a successor to the brand's original Titan, the full-size truck that debuted in 2005 and slowly faded from popularity in the ensuing years. Now it's finally here: the 2016 Nissan Titan XD, the oddly styled yet highly capable second-generation version of Nissan's full-size Titan line. So how is it? We recently spent a week behind the wheel -- and here's what we think.
Don't Judge a Truck By Its Exterior
Regardless of whether you like or dislike the 2016 Nissan Titan XD's appearance, there's no doubt you'll agree that its design is polarizing. Featuring large, almost cartoonish fenders, a huge, flat hood and an enormous grille, the truck seems to be trying a little too hard to assert itself. One thing's for sure: It doesn't have the brawny, simplistic persona of the Chevy Silverado or the Ford F-150.
What the Titan XD does have, however, is an excellent interior. We drove a high-end Titan XD Platinum model, and our editors had only positive words for its cabin, noting that "the interior touches are well done with a great mix of leather, chrome and wood." Our editors also complimented the truck's comfortable seats -- especially in the back, where our crew-cab model seemed to offer endless legroom. We also appreciated the truck's heated and cooled seats, along with its heated steering wheel.
Excellent Driving Experience
On the road, the Titan offered an excellent driving experience. While some trucks are vague and skittish, the Titan XD handled difficult bumps and challenging potholes with surprising confidence, feeling more like an SUV than a pickup with an open bed. We were also impressed with the Titan's steering and cornering, which -- while not perfect -- were fairly predictable and devoid of traditional pickup-truck body roll.
Admittedly, we noted a few flaws. For instance, despite the oft-discussed 310-horsepower 5.0-liter turbodiesel V8's excellent appearance on paper, we found acceleration to be a little lazy. We also noted a little interior noise, though that's nothing unusual for this segment. Overall, however, these are minor gripes about an otherwise excellent driving experience.
Pricey, But Competitive
When we first saw the $62,000 price tag for our Titan XD Platinum test car, we were shocked -- until we started comparing it to its rivals. A similarly equipped Ford F-150 Limited comes in at an eye-popping $64,000, which makes our Titan seem pretty reasonable -- especially when you consider the Nissan's stronger towing capacity and its similar expanse of features and equipment. A GMC Sierra Denali is even more expensive.
Yes, sixty-two grand is expensive for a truck -- but if you're interested in a high-end full-size pickup, you have little choice but to spend it and hope for as many incentives as possible. Admittedly, a base-level Titan XD Crew Cab S starts at around $41,100 with shipping -- but it only includes an average level of equipment and features.
Our Take
We think the 2016 Nissan Titan XD is a formidable rival to popular models such as the Ford F-150 and Chevy Silverado -- and we think it's notably better than the aging RAM 1500 and Toyota Tundra. Yes, the Titan may be a bit overstyled, but that's the only major flaw we noticed in the entire truck. Otherwise, it's capable, comfortable, competitively priced and surprisingly enjoyable to drive. We strongly believe it deserves a spot on your shopping list, even if you're a die-hard Ford or Chevy customer.