Car Review
2016 Range Rover TD6 and Range Rover Sport TD6: First Drive Review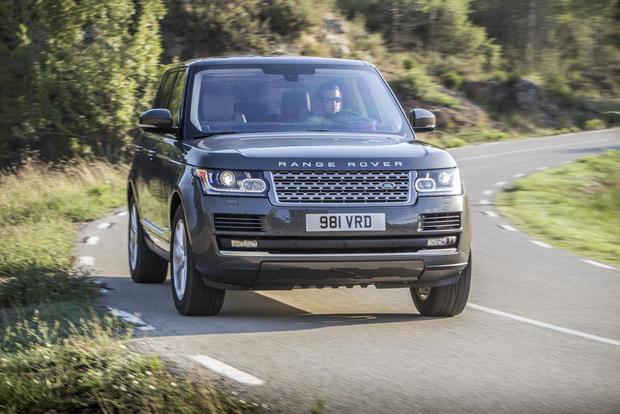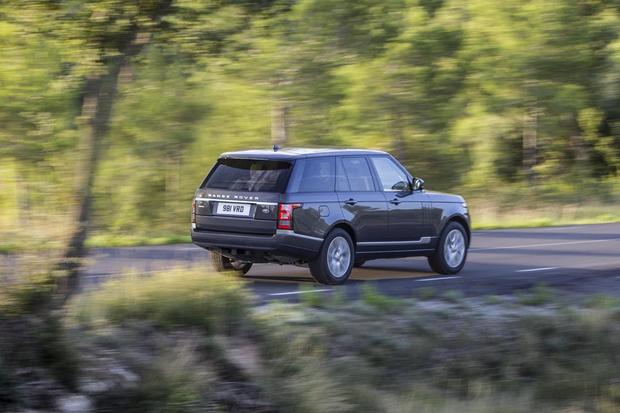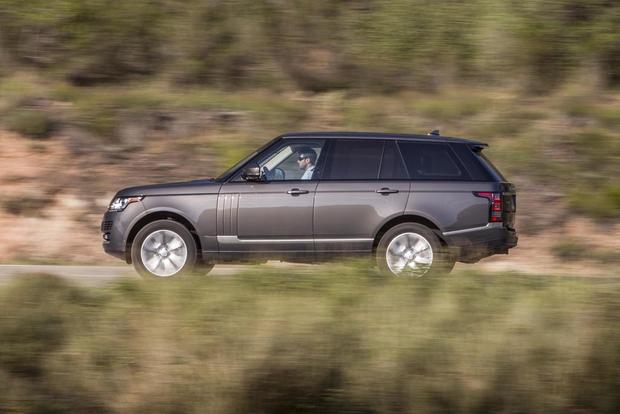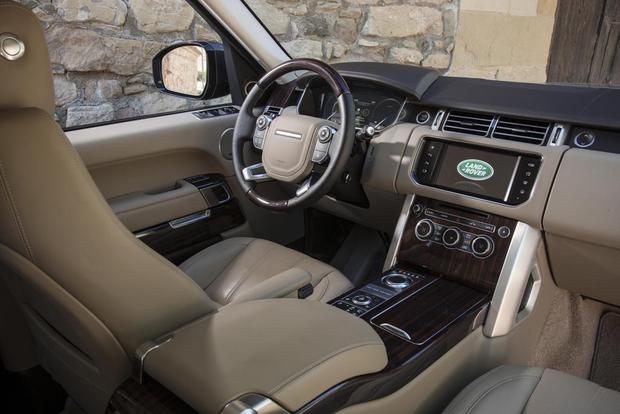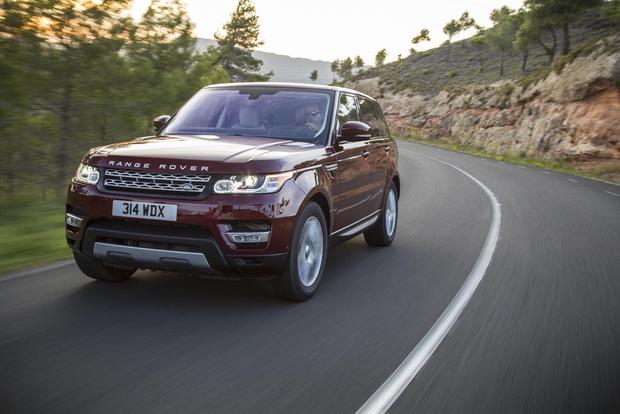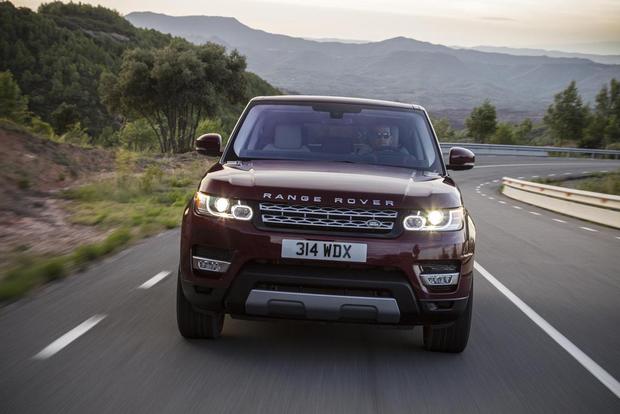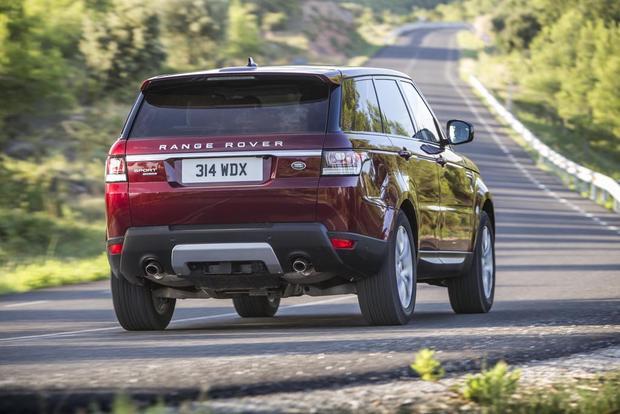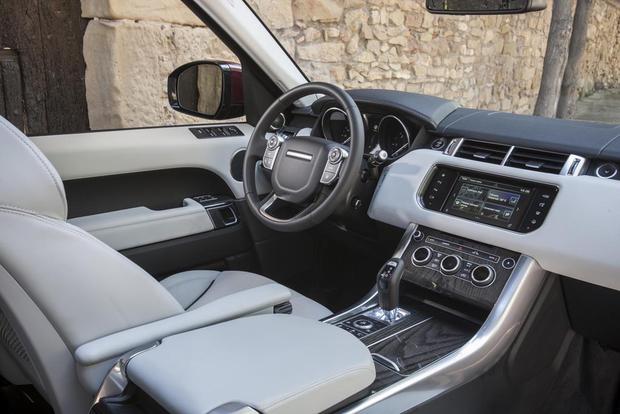 If you're looking for information on a newer Land Rover Range Rover, we've published an updated review: 2019 Land Rover Range Rover Review
Entering the picture right now from Land Rover are the 2016 Range Rover TD6 and the Range Rover Sport TD6, two diesel-powered variants from the luxury SUV maker. For decades, Europeans have been building and driving diesel SUVs and cars, valuing the great torque, durability and fuel economy while tolerating diesel engines' reputation for clatter, sluggish performance and particular pollution. In the process, engine builders have developed quieter, better performing and cleaner diesel engines. In a case of bad timing with a good product, the new Range Rovers will face an uphill battle for diesel acceptance.
Luxury and Capability
Range Rover benefited from a substantial makeover for the 2013 model year, and Range Rover Sport followed with a new version in 2014. Both vehicles are 2-row luxury SUVs with incredible levels of comfort, capability and class.
Range Rover is the bigger of the two SUVs, with a commanding presence and available amenities for five passengers. We've called the gasoline-powered Range Rover "one of the most capable and competent off-road SUVs ever built."
Range Rover Sport is a slightly smaller, more stylish pavement-oriented SUV. We recognized that it's held "in high regard for its styling, luxury and role as a status symbol," but reminded potential buyers that "the Range Rover Sport is also one of the most capable off-road vehicles in the world."
None of that changes with the new diesel engine. In fact, the new powerplant make both SUVs even better in some ways. See the 2016 Land Rover Range Rover models for sale near you
Diesel Details
The new turbocharged 3.0-liter V6 engine will be the first diesel engine to find itself in North American Range Rovers. Both the Range Rover and Range Rover Sport get the same new diesel option, employing a turbocharger to produce 254 horsepower and 440 lb-ft of torque. By contrast, Range Rover's 3.0-liter supercharged gasoline V6 makes 340 hp and 332 lb-ft of torque, while the 5.0-liter supercharged gasoline V8 make 510 hp and 461 lb-ft of torque.
Torque is the twisting force that turns the wheels, and low-end torque is what you want for pulling power off of the line, or when attacking a hill or off-road obstacle. Land Rover's new diesel does a great job of bringing that torque in early (it hits peak as early as 1,750 rpm) and hanging around long into the rev range. The engine is quiet with a pleasant, guttural exhaust note -- not the burbling growl of the gasoline V8, but not a truck-like racket, either.
Diesels are noted for fuel economy, and the new Range Rover engine is no exception. With ratings of 22 miles per gallon in the city and 29 mpg on the highway, the diesel outperforms the gas V6 (17 mpg city/23 mpg hwy in the Range Rover; 17 city/22 hwy in the Sport) and V8 (14 mpg city/19 mpg highway in both). That kind of fuel economy advantage could save thousands over the lifetime of the vehicle, even factoring in the $1,500 premium Land Rover will charge for the diesel engine.
Modern diesels use a fluid tank in the exhaust system to capture particulate matter before it gets to the catalytic converter and releases into the atmosphere. Land Rover calls its system "Diesel Exhaust Fluid" or "DEF," and it's a reservoir that needs to be refilled every 10,000 miles to work properly. The Range Rover won't run beyond its refill deadline, so there's no chance of bypassing this essential maintenance item.
Diesel in Action
We drove both the Range Rover and Range Rover Sport on-road and off-road during a press event in Spain. Off-roading took place at Les Comes, one of eight Land Rover Experience locations in Europe. The 600-hectare property features challenging trails with harrowing ascents, descents and off-camber climbs over rocks, through streams and on widely varied terrain. On the road to the venue, the diesel engine delivered crisp acceleration, great passing power and quiet operation. On the trails, all that low-end torque spooled out in buttery smooth doses, perfectly complementing the mountain goat agility of the vehicles. Range Rover and Range Rover Sport both have the capability to astound.
Of course, Land Rover hasn't stood still on the Range Rover and Sport's standard and available features. A new off-road setting, All-Terrain Progress Control, takes the concept of hill descent control and applies it to ascents and flat terrain crawling, automating the throttle input to maintain constant forward progress. Just set it, and concentrate on steering through and over obstacles. Getting in and out of the vehicle is easier, too, with Automatic Access Height. You can open your tailgate with a gesture, and there's an improved version of the Land Rover InControl infotainment system.
To Diesel or Not to Diesel
If you're considering a Range Rover TD6 (starting at $86,450) or Range Rover Sport TD6 (starting at $66,450), put your preconceptions about diesel aside and do a little research. Do your local filling stations have diesel pumps? Do you drive enough miles every year to realize the savings to cover the $1,500 powertrain upcharge? Do you love torque?