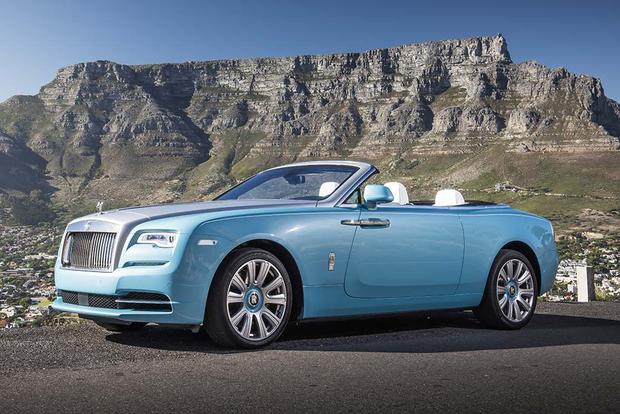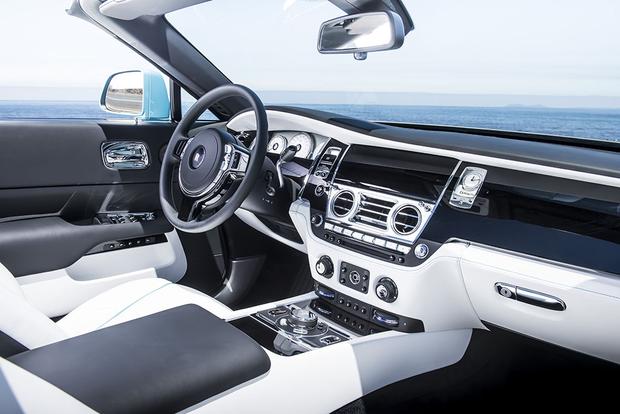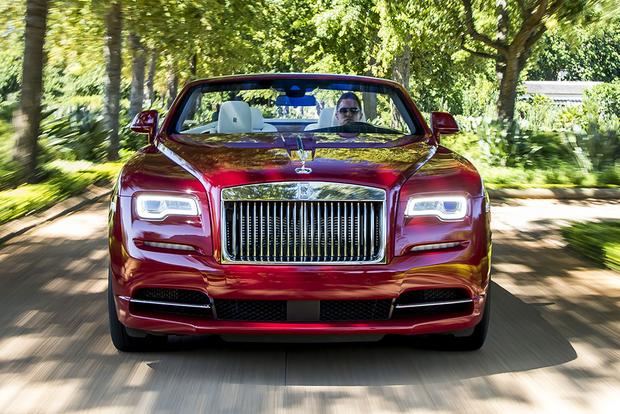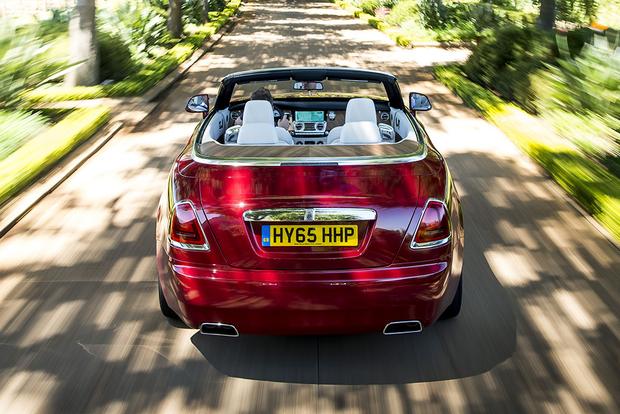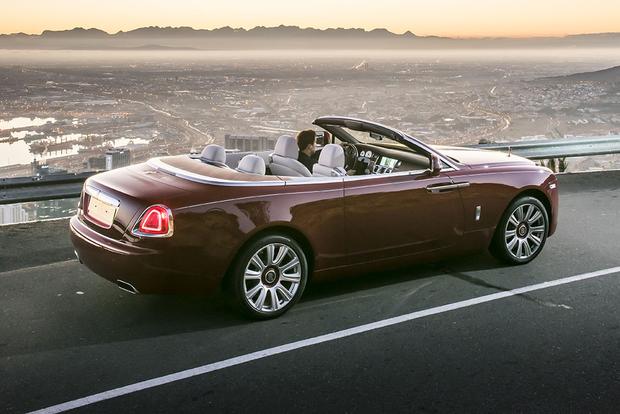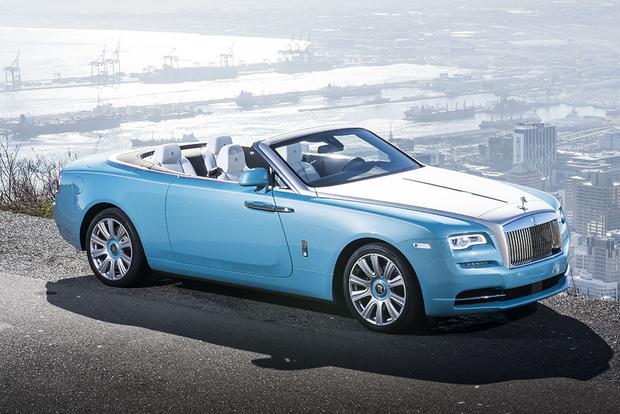 What's New for 2016?
The 2016 Rolls-Royce Dawn is a completely new model based on the brand's Ghost luxury sedan and Wraith coupe.
What We Like
Beautiful design, inside and out; surprisingly good performance; lots of impressive equipment
What We Don't
Tremendously expensive; highly impractical; huge price tag
Overview
The Rolls-Royce Dawn is the newest member of the Rolls-Royce lineup and probably the most exciting to drive. We say that because the Dawn touts the slimmed-down proportions of the brand's sporty Wraith coupe but adds something important: a convertible top.
Unfortunately for shoppers eagerly interested in the idea of a drop-top Rolls-Royce, that top is a pricey addition. While the already-expensive Wraith starts around $309,000 with shipping, the Dawn is more than $340,000 including destination. That's a lot of money for a car that still plays second fiddle to Rolls-Royce's more expensive flagship convertible, the $490,000-plus Phantom Drophead Coupe.
But the Dawn justifies its high price by offering more than just a soft-top. In addition to the convertible roof, the latest Rolls boasts a 563-horsepower 6.6-liter twin-turbocharged V12 pulled straight from the Ghost. The result is a 0-to-60 time of 4.9 seconds, which is seriously impressive for a car that weighs nearly 5,000 pounds.
As for equipment, the 2016 Rolls-Royce Dawn offers everything you might expect from a brand-new, high-dollar Rolls-Royce, including available 21-inch alloy wheels, liberally applied wood trim to virtually every surface, high-end leather upholstery, a self-adjusting air suspension, a night vision camera and much more. Indeed, the Dawn may play second fiddle to the Phantom, but we suspect you'd have a hard time believing that when you're behind the wheel.