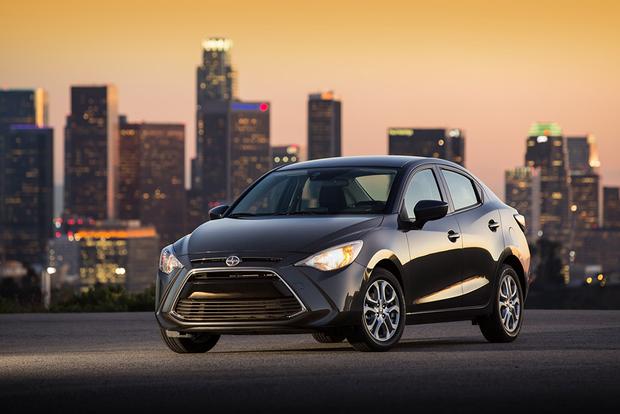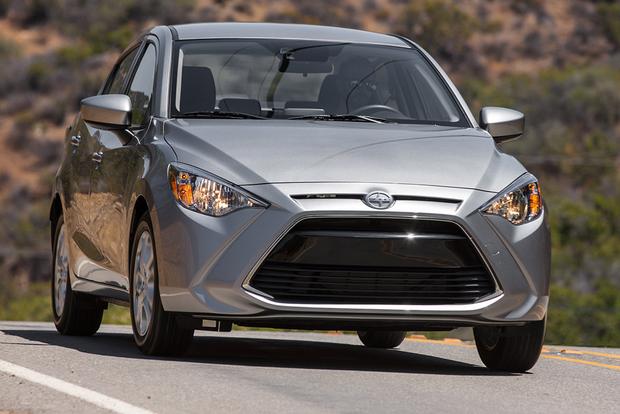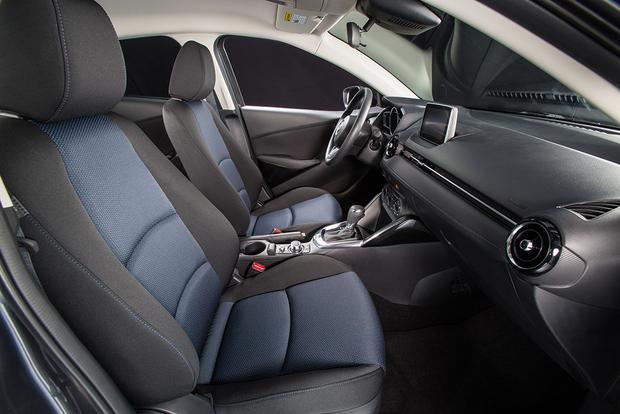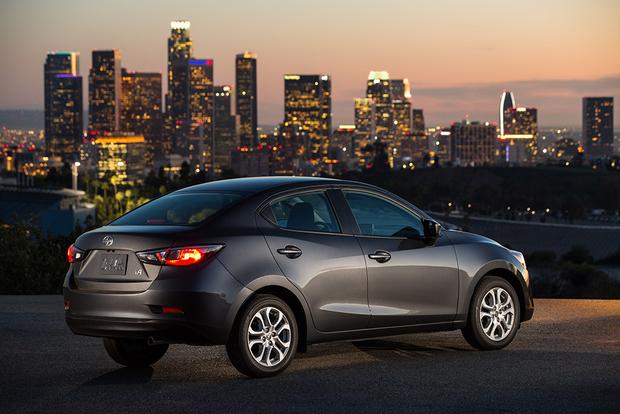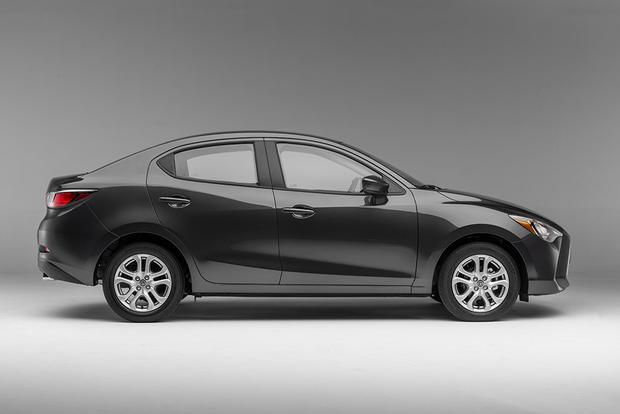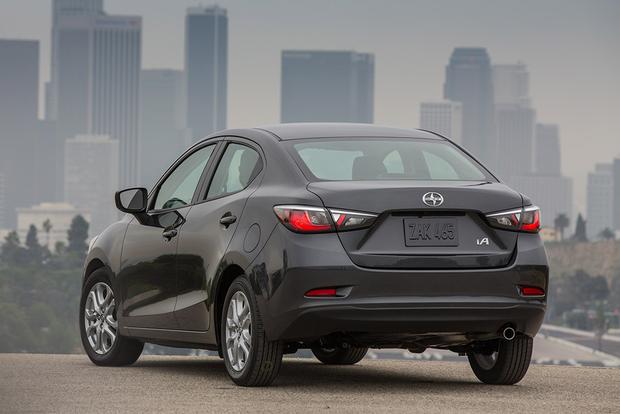 If you're looking for information on a newer Toyota Yaris, which has replaced the Scion iA, we've published an updated review: 2019 Toyota Yaris Review
The 2016 Scion iA is an all-new subcompact sedan. It's actually a joint project between Mazda and Scion's parent company, Toyota, based on the new generation of the Mazda2. But if you were thinking of waiting for Mazda to bring out a sedan version of its own, don't bother -- the companies have made a gentleman's agreement that the Mazda2 will always be a hatchback in North America. Conversely, the iA will always be a sedan. Despite the dimensions, the iA comes across as mature.
The Drive
For a 1.5-liter 4-cylinder engine that makes just 106 horsepower and 103 lb-ft of torque without a turbocharger in sight, driving the iA is surprisingly enjoyable. There's no doubt that the car's relatively light weight of just under 2,500 pounds is a factor here, although the engine is eager to rev. Steep hills are no big deal and there's plenty of pep for most commutes and excursions.
The basic transmission is a 6-speed manual, but most buyers will pay the extra $1,100 and go for a 6-speed automatic. It's a regular, planetary-geared unit (as opposed to a continuously variable transmission) and functions sweetly enough. If anyone does go for the stick shift, the action is fairly quick and slick, although the clutch bites quite high within the pedal's range of travel.
Another advantage of an automatic transmission is fuel economy. The Environmental Protection Agency rates this version at 33 miles per gallon in the city, 42 mpg on the highway and 37 mpg combined. Compare that with 31 mpg city/41 mpg hwy/35 mpg combined for the manual.
The steering is light and mostly numb. This may not be something a young city-dweller who's buying a new car for the first time (part of Scion's target market) would care much about, but it's still worth pointing out. There's an imprecise feel to the nose when turning into a bend. It doesn't wash out into understeer too soon, but the iA is not the sharp, darting corner-taker one might hope for, given its Mazda roots. On the other side of the sporty/comfy coin, the short wheelbase contributes to a jittery ride at times. See the 2016 Scion iA models for sale near you
The Cabin
The interior uses inexpensive materials for the most part, but doesn't appear particularly low-rent. The dashboard looks pleasant in terms of both shapes and textures. A strip of leather (or perfectly acceptable leather substitute) runs across the lower part, and the instrument cluster is tidy and easy to read.
Finding a comfortable driving position is quick, thanks to easy seat adjustments and a steering wheel that adjusts for height and reach. Visibility is also good, thanks to a decent glass area.
There's no hiding the fact that the car is narrow. Again, that's an advantage in the city, but shoulder room is somewhat tight. Legroom is fine for an adult of average size -- even in the back. Your feet can slide under the seat in front, and it's bearable for more than a short trip. Headroom is OK, too, for someone who's not above average height. The more irritating issue for the front occupants is that the center armrest is too short, doesn't slide forward, and quickly becomes uncomfortable.
For a car with such a small footprint, trunk space is comparatively generous at 13.5 cu ft., and the rear seats split and fold in 60/40 fashion, so it's really quite a usable cargo area.
The Look
Take one glance at the grille and the front end seems to be making a nod to Lexus. Scion deliberately wanted an upscale vibe for its first-ever sedan, in contrast to its usual, more youth-oriented offerings. The sides and rear are virtually identical to the Mazda2 sedan (that car will be available in other territories), which leads to the conclusion that this is basically Mazda's overall design with a Scion nose. As a complete package, it's probably easy enough to live with.
The Money
One thing that really is easy to live with is the price. When it arrives at dealerships this fall, the 2016 Scion iA starts at $16,495 (including $795 destination charge). There's essentially one trim level and only a few options to ponder over, navigation being one of them.
Standard equipment includes 16-inch alloy wheels, a backup camera, a push-button ignition, a 7-in touchscreen, voice recognition for controlling the infotainment system, power windows, Bluetooth, a pair of USB ports, and even a low-speed pre-collision safety system. This feature works up to 18 miles per hour, scanning 30 feet ahead. If there's a potential accident, it will first give an audible warning and a flashing light while pre-charging the brakes. As a last resort, it applies the brakes automatically. This kind of thing is becoming commonplace in bigger, more expensive cars, so let's remind ourselves that the iA is a keenly priced subcompact. Find a Scion iA for sale