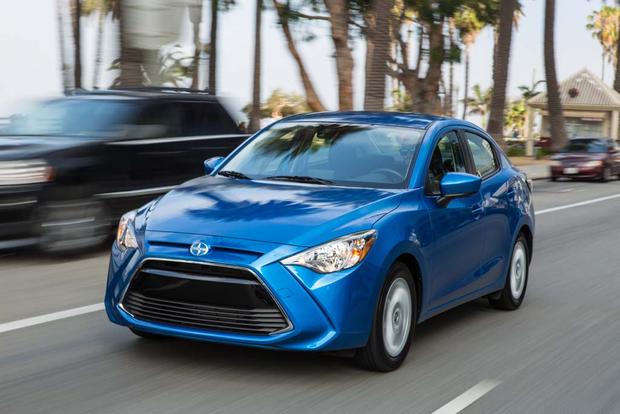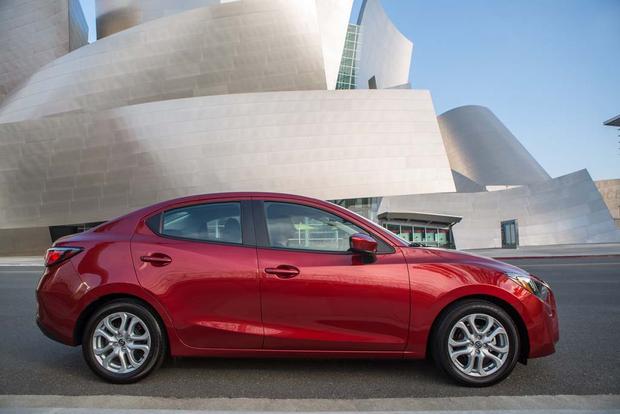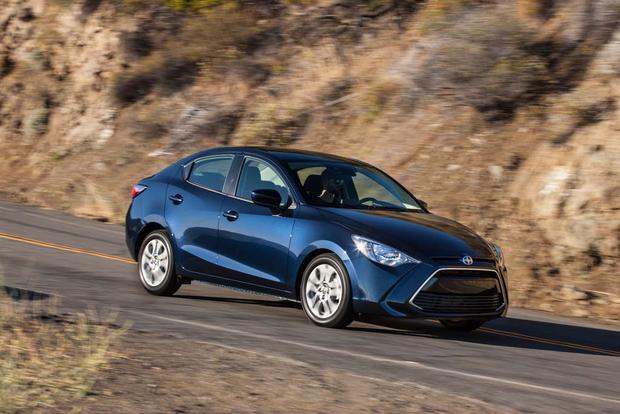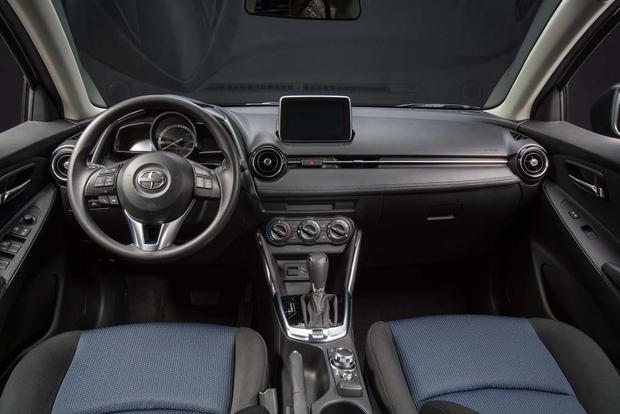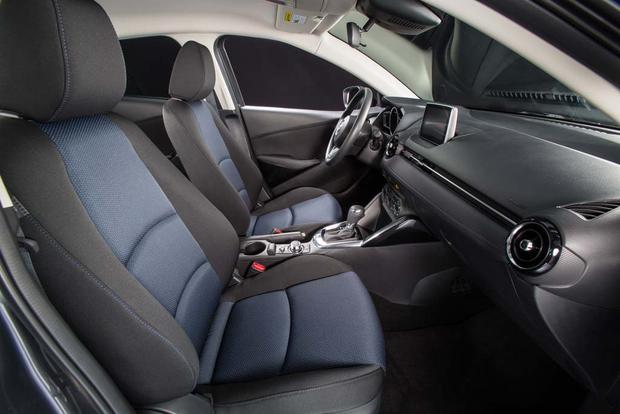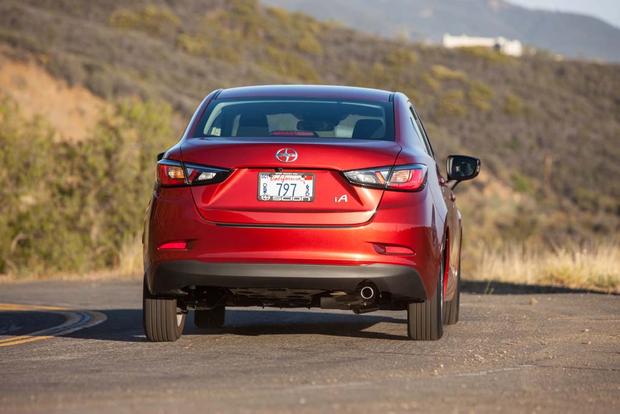 The 2016 Scion iA brings the Scion brand into a segment that it's never competed in before: the subcompact sedan. Sure, the entry-level brand has done hatchbacks, sports cars and coupes, but it's never sold an affordable sedan to rival those offered by many other mainstream automakers.
Even though the iA represents Scion's first attempt at a sedan, it isn't really a Scion. Sure, it says Scion on it, and you buy it at a Scion dealer, but the small car was mostly developed by Mazda, which plans to sell the iA in foreign markets as the Mazda2 sedan. In the U.S., however, it'll only be offered as a Scion after the two companies worked out an agreement to let Toyota sell the car in America.
So what does that mean for the iA? For one thing, it offers nicer materials than a usual Scion -- an excellent characteristic of many recent Mazda models. It also offers sharp, lively handling and a handsome general look, though we're a little iffy about the unusually large grille. Either way, we think the iA is an impressive contender for a first effort.
What's New for 2016?
The iA is completely new for the 2016 model year.
What We Like
Long list of standard equipment; excellent handling and cornering experience; high-end cabin
What We Don't
Unusual front-end styling; narrow size makes for tight interior; demise of the Scion brand may compromise resale value
How Much?
$16,500
Fuel Economy
The Scion iA is only offered with front-wheel drive and comes with only one engine choice: a 106-horsepower 1.5-liter 4-cylinder, which is mated to a 6-speed manual or 6-speed automatic transmission. Fuel economy is rated at 33 miles per gallon in the city and 42 mpg on the highway with the automatic or 31 mpg city/41 mpg hwy with the stick shift.
Standard Features & Options
The 2016 Scion iA is only offered in one trim level, which starts at $16,500 with shipping. Standard features include the aforementioned 4-cylinder engine, along with alloy wheels, keyless access with push-button starting, cruise control, air conditioning, power accessories (locks, windows, mirrors), a backup camera, a 7-inch center touchscreen, Bluetooth phone and audio connectivity, a USB port for music and, most impressively, a forward-collision warning system with automatic braking. A navigation system is among the iA's only options.
Safety
Although the iA has not yet been rated by the federal government's National Highway Traffic Safety Administration, the sedan earned a coveted Top Safety Pick+ designation from the nonprofit Insurance Institute for Highway Safety.
While the iA lacks a few of today's most cutting-edge gadgets and features, it touts side-curtain airbags, anti-lock brakes, a backup camera and forward-collision warning with automatic braking among its standard features. That's more than you can say about any other subcompact car on the market today.
Behind the Wheel
For a 1.5-liter 4-cylinder engine that makes just 106 hp and 103 lb-ft of torque without a turbocharger in sight, driving the iA is surprisingly enjoyable. There's no doubt that the car's relatively light weight of just under 2,500 pounds is a factor here, although the engine is eager to rev. Steep hills are no big deal, and there's plenty of pep for most commutes and excursions.
The standard transmission is a 6-speed manual, but most buyers will pay the extra $1,100 and go for a 6-speed automatic. It's a regular, planetary-geared unit (as opposed to a continuously variable transmission) and functions sweetly enough. If anyone does go for the stick shift, the action is fairly quick and slick, although the clutch bites quite high within the pedal's range of travel.
The steering is light and mostly numb. This may not be important to a young city dweller who's buying a new car for the first time (part of Scion's target market), but it's still worth pointing out. There's an imprecise feel to the nose when turning into a bend. It doesn't wash out into understeer too soon, but the iA is not the sharp, darting corner-taker one might hope for given its Mazda roots. On the other side of the sporty/comfy coin, the short wheelbase contributes to a jittery ride at times.
As for interior room, there's no hiding the fact that the car is narrow -- the result being that shoulder room is somewhat tight. Meanwhile, legroom is fine for an adult of average size, even in the back. Your feet can slide under the seat in front, and it's bearable for more than a short trip. Headroom is also OK for someone who's not of above-average height. The more irritating issue for the front occupants is that the center armrest is too short, doesn't slide forward and quickly becomes uncomfortable.
Other Cars to Consider
2016 Chevrolet Sonic -- Available as a hatchback or a sedan, the tiny Chevy Sonic touts excellent fuel economy and a peppy driving experience. The iA has a nicer interior, though.
2016 Ford Fiesta -- The tiny Fiesta is offered in hatchback or sedan guise. Available with a fuel-saving 3-cylinder engine and a lot of tech, the Fiesta is a good alternative to the iA.
2016 Hyundai Accent -- The tiny Hyundai Accent offers Hyundai's excellent warranty and highly reasonable pricing, but it isn't as modern as the iA.
Used Mazda3 -- If you like the iA's styling and upscale interior but want more space, consider the larger Mazda3. You'll find many familiar switches and buttons in the larger Mazda and you'll get more features, but a higher base price means you may have to consider a used model instead of a new one.
Autotrader's Advice
Since there's only one trim level, that's the one we'd go with. It's surprisingly well equipped for a subcompact car, offering few options aside from exterior paint and interior color.