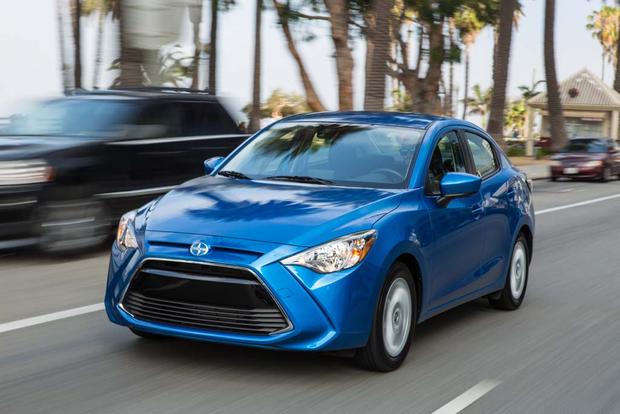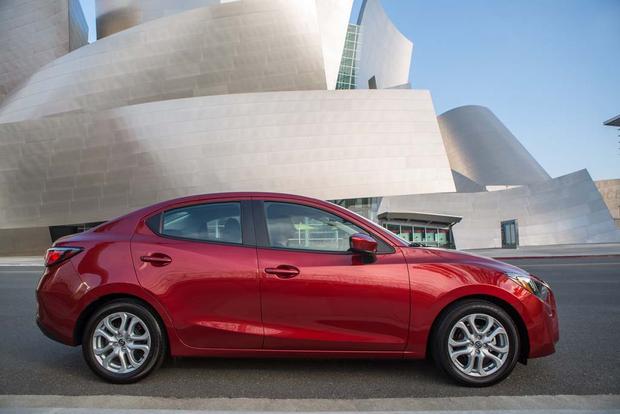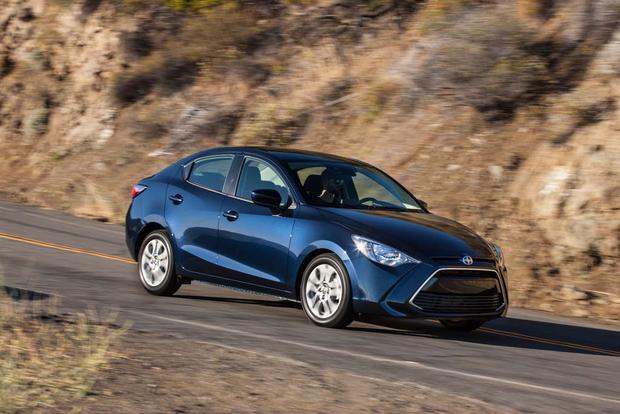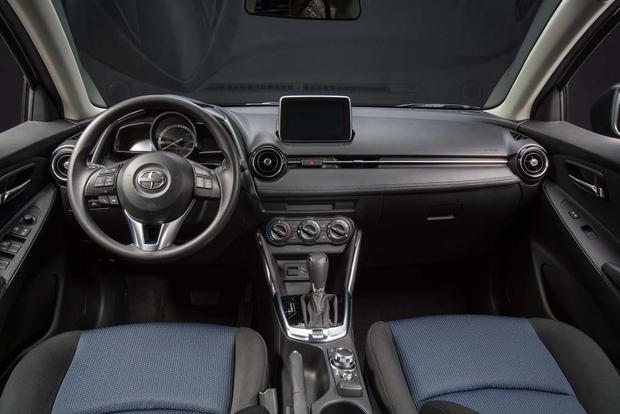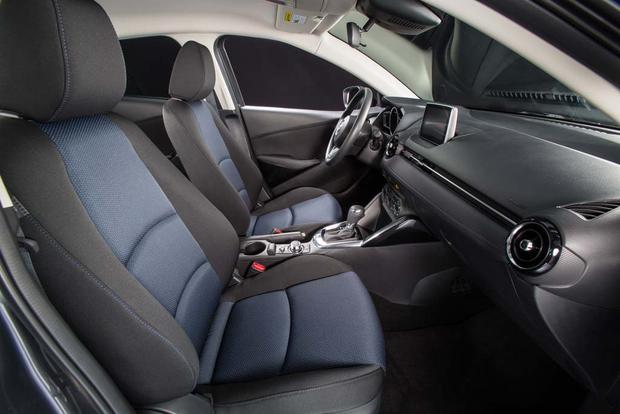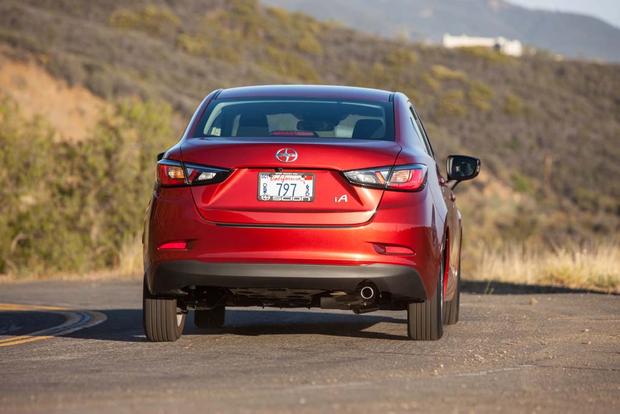 The Scion lineup is growing. After years with only hatchbacks (including the sporty tC, which included a large liftback), the brand expanded its lineup in 2013 with the addition of the FR-S sports car. Now, the expansion continues with the 2016 Scion iA sedan. Featuring budget-level pricing and standout styling, the iA suggests Scion's first-ever sedan could be a hit (on paper, anyway). How does it fare in real life? We spent a week behind the wheel to find out.
Handsome Styling, Excellent Interior
The first reaction each of our testers had upon climbing inside the iA was that it looks great. The iA is filled with handsome cabin materials that stand out in this segment, and it offers a better overall interior design than most rivals, too. It's the same story on the outside. The iA is a handsome subcompact car, which isn't always the easiest thing to create if you're a designer.
Of course, it's also a Mazda. In fact, the iA is essentially a rebadged version of the Mazda2 sedan, which isn't offered in the United States. The iA gets its good looks from Mazda's stylists and interior design team, which isn't a bad thing. As our automotive content specialist Tommy Flanagan put it, "If you have to rebadge a car, Mazda is a great manufacturer to use due to the quality and reliability."
Comfortable and Efficient
The Mazda2 -- er, sorry, the Scion iA -- also impressed us in a few other ways. Fuel economy was certainly one. One editor averaged 35.5 miles per gallon in mostly city driving, while another saw over 40 mpg in mixed city and highway driving. Those are impressive figures for any car, especially one without a pricy hybrid powertrain.
We also found the iA to be generally comfortable to drive. The ride quality is good, the cabin noise is refreshingly muted, and the seats provide good support for a compact car. As for legroom, Tommy summed it up best as "pretty adequate." That's just about all you can expect from a tiny car like the iA. Our only major gripe is we wish it had a center armrest, as the omission makes long drives tiresome.
Little Else
Unfortunately, there's little else to say about the iA. It's a decent car, yes, but not exactly a great one. Engine power is mediocre, technology is good (a low-speed collision-alert system with automatic braking is standard) but not great (so are rear drum brakes), and the driving experience isn't especially engaging.
In fact, our automotive data manager, Ben Cheney, compared the iA to a 1994 Volkswagen Jetta he once owned and came to a surprising conclusion. With similar power, fuel economy, sizing, pricing and driving experience, these two cars are stunningly alike -- and being compared to a '94 Jetta isn't exactly a compliment.
Still, in the subcompact-sedan segment, the primary focus is price point, fuel economy and interior space, not shocking features, muscular engine power or sports-car-like cornering abilities. In that sense, the 2016 Scion iA delivers. It's a good-looking sedan with strong fuel economy, a comfortable ride and a reasonable price. For most subcompact-sedan shoppers, it checks just about all of their boxes.