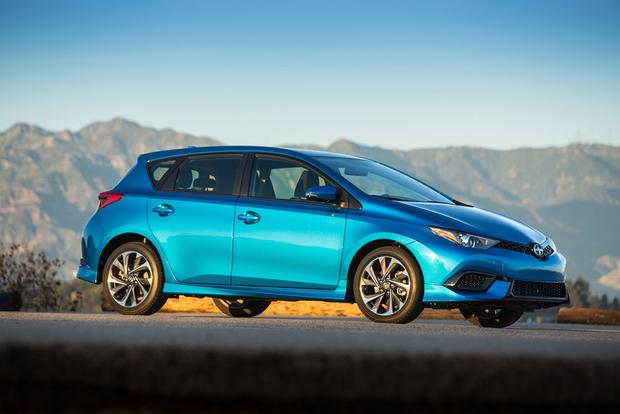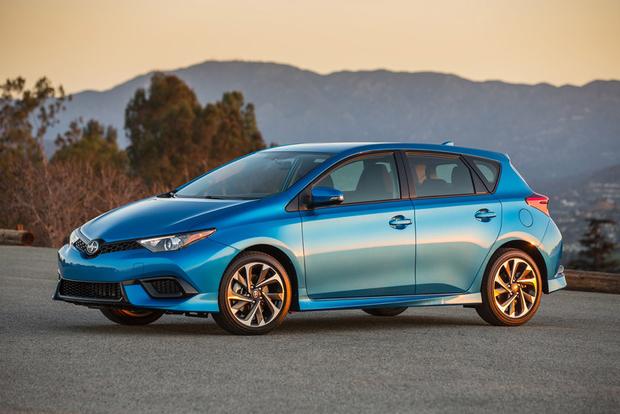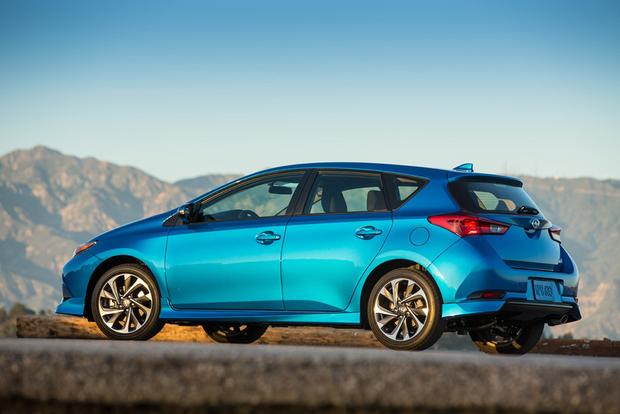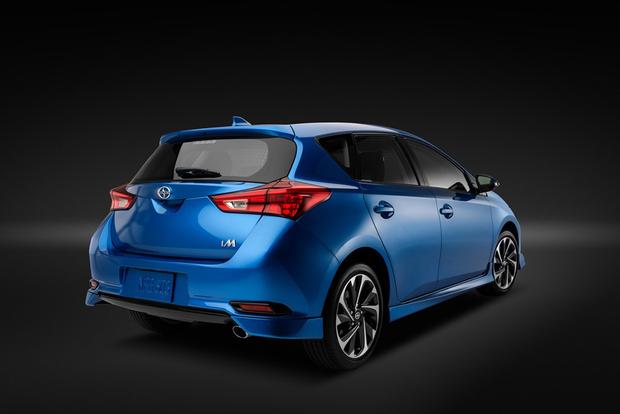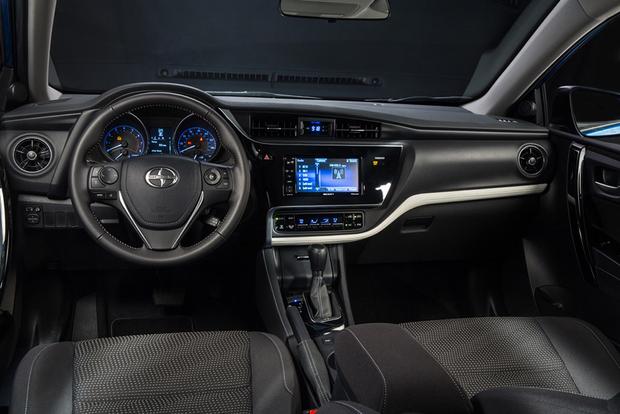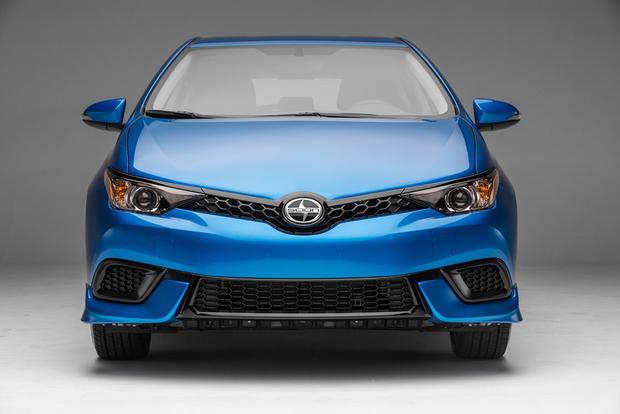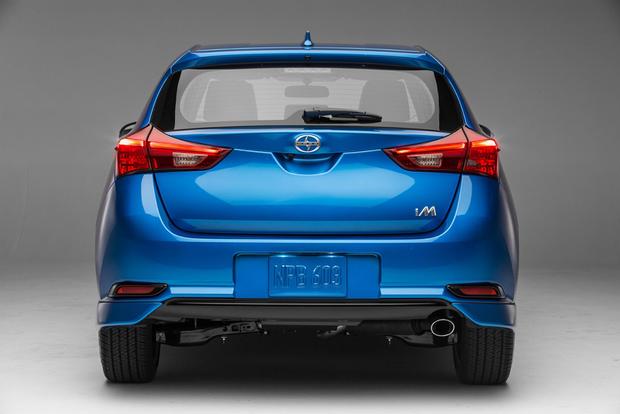 After a relatively stagnant period with few new models, Scion's lineup finally appears to be getting the attention it deserves. The youth-oriented brand has added two new models this year: the small iA sedan and the 2016 Scion iM, a 5-door hatchback with attractive styling and excellent practicality.
For those of you who miss the old Toyota Matrix, which ended production after the 2013 model year, the iM is for you. It touts a similar look and similar interior room but an updated design and a lot more equipment. The iM is also a good choice for drivers who want a reliable, fuel-efficient, entry-level Toyota but couldn't stomach the controversial design of Scion's previous hatchback models.
The only drawback: The iM was released only a few months before Toyota announced it would shutter the Scion brand for good. While Toyota says the iM will continue life as a Toyota, we suspect some buyers won't like the idea of buying from a brand that's about to cease operations. With that said, the demise of Scion could mean that good deals are easy to find on the brand's remaining models.
What's New for 2016?
The iM is a completely new car for the 2016 model year.
What We Like
Practical interior; handsome styling; lots of equipment; reasonable pricing
What We Don't
Mediocre engine and driving character; infotainment system has aftermarket feel
How Much?
$19,300
Fuel Economy
The iM offers only one engine: a 137-horsepower 1.8-liter 4-cylinder, which is available with a 6-speed manual or a fuel-saving continuously variable automatic transmission (CVT). Offered only with front-wheel drive, the iM boasts fuel economy ratings of up to 27 miles per gallon in the city and 36 mpg on the highway with the 6-speed manual or 28 mpg city/37 mpg hwy with the CVT automatic.
Standard Features & Options
The 2016 Scion iM is offered in only one trim level. It starts at $19,300 and includes 17-inch alloy wheels, dual-zone automatic climate control, a backup camera, a 7-in touchscreen with app capability, power accessories (windows, mirrors, locks), keyless ignition with a push-button starter, a leather-wrapped steering wheel, cruise control, Bluetooth phone and audio connectivity, and a USB port for music.
The iM has only a few options. The biggest is a navigation system, though Scion dealers also offer exterior style enhancements, along with performance upgrades such as an air filter, improved sway bars and suspension-lowering springs.
Safety
As of March 2016, the Scion iM has not yet been crash-tested by the federal government's National Highway Traffic Safety Administration or the nonprofit Insurance Institute for Highway Safety.
As for safety features, the iM includes only the basics, touting 4-wheel anti-lock brakes, side-curtain airbags, a backup camera and traction and stability control. The iM doesn't offer any of the latest modern safety gadgets such as lane-departure warning, a blind spot monitoring system, forward-collision warning or automatic braking.
Behind the Wheel
Despite the iM's sporty appearance, it's a disappointment on the road. Its hp is leagues behind class rivals: The Ford Focus touts 160 horses, the Mazda3 offers 184 hp, and the VW Golf offers 170. The result is that the iM is disappointingly slow, especially for a 2016 vehicle. We could tolerate 10-second 0-to-60 runs in the mid-2000s, but no longer.
The same disappointment carries through to the iM's handling, where steering is so light and overassisted that there's very little joy in driving the car at all. Indeed, with the iM, corners aren't something you carve so much as something you float through, pointing the steering wheel in the general direction you want to go. While this is OK for a full-size SUV or a pickup, most hatchback drivers want to have a little fun behind the wheel.
Fortunately, for drivers who aren't looking for an exciting experience, the iM makes up for its lack of fun with a smooth ride and a quiet interior. It rolls over bumps better than most rivals, while wind and road noise are fairly well contained at all speeds. Still, we think the iM could use some extra pep -- and improved steering and handling -- before we recommend it over any close competitors.
Other Cars to Consider
2016 Ford Focus -- The Focus' design isn't as modern as the iM's, but the Ford offers better handling, more equipment and more power for about the same money.
2016 Mazda3 -- The Mazda3 is possibly our favorite hatchback thanks to its combination of modern safety technology and an excellent driving experience -- two items the iM lacks.
2016 Volkswagen Golf -- The 5-door Golf hatchback isn't as roomy as the iM, but it offers a nicer interior and (of course) more power.
Used MINI Cooper -- If you like the iM's hatchback practicality but want better performance and a more luxurious interior, consider the MINI Cooper. It handles like it's on rails, and it feels like a baby luxury car inside -- but its higher price may mean you'll have to consider a used model.
Autotrader's Advice
Since there's only one trim level, that's the one we recommend. But if you're into steering, handling and acceleration, you might want to consider one of the iM's rivals instead.