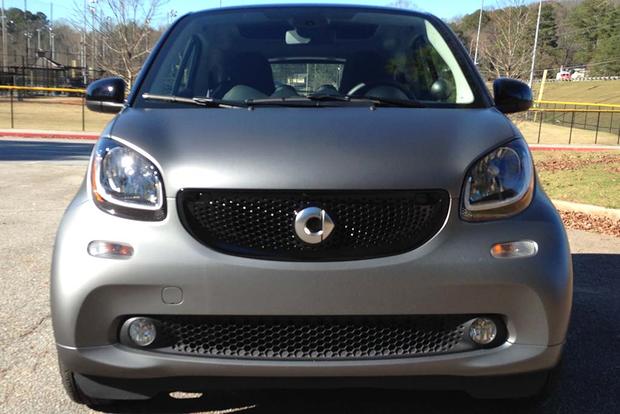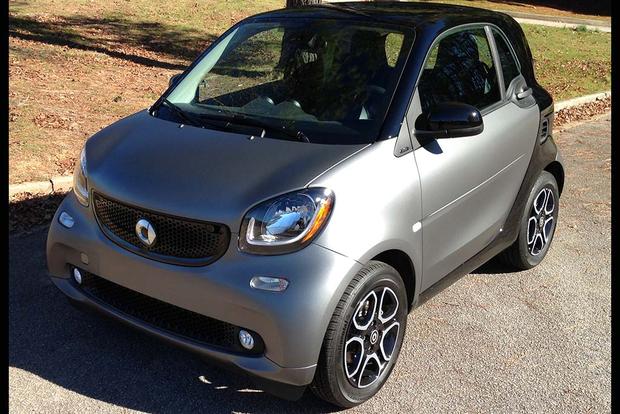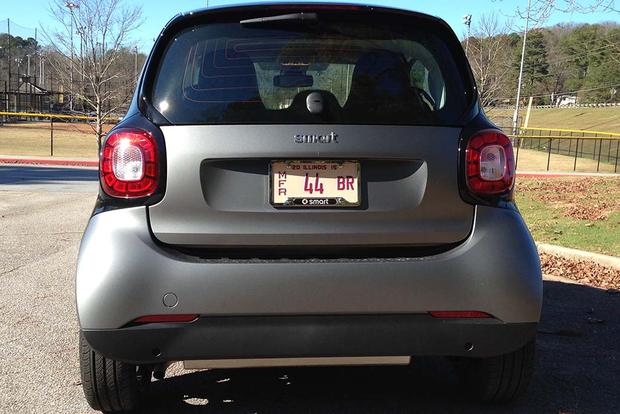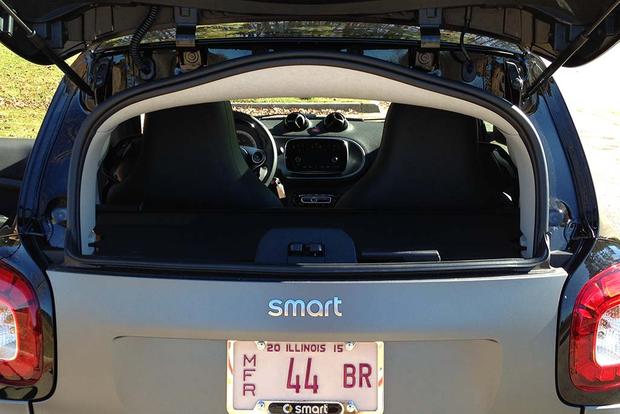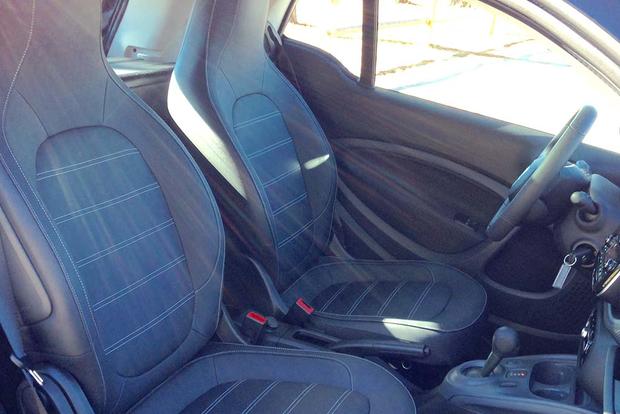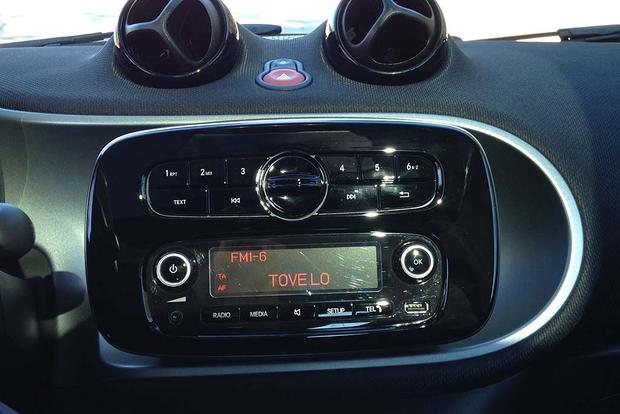 Ever since the smart fortwo first went on sale in the U.S. for the 2008 model year, it's been something of a curiosity due to its small size and unusual shape. This year, the smart car has finally been redesigned, and we recently had the chance to spend a week behind the wheel of the 2016 smart fortwo in order to check it out. So what do we think? We've rounded up our thoughts into our latest real world review.
Stylish Inside and Out
First things first: We really like how the new smart fortwo looks. In fact, we think the small hatchback's redesign was one of the most successful in recent memory, as it managed to modernize the car's appearance without compromising its distinctive shape, style and dimensions. The fortwo looks newer than before, but it still has the famous smart car design that makes it clear you couldn't be looking at anything else.
The fortwo is also dramatically improved on the inside. Not only does the new fortwo offer improved cabin materials, but it also touts more style just about everywhere you turn -- something the old model was surprisingly short on. The latest version is finally as unique and cute on the inside as it is on the outside.
Surprisingly Fun to Drive
Styling, however, is only one component of the fortwo's experience. The way it drives is another -- and we're happy to say we were pleasantly surprised with our time in the fortwo. In fact, our Automotive Data Editor Ben Cheney says he climbed in the car and spent the first few minutes laughing, noting that it's a highly unusual and different experience from virtually every other car on the road.
It isn't just the fortwo's size that makes us appreciate its driving characteristics. We also like its new engine -- a 0.9-liter turbocharged 3-cylinder that makes 89 horsepower and 100 lb-ft of torque. That's a big boost over last year's engine (19 hp and 32 lb-ft of torque), and it makes the car feel a lot more peppy and exciting. Cheney also noted that he appreciated the tall seating position, which provides excellent visibility and improved handling compared to the outgoing model.
What's the Point?
With that said, we're still not exactly sure why most people buy the smart fortwo. Unless you're really eager to drive around in something very distinctive, the fortwo doesn't work in the vast majority of U.S. cities, perhaps only making sense in densely populated, parking-strapped areas such as downtown Boston, Chicago, New York City, Philadelphia or Washington, D.C.
Otherwise, the fortwo is surprisingly expensive for what it offers: Despite only two seats and 89 hp, it starts around $15,500 with shipping -- or about $2,500 more than the 4-door Nissan Versa sedan. And fuel economy isn't as impressive as you might expect: The fortwo boasts 34 miles per gallon in the city and 39 mpg on the highway, which isn't better than many other practical subcompacts (such as the Honda Fit).
Our Take
As a car, the 2016 smart fortwo isn't perfect. It's too small, a little too expensive and not very practical. As a statement, however, the fortwo is ideal for many city-dwelling drivers who want to stand out from the crowd -- and have some fun doing it. If you find yourself in that group -- and you don't often haul around large items or carry more than one other person -- the smart fortwo might make sense for your needs. We're certain you'll have a blast driving it.