Car Comparison
2016 Subaru Crosstrek vs. 2016 Mazda CX-5: Which Is Better?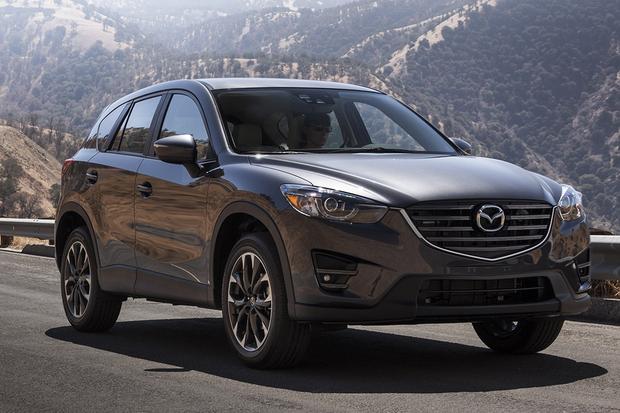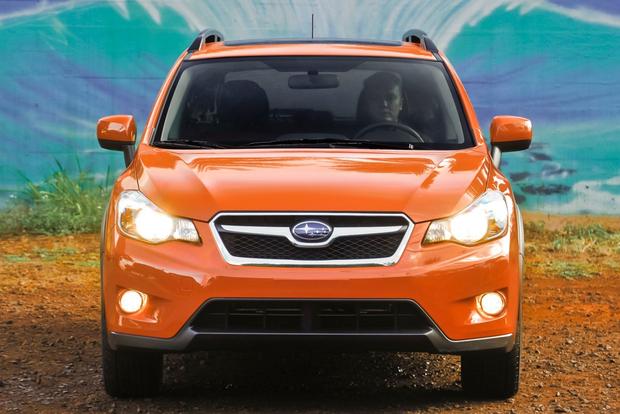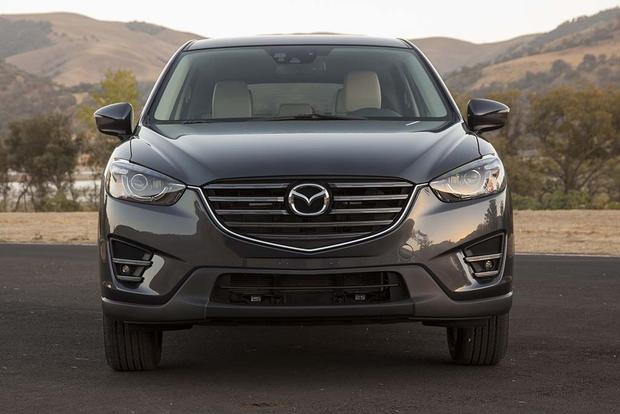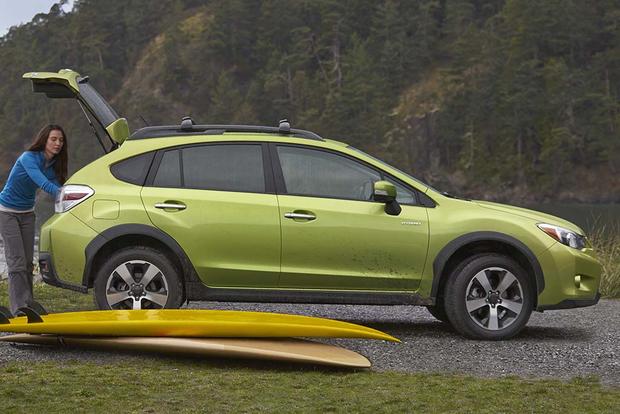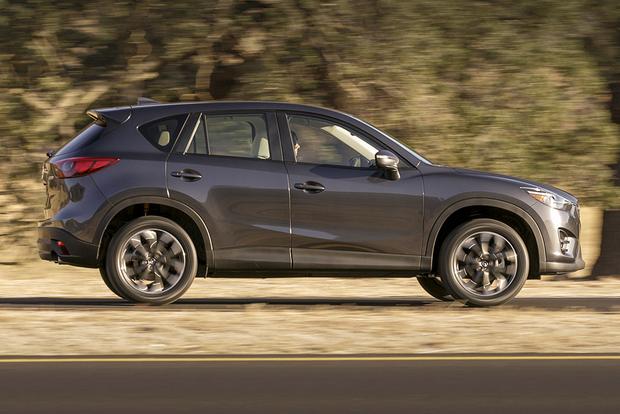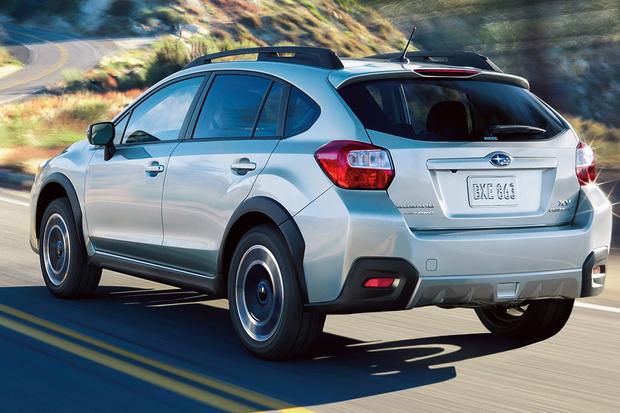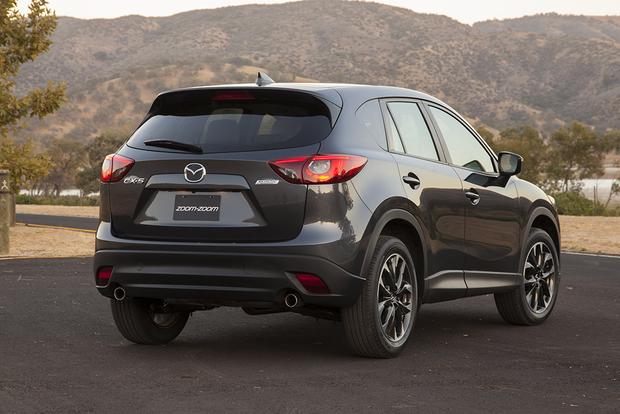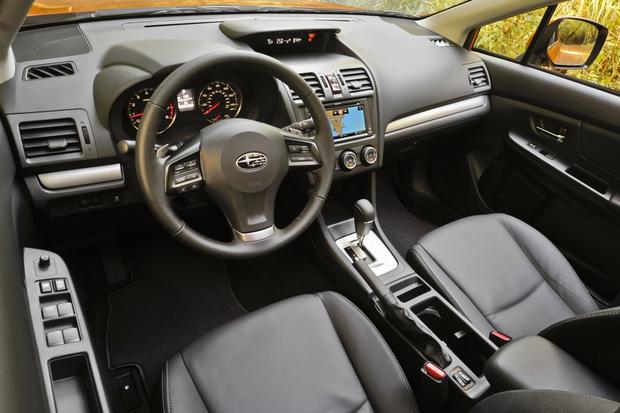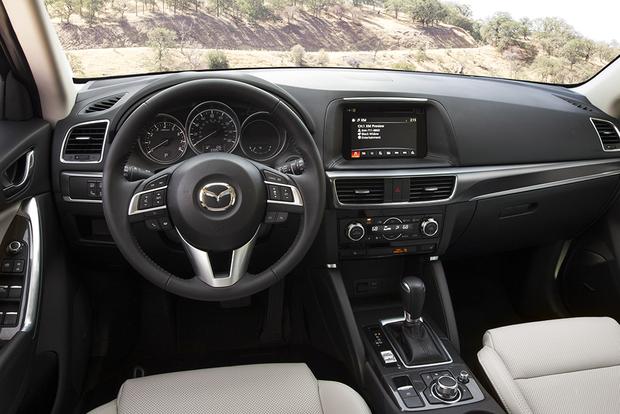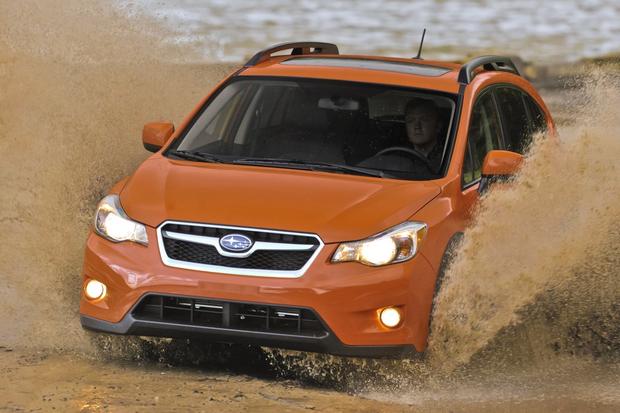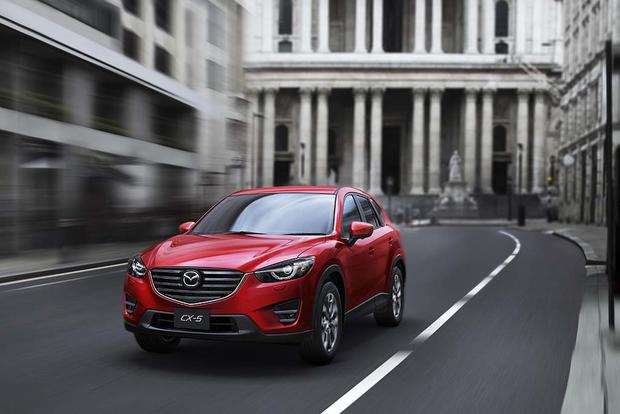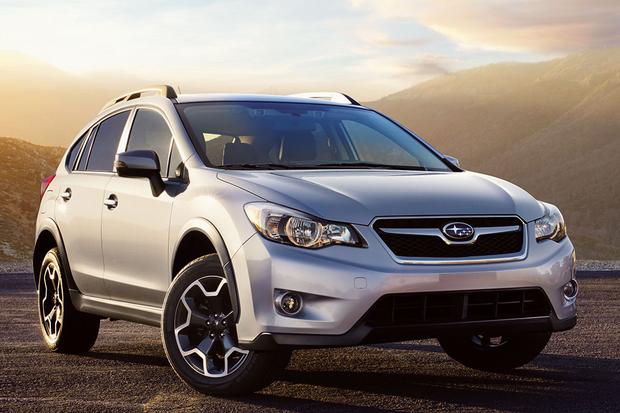 If you're interested in a compact crossover, you're probably already considering the 2016 Mazda CX-5, which offers handsome styling, lots of equipment, reasonable pricing and excellent fuel economy. In addition to the other usual suspects, you should also consider the 2016 Subaru Crosstrek, which has been a wildly popular half-wagon, half-SUV based on the brand's compact Impreza hatchback. Which one is better? We're taking a close look at both models to find out. First, let's see what's new with the CX-5 and the Crosstrek for the 2016 model year.
2016 Subaru Crosstrek
The Crosstrek sees several changes for 2016. One is the loss of XV in its name, as its official designation has been updated from XV Crosstrek to just Crosstrek. Other updates include a revised front end, Subaru's new STARLINK system with emergency assistance and stolen-vehicle notification, an available blind spot monitoring system and a forward-collision alert system.
2016 Mazda CX-5
The CX-5 is refreshed for 2016 with minor exterior changes, a revised interior and new options including LED headlights, lane-departure warning, rear cross-traffic alert and adaptive cruise control.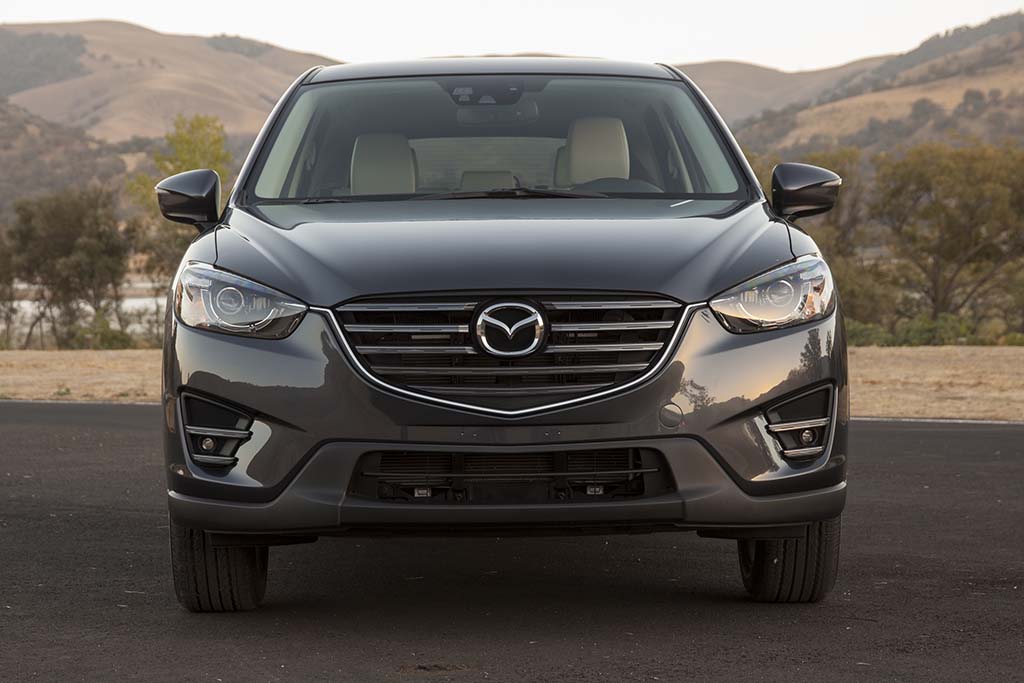 Reliability
Although industry experts have not yet rated the CX-5 and Crosstrek for reliability, Consumer Reports has given both vehicles an above-average score based on data submitted by its readers. Both models also offer an identical warranty of 3 years or 36,000 miles of bumper-to-bumper protection and 5 years or 60,000 miles of powertrain coverage. As a result, this category is too close to call, though we suspect drivers interested in reliability will be pleased with either of these models.
Fuel Economy
Both the Crosstrek and the CX-5 offer two engine options. In the Crosstrek, the standard engine is a 148-horsepower 2.0-liter 4-cylinder, which is mated to all-wheel drive and a standard 5-speed manual transmission or an optional continuously variable automatic transmission (CVT). Fuel economy is 23 miles per gallon in the city and 31 mpg on the highway with the manual or 26 mpg city/34 mpg hwy if you spring for the automatic.
Drivers interested in better gas mileage can upgrade to the Crosstrek Hybrid, which boasts a 160-hp hybrid version of the same engine. Mated only to the CVT, that powertrain boasts up to 30 mpg city/34 mpg hwy.
The CX-5's base powertrain is a 155-hp 2.0-liter 4-cylinder, which comes standard with a 6-speed manual transmission and front-wheel drive. Equipped with that power plant, the CX-5 delivers 26 mpg city/35 mpg hwy. Drivers interested in more power, an automatic transmission or all-wheel drive can choose a 184-hp 2.5-liter 4-cylinder, which solely comes with an automatic. That powertrain offers 26 mpg city/33 mpg hwy with front-wheel drive or 24 mpg city/30 mpg hwy with optional all-wheel drive.
Which one is best? The Crosstrek Hybrid stands above all, followed by base-level versions of the CX-5. The Crosstrek Hybrid can be pricy, and the entry-level CX-5 is only offered with a stick shift. Go for a middle-of-the-road automatic model with all-wheel drive and you'll find the Crosstrek has a slight advantage, touting 26 mpg city/34 mpg hwy to the CX-5's 24 mpg city/30 mpg hwy. If you don't need all-wheel drive, however, the CX-5 also offers a respectable 26 mpg city/33 mpg hwy with front-wheel drive, which are virtually identical figures to the Crosstrek's numbers.
Safety
Both the CX-5 and the Crosstrek earned a perfect 5-star overall safety rating from the federal government's National Highway Traffic Safety Administration. Likewise, both models earned a coveted Top Safety Pick+ score from the nonprofit Insurance Institute for Highway Safety, suggesting these models boast highly impressive crashworthiness.
When it comes to safety features, both the Crosstrek and the CX-5 offer a litany of gadgets, a few of which aren't even available yet on some luxury cars. Standard features are as expected. Both models offer anti-lock brakes and side-curtain airbags, for instance. Options range from the usual, such as a blind spot monitoring system, to the impressive, such as adaptive cruise control and forward-collision alert with automatic braking. This category is, once again, too close to call, as it's clear both of these automakers take safety seriously.
Technology
Both the Mazda CX-5 and Subaru Crosstrek tout remarkably similar technological offerings. While the Mazda's infotainment system was once a step above the Subaru's, recent improvements (from both Subaru and Mazda) have resulted in both systems being roughly on par. The two models also both offer 7-inch touchscreens with easy-to-use menus and controls. It's the same story with safety equipment. While the Mazda once had a major advantage, the recent addition of Subaru's EyeSight technology has made these two models among the safest in the segment.
As a result, the only real technological differences between the CX-5 and the Crosstrek are slight. Namely, the CX-5 touts LED headlights, which you can't have in the Subaru. The Subaru's forward-collision braking feature works at higher speeds than the Mazda's system. The Mazda offers automatic high beam control, which isn't available in the Crosstrek, and only the Subaru touts an available hybrid powertrain.
Although the majority of technology features in these two models is shared, gadget lovers may find some key differences. If you find it important to have the latest technology, we suggest you thoroughly test out both vehicles before signing the papers.
Driving Experience
Despite the fact many shoppers probably think of the Crosstrek as a car and the CX-5 as an SUV, the truth is that less than four inches separate the heights of these two models. We'd call them both crossovers.
We think the CX-5 SUV drives better than the Crosstrek car. Don't misunderstand us; the Subaru offers stable, sure-footed handling in just about any situation, but it's hardly fun, with only 148 hp and fairly light steering. On the contrary, you can have as much as 184 hp in the CX-5, and you'll also have tighter steering and improved handling, too. While it may be counterintuitive, we think shoppers interested in an enjoyable driving experience would likely prefer the CX-5 to the Crosstrek.
Autotrader's Advice
Despite their differences in design, the 2016 Mazda CX-5 and 2016 Subaru Crosstrek offer a lot of similarities. Both tout a long list of safety features, both offer excellent crash-test results, both boast strong reliability and both are near the top of the small crossover segment when it comes to fuel economy. It's also worth noting both offer starting prices within $200 of one another.
While choosing between these two is hard, we'd probably go with the Mazda. We like its sharper handling, and we prefer its available 2.5-liter engine, which offers strong performance without sacrificing fuel economy. Given the Crosstrek's many benefits, we wouldn't fault anyone for choosing the Subaru instead, especially if they were offered a particularly good deal.
Find a Subaru Crosstrek for sale