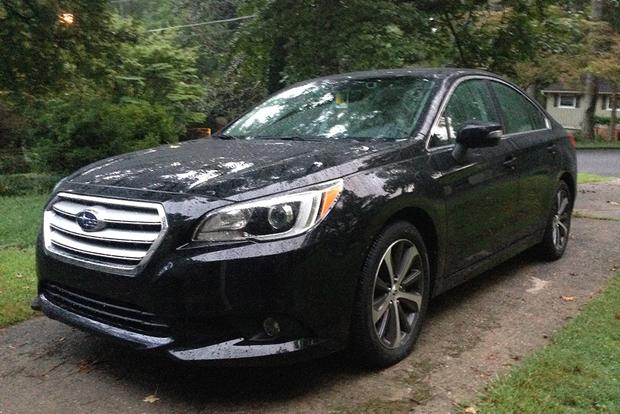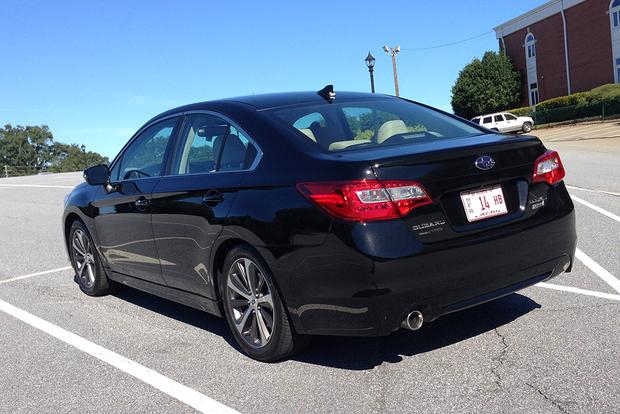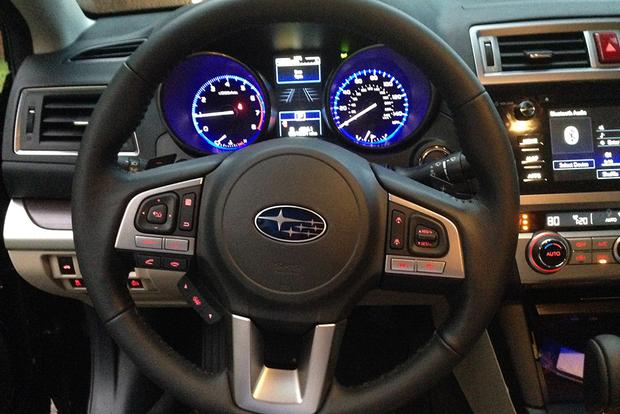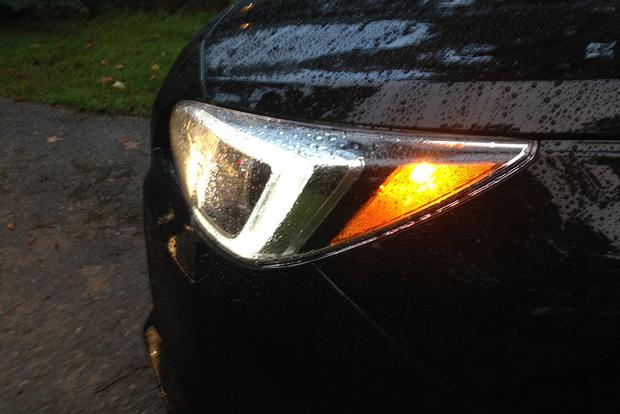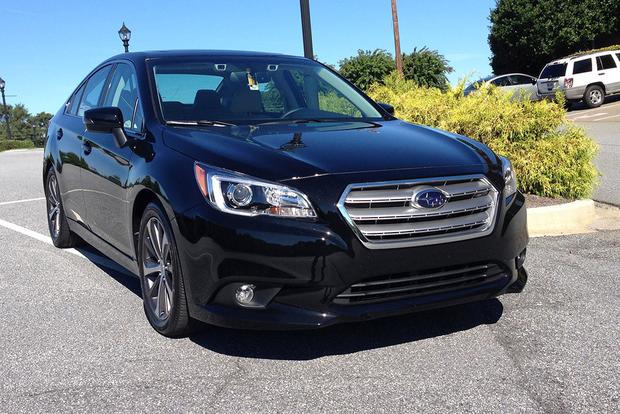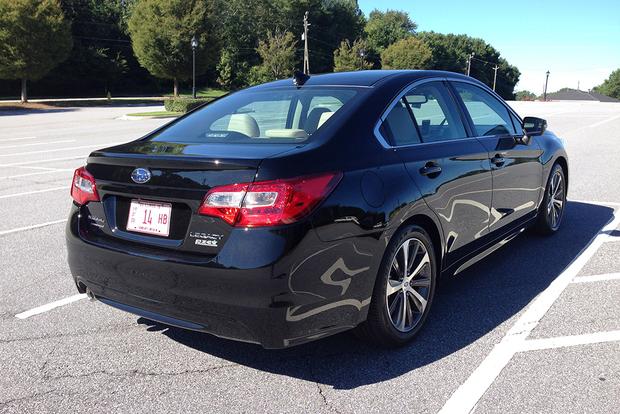 Several different editors have taken our 2016 Subaru Legacy long-term test car home over the last few weeks, giving us the chance to get a few different impressions about the midsize sedan's driving experience and technology. Many reactions have been positive, while other items haven't yielded quite such a favorable response.
Virtually everyone has good things to say about the Legacy's EyeSight technology, which is a suite of safety features that runs the gamut from lane-departure warning to adaptive cruise control. And there's a hidden benefit of EyeSight that we really like: If you happen to be looking down while you're at a stoplight, the system will notify you if the cars ahead of you have started moving.
The Legacy also receives many compliments for its simplicity. One editor reported, "Nothing is overdone with the interior or the technology," while another noted that it's easy to get in the car and learn everything quickly. That isn't true of some new models and even some of the Legacy's rivals, which offer too many buttons and exaggerated interior styling.
On the other hand, our editors have also noted a few flaws with our long-term 2016 Subaru Legacy. One points out that the sedan touts too much wind noise on the highway, while another mentioned the steering feels a little heavy in city driving, though it lightens up at higher speeds. We've also noticed another interesting quirk: Opening the trunk seems to take a little more effort than it did before. We hope a strut isn't going bad so early into our long-term test.
The real point here isn't even about the Legacy specifically, but to say that you shouldn't take anything for granted when it comes to buying a new or used car. Heavy steering is thought to be a real asset to many. Others like the light, quick feel found on many large SUVs. A lengthy test drive is the key to finding the right car no matter what you've read.