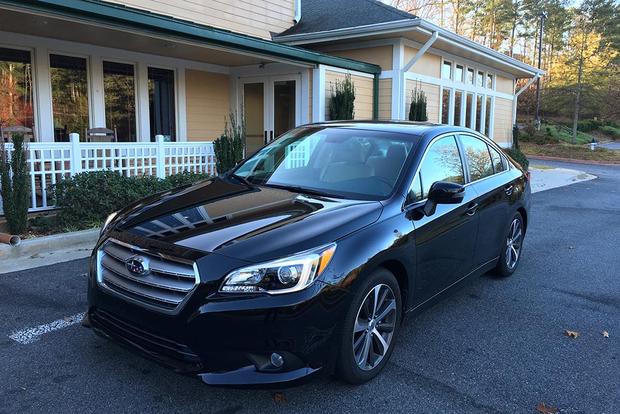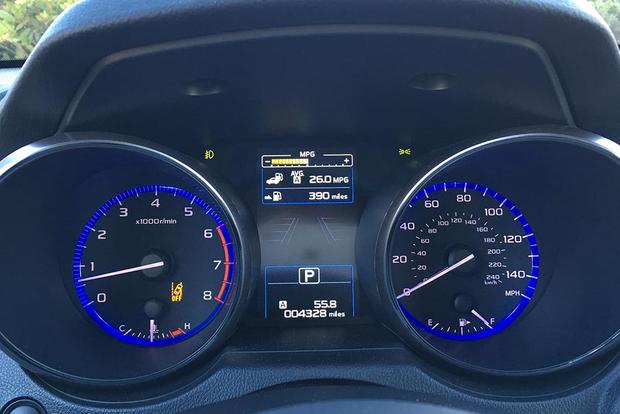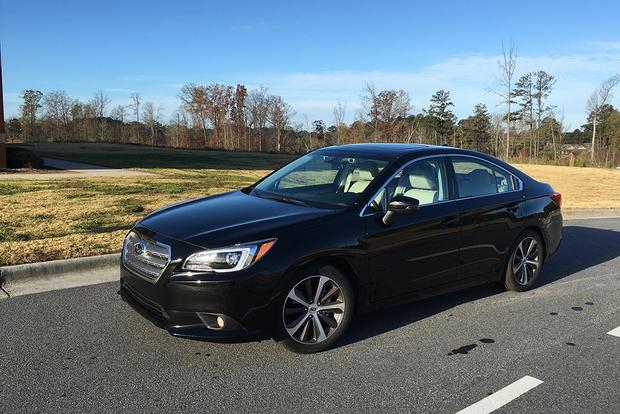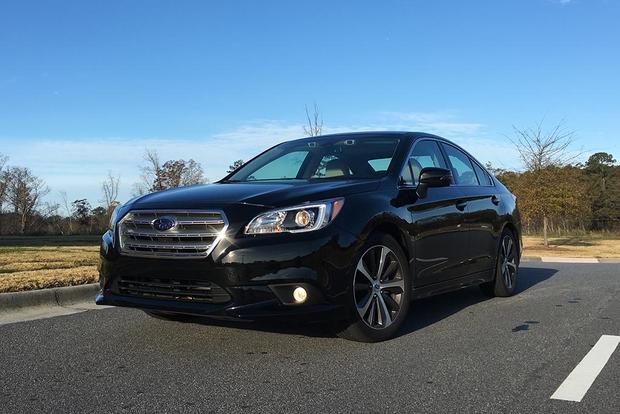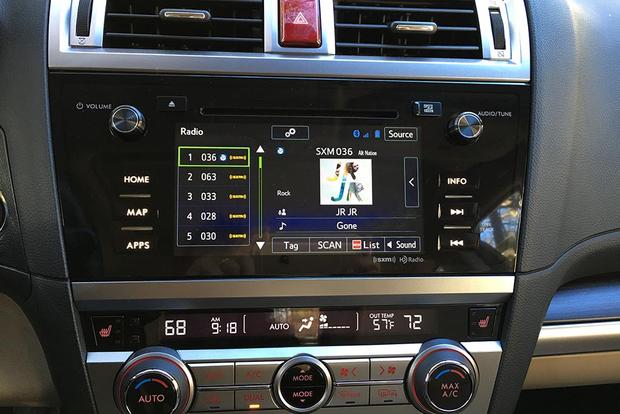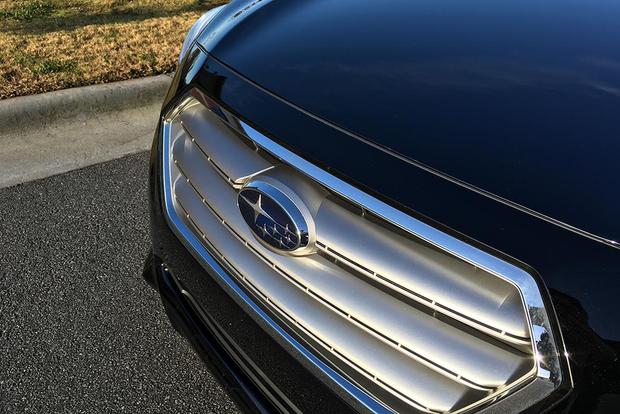 Like most cars today, the 2016 Subaru Legacy has a fuel economy gauge that lets you know how well you're doing in terms of miles per gallon. Some have rapidly changing numbers, while others have a gauge. Right above the speedometer, the Legacy has a colored bar with a plus or minus sign. The plus side lights up green when you're getting good fuel economy; the minus sign lights up yellow. Essentially, anytime you're on the gas to go up a hill, pass or accelerate from a stop, it's all yellow.
Here's the thing I like about the Legacy's mpg gauge: It's honest. Even when you're at a stoplight, the bar is fully yellow. The car is telling you that, if you're not moving forward, you're wasting gas. It's especially frustrating if you live in a city, such as San Francisco or New York City, where you have to stop to pay a bridge toll every morning. That bridge toll is costing you more than the $6 fee -- it's also costing you extra money in gas every week.
Honestly, we've been seeing a lot of that yellow bar lately, because the Legacy is fun from behind the wheel. It really has great acceleration at moderate speed -- say 30-60 miles per hour. There's something about the engine and the continuously variable automatic transmission that works well together. This car is ideal for everyday commuting and looking for a nice twisty back road -- there are many of those here in North Georgia. We haven't experienced a lot of snow and ice yet, but we're looking forward to winter in our Legacy.
The one thing about all-wheel drive that's interesting is that it seems like the feature is as much about peace of mind as it is about the actual mechanical function of the system. During a stretch of several very rainy days, I felt less worried about the car slipping and sliding than I might have in another car without all-wheel drive. I can't say I felt the all-wheel-drive system working (you can in some cars), but I did feel more confident in the rainy weather and opted to drive the 2016 Subaru Legacy home, versus how I might feel about other, more expensive 2-wheel-drive sedans.