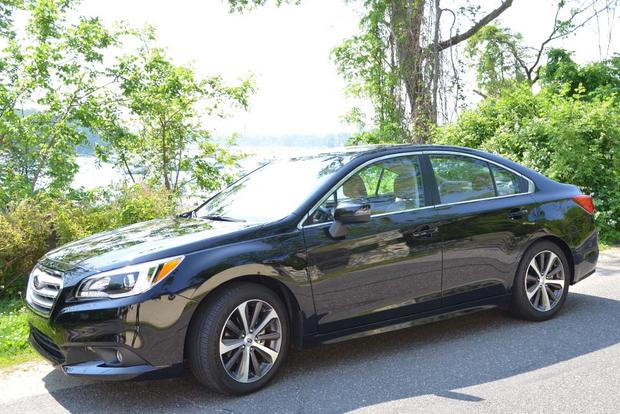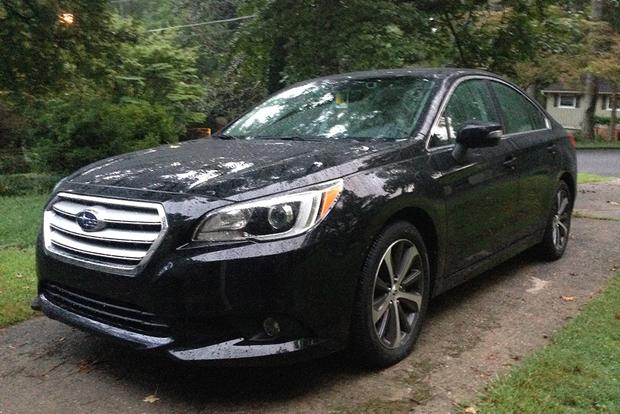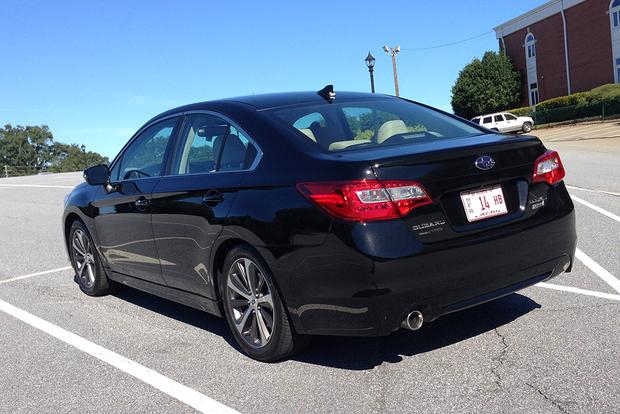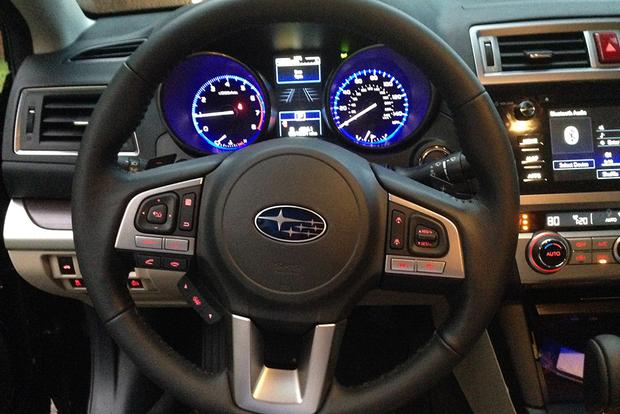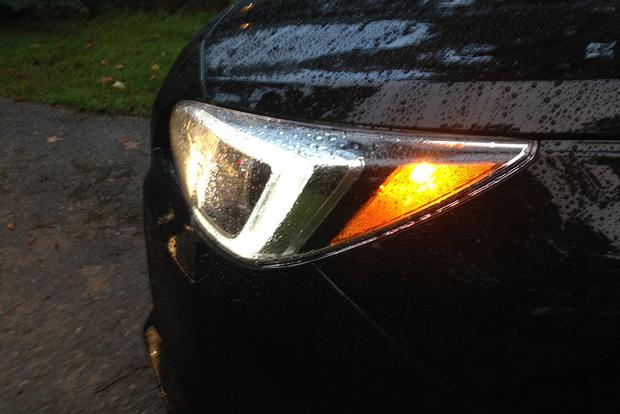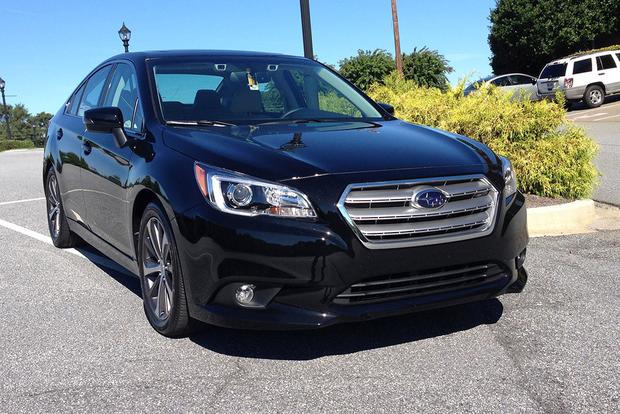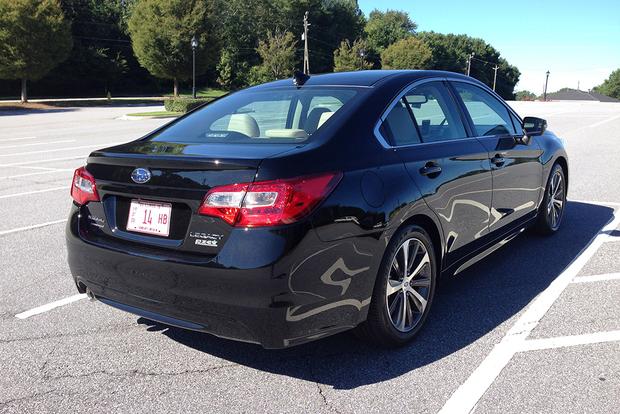 When you drive a car every single day for more than, say, a week, it starts to feel like "your" car. That's where I am with our long-term 2016 Subaru Legacy. It's totally my car -- and just like my personal daily driver, there are features I really like, and a few that I don't.
Call Me Maybe
One small detail that I really appreciate in the Legacy is the fact that when I'm sitting in the car while it's on and I start a call directly from my iPhone (as opposed to using voice recognition), the call is picked up via Bluetooth, making it hands-free. I recently spent a month in our long-term Honda Pilot and it drove me crazy that when I started a call from my handset, Bluetooth wouldn't automatically engage. So I'd have to hold my phone until the touchscreen gave me the option of making the call hands-free. It's a minor detail, but when you talk on the phone in your car a lot, it can make a big difference. I should note, a few of our editors did mention that when you start your call outside of the car and then get in and turn the car on, Bluetooth will not pick up the call.
Pop It Like It's Hot
This is a silly thing, but I cannot get the Legacy's key fob to pop the trunk. I am a mom with two small children. Those children have a lot of stuff. When I walk out the door to my garage in the morning, arms filled with backpacks, lunches, a laptop, a purse and at least one child, I really need that key fob to work! And it's not like the fob's battery is dead or anything like that. It locks and unlocks the car perfectly! We will further investigate the case of the broken trunk-popping mechanism and report back at a later time.
The 2016 Subaru Legacy has been a great daily driver for me so far. If I can find a way to pop the trunk remotely, I just might try to keep it for a little longer.