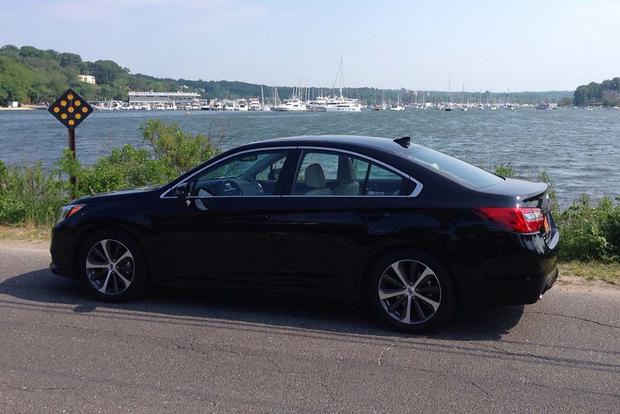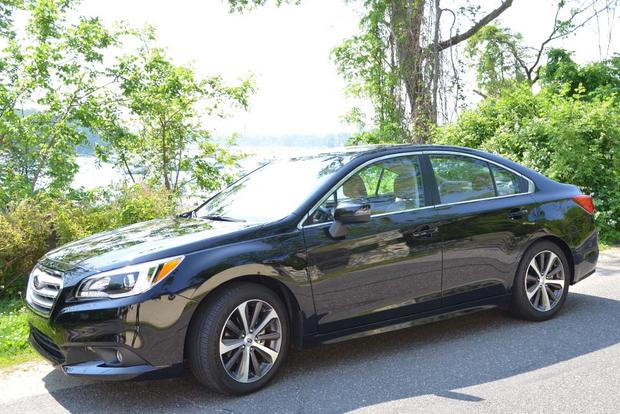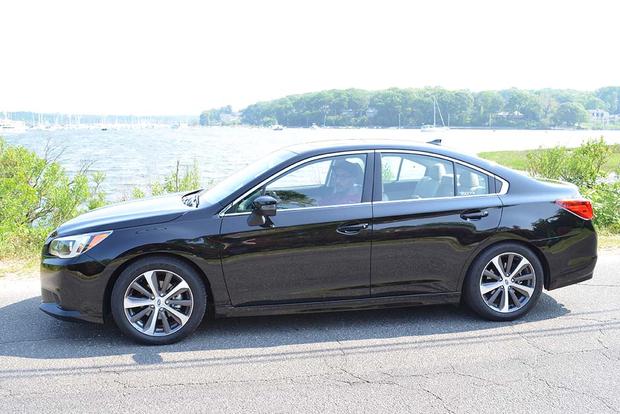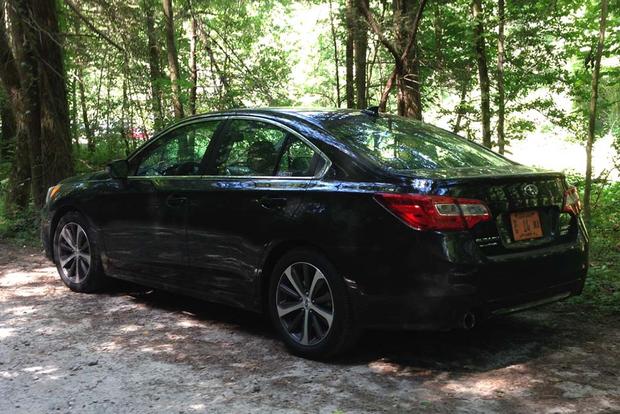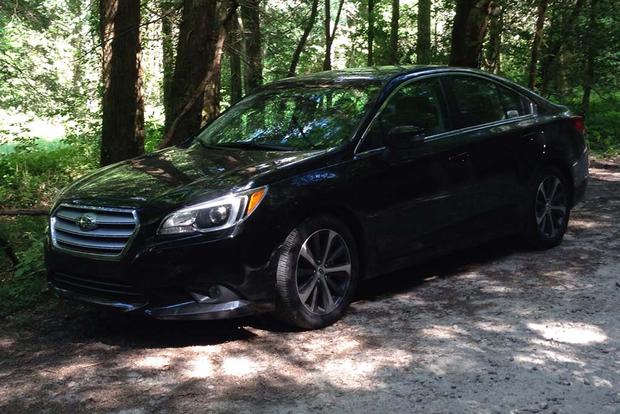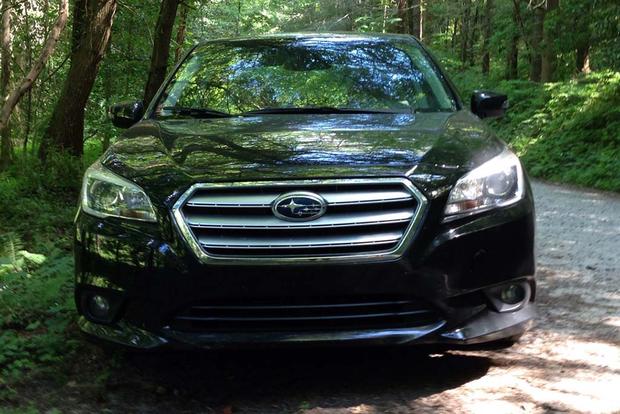 I recently had the opportunity to take our 2016 Subaru Legacy on a fairly lengthy road trip from Atlanta, Georgia, to Huntington, New York, over Memorial Day weekend. While I had taken the Legacy on shorter road trips in the past, this was the first time I was able to experience the midsized Subaru on the open road for longer than an hour or two at a time.
Admittedly, I did have some reservations about taking the Legacy on this trip due to the length of the trek to eastern New York and the uncomfortable road trips I've endured in other vehicles. Clocking in at a little over 900 miles, the trip is far from a Sunday drive, and the idea of sitting in a marginally comfortable driver's seat made my lower back ache in anticipation. However, I soon realized that there were few cars that could have been more appropriate for the extended trek to Long Island.
Useful Technology
While cruising along on the epic 16-hour trip, I was able to utilize several of the Legacy's more advanced features, such as lane-keep assist and adaptive cruise control. Lane-keep assist works subtly yet effectively, and it comes in handy while you shift your attention from the road to choosing a satellite radio station or checking for highway congestion on the navigation system. And after several hours of looking at taillights and white lines, lane-keep assist prevents you from drifting as your attention span wanes and Taco Bell signs seem more important than what lane you're in.
Lane-keep assist was a great feature, but the Legacy's adaptive cruise control was the real star of the trip. The technology allows you to select one of three preset distances between your vehicle and the car you're following, as well as your desired speed (as with standard cruise control). The Legacy's system is much more predictable than other versions when cars choose to merge into the lane ahead and shorten the desired distance between your car and the vehicle in front. Some systems don't handle these situations well, triggering forward-collision alert and inducing panic. But the Legacy responds maturely, sounding no alarms unless absolutely appropriate and applying just enough braking power to slow the vehicle and maintain the preset distance. Adaptive cruise control also reduces speed to a full stop if necessary when encountering thick traffic. This semiautonomy allows drivers to take in more of their surroundings -- in my case, the mountains of North Carolina -- instead of focusing incessantly on the road ahead.
The Legacy's blind spot monitoring system also proved its worth, especially while driving along the notoriously perilous Cross Bronx Expressway. In addition to being congested and in disrepair, the Cross Bronx features some of the most aggressive drivers on the planet. This was a short leg of the journey, but I encountered more near- misses here than in any other segment of my trip. Thankfully, the blind spot monitoring system notified me of hurried drivers in my desired lane and kept me from being the cause of yet another traffic jam in New York City's most rugged borough.
Marvelous MPG
The Legacy's fuel-sipping 4-cylinder engine performed admirably throughout the varied conditions on the trip. I was able to average a fairly impressive 31.03 miles per gallon, which included significant time sitting in traffic in the Northeast and several hours in a virtual standstill due to a tractor-trailer wreck on a 2-lane highway a few miles from the North Carolina-Virginia border.
Thanks to the efficiency, I only stopped for gas once on the trip up to New York and once on the way back down to Georgia. That's in addition to one fill-up while motoring around Long Island over Memorial Day weekend and two respective top-offs prior to departing each way. This saved money as well as time by relieving me of frequent fuel stops. At one point, I managed to squeeze 538 miles of range from one tank of gas, which is impressive by any standard.
Minor Adjustments
My one complaint regarding the otherwise capable Legacy's uber-efficient engine is that it lacks quickness. But despite the anemic acceleration, performance can be improved by turning off stability control, thereby freeing up some electronically managed power. While this does make the Legacy slightly less safe, it provides enough acceleration to pass lumbering semis.
Seat Comfort
While the driver's seat of the Legacy is more than adequate for short daily commutes and errands, it leaves something to be desired during extended trips. Lumbar support helps somewhat, but after 8 hours of continuous driving, my lower back was screaming for a respite. Times like these made me yearn for Zero Gravity seats like the ones available in our 2015 Nissan Murano. Still, the driver's seat wasn't the most uncomfortable I've ever experienced on a long trip, and given that an aching back is my sole complaint after making two 16-hour road trips, I'd consider it par for the course.
At the End of the Day ...
Even though I've had somewhat of a lukewarm relationship with our 2016 Subaru Legacy in the past, this road trip has significantly changed my opinion. I've come to love the variety of technology and safety features that assist in driving, along with the impressive fuel economy the 4-cylinder engine provides. Now that I've experienced the many virtues of the Legacy, I look forward to the remainder of my time with this capable sedan.