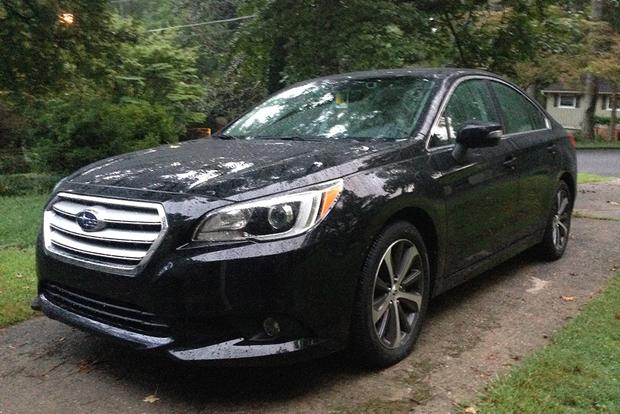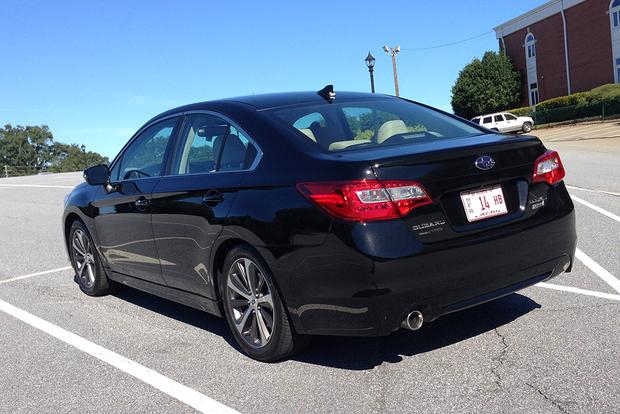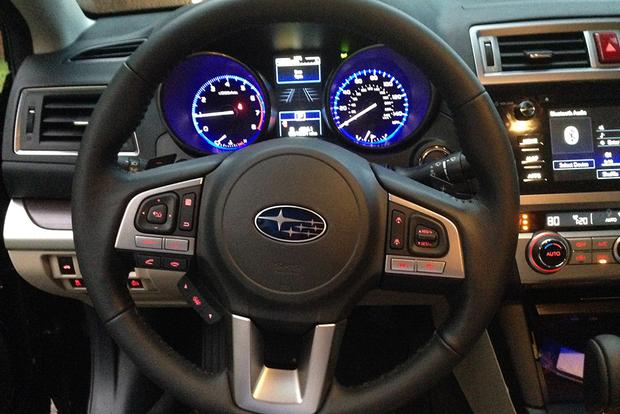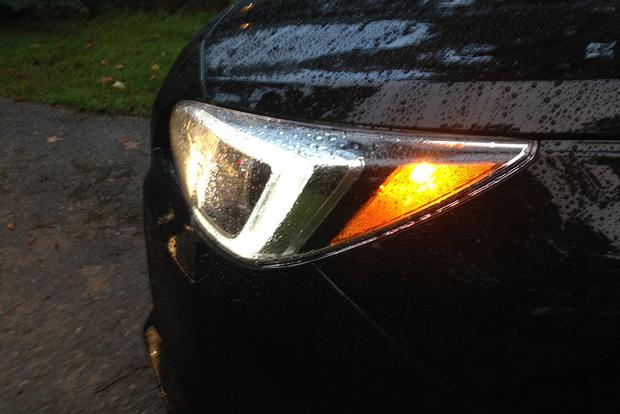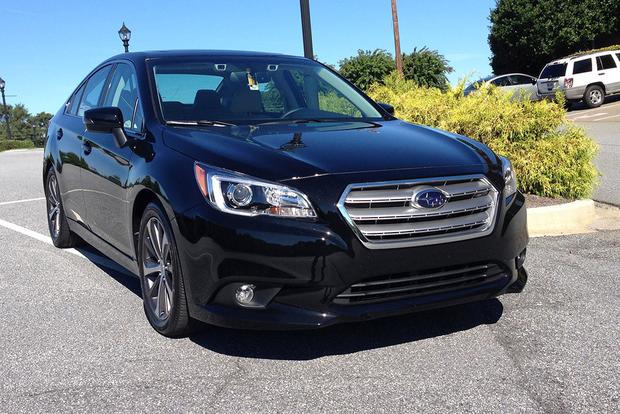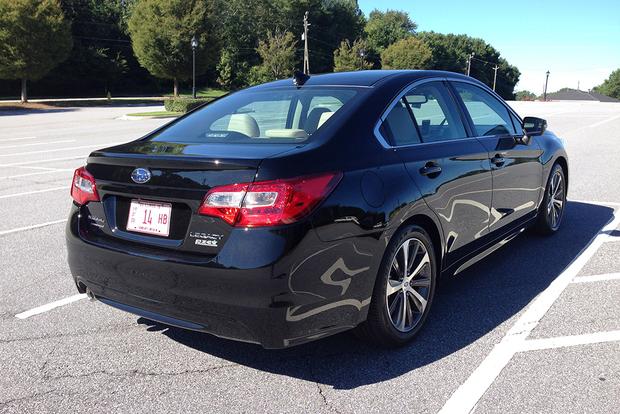 There's a difference between how big a car is and how big it feels.
Sizing It Up
The 2016 Subaru Legacy is slightly shorter in overall length than cars like the Toyota Camry and Ford Fusion, but it offers more headroom up front. By comparison, the Toyota Camry feels much bigger inside. In fact, the Camry has more than an extra inch of rear-seat legroom, yet the Legacy is wider than the Camry. But when it comes to driving the Legacy in the real world, it (as well as the Accord) feels like the perfect size for negotiating grocery store and shopping mall parking lots. The trunk is large enough, but is 1 cu ft. smaller in overall capacity than the 2015 Ford Fusion. Still, the size of the trunk isn't such that it's limiting -- still good for weekly grocery runs and more than enough room for lots of luggage.
Fuel Capacity
One other "just right" dimension of the Legacy is the fuel tank. It might not sound like the kind of thing the average person would geek out about, but the right-sized fuel tank is just as important as the car's fuel economy or miles per gallon. Think about it: What's the purpose of having a fuel-efficient car if you have to stop at the gas station just as often? Good fuel economy should not only be about using fewer resources, but also convenience. Imagine if all Nissan Leaf owners had to go to a gas station to charge up their cars. I'm guessing that lack of convenience would leave some buyers opting for a high-mpg gasoline-powered car. For the sake of comparison, the 2016 Subaru Legacy has an 18.5-gallon tank. The Camry's is 17 gallons; the Honda Accord's is 17.2 gallons and the 2015 Ford Fusion has a 16.5-gallon tank. The Legacy's large fuel tank, plus the 26-27 mpg we're getting in everyday driving adds up to fewer visits to the local Chevron station.