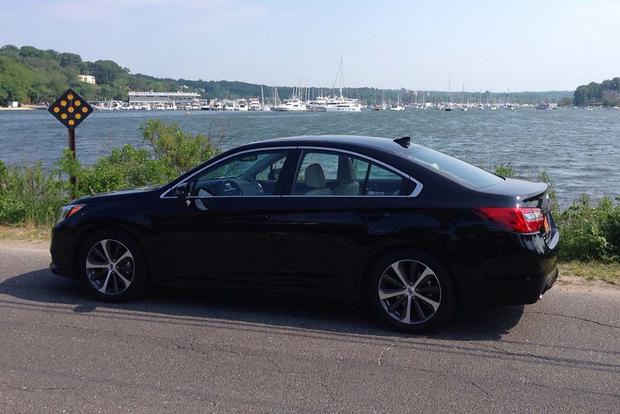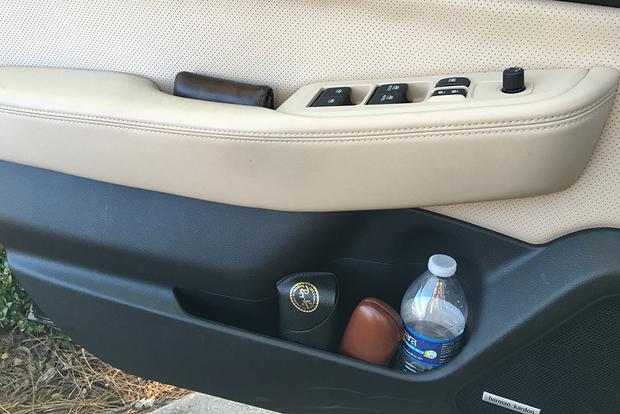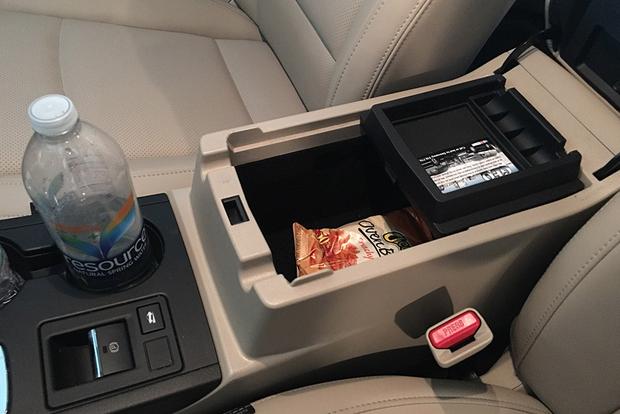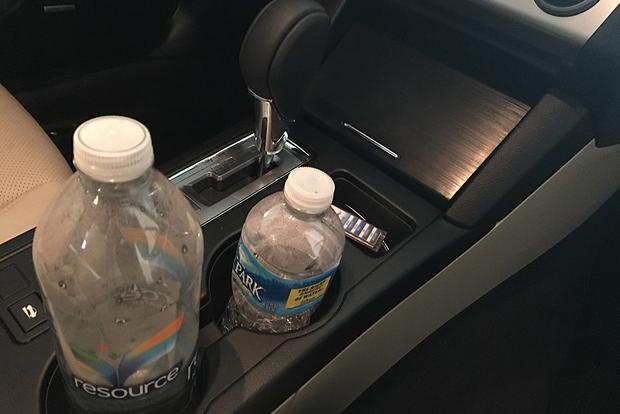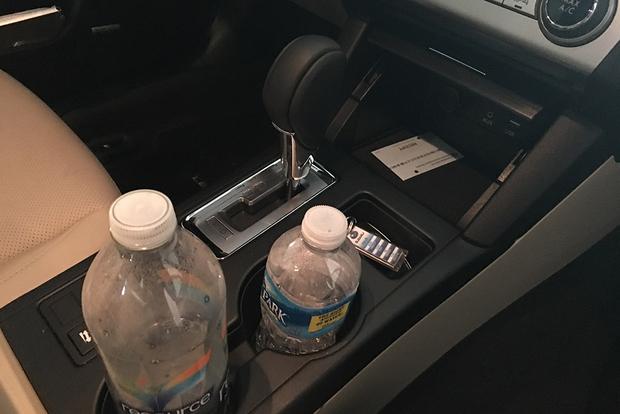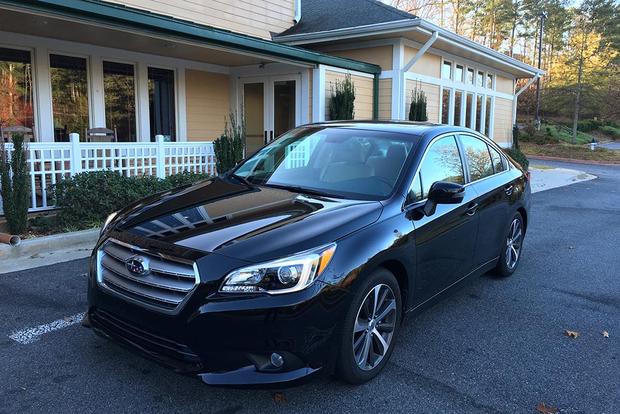 One of the things that helps me determine whether or not I like a car is how easy it is for me to store all my stuff inside. For example, both the Honda Odyssey and Chrysler Pacifica do this very well. In both minivans, there's a place for just about everything, including extra stuff you might buy over the course of a normal day or on a long road trip. But those are minivans -- what about a smaller car like the 2016 Subaru Legacy?
For its size, I think the Legacy does fairly well. The front door panels have deep pockets and can hold lots of little things, including larger water bottles. There's also a moderately sized opening just below the radio and climate controls, and it has a door so you can keep some things out of view. However, it's too small for an iPhone 6 Plus. The two cupholders are fine and well placed, and there's even a small space right next to the shifter that seems like it's made to hold the car's electronic key (at least that's what I used it for).
The storage box in the middle is OK, but it feels a little small. It's good for things like a wallet, other keys, sunglasses, some kid-friendly snacks, etc. There's a little plastic tray inside the center storage container, but most of the time it's just in the way. Thankfully, it can be removed. The rear doors have cupholders that can accommodate large water bottles -- one in each rear door panel. If you have school-age kids, this is a really great feature and avoids spills on the seat and carpet.
It's probably not a deal-breaker for many people, but it is nice when a new car costing $30,000 or more has enough space for all the stuff we carry around every day.