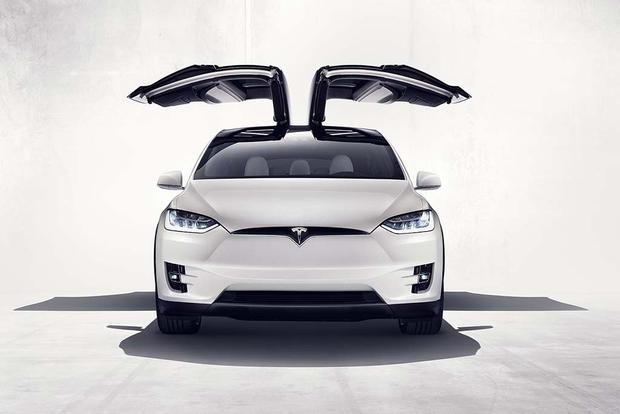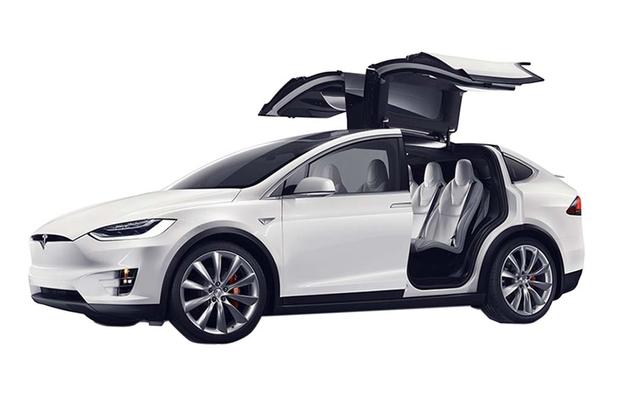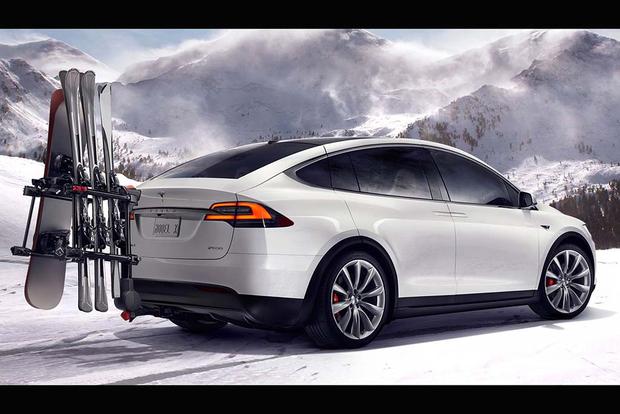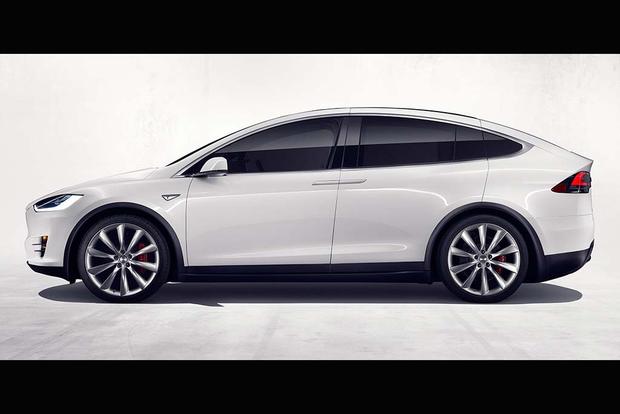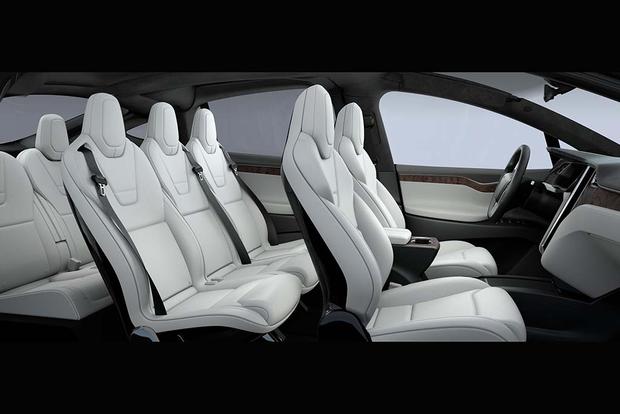 If you're looking for information on a newer Tesla Model X, we've published an updated overview: 2018 Tesla Model X Overview
What's New for 2016?
The 2016 Tesla Model X is a completely new model. It's Tesla's third vehicle, after the now-canceled Roadster and the brand's Model S luxury sedan.
What We Like
Impressive range; excellent performance; those cool doors; semi-autonomous driving; futuristic look See the 2016 Tesla Model X models for sale near you
What We Don't
Unknown reliability; high price tag; waiting list to buy; uncertain technology
Overview
Although the market continues to offer more and more choices for shoppers interested in a high-end, high-performance SUV, none are quite like the Tesla Model X. There are two major reasons for that: One is the vehicle's propulsion system, which is fully electric; the other is the Model X's wild falcon-wing doors.
We'll start with the propulsion system, as it's the Model X's most distinctive and arguably most exciting feature. The SUV comes in three fully electric variants, beginning with the 75D, which starts around $81,000 with shipping, comes with a 237-mile range and delivers a 0-to-60 mile-per-hour time of 6 seconds. Upgrade to the 90D, and you'll spend $96,500 before options to get 258 miles of range and a 4.8-second 0-to-60 time. Topping the Model X range is the P90D, which touts over 700 horsepower, a 3.2-second 0-to-60 time and a 250-mile range, all for about $117,000 with shipping.
If that sounds like a lot of money, it certainly is, but the Model X justifies its price tag in several ways. We've already mentioned performance and propulsion, but that doesn't even cover the SUV's biggest trick: its doors. The Model X's rear doors are hinged at the top rather than in front, so they open above the vehicle. It's a neat trick, though we wonder how much money Tesla could've saved (and how many headaches they could've avoided) by just giving the Model X standard rear doors.
If the 2016 Tesla Model X seems like it offers a lot of thrilling traits to draw your interest, we certainly agree. But don't get too excited just yet: Not only is there a long waiting list for the SUV, but early models have suffered some problems with reliability, as well as fit and finish. Still, there's little doubt that this is one of the coolest vehicles on the market today. Find a Tesla Model X for sale