Car Comparison
2016 Toyota Tacoma vs. 2016 Chevrolet Colorado: Which Is Better?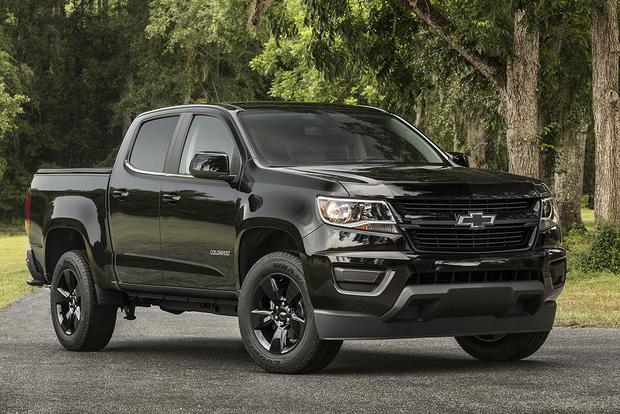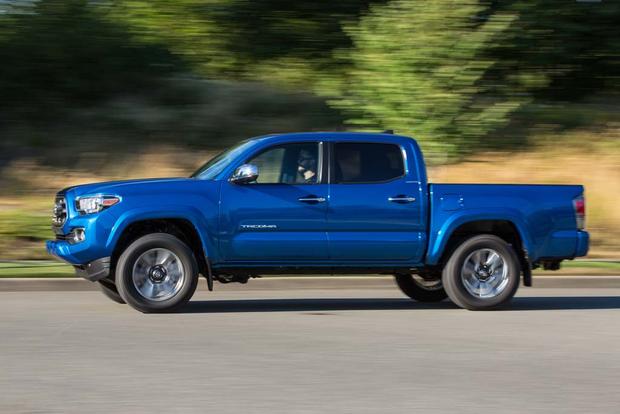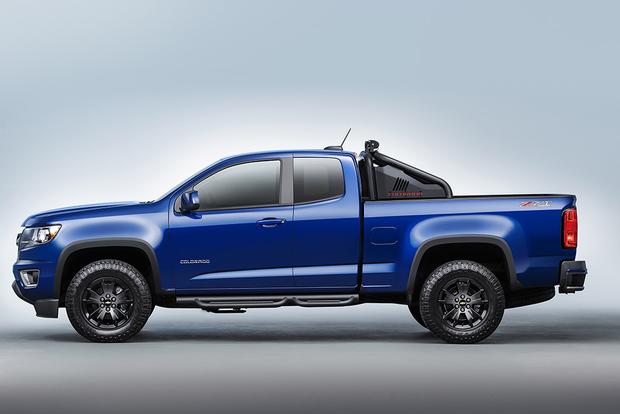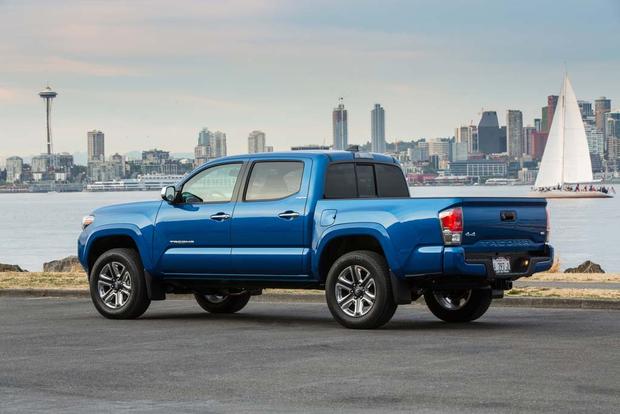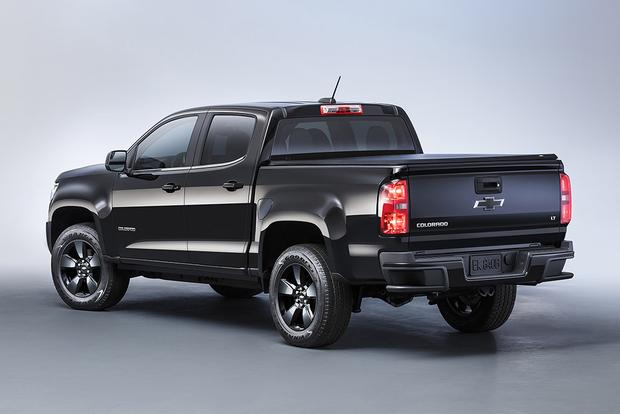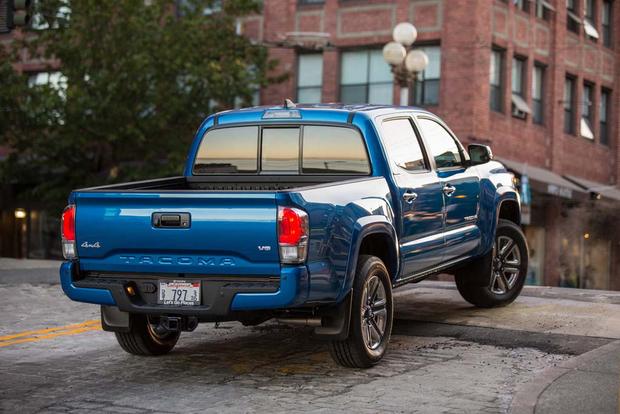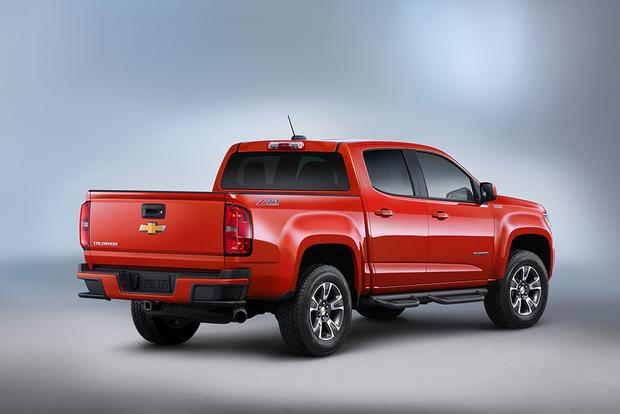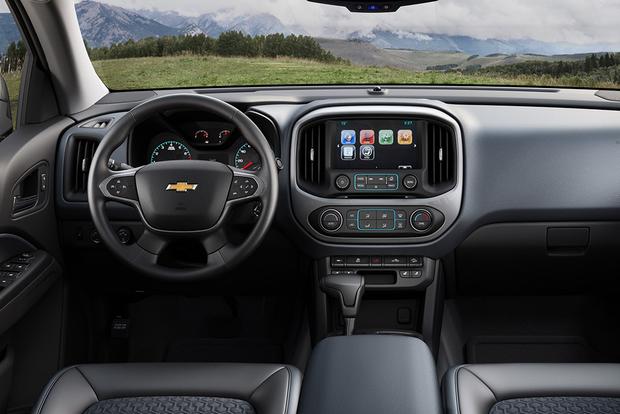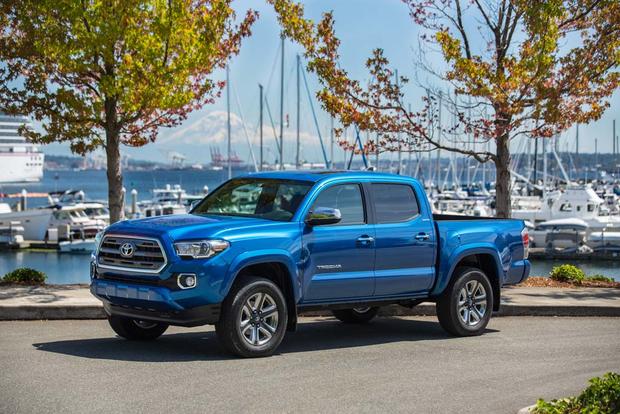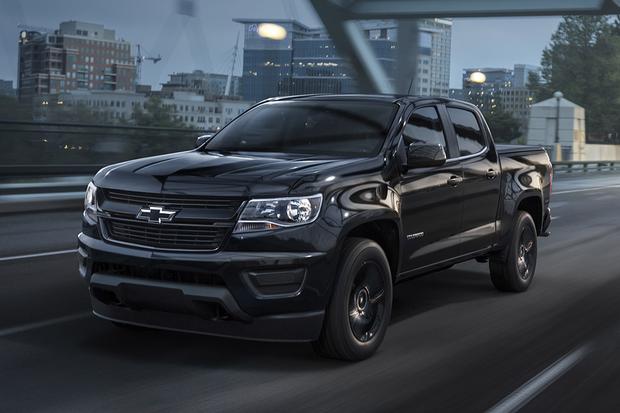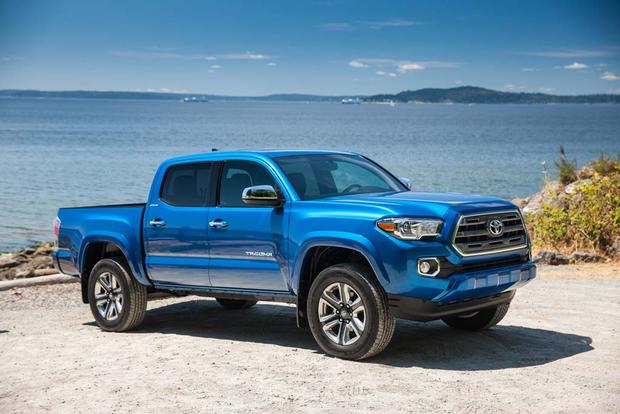 You've picked a great time to start the search for your next midsize truck. While earlier trucks were aging models with few modern features, the latest model year sees two brand-new contenders: the 2016 Toyota Tacoma, which is all-new for 2016, and the Chevrolet Colorado, which was fully redesigned last year. Both models have a lot going for them, but which is better? We've created a close comparison of the Tacoma and the Colorado to find out. But first, let's see what's new with both trucks for the 2016 model year.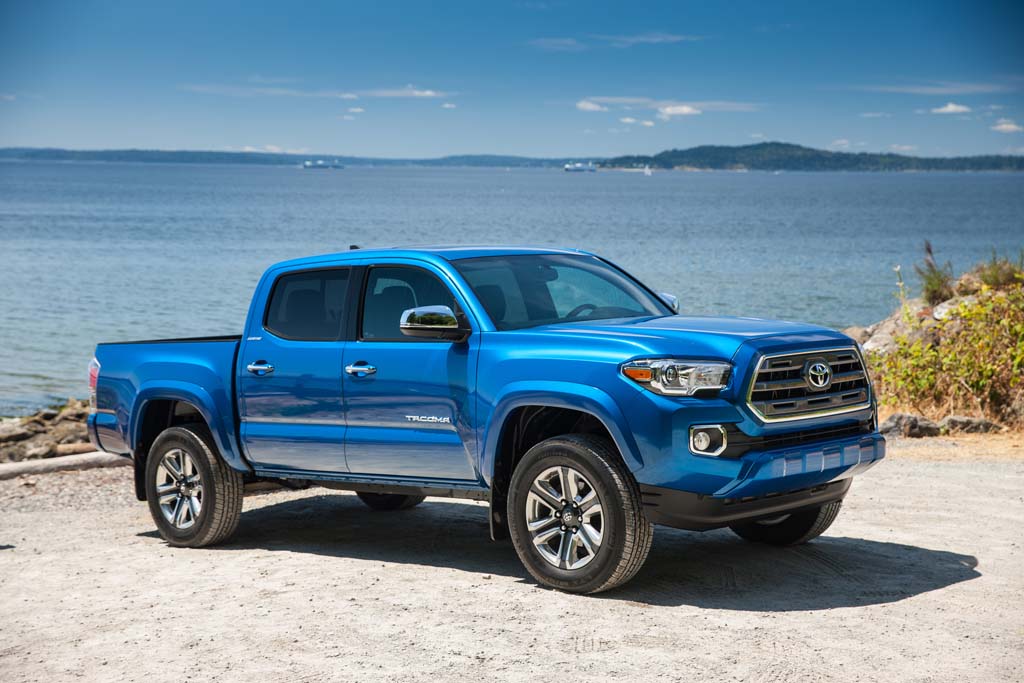 2016 Toyota Tacoma
The Tacoma is all-new for 2016. While you might not be able to immediately spot the exterior differences compared to last year's truck, the 2016 model features some important revisions along with a new powertrain, updates to the interior and a few new features.
2016 Chevrolet Colorado
After a full redesign last year, the Colorado receives only two changes for 2016: a new 2.8-liter turbodiesel 4-cylinder engine option, and a newly available full-color driver information display in the gauge cluster.
Reliability
Although the latest Toyota Tacoma is too new for reliability ratings from experts at J.D. Power, last year's Chevrolet Colorado earned two circles out of five in the firm's Power Circle Rating, indicating worse than average reliability. The Tacoma, meanwhile, has enjoyed a strong reputation for dependability, and we suspect the new model will continue that position.
As for warranty coverage, these two models are the same: The Tacoma offers 3 years or 36,000 miles of bumper-to-bumper coverage, while the Colorado boasts 5 years or 60,000 miles of coverage. Based on reliability scores, we suspect this category will go to the Tacoma -- though we'll wait for J.D. Power's final ratings on the new model before we say for sure.
Fuel Economy
The Chevrolet Colorado offers three engine options, while the Tacoma has two choices. Base-level engines in both trucks are four cylinders -- a 200-horsepower 2.5-liter unit in the Colorado, and a 159-hp 2.7-liter in the Tacoma. The Colorado boasts up to 20 miles per gallon in the city and 27 mpg on the highway with its base engine, while the Tacoma offers up to 19 mpg city/23 mpg hwy with its 4-cylinder.
Drivers looking for more power can upgrade to a V6 in both trucks. In the Colorado, it's a 305-hp 3.6-liter V6 that offers up to 18 mpg city/26 mpg hwy. The Tacoma's V6, meanwhile, offers 278 hp and touts up to 19 mpg city/24 mpg hwy.
For shoppers especially interested in fuel economy, the Colorado also offers another engine option: a 2.8-liter turbodiesel 4-cylinder that's new for 2016. In addition to offering 181 hp and 369 lb-ft of torque, the Colorado's turbodiesel boasts up to 22 mpg city/29 mpg hwy.
Although V6 fuel economy figures are similar between the Tacoma and the Colorado, the Chevy clearly has an overall advantage thanks to its standard 4-cylinder and its optional turbodiesel powertrain.
Safety
Due to their new designs, neither the Tacoma nor the Colorado has been crash-tested by the federal government's National Highway Traffic Safety Administration or the nonprofit Insurance Institute for Highway Safety.
As for equipment, both trucks come standard with side-curtain airbags, a backup camera and anti-lock brakes. The Colorado also comes standard with GM's OnStar system. On the options list, the Tacoma offers a blind spot monitoring system and rear cross-traffic alert, while the Colorado touts forward-collision warning and lane-departure warning.
Given that we don't yet know crash safety scores for these two trucks, this category is too close to call, especially considering how similar the two models are in terms of safety equipment.
Technology
Both the Chevrolet Colorado and the Toyota Tacoma offer advanced technology as midsize pickups go, which is to say they're below average compared to most other vehicles. Still, these trucks represent a major leap forward compared to the midsize pickup segment of only a few years ago.
We've already covered some modern safety gadgets available in these trucks, but that isn't all: The Colorado offers remote starting, LED daytime running lights, a Bose audio system, and an 8-inch touchscreen with Chevrolet's MyLink audio system, while the Tacoma boasts an available JBL stereo, an off-road-friendly Crawl Control system, a 7-in touchscreen with Toyota's Entune infotainment system and a wireless phone charger.
Although neither of these two pickups especially stands out over the other one, both trucks offer more technology than you might expect from a midsize pickup. A thorough test drive will likely help you decide which truck offers features that are more appealing to you.
Value
When it comes to pricing, the Colorado's base price of around $21,000 with shipping is far more affordable than the Tacoma's starting MSRP of around $24,300 including destination charge. Those price differences generally continue up through both trucks' trim levels and body styles, with each version of the Tacoma coming in more expensive than each corresponding Colorado.
For some drivers, this will make sense based on the Tacoma's sterling reputation for durability and dependability. However, for drivers who want a capable truck at a reasonable price, we think the Colorado offers a better value than the Tacoma.
Autotrader's Advice
The 2016 Toyota Tacoma and the 2016 Chevrolet Colorado are both excellent midsize pickups with modern interiors, impressive capabilities and a lot more equipment than we've come to expect from a midsize truck. Both also offer appealing powertrains and several body styles, which means there's something for just about everyone.
To us, however, the Colorado is the right choice for shoppers interested in a value-packed pickup that can get the job done. Sure, the Tacoma offers similar benefits, but at a higher price. Still, we acknowledge that for pickup shoppers enamored with the Toyota's reputation for quality and toughness, little else will do.