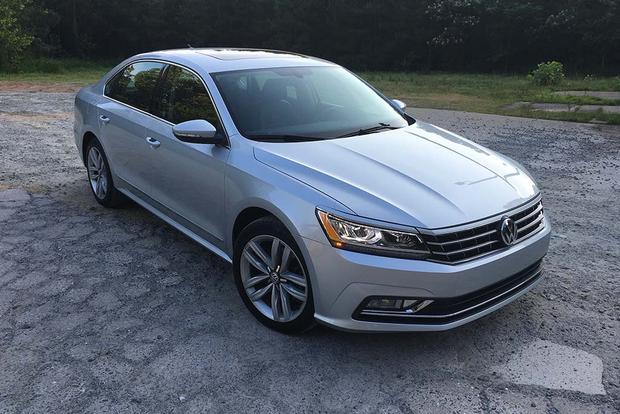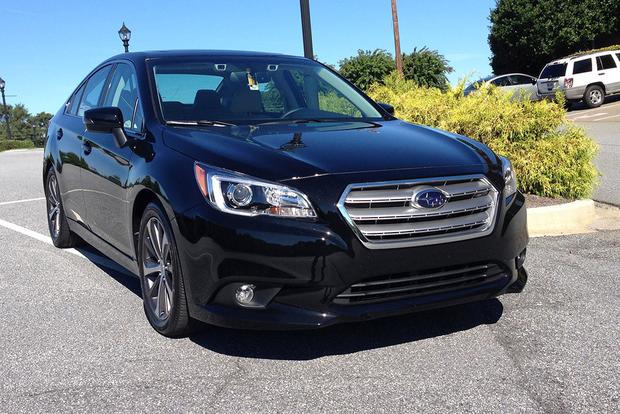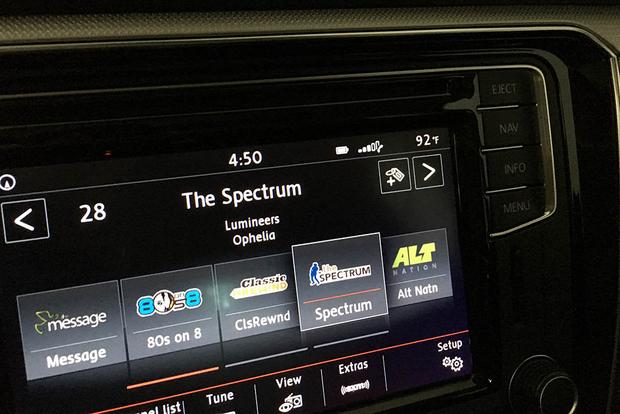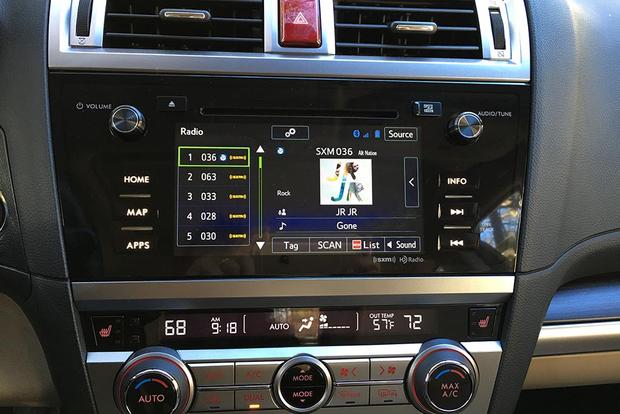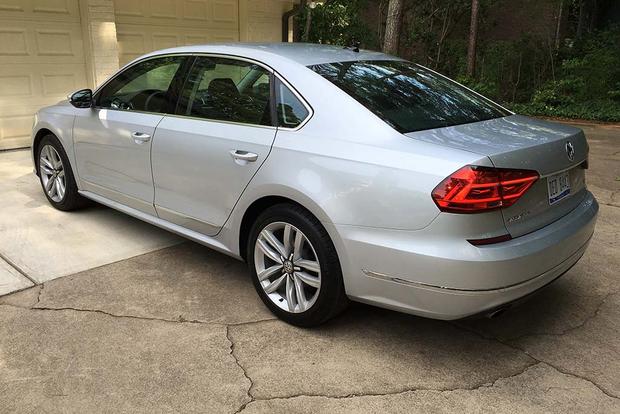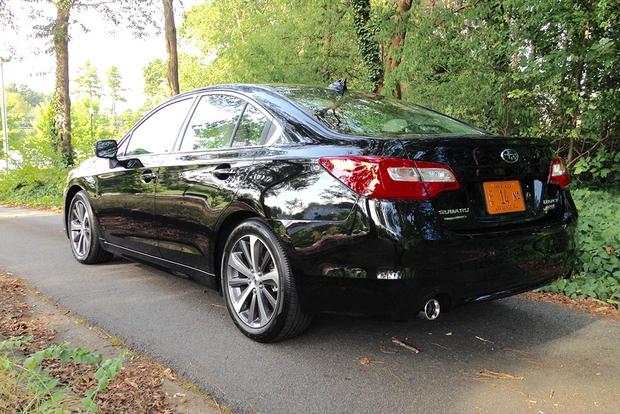 Despite turning in our 2016 Subaru Legacy 2 months ago, I can't help but compare our 2016 Volkswagen Passat to the Subaru on a regular basis. Admittedly, it's sort of like judging the person you're currently dating based upon the perceived qualities (or lack thereof) of your ex: I keep thinking about how the Legacy would perform during my morning commute or if the Passat would cut the crusts off my sandwiches. Yes, some of this might be apples and oranges, but maybe there's a method to my madness. After all, the Passat and the Legacy are both midsize sedans with nearly identical prices as tested -- $31,030 for the Legacy and $31,315 for the Passat. Keeping that in perspective, I guess it does make sense to compare them.
Safety Features
One of the features missing from the Passat is a more robust suite of semi-autonomous features. Yes, the Passat has forward-collision warning with automatic braking, but does it have lane-keep assist? Does it have an alert to tell you when the car in front of you has moved because you're too busy fiddling with the radio at a stop light to realize it's time to stop holding up the commuters behind you? What about parking assist that lets you know when you've pulled up too close to the '89 GMC Jimmy adorned with bumper stickers advocating gun ownership and road rage? No on all counts. That's not to say the Passat is a bad car for the lack of these helpful features -- it's just hard to forget that its Subaru competitor offers them as available options while remaining slightly less expensive.
Looks
If appearance is everything, the Passat outclasses the Legacy hands down. Admittedly, design is subjective, but the Passat is undeniably a better-looking vehicle. The Volkswagen's clean lines and generally more refined exterior outshine the less attractive Legacy. Simply on front fascia alone, the Passat is the prettier sedan -- which isn't saying much given the ugly, uninspired grill on the Legacy. Even the faux-wood trim on the interior is more stylish on the VW, or at least as stylish as faux-wood trim can be.
Fuel Economy
While the Passat has stated fuel-economy numbers of 25 miles per gallon city and 36 mpg on the highway, we have yet to experience the type of range that our Legacy was able to achieve. This is somewhat surprising given the slightly lower numbers of 25 mpg city/35 mpg hwy on the Subaru. During one road trip, we were able to stretch one tank of gas over 500 miles of highway -- an impressive feat by any standard. So far in our Passat, we have yet to break 400 miles on one tank of gas. However, it's important to note that we have yet to bring the Passat on any longer road trips, so it's highly possible that we're able to match the Legacy's marathon capabilities given the higher stated fuel economy and equivalent fuel capacity of 18.5 gallons.
Infotainment
On one hand, you could say the 2016 Volkswagen Passat has the more user-friendly infotainment system, especially given the inclusion of Apple CarPlay and Android Auto. And if you have a fully functional, brand-spanking-new iPhone that works well all the time, it probably is. On the other hand, if you have a "well-traveled" device that looks like it just emerged from months on the front line repelling the Germans in Ardennes, you might have a different opinion. As an owner of an older iPhone 5, I can speak from experience that Apple CarPlay isn't all it's cracked up to be if your phone is even a little wonky or outdated. In my case, functionality is reduced to virtually nil, operation is slowed to a stuttering crawl, and even though I don't want to use it anymore, my preferences are set to connect automatically, so every time I plug in my phone via the USB port, calamity ensues.
In addition, the navigation system on the Passat leaves a lot to be desired -- seemingly every other time I enter a destination, I am told that this destination does not exist. In comparison with the attractive and highly functional StarLink system, the VW pales in comparison. No, it doesn't have Apple CarPlay. No, it doesn't have Android Auto. But it works. Consistently. And it never told me a place I've been to was a figment of my imagination.
Conclusion
It's easy to wax nostalgic about how great things used to be, but very rarely are things as good as you choose to remember them. Looking back, I wasn't entirely sold on the Legacy when I first got behind the wheel. In fact, it took a 2,000-mile road trip up the East Coast for me to really fall for the Subaru. Without having that same experience in our 2016 Volkswagen Passat, its hard to say which model I'll inevitably prefer. Alas, only time will tell which is the better car -- but I still find myself missing our Legacy, even though the Passat is the prettier one.