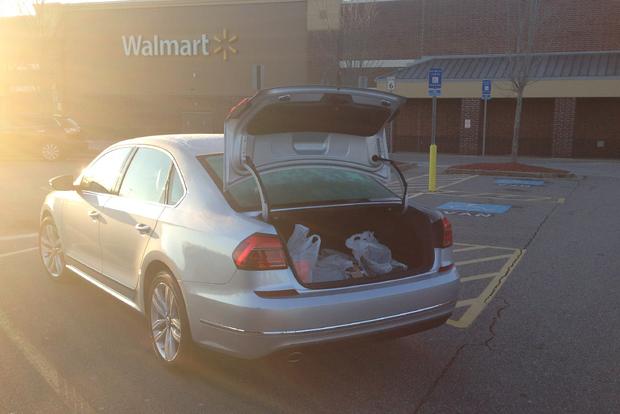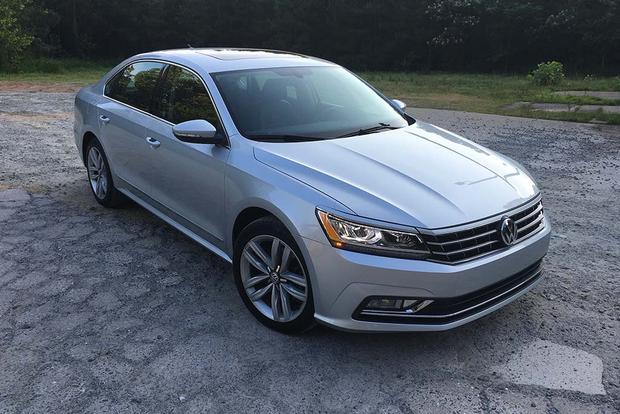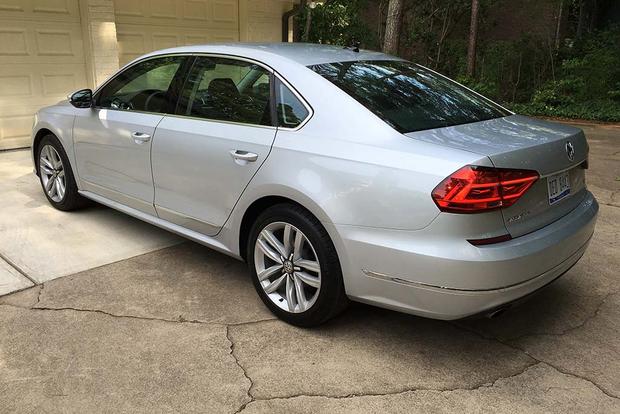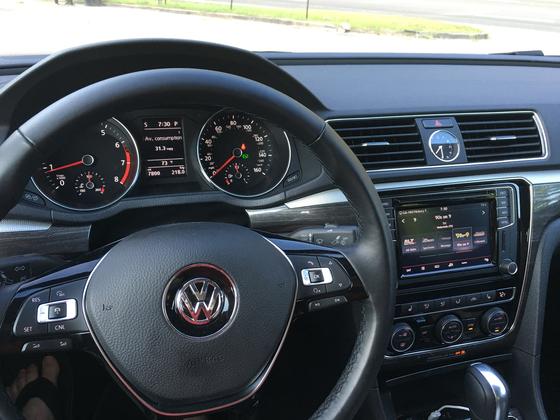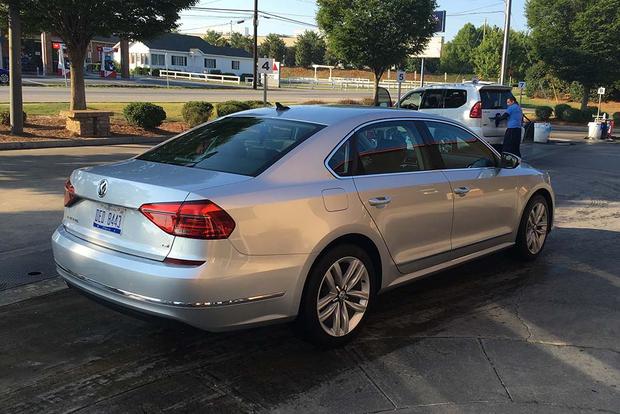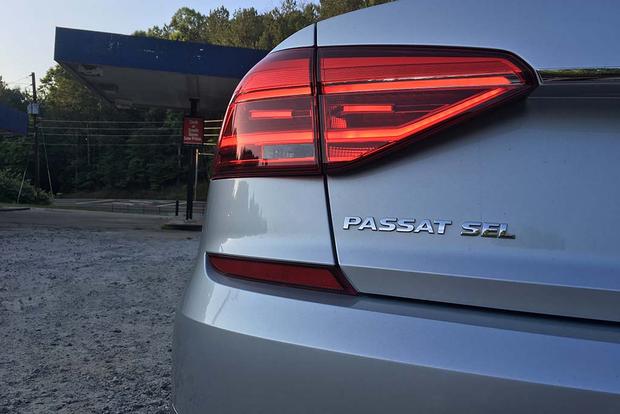 I've primarily driven our 2016 Volkswagen Passat for the better part of four months now, and I've observed a variety of idiosyncrasies that make the VW both unique and cool. From the stylish exterior design cues to the spacious interior, the Passat has impressed me on many fronts. The Passat is far from perfect, though, especially when you compare it to our long-term 2016 Subaru Legacy, which outshines the Passat in several areas. One area yet to be critiqued, however, seems to be one where the midsize VW sedan really shines: cargo space.
Deep in the Game
During my time in the Passat I've been able to stow a variety of things in its huge trunk. Whether it's been groceries, weight sets or large caches of comics and sports memorabilia, the Volkswagen has been able to accommodate my belongings far better than I would have anticipated. Recently, while dropping a friend off at the airport, I was able to store all four of his bags in the trunk without having to put anything in the back seat. It's situations like this that made me wonder how big the trunk of the Passat really is.
That's Gangster
My personal vehicle is a 2004 Cadillac SLS. Like most older Cadillacs, the trunk of the SLS is unsurprisingly massive and measures in at a whopping 15.7 cu ft. The large trunk has always been a bit of a selling point to its primary audience of businessmen, retired seniors and New Jersey waste-management magnates, as it can fit a variety of large objects: golf clubs, steamer trunks, mafia snitches, etc. What's really surprising is that despite the seemingly immense capacity of the 2004 Cadillac's trunk, our 2016 Volkswagen Passat's trunk is actually bigger. Measuring at an enormous 15.9 cu ft., the VW's trunk edges out the Caddy by about a box of golf balls, a shoe box or a roll of trash bags (for, ya know, "stuff"). With style and sheer cargo capacity like this, the Passat might even make Tony Soprano consider trading in his Cadillac for a sleek new Volkswagen.