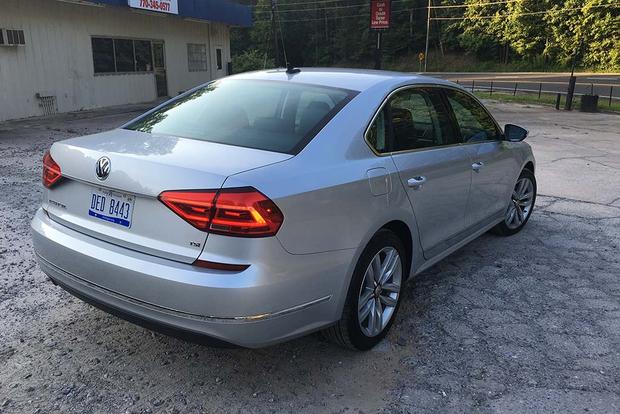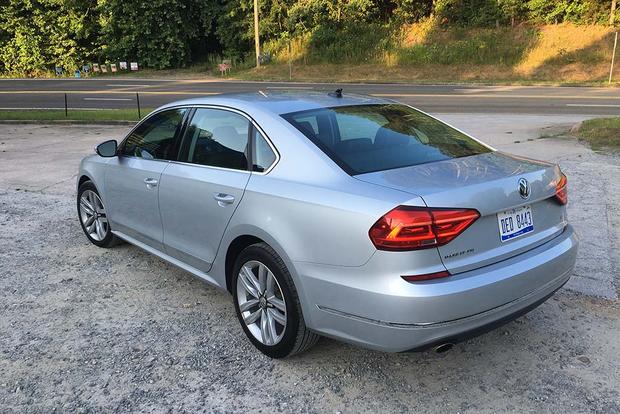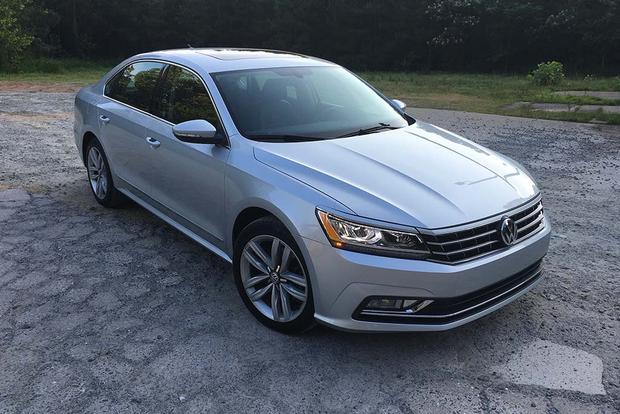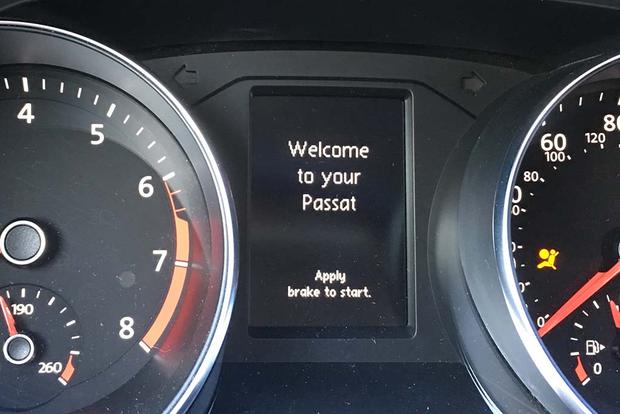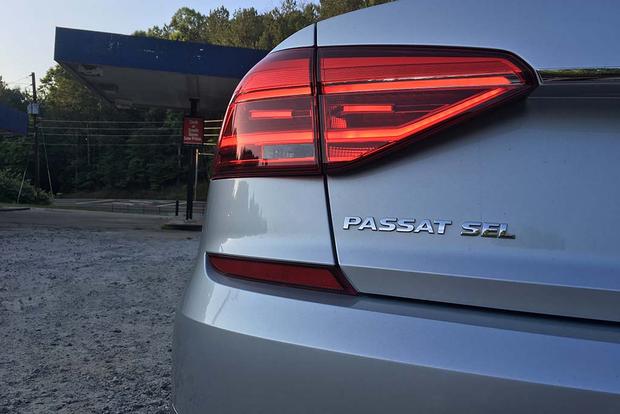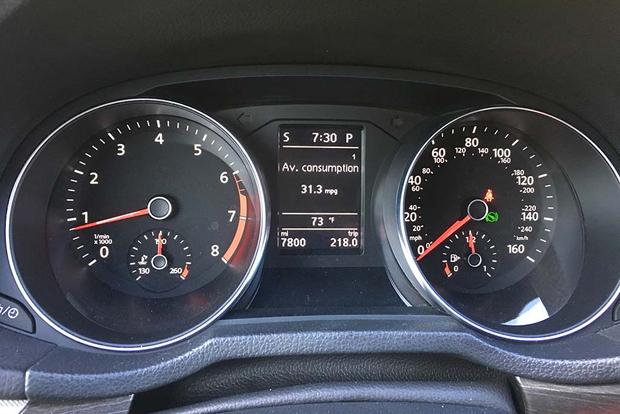 After sitting in our long-term 2016 Volkswagen Passat for 1.5 hours in heavy rush-hour traffic last week, I noticed how hard the seats felt. I tried adjusting the lumbar support, but this really didn't help much. I figured that after more than 10,000 miles, the seats would have been broken in and not so hard. Speaking of 10,000 miles, the interior seems to be holding up well. I didn't notice any unusual wear on the seats, and even the bottoms of the door panels aren't that scarred up.
For the most part, the Apple CarPlay feature is pretty intuitive. It did freeze one time, and the only way to fix this was to unplug the iPhone and plug it back in. But other than this one instance, the system has worked pretty flawlessly.
I averaged 30 miles per gallon in combined city and highway driving (200 miles overall), slightly better than the Environmental Protection Agency's 29-mpg rating. The engine is surprisingly quiet, much more so than the Mazda6 I drove last week. The ride was also very quiet and smooth -- it didn't feel jarring even on rough pavement. More comfortable seats are the only thing that would have improved the ride.
The Passat could benefit from a sport driving mode. Sometimes, the steering felt a bit loose, and a sport mode should help firm this up.
Too bad the Passat doesn't have a navigation system as great as its Audi cousins. The interface and graphics feel a bit dated, especially on an SEL-trimmed car. On the plus side, navigation was easy to use.
Overall, I like the 2016 Volkswagen Passat for the money ($32,410). You get adaptive cruise control, a blind spot monitoring system, and heated front and rear seats -- that seems like a pretty good bargain to me.