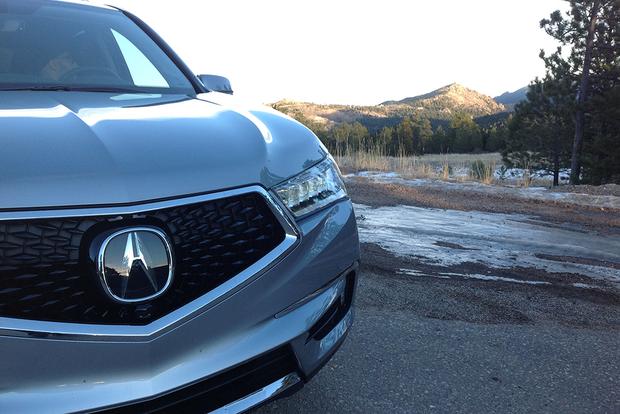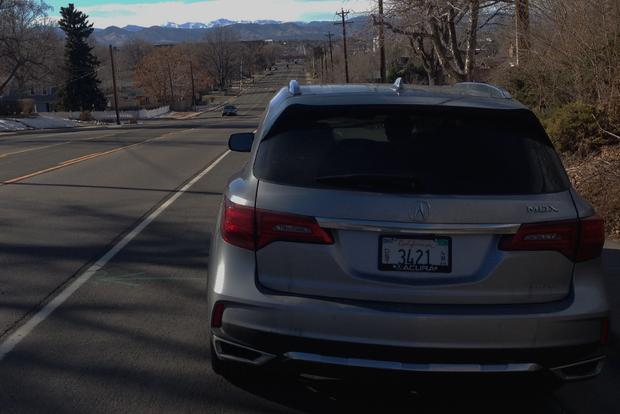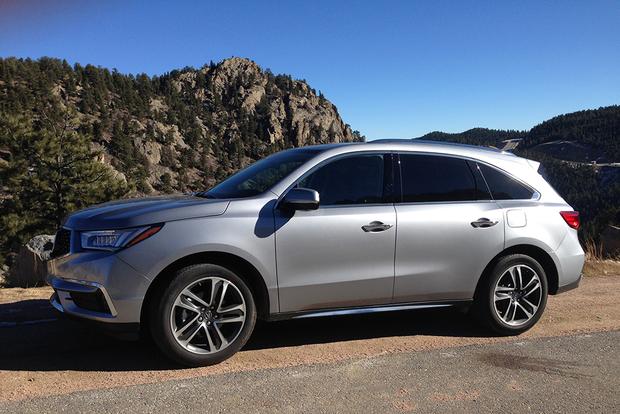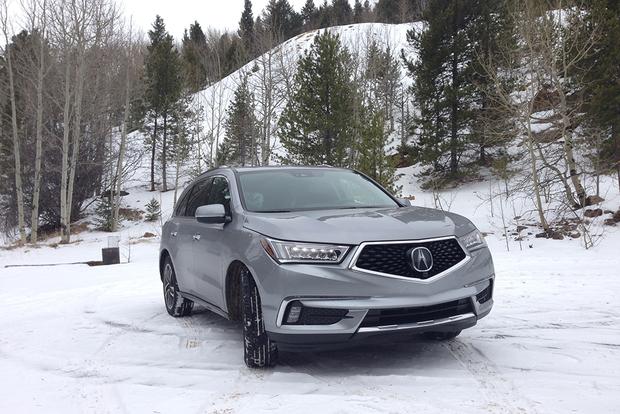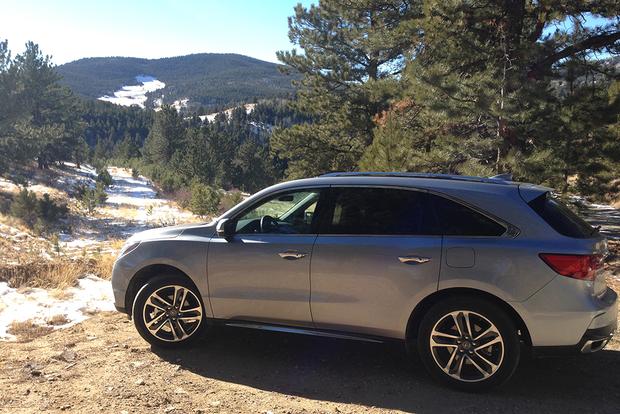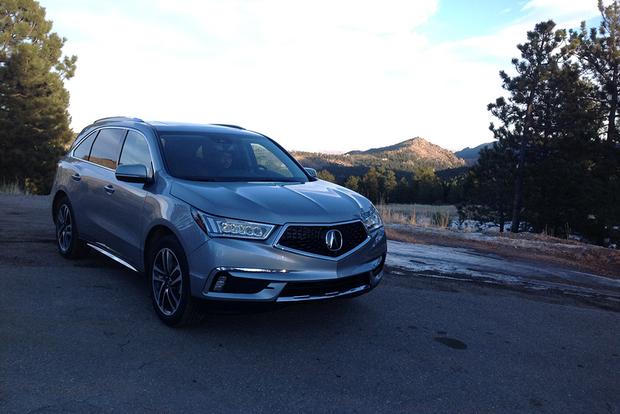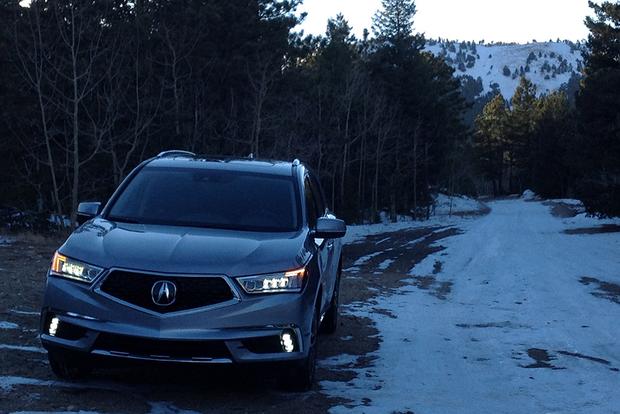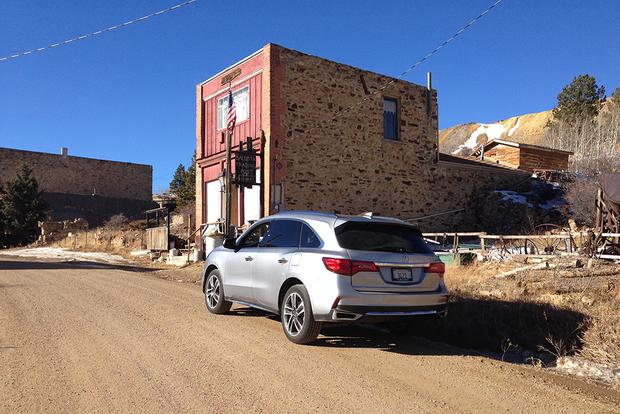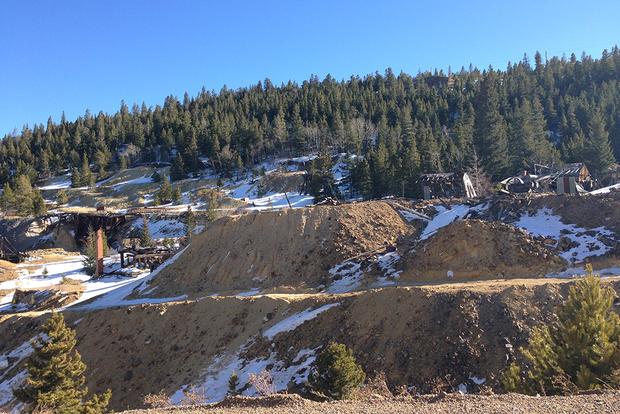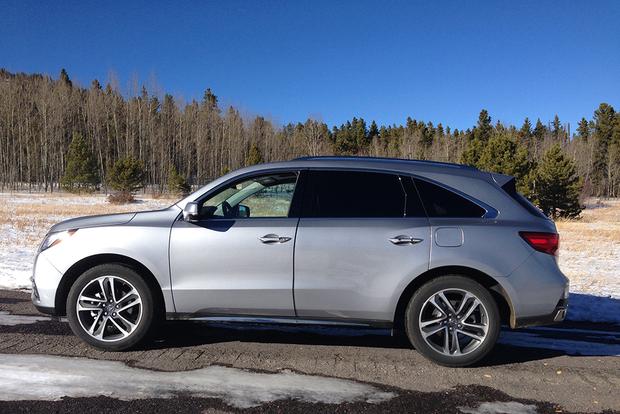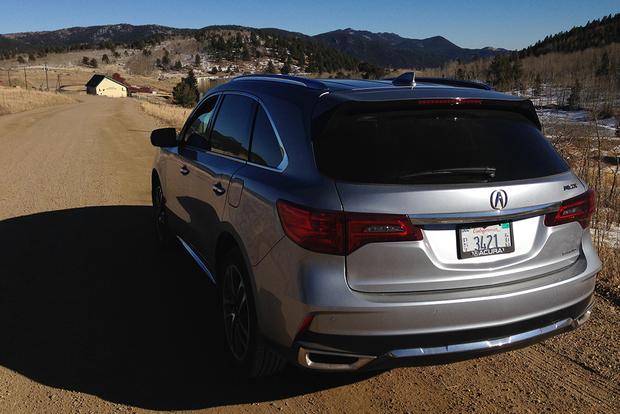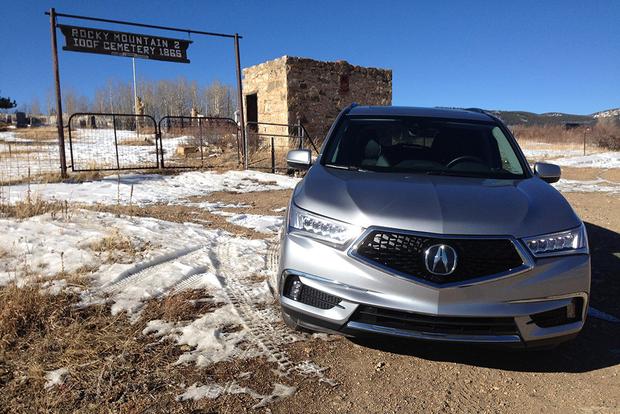 The holidays are usually a popular time for road trips, as many people visit their family, overeat and engage in awkward conversations with loved ones about their current drama. This year, however, instead of driving to the Northeast to partake in Aunt Tilly's eggplant parmigiana and gossip about my cousin's latest shenanigans, I decided to take the 2017 Acura MDX to visit friends in the Rocky Mountains of Colorado as a Christmas gift to myself. Now, most folks might balk at going on such an epic road trip alone, but with a host of semi-autonomous features and Acura's Super Handling All-Wheel Drive, I knew this would be one present I wouldn't trade for any amount of fruitcake.
The Road West
In case you weren't aware, the drive from Atlanta to Denver clocks in at just over 1,400 miles. At an average of 70 mph, that's 20 hours. That's a long time to be doing anything (other than Alaskan king crab fishing), so I had no delusions of being able to complete the trip without stopping someplace to sleep for the night. There were a few things I had on my side, though. First, the MDX comes with a full battery of semi-autonomous features including adaptive cruise control, lane-keep assist and forward collision warning with automatic braking. Second, I was traveling on Christmas Day, so traffic on the highways would be pretty light. And third, I was able to leave very early in the morning after going to sleep at 8 p.m. on Christmas Eve (no eggnog for me).
At 4:00 a.m. Christmas morning, I left Atlanta and began my long pilgrimage to Colorado. I managed to make great time, as I passed through the first two states of Tennessee and Kentucky fairly quickly while listening to comedy stations on the available SiriusXM radio. The route was far from scenic, however: I found myself driving through several hours of pea-souplike fog. Luckily, the headlights and fog lights on the MDX were more than adequate, so visibility in front of the Acura was still excellent, despite not being able to see the Gateway Arch to my left while driving through St. Louis. Eventually, I found myself passing through Kansas City and then entered into the plains of Kansas, which would prove to be the longest and most stressful part of the trip.
Oh, Kansas
"Why?" you ask. Well, in Kansas, there are long stretches of highway where there are few, if any, gas stations or food. This being Christmas Day in middle America, the likelihood of finding a gas station that was open would be a challenge, to say the least. At one point, with my range estimate dwindling, I had to pull over and use the AcuraLink system on the MDX to locate nearby gas stations in my direction of travel and then call each one to verify that they were indeed open. This proved to be a little trickier than I anticipated, as Acura's infotainment system is far from intuitive. Thankfully, I was able to figure out how to use the system effectively and find a place to refuel without having to turn around or running out of gas.
I found myself crossing into Colorado around 8:00 p.m. local time and arrived at a friend's place promptly at 10:30. The total amount of time for the trip to Denver stood at 20 hours and 30 minutes. This is impressive by any standard, but what was even more remarkable was how comfortable the ride was. I didn't feel cramped or stiff when I emerged from the cockpit of the MDX, despite having piloted the SUV 1,400 miles straight for nearly a full rotation of the earth. The Acura's driver's seat had been as comfy as the La-Z-Boy recliner at Grandma's house, so instead of finding the closest bed to collapse into, I found myself filling up a plate of sides and prime rib and scarfing down a still-warm Christmas Dinner.
Denver Dapper
During my time in the Mile-High City, the MDX not only performed admirably but did so while looking good. From the newly revised grill to the swanky ebony-leather interior, the MDX made a statement wherever I went. Whether it was brunch in downtown or at an airplane hangar on the outskirts of the city, the Acura SUV made a stylish statement that resonated regardless of locale. Even while in Boulder, the MDX turned heads without being too audacious to warrant disdain from environmentally conscious students averse to large, obnoxious SUVs. There's something to be said about riding in luxury while not having to worry about looking like a total jerk.
Rocky Mountain High
The main purpose of this trip was to test the Acura MDX's ability to perform off-road and in snowy conditions, which it did consistently. I was able to find dirt roads, snow-covered trails and forgotten mining towns in the mountains outside Denver, which allowed me to test the Acura's Super Handling All-Wheel Drive. Despite the steep hills and unpaved roads, the MDX proved it had the both the horsepower and traction to get where I needed to go.
At one point, I found myself riding through the ghost town of Nevadaville, Colorado, which at last count had a recorded population of six -- back in 1950, that is. While the remnants of old mines and burnt wooden buildings littered the pristine landscape, the MDX continued its confident ascent into the mountains, where homes became few and far between and the last remnants of civilization came in the form of a water treatment plant and a cemetery established in 1865. At long last, the road from Nevadaville reached its apex and circled back around to the casino towns of Central City and Black Hawk. During the twisty descent, I found myself thankful for the robust abilities of the Acura SUV and counted my blessings that I hadn't gotten stranded while driving a lesser vehicle in the middle of nowhere, Colorado.
The Way Home
After a week of fun behind the wheel, in the mountains and in the city, it was time to head back to the dirty South. The ride back would have to be split into two segments this time, due to my later departure time of noon and the 2 hours I would lose going back across time zones. This time, however, I was able to take in the landscape more fully, with crystal-clear visibility and the semi-autonomous features on the MDX. Now, I could periodically glance off to my right or left and appreciate the massive wind farms of Kansas as the sun set against an orange and purple sky in my rear view. I was even able to glimpse the gloriously lit Gateway Arch while passing through St. Louis as I began to figure out where I would stop for the night. After pushing on for a few more hours, I found a cozy motel in Kentucky and bunked down for the remainder of the evening.
In the morning, I hit the road once more for the final leg of my journey. Despite an uneventful ride thus far, the scourge of highway traffic emerged as the miles to Atlanta began to descend towards double digits. Just outside Chattanooga, Tennessee, I found myself stuck in a virtual standstill, a reminder that traffic snarled Atlanta was not far away. At this point, I utilized the navigation system included within the AcuraLink system, which also displays traffic conditions in real time, and found a route around the traffic jam. I used the system once again as I unsurprisingly encountered more gridlock conditions just north of Atlanta. Thankfully, the reroute I was able to find by using the AcuraLink system saved me a solid hour of muddling through the stop-and-go nonsense that occurs when Georgians encounter any type of precipitation. Technology can be a wonderful thing.
The Arrival
I pulled into the driveway of my house at approximately 5:00 p.m Eastern time, 27 hours after I had left Denver. While admittedly being exhausted from the marathon journey home, I didn't feel sore or stiff once again, a testament to the stellar seating in the Acura's luxurious SUV. The total number of miles traveled on my trip came in just over 3,300 miles -- about 500 miles greater than the distance from the East Coast to the West Coast of the United States at its widest point. Although I'm not sure if I would ever go on another holiday adventure like this, I do know that the 2017 Acura MDX will most certainly find its way onto my Christmas list, even though I know I'll probably end up with a fruitcake instead.