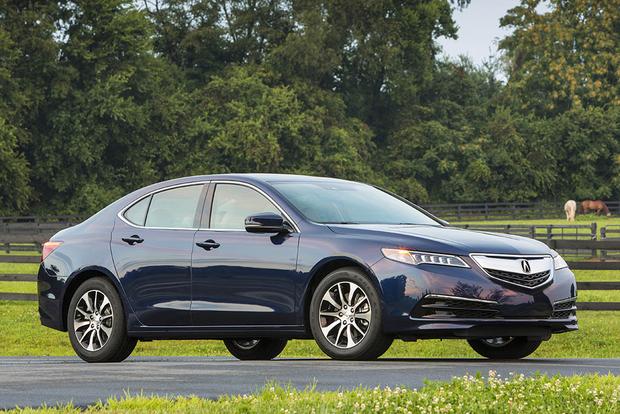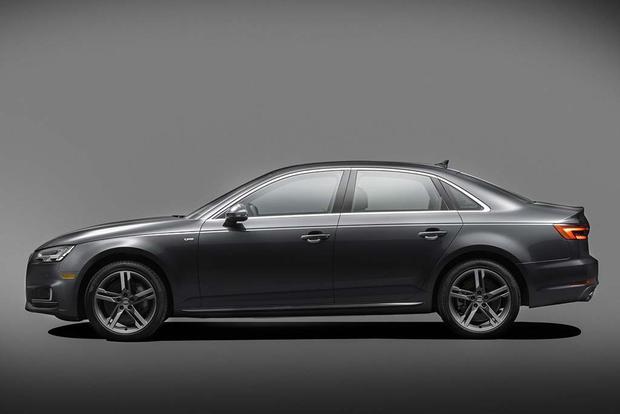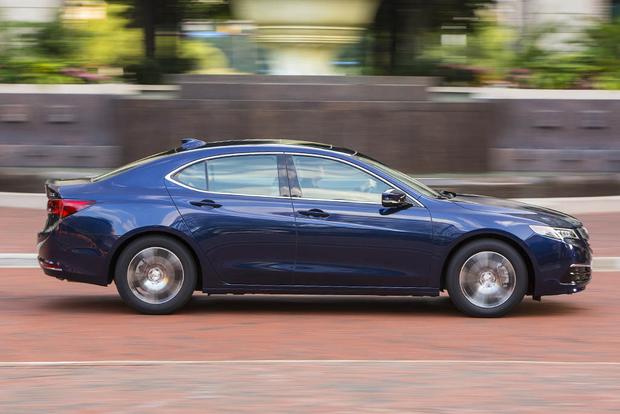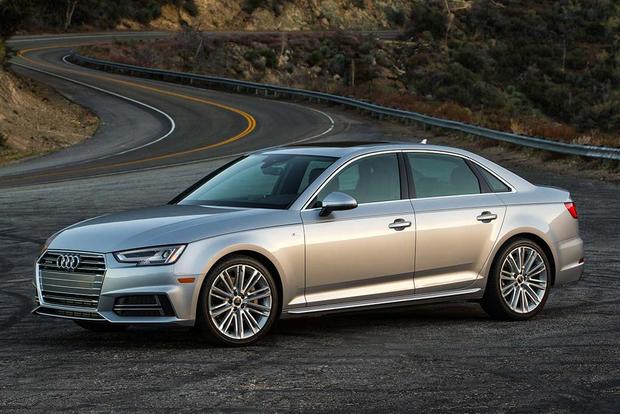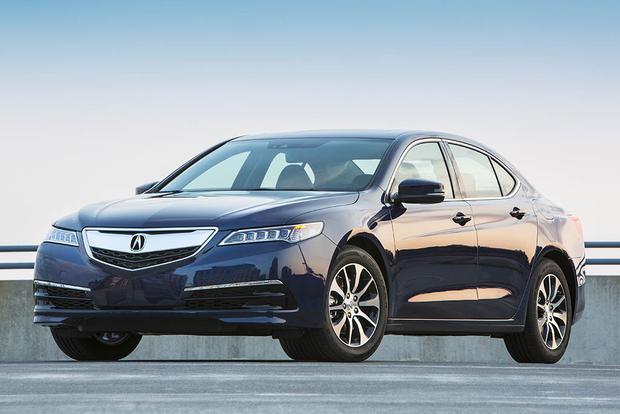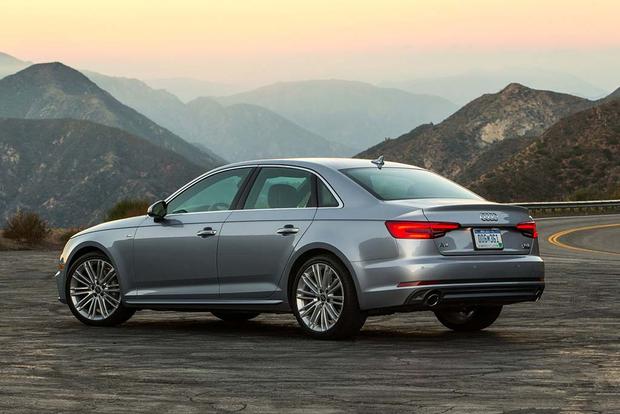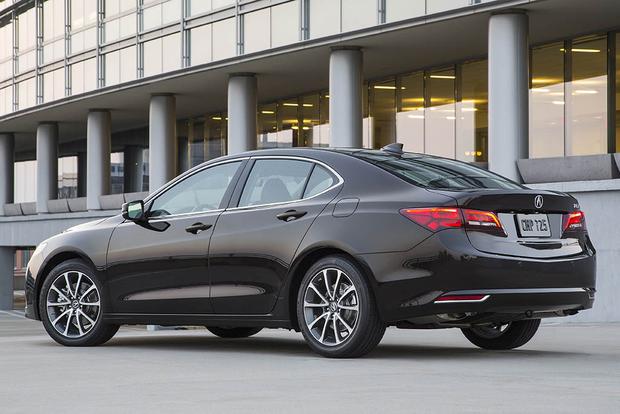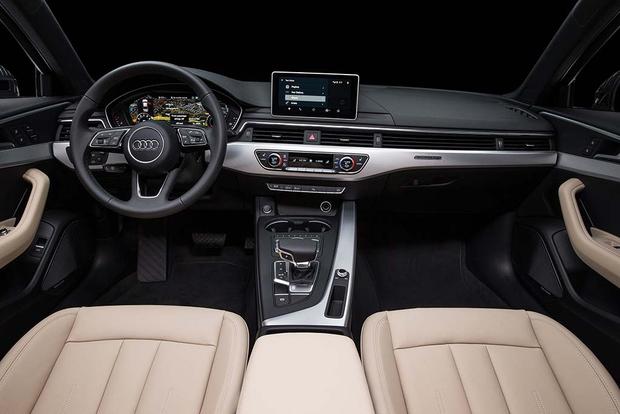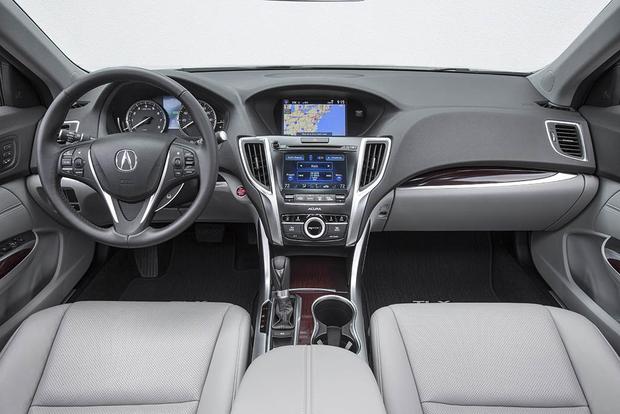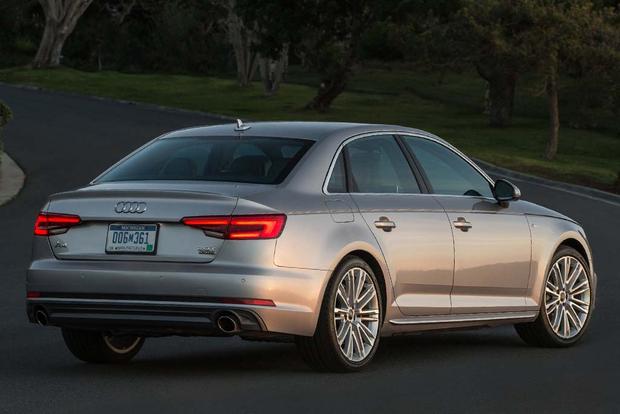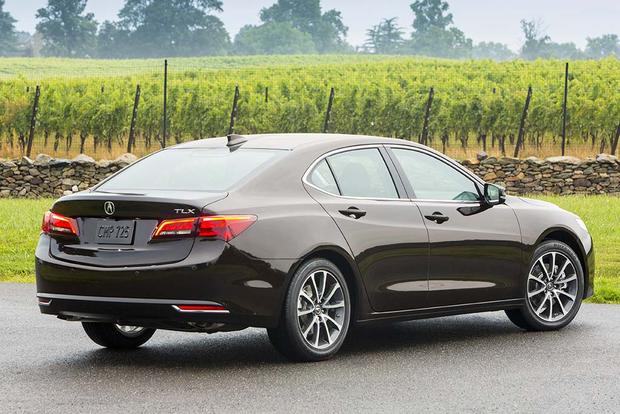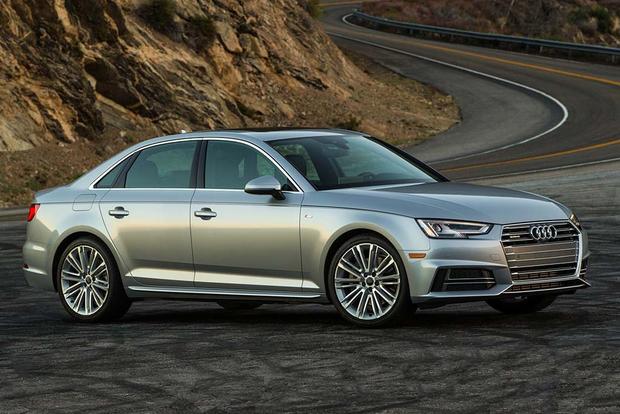 The 2017 Audi A4 and 2017 Acura TLX are two of the more popular luxury sedans, offering two of the best all-wheel-drive systems on the market. They also aren't terribly expensive, as far as luxury sedans go, so let's take a look at both to see which might be better for you.
2017 Audi A4
So it may be tough to tell by looking at it, but the 2017 A4 is in fact a completely redesigned car. The styling was tweaked a bit, but a far more obvious change can be seen in the more modern interior -- both in terms of design and tech features -- which is also more spacious. A new engine also stands out, being available in two guises: one for maximum fuel economy and another that trades some efficiency for compelling performance.
2017 Acura TLX
Apart from some new colors and a GT appearance package, the TLX is unchanged for 2017. It was an all-new design for 2015.
Reliability
The TLX was plagued by transmission problems during its first year on the market, which flies in the face of Acura's long-standing reputation for superior reliability. These issues may have been ironed out for 2016, as complaints have gone down, but additional time may be needed to know for sure.
The Audi A4 may be a better bet, at least if you're leasing or don't intend to own for an extended period of time. Although the current A4 is too new to have sufficient reliability data, more recent model years of its predecessor have been fairly trouble-free. Older model years, however, have been plagued with problems -- often expensive ones -- which is in keeping with the brand's reputation of poor reliability later on in its cars' lifespans.
Fuel Economy
Both the A4 and TLX come with different engines and drivetrains (front- versus all-wheel drive) that determine their fuel economy. Let's take a look at the Audi first. It starts off as the A4 Ultra, which has a 2.0-liter turbocharged 4-cylinder that produces 190 horsepower and 236 lb-ft of torque. It can only be had with front-wheel drive. This is the most fuel-efficient model amongst both the A4 and TLX lineups, returning an estimated 27 miles per gallon in the city, 37 mpg on the highway and 31 mpg in combined driving (all estimates by the Environmental Protection Agency).
That thriftiness does come at the expense of acceleration, which translates to a modest 0-to-60 time of around 7 seconds. The base TLX comes with a 2.4-liter nonturbocharged 4-cylinder that produces 206 hp and a less substantial 182 lb-ft of torque. As a result, expect its performance to feel worse than the A4 Ultra's. Its fuel economy is also a fair bit lower, at 24 mpg city/35 mpg hwy/28 mpg combined.
Interestingly, the non-Ultra A4 and its more powerful turbo 4-cylinder (252 hp, 273 lb-ft) returns the same 28 mpg combined, along with 25 mpg city and 33 mpg hwy. That's impressive given the new A4's quickness. Opting for quattro all-wheel drive does lower its estimates to 24 mpg city/31 mpg hwy/27 mpg combined, which is still impressively efficient given its best-in-segment acceleration (the front-drive version is slower).
As for the TLX, it can be equipped with a 3.5-liter V6 engine that produces 290 hp and 267 lb-ft of torque. It comes with a 9-speed automatic transmission (versus the 2.4-liter's 8-speed) and front-wheel drive, but you can get an advanced all-wheel-drive system that aides traction in poor weather and improves handling. Together, the best-possible TLX is considerably slower than its A4 counterpart and returns worse fuel economy, at 21 mpg city/31 mpg hwy/25 mpg combined. Sticking with front-wheel drive improves those figures by 3 mpg in the highway cycle.
Safety
Besides the typical array of front and side airbags shared by both cars, the 2017 A4 stands out with a standard forward-collision warning and automatic braking system. This comes optional on the TLX, which does, however, have a driver knee airbag not available on the A4. Both cars can be equipped with blind spot warning as well as lane-departure warning and intervention. The A4 can also be equipped with rear side airbags.
The government has yet to test the 2017 Audi A4, but the TLX received a best possible 5-star rating in all categories. The Insurance Institute for Highway Safety named the A4 a Top Safety Pick+ after it received the best possible ratings in all crash and forward-collision warning tests. The TLX fell short of this distinction by receiving a second-worst rating of Marginal in the new, more stringent small-overlap front crash test.
Technology
The A4 offers all the latest tech toys in the Audi playpen. Every car comes with Apple CarPlay, Android Auto, two USB and SD-Card ports, and Audi's latest edition of its MMI screen-and-control-knob setup. The latter can be upgraded further with Audi's new Virtual Cockpit system, which replaces the standard gauge cluster with a crisp display that brings most of the regular MMI's menus and visuals closer to the driver's line of sight. We've found it can be a bit distracting at first, but eventually you acclimate, and it does indeed keep your eyes closer to the road. A larger central display and navigation system, complete with Google Earth imagery, is included with Virtual Cockpit.
All told, the Audi has more advanced features than the TLX and is easier to use. Apple CarPlay and Android Auto are not available in the TLX, and there's only one USB port. Acura also uses a convoluted 2-screen entertainment interface where certain tasks are accomplished by a lower touchscreen, while others (especially those for the optional navigation system) live in a larger top display that is controlled by a dash-mounted knob and buttons. It's confusing and doesn't get much better with practice.
Value
The 2017 Audi A4 is the more expensive car, starting off at $34,900 for an Ultra with front-wheel drive. A base TLX starts at $31,900 but doesn't have quite as much standard equipment. Besides the previously mentioned infotainment and safety features, the A4 has leather upholstery (versus premium vinyl), 8-way power front seats (versus 4-way passenger) and tri-zone climate control (versus dual). A similar price difference exists between fully loaded models, so given that the A4 offers superior fuel economy and a significantly more stylish and higher-quality cabin, it's hard to say that its price premium isn't worth it.
Autotrader's Advice
Acura's midsize sedans used to be sensible luxury choices, but with the TLX, we're no longer so sure. Its early reliability issues give us pause, but more importantly, it just doesn't offer quite the same bang for the buck as its predecessors did. At the same time, the Audi A4 offers impressive value, excellent fuel economy and a truly special cabin -- not just compared to the unremarkable TLX's, but to every entry-level luxury sedan out there.