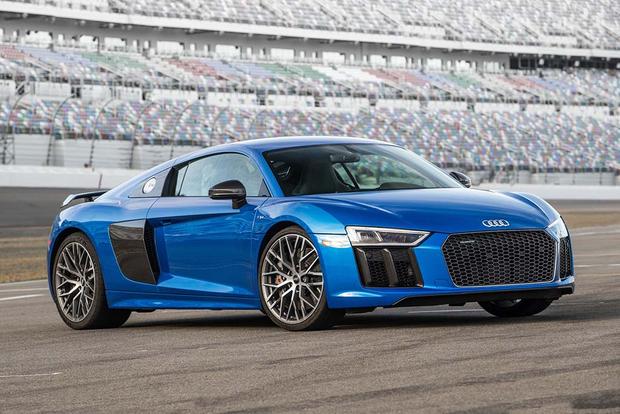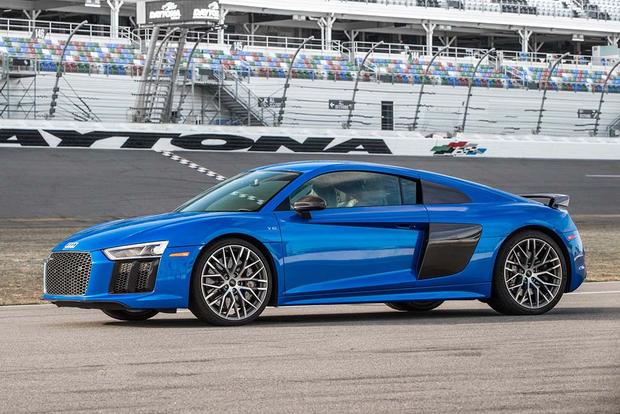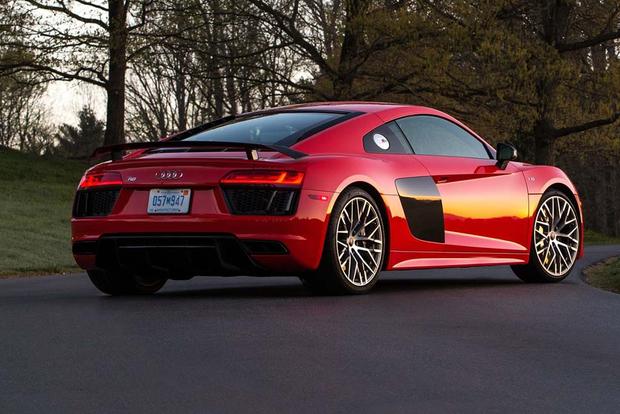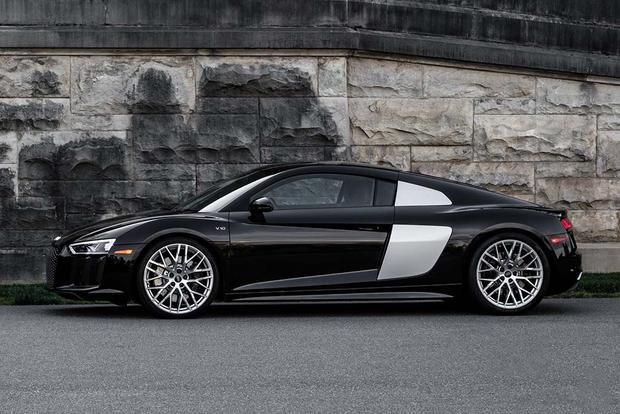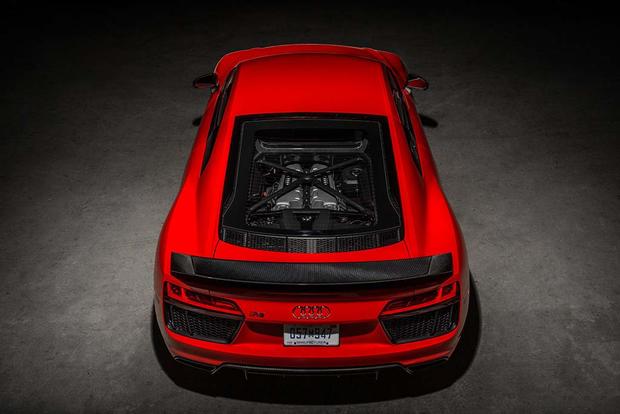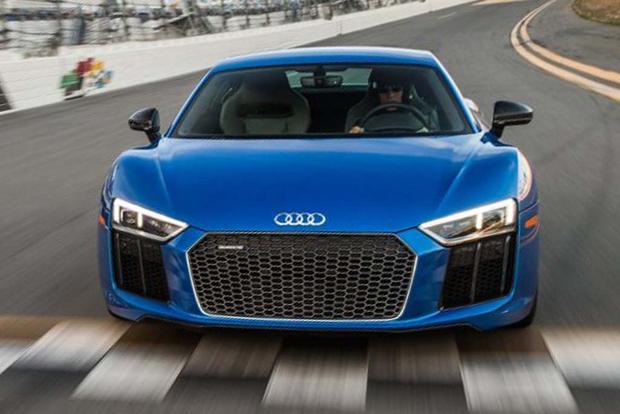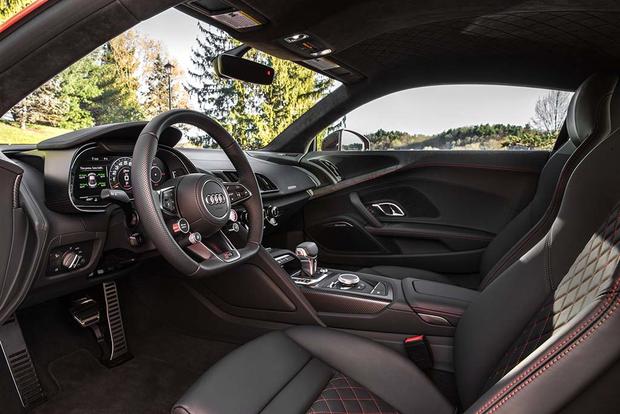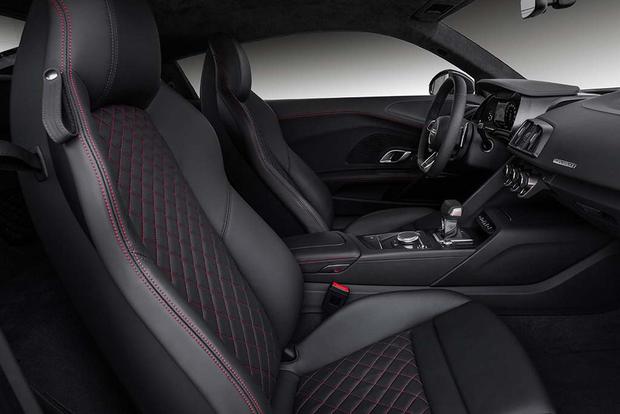 What's New for 2017?
After skipping the 2016 model year, the 2017 Audi R8 has been completely redesigned. It features a new look, a heavily updated interior, new features and new equipment.
What We Like
Attractive styling; excellent new interior; better-than-ever performance
What We Don't
Overall design looks a lot like the outgoing model; pricing has gotten very high; some high-tech equipment unavailable
Overview
The Audi R8 is fully redesigned for the first time this year, touting a new look, new equipment and -- perhaps most noticeably -- a new interior with a dramatically updated design.
We'll start with the new look. When you see the new Audi R8 on the road, you might be surprised by just how similar it is to the outgoing model. There's a reason for that: The R8 has been nipped, tucked, modernized and enhanced, but there's no dramatic overhaul here. Audi knew better than to mess with success.
It's a different story on the inside, where the R8 now offers an unusual (but excellent) LCD gauge cluster and new cockpitlike switchgear, including a giant red starter button on the steering wheel and unusual climate controls that hang from the dashboard just within the driver's reach.
Under the hood, the R8 has ditched the outgoing model's base-level V8, leaving only the V10, a 5.2-liter unit that it shares with the Lamborghini Huracan. It's good for 540 horsepower and 398 lb-ft of torque in the base-level R8 ($164,000 with shipping) or 610 hp and 413 lb-ft of torque in the upgraded R8 V10 Plus ($191,000 with shipping).
For now, the 2017 Audi R8 is only offered as a coupe, though we suspect the drop-top R8 Spyder is close behind. But the car's former stick shift is gone: All R8 models will now use a 7-speed dual-clutch automatic transmission.