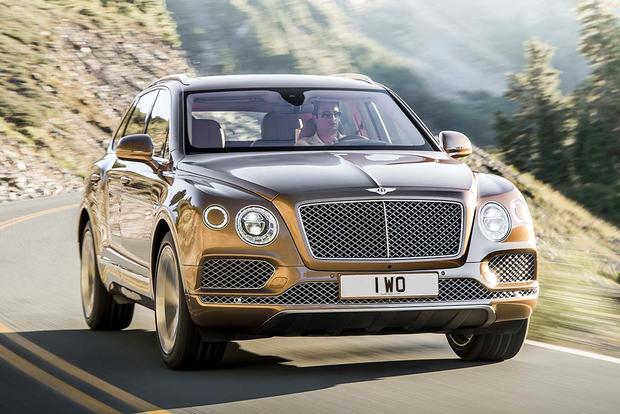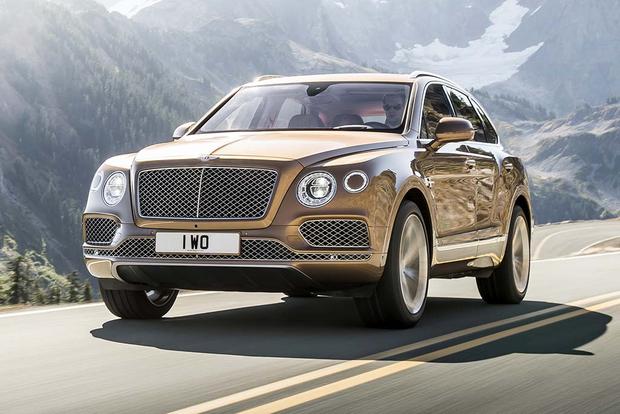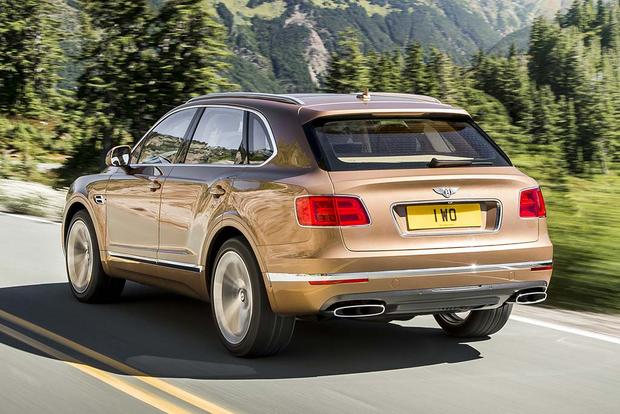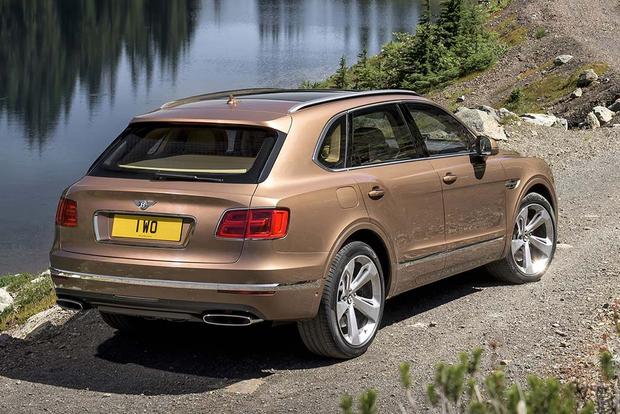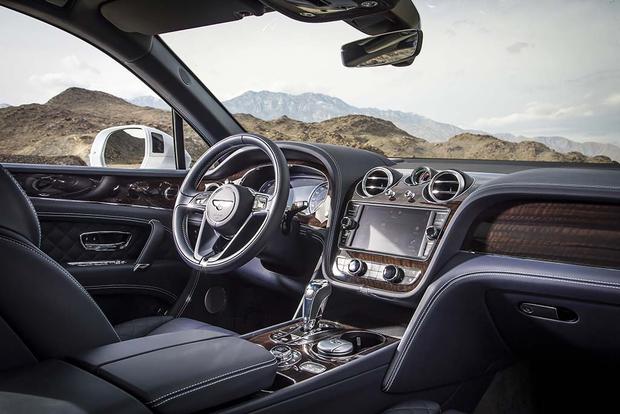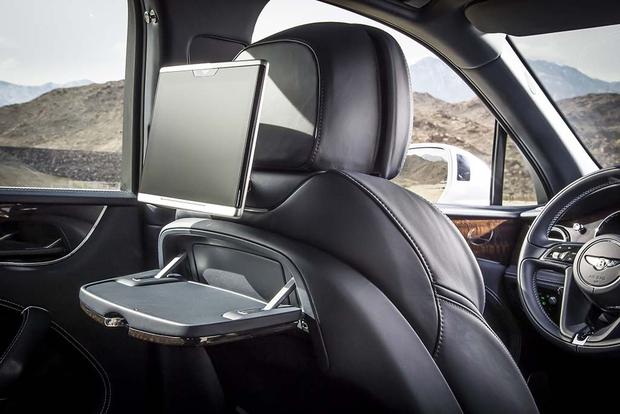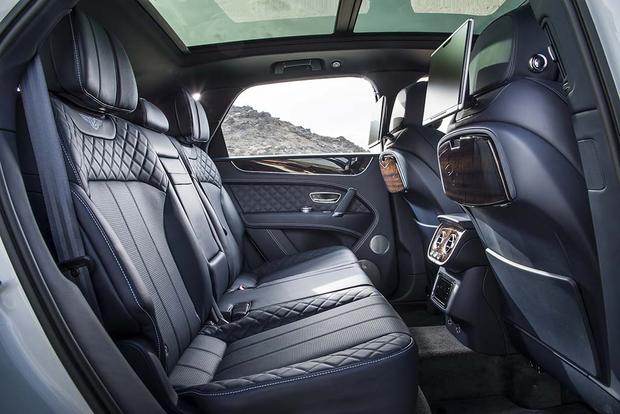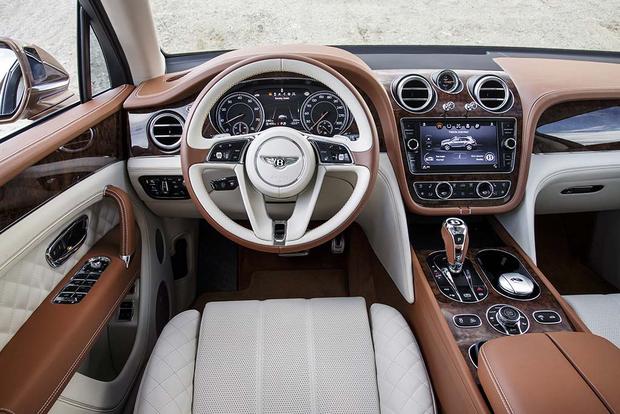 What's New for 2017?
The Bentley Bentayga is a totally new addition to Bentley's lineup for the 2017 model year.
What We Like
Beautiful interior; highly comfortable ride; amazing performance; excellent attention to detail
What We Don't
Controversial styling; tremendously expensive; heavy weight leading to meager fuel economy
Overview
The 2017 Bentley Bentayga finally gives many Bentley owners what they've long wanted: a chance to drive both a luxury SUV and a Bentley at the very same time. In fact, the brand says the average Bentley owner has five vehicles, including two SUVs. Now they no longer have to choose between taking the Bentley and taking the SUV.
That's assuming, of course, that they can afford it, because the Bentayga isn't cheap. The SUV starts at an eye-popping $232,000 before options and extras, of which there are plenty. Some of the Bentayga's numerous available features include the more expected items such as adaptive cruise control, a rear-seat entertainment system and cutting-edge safety features, but they also range to some uniquely Bentley touches, such as a 3-piece picnic set, a seemingly unending color selection and a Breitling clock that costs more than $150,000 and is limited to just four units per year.
So with all those options, what does the Bentayga include as standard equipment? Well, there's an automated parking system, a few modern safety features, a power lift gate and a 360-degree camera system. Perhaps more importantly, under the hood is a 6.0-liter twin-turbocharged 12-cylinder engine that makes 600 horsepower and 664 lb-ft of torque. Mated to a standard 8-speed automatic transmission and all-wheel drive, the engine propels the 5,400-lb Bentayga to 60 miles per hour in an amazing 4 seconds.
In other words, the 2017 Bentley Bentayga is half SUV and half sports car -- which is good, because it costs as much as a full one of each.