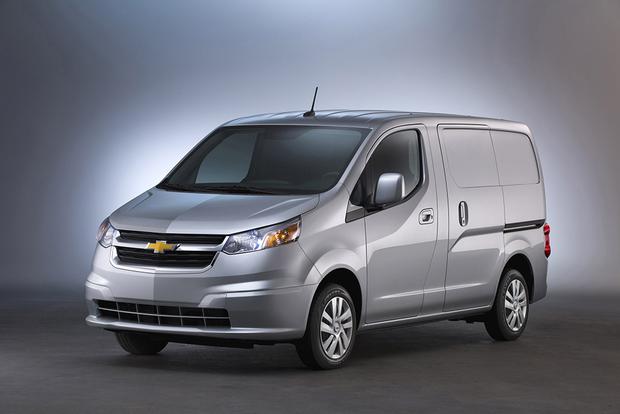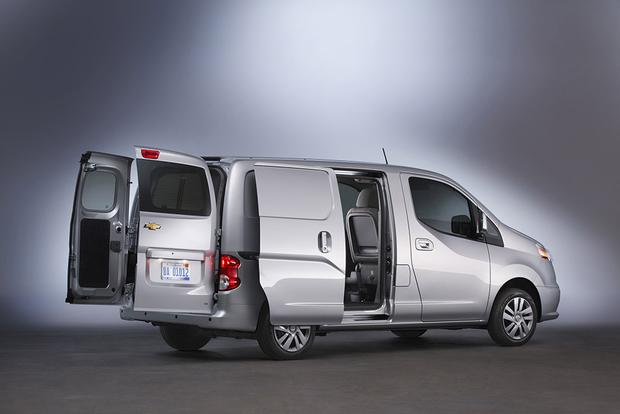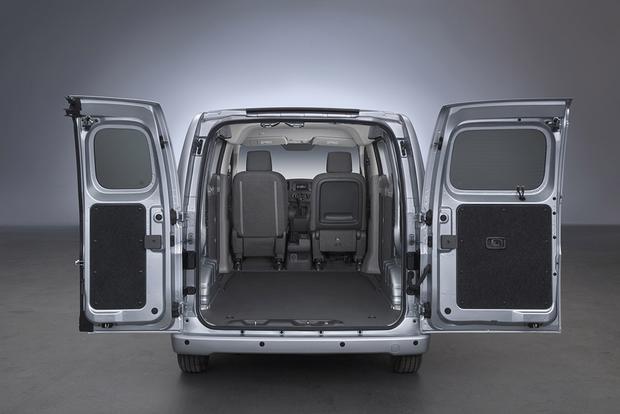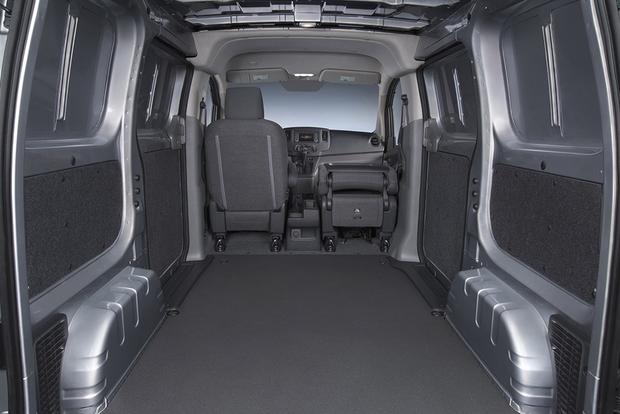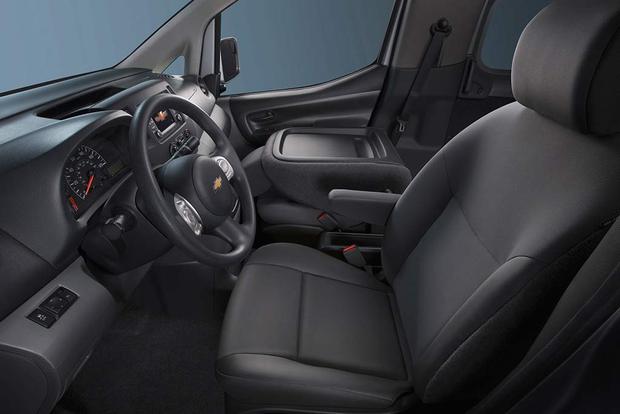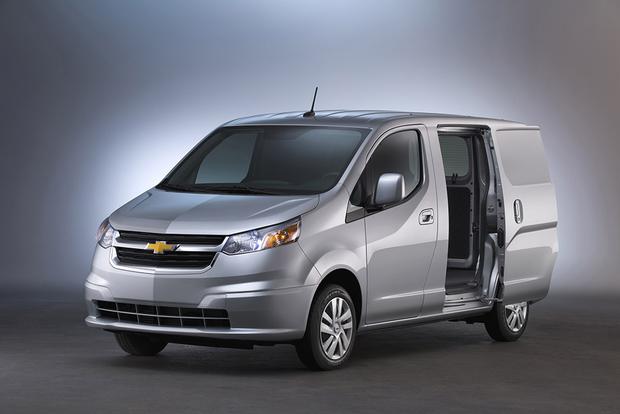 When a full-size van is too big and too expensive for your small business needs, the 2017 Chevrolet City Express van is the logical solution. Based on the Nissan NV200, Chevrolet adds its own sense of style to the City Express, making it the perfect choice for those needing to maneuver through confining city streets and narrow alleyways. A rival to the Ford Transit Connect and Ram ProMaster City, the City Express is not as technologically equipped, but it does offer a low price, great fuel economy and an extensive dealer network. Of course, as City Express and the NV200 are highly similar, we suggest that you don't sign the papers on one until you drive the other and see what kind of deals and incentives are available.
What's New for 2017?
The City Express gains power locks and remote entry as standard equipment. A revised 1LS package now requires those wanting Bluetooth to also spring for cruise control and rear-park assist. Hill-start assist is available this year, as is a new Security Package that adds over cargo glass windows for greater privacy.
What We Like
City-friendly road manners; strong fuel economy for a cargo van; reasonable pricing
What We Don't
Very few style tweaks distinguish it from the NV200; a little smaller inside than it needs to be; pretty sparse on technology and driver-assist features
How Much?
$23,400-$27,000
Fuel Economy
The front-wheel-drive City Express offers just one engine: a 2.0-liter 4-cylinder that makes 131 horsepower. It's mated to a continuously variable automatic transmission. Fuel economy stands at 24 miles per gallon in the city and 26 mpg on the highway.
Standard Features & Options
The 2017 Chevrolet City Express is offered in two trim levels: the base-level LS and the upscale LT.
The City Express LS ($23,400) includes only the basics. It has traction control, for example, and anti-lock brakes, power locks and keyless entry, but you won't get power mirrors. Other standard features include air conditioning, power windows, vinyl floor covering, 6 D-ring cargo hooks in back, side airbags and a 2-speaker sound system.
Given the small price jump to the LT ($24,510), you won't find too many additional features in the higher trim level. It does add a few more convenience items, however, such as cruise control, power adjustable heated side mirrors, Bluetooth and rear park assist.
The City Express also includes a range of options, including deep-tinted rear glass, a navigation system, SiriusXM Satellite Radio, a USB port for music and a backup camera.
Safety
The City Express comes standard with anti-lock brakes, front-side airbags and traction control. LT models also include rear-park assist. While a backup camera is optional, the City Express doesn't include any high-tech safety equipment such as a forward-collision alert system or rear cross-traffic alert.
Neither the NV200 nor the City Express has been crash-tested by the federal government's National Highway Traffic Safety Administration or the nonprofit Insurance Institute for Highway Safety.
Behind the Wheel
First things first: The City Express isn't luxurious. In fact, the cabin is full of cheap-looking plastics -- the kind we'd usually criticize automakers for using. Since this is a cargo van with a focus on utility over appearance, though, we'll let it slide this time.
Climb into the driver's seat, however, and it's clear that Nissan -- and, by extension, Chevrolet -- made the van's driving experience just right. Yes, it feels like a van, considering that its dynamics and its acceleration aren't exactly carlike, but it feels more like a car than any full-size van that we've ever driven. Admittedly, it's a little slow -- especially under a full load -- as 131 hp isn't much in today's automotive world, but that's the price you pay for 25 mpg in combined driving, which is a world better than the full-size Express.
We're a little dismayed by the City Express's cargo capacity. Standing at just under 123 cu ft., it's more than most drivers will ever need, but for commercial businesses trying to deliver goods, it may not be enough. Even short-wheelbase versions of the Ford Transit Connect offer better cargo volume, while long-wheelbase models are far superior, with only a slight compromise in drivability and overall footprint. In other words, we think that the City Express might be a little smaller than it needs to be, so you'll have to thoroughly check it out to decide whether it will be a good fit for you and your business.
Other Cars to Consider
2017 Ford Transit Connect -- The Transit Connect is more expensive than the City Express, but it boasts better highway fuel economy, a larger interior and better materials. It's also offered with two wheelbases and more features.
2017 Nissan NV200 -- Before signing the papers on a City Express, check out its Nissan NV200 mechanical twin. The Nissan is a little cheaper and has many of the same attributes as the City Express.
2017 Ram ProMaster City -- Like the Transit Connect, the ProMaster City offers more interior room, a more powerful engine and seating for rear passengers (if desired). The ProMaster City is priced in line with the City Express.
Used Mercedes-Benz Sprinter -- A 2010-2014 Sprinter Van will give you more room and more features plus an available diesel engine.
Autotrader's Advice
The City Express LT is our pick of the lineup. For only a little more money than the base-level LS model, it offers several important convenience features such as Bluetooth and cruise control. It also comes standard with park assist, which is always a feature that's highly appreciated by anyone who's spent time behind the wheel of a cargo van.