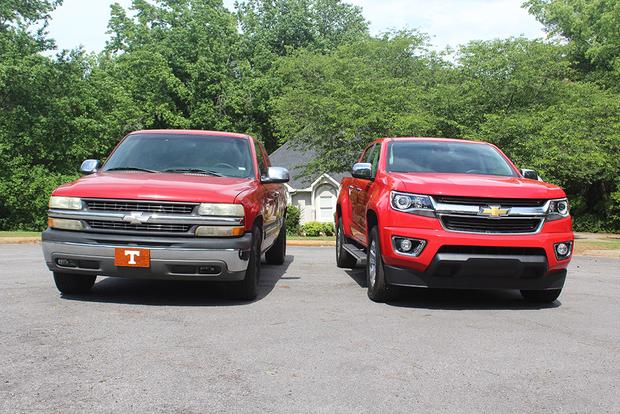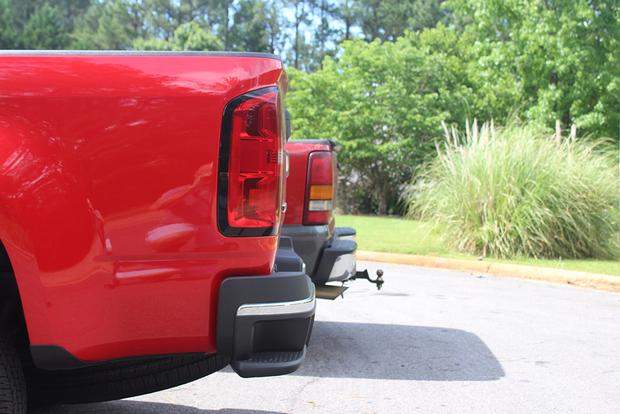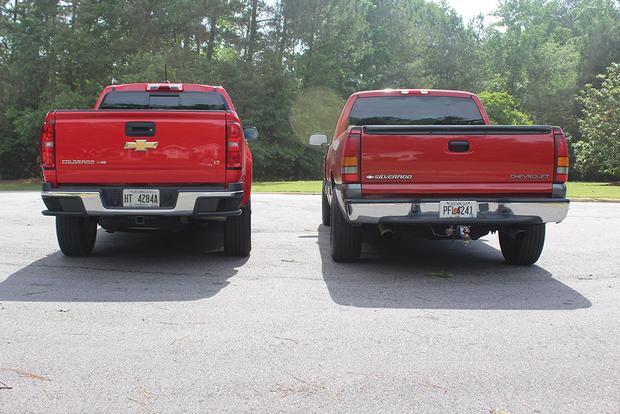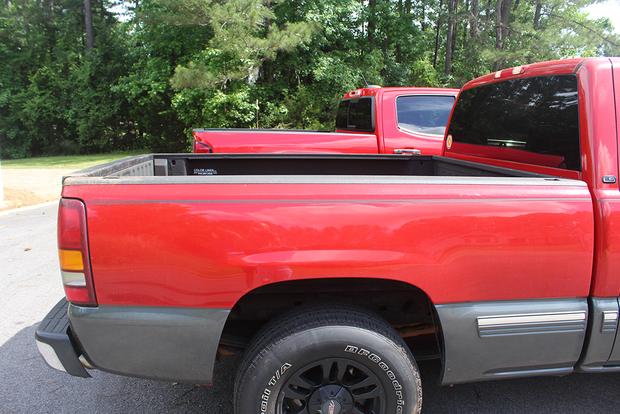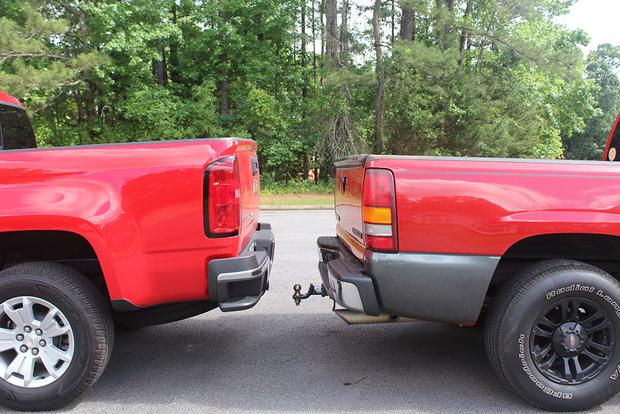 After spending a weekend in our 2017 Chevrolet Colorado Crew Cab LT, it got me thinking. The new Colorado isn't so small anymore. In fact, when comparing it to a full-size Silverado 1500 from a decade ago, the Colorado is actually quite large. So, is it fair to still consider it a compact truck? Let's take a further look and you'll see what I mean.
If you bought a 1999-2006 Chevrolet Silverado 1500, you've probably been thinking of trading it in for a new one. However, if the price of a new Silverado 1500 falls outside your budget, consider a Colorado. You just might be surprised.
Now I know what you must be thinking. The Chevrolet Colorado is just too small and not as powerful compared to the older Silverado. However, if you compare payload and performance specs, the Colorado isn't a lightweight. We compared our 2017 Colorado to a 2002 Chevrolet Silverado extended cab. As you can see from the photos, the Colorado is almost the same size. However, you do lose a bit of payload capacity with the Colorado. Maximum payload capacity is 1,574 pounds with the Colorado versus the Silverado's 1,711 pounds. If you need more space out back, you can also get the Colorado in a long bed.
Towing also isn't a problem for our 2WD Colorado LT Crew Cab. It's equipped with the available 3.6-liter V6 which has 308 horsepower and 275 lb-ft of torque. It has a towing capacity of 7,000 pounds. The Silverado with the Vortec 5300 V8 has a towing capacity of 7,100 pounds. You get almost the same amount of towing capacity with two fewer cylinders. If you need more towing power, the Colorado is available with a Duramax turbo-diesel that can tow up to 7,700 pounds.
In combined driving, the Colorado got between 24 to 26 miles per gallon. That's better than the EPA's rating of 20 miles per gallon. The older Silverado has an EPA rating of 15 mpg combined, so you save a little at the pump with the Colorado.
In case you're wondering, our Colorado was just over $35,000. That includes a little over $5,500 in options. Shaving off a few of these would get the sticker price closer to $32,000.
If it's time for a new truck, give the 2017 Chevrolet Colorado a test drive. You, too, just might step back and think that it has outgrown its compact truck roots and grown into a worthy alternative to the larger Silverado.