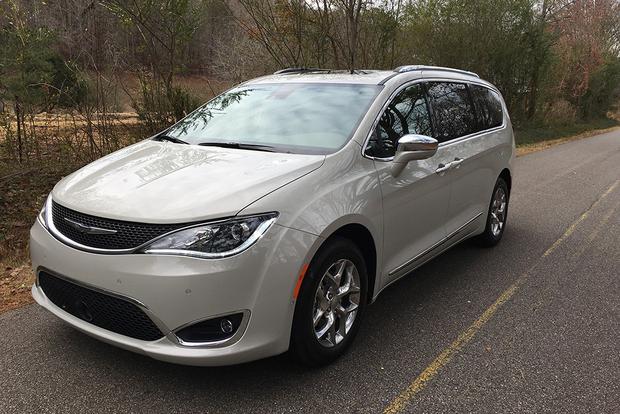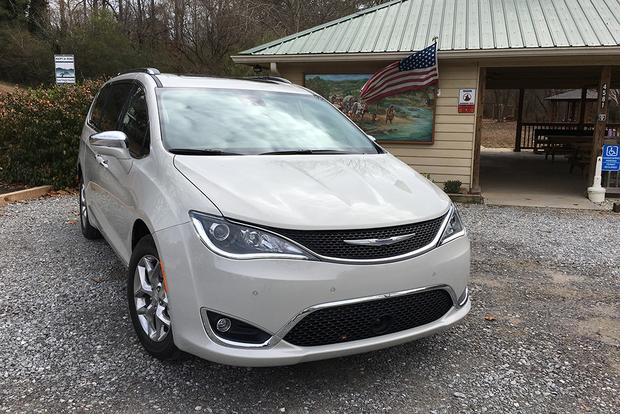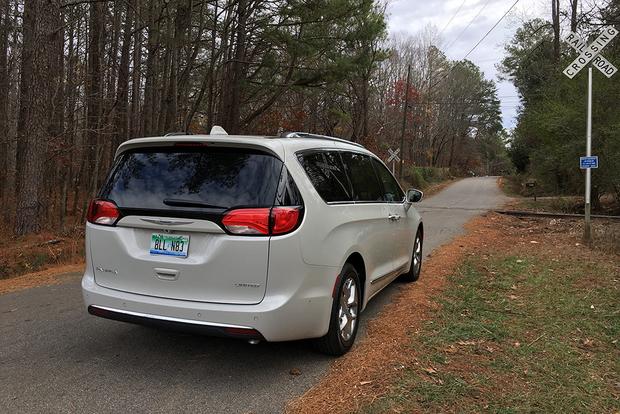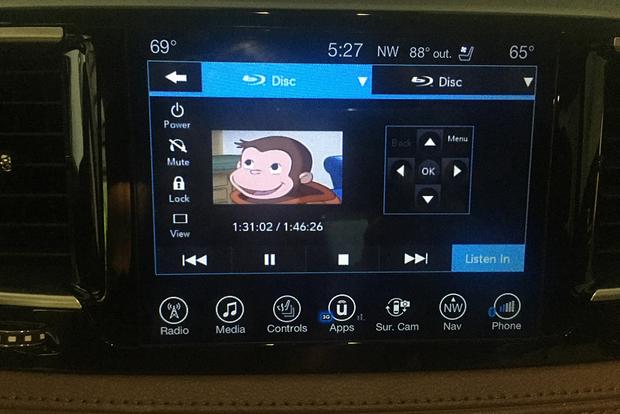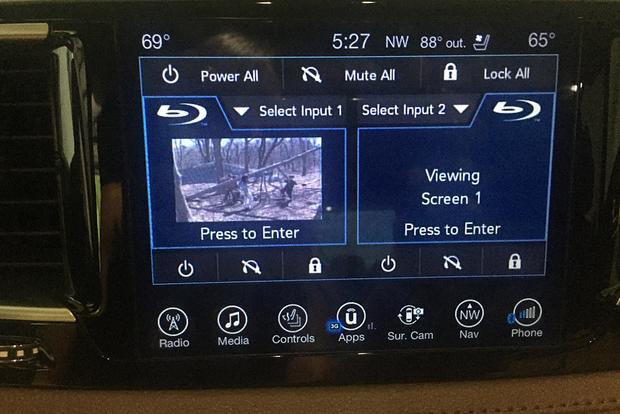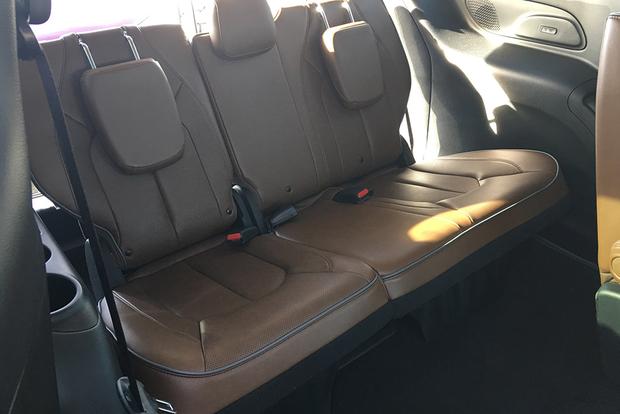 If you're typically a luxury car buyer but you find yourself in the minivan market, you're pretty much out of luck. Believe it or not, there are only four new minivans on sale today: the Honda Odyssey, the Toyota Sienna, the Kia Sedona and the Chrysler Pacifica. None of these are luxury brands, as you can see. But that's not the end of the story. I've been driving our long-term 2017 Chrysler Pacifica for about a month now, and I have to say, it's every bit as luxurious as some of the actual luxury vehicles we test drive around here.
Plush, two-toned leather with beautiful, contrasting stitching? Check.
Soft-touch surfaces everywhere you turn? Check.
Ginormous 3-panel panoramic sunroof? Check.
Safety features galore, including adaptive cruise control and a 360-degree camera? Check.
User-friendly infotainment system with dual-rear touchscreens for the kiddos? Check.
The only negative I can find is that they don't offer Apple CarPlay or Android Auto. Oh, and the fact that this is around a $43,000-minivan, but that's completely in line with the competition.
So while Chrysler may not be a luxury car brand, they clearly pulled out all the stops when building the Pacifica. If you have young kids and need the convenience of a minivan but haven't pulled the trigger because you're underwhelmed by the non-luxury offerings, I highly encourage you to at least test drive the 2017 Chrysler Pacifica. I'm pretty confident you'll be surprised at just how luxurious a toddler-toting, sliding-door special can be.