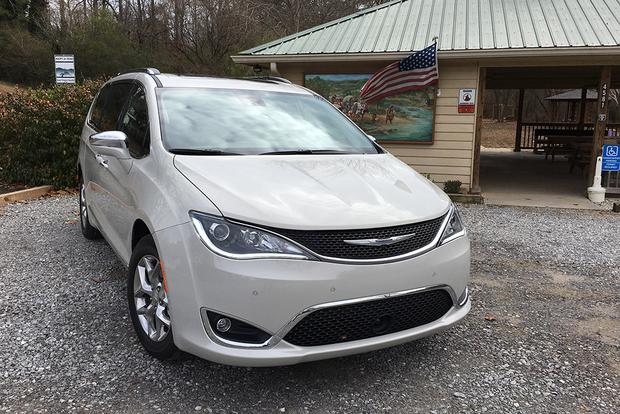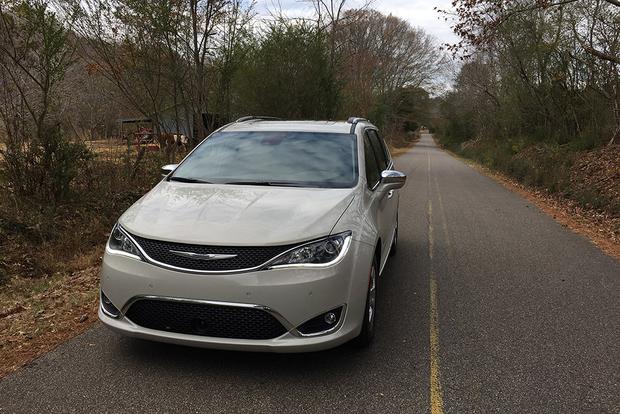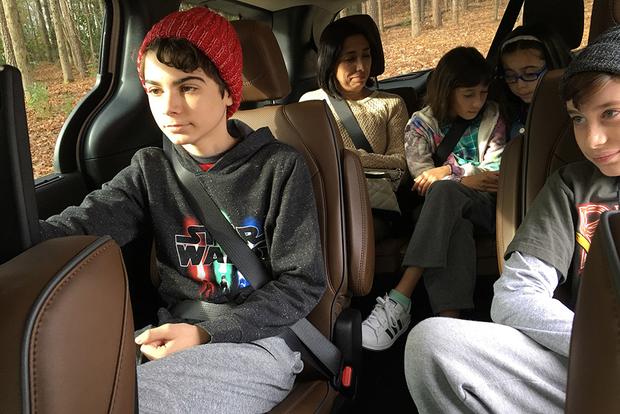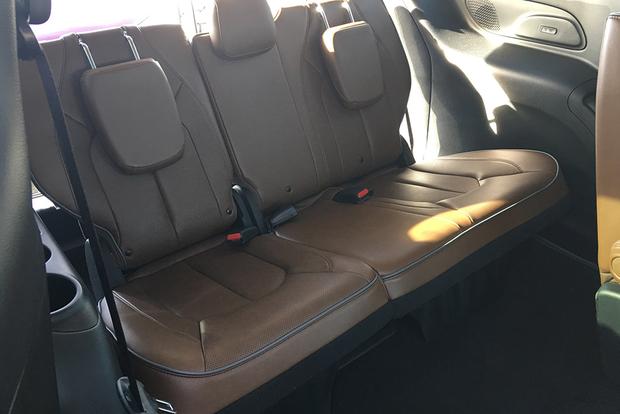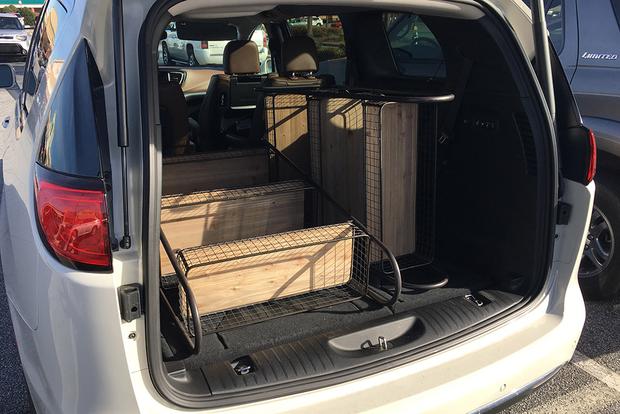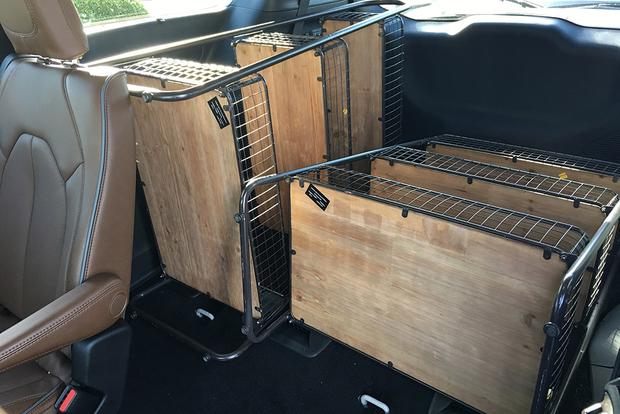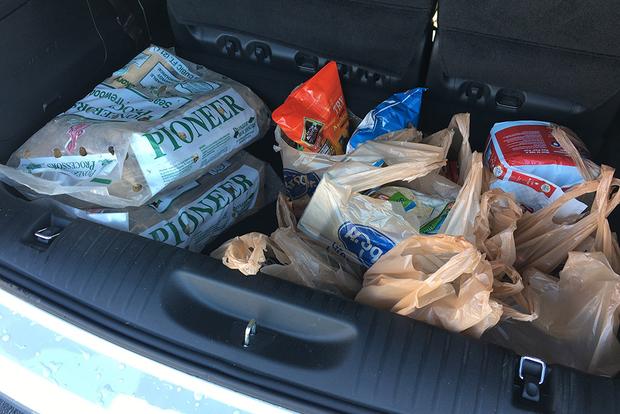 The sheer versatility of the 2017 Chrysler Pacifica is the main reason I keep returning to the car over and over. For about 3 months now, I've been essentially the only driver. It just does everything so well. The ride is quiet and comfortable, and the van offers a lot of flexibility. Of course, all vans do this, but the Pacifica Limited has power-folding third-row seats that make switching from people-carting to cargo-hauling easy.
Recently, my wife and I bought some pre-assembled storage racks for our kitchen, and all we had to do was press a button to fold down the seats. The Pacifica is low (not like an SUV), and therefore the floor is low, making it easy to lift even large items in and out. This is why people rave about minivans. I really like sedans like the Ford Fusion and the Kia Cadenza, but this trip would have been a lot more trouble with that kind of car.
I also spent some time shuttling family to and from the airport recently, and the third-row passengers never complained about space -- even when those passengers happened to be adults.
I'm still not sold on Chrysler's complex Uconnect. It does work, but I feel like most of what that system does could be more easily accomplished with Apple CarPlay. Sometimes, especially when I'm parked in a large cement parking structure, the "Send to Car" feature either doesn't work or takes a little extra time making it to the car. I get that the large concrete structure is likely blocking the signal, but with a feature like Apple CarPlay, the map and destination live in my phone. This is a minor annoyance at best.
After just a few months of driving, the 2017 Chrysler Pacifica has quickly become a necessary tool in my family's everyday life. The fact that I like the way it looks and don't mind driving it is just icing on the cake. Find a Chrysler Pacifica for sale