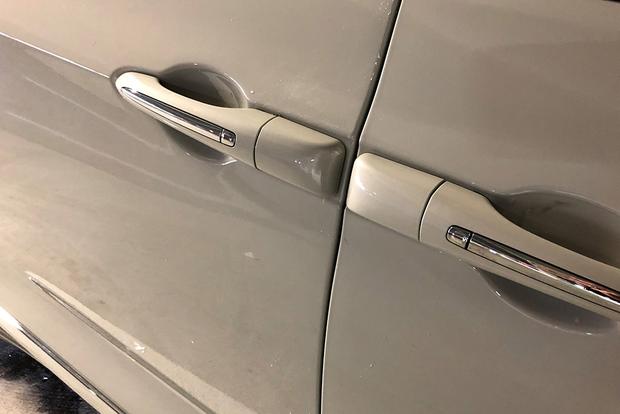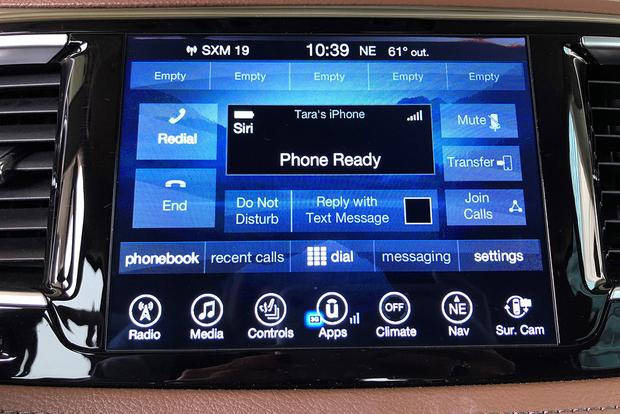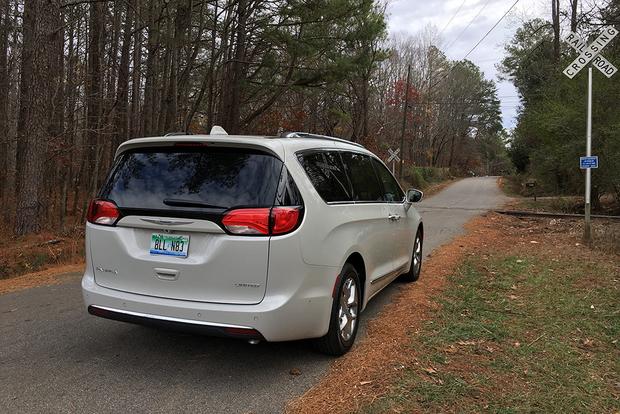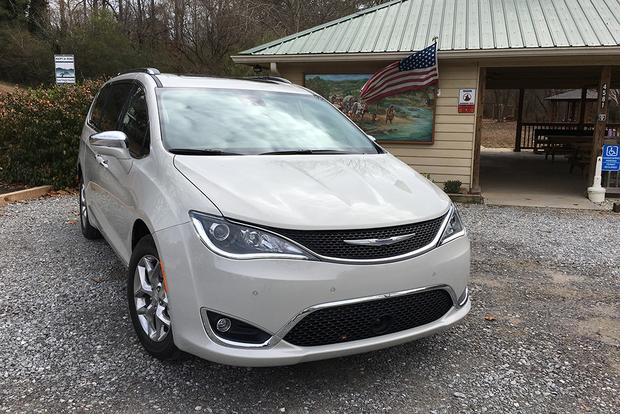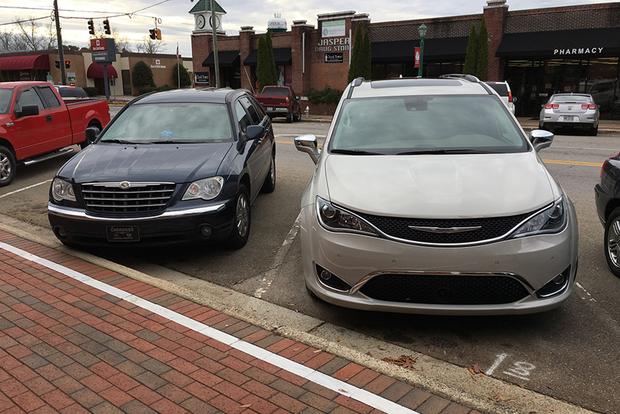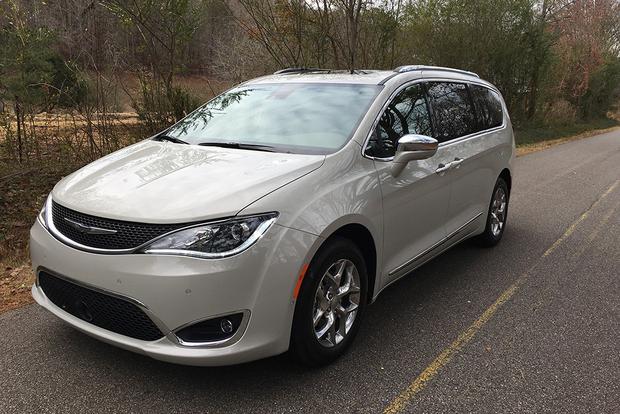 After my last update about our long-term 2017 Chrysler Pacifica, where I talked about discovering its awesome Surround View feature and wishing it had a 1-touch option, I learned something new. One of the members of Chrysler's Media Relations team got in touch with me after reading my story to let me know that Chrylser's UConnect system has drag and drop functionality. This is a total game changer. Since Surround View is a feature I want quick access to, all I had to do was drag the icon down to the main menu bar at the bottom of the infotainment screen. Voila, instant one-click access to a 360-degree camera -- amazing! Different drivers have different needs and wants, and the fact that you can customize your screen to fit your lifestyle is pretty awesome.
Since my lifestyle involves toting around two little kids on a daily basis, there's another feature on the 2017 Chrysler Pacifica that I like a lot. The rear sliding doors have a button on the outside of each doorhandle that you can press to open. My kids love running up to the car to open their own doors, and I like that they can press the button instead of yanking on the door handle (like on other minivans) to activate the sliding doors. It just seems a little bit safer to me.
I never saw myself as a minivan mom, but I have to say ... I'm reallllly getting used to it.