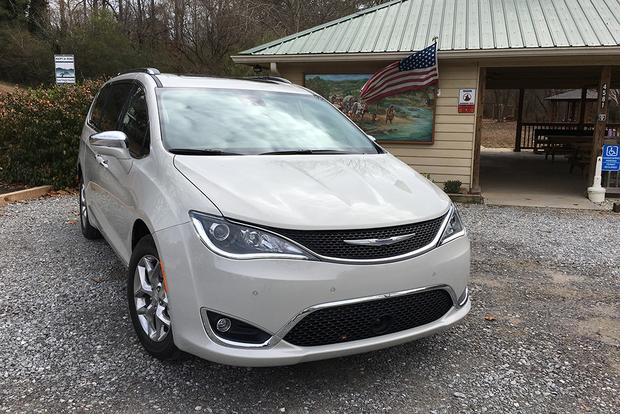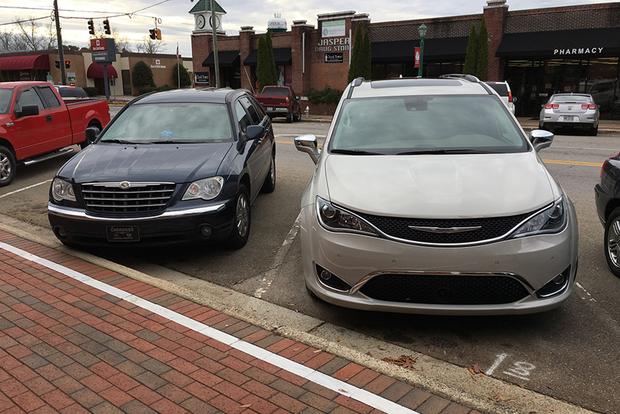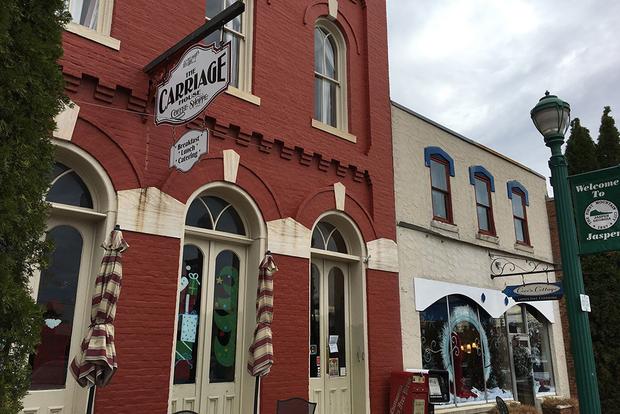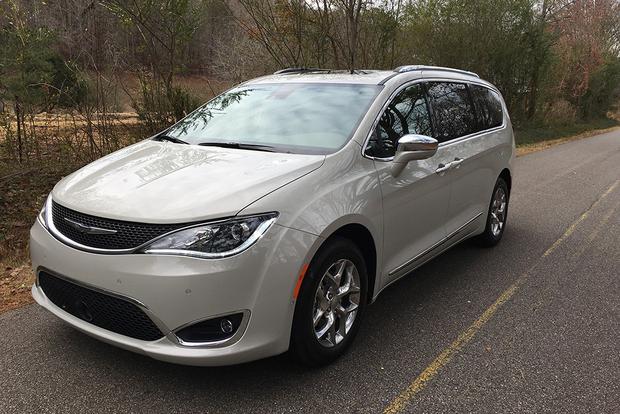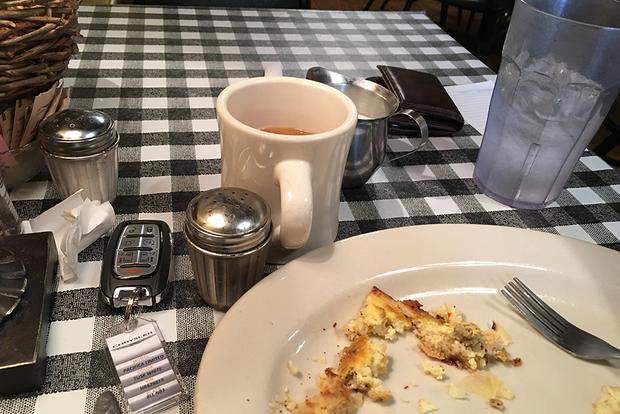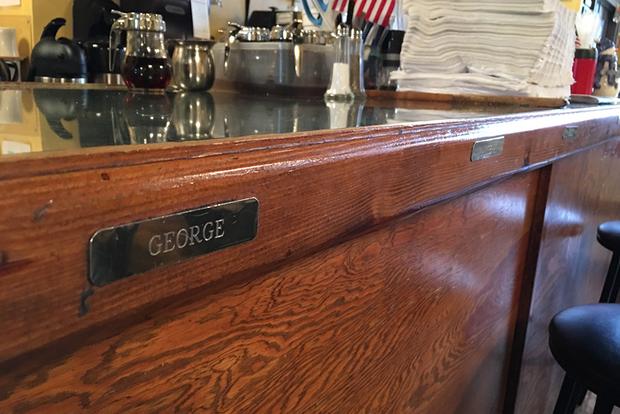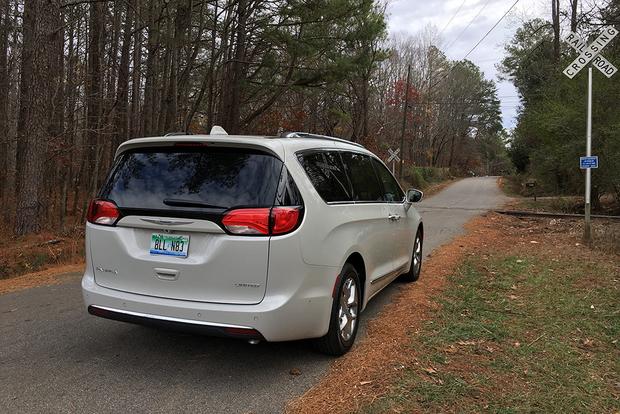 Last week, I spent several hours in the 2017 Chrysler Pacifica. I wanted to get really familiar with it, so I drove through some of the small towns in North Georgia -- places like Ball Ground, Talking Rock and Jasper.
I like the fact that these little Mayberry-type towns still exist. In Jasper, Georgia, there's place called the Carriage House Coffee Shop. It's probably exactly the same as it was 50 years ago. If you're a regular customer, you can even get your name on your seat -- sort of like the ultimate "Norm!"
We even parked next to an old automotive friend, a 2003 Chrysler Pacifica. Trust me, they are nothing alike.
There are so many great roads in and around these small towns that I really got a feel for high and low points of the Pacifica. To be honest, there are a long list of highs and very few lows. One drawback is that the Pacifica isn't a super-engaging vehicle to drive. It does its best work on the highway and in the carpool lane. I guess that's OK, because I doubt anyone looking for a minivan is anticipating sports-carlike handling. I think I was expecting more because of the way the Pacifica looks -- you know, kinda sporty and low-slung, like a sporty version of a minivan.
Other than that, it's pretty much all praise for our Pacifica. One thing this new Chrysler minivan has is plenty of power. The standard V6 makes 287 horsepower, which is more than enough for passing on 2-lane roads and merging on the highway. The interior is remarkably comfortable, and like on all minivans, the large power doors make getting in and out easy.
Over the holidays, I used the Pacifica to run back and forth to the airport and to drive to family dinners out. Despite the Pacifica's sleeker look, the interior actually feel more spacious than the previous Chrysler Town & Country.
I used Chrysler's Uconnect system extensively. Get the phone app, and you can remotely start your car from wherever you are -- however, this is difficult in large, multilevel parking garages, as the signal can't always get to the car.
There's a package on the Pacifica that has dual rear-seat entertainment screens and built-in apps, including games like hangman and checkers that second-row passengers can play against each other. A cynic would say, "Just one more thing to break," and a cynic with kids would say, "Just one more thing to fight about," but I'm telling you, this feature is totally worth getting. The hours spent in fun, brother-sister companionship far outweighed any negatives -- it actually led my wife and me to think that maybe we've been doing an OK job as parents. When's the last time a car made you feel like that? Find a Chrysler Pacifica for sale